Home

The Pavilion
About this Vendor
Saturday, May 10, 2014, NOW available!!!
We are an all-inclusive, wedding & reception venue, serving happy couples for over 16 years! Provided is a completely decorated, yet customizable room- tables & chairs, linens, centerpieces, full staffing, event set-up and break-down dinner and beverage packages, DJ, & coordinators are all included!
Amenities + Details
Amenities
Handicap Accessible

Indoor

Reception Area
For more details about amenities, please message the Venue.
Food + Catering, Planning
Contact Info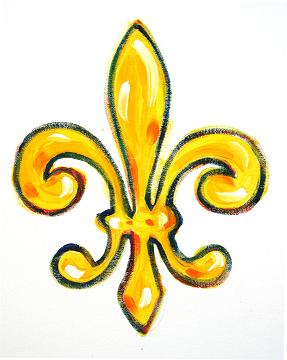 7436 Nieman Rd., Shawnee, KS
Best decision we made!!!
Reviewed on

4/23/2014
This was the easiest and best decision we made for my daughters wedding! Everyone was fabulous to work with & made it soooo easy & relaxing! They took care of everything detail that my daughter & her husband wanted so we could just enjoy the big day. The food was amazing. We were able to book the venue, DJ, food, drinks & had decorations for us to choose from & use if we wanted to (which we did) all in ONE place! Everyone (a month later) is still talking about how awesome this venue was & how much fun they had. This was the best & I highly recommend the people, the venue, & the food! Absolutely perfect! I loved it so much I would consider using them again for any function.
---
Fantastic!
Reviewed on

4/21/2014
Alyssa S
My husband and I just got married at the Pavilion a few weeks ago and it was absolutely amazing. We didn't have to worry about anything that night and everything flowed well!!
---
Diamond in the Ruff
Reviewed on

10/06/2013
Truly a diamond in the ruff…the Pavilion transforms your celebration to a place of sheer elegance and dreams come true! The people are so creative and personable, and wonderful to work with! Coupling the impeccable planning and creative flair, the Pavilion creates the space for you to be present and stress-free. If you want a place where your hearts, and the heart of your guests open, the Pavilion is your confidence for your flawless special day!
---
Reviewed on

7/23/2015
Kate S
I had a unique situation where my venue closed it's doors 4 months before my wedding day. Luckily, I found Valerie at the Pavilion who was more then willing to work with me! She listened to what I wanted and made everything go so smoothly. I really appreciate the flexibility she allowed me while leading me when I needed it. She and Jen are amazing and I could not have asked for a better experience.
---
Reviewed on

7/02/2015
The Pavilion goes above and beyond to ensure that each bride and groom is treated like a member of their own family. From decor setup and breakdown, to catering dinner, to the in house DJ, everything ran perfectly. They have their own amazing selection of decor, so you don't have to supply your own. The food was professional and delicious. The music was wonderful and the dance floor was packed all night. Guests were ranting and raving about the Lemon Pepper Chicken and Mashed Potatoes, as well as how beautiful the space was decorated! I would definitely recommend The Pavilion to anyone!
---
Mrs. Martin
Reviewed on

6/18/2014
Lyndsey T
You totally get what you pay for and MORE with the Pavilion! Valerie took care of all the set up, take down, organizing and making everything perfect! I never had to coordinate vendors because all food and alcohol is done in house and they have a fantastic DJ that works in house as well! Bill was GREAT! Both were easy to contact and made our day absolutely perfect!
---
Accommodating and inviting
Reviewed on

10/06/2013
Cheryl H
The hidden gem in Shawnee is The Pavilion, located at 7436 Nieman Road, Shawnee, KS 66203. After living in Shawnee for 20 years I was surprised to discover that The Pavilion is right in the heart of Shawnee. But once my daughter and I meet Kathy, George, and Valerie, we knew this was the perfect location for her wedding reception. This family owned and operated facility, is truly a one-stop shopping experience for any type of event. The location is party ready, the minute you walk through the doors. However, Valerie was available to meet with us as many times as we requested, to discuss the special touches that we wanted for decorations, to plan the perfect menu and bar selections, and work out at the schedule for the evening's events. They made us feel like family every time we visited The Pavilion and welcomed us in as if we were coming into their home. Valerie worked endlessly to come up with customized decorations to make my daughter's vision of her idea reception come to life. Kathy worked for hours to prepare the scrumptious buffet for our 340+ guests and even took extra time to develope a special salad dressing recipe for my daughter. Kathy's marinara sauce is the best! As an extra special touch, they boxed up individual dinners- to-go, for the bride and groom, to take with them, when they departed for their honeymoon suite at the end of the night. My daughter and her new groom really appreciated they late night meal! Then they sent all of the leftovers home with us! Let's not forget George. He is not only the business man, but also there to be the Father-of-the-Bride's BFF, rescuing him for the all the girl talk. George may be laid back but he is completely up front regarding the charges and brought in an extras we asked for with no added up charges. So there is no surprises on unexpected expenses at the end of the event. The event space is perfectly laid out to provide ample room for the dinner buffet, the cake table, dinning, mingling around the bar, and of course dancing all night long. Our guests loved how the space accommodated everything, yet kept everyone in the same room, to allow them to socialize but not miss any of the special moments or traditions with the bride and groom. As an added bonus the location is completely equipped with the built in DJ booth and overhead dance floor lighting. Bill Latus, just one of the DJ's The Pavilion works with, was fabulous. He got our guests up and dancing all night, leaving then calling for an encore at the end of the evening, when we tried to closed down the party. Our family would highly recommend that anyone wanting to find the perfect location for their special event, schedule a visit with the Pavilion so they too can meet the family, who will work with you to make your occasion a celebration to remember.
---
Perfection
Reviewed on

10/05/2013
Molly K
I got married and had my reception at the Pavilion on July 20 of this year. I've meant to leave a review earlier, but the impressiveness of the entire experience is still fresh in my head. From start to finish, Valerie and Kathy worked to make the reception truly customized to my requests. I told them going into it that I may be a bit high maintenance but I sense it was not their first encounter. They were incredibly knowledgeable and experienced with each step of the way. Additional aspects of the reception about which I wasn't even aware (I'm the first of my siblings to tie the knot), Val schooled me on and then asked my opinion so that, down to every last detail, this would be about us. The setup is great, the food was honestly above and beyond what I had hoped for (I had attended a wedding here last year and the food was a selling point for me there), and the night went by without glitches or drama. I was able to just enjoy the special day with my husband and talk to the loved ones there. I can't suggest this venue enough, it was one of several options for me and this was just right on all parts and beyond when it came to the actual day. I also initially thought it might be a too good to be true situation with the pricing and what I was told I would get, but it was spot on and I just realized my other local options were charging too much up front or had heard there was a bait and switch to be expected. The Pavilion was so, so great, from beginning to end. I'd suggest it to anyone and for any event, wedding, party, conference, anything.
---
Worry-free Bliss
Reviewed on

9/13/2013
My wedding planning was at times very high-stress, because my fiance and I not only lived out of state, but also were long distance from each other. When I met Valerie and Kathy and they told me that it truly was an all inclusive reception site, I knew it was a must in order for me to have a stress-free wedding. And on the rare chance that my fiance and I were both in town we were able to pop in at one of the receptions to taste the food, and my fiance was immediately sold! The reception package includes dinner made on-site, with many tasting offers, options, and no worry about a caterer not making it on time; bar tending with reasonable prices; and all the furniture and dish-ware AND even decorations are included in the price. I knew that the day of my wedding wouldn't consist of angry, and tearful, phone calls of 'oh the caterer is lost'... 'oh the alcohol is late and the bar tender got sick'... I loved waking up on my wedding day and knowing that I could count on Valerie and Kathy and all of their amazing staff to pull everything together perfectly! The other absolutely amazing part is that Valerie LOVES wedding planning and LOVES decorating. And she's really good at it! I went in several times throughout the year to brainstorm ideas, and spent hours planning each of the centerpieces. Once I gathered all the supplies, I dropped them off a week before the wedding and Valerie spent the whole week preparing all the decorations. (Side note, I did NOT want to spend a bunch of money on decorations that we would later throw away, so with us DIYing some centerpieces plus using their huge selection of vases and other decorations we saved a lot of money!) The reception looked perfect and exactly how I envisioned my favorite night ever! She will also help coordinate any outside vendors that are needed the day of, such as wedding cake and photobooth, and that was a HUGE help. A month after the reception we still hear how wonderful the whole evening was - how smoothly it went and how fun it was. It was a perfect balance of great food and memorable music, from DJ Kevin Bilyeu, which are often the two things that guests remember. I promise you, you can't go wrong with choosing the Pavilion for your wedding!
---
Above and Beyond
Reviewed on

9/05/2013
Jonathan S
Went completely above and beyond our expectations. Val and her mother bent over backwards to ensure all of our needs and request were met. I HIGHLY recommend this venue not only for weddings but any event that you need to WOW your guest. PS, the food is amazing at this place too!!!!
---
Enchanting and Affordable
Reviewed on

8/29/2013
Mallory F
This place was a diamond in the rough. While the surrounding buildings hide this place, the inside really makes up for it. Not only is The Pavilion affordable, they provided such wonderful service well after the reception ended. Kathy and Valerie will work closely with you to develop your picture perfect reception. I felt like a princess at my reception! The location comfortably fit my 200+ guests. The food is amazing. I cannot rave more about this location!!
---
Above and beyond!
Reviewed on

6/06/2013
Paige T
I can't say enough about the wonderful atmosphere provided by The Pavilion for my daughter's reception! Valerie and her team provided everything we asked for and more. The venue is beautiful and includes everything...food, drinks, centerpieces, DJ, dance floor and complete clean up! They even box up the left overs for you! If you are looking for a lovely evening that you can enjoy with your family and friends, this is the place for you. I would highly recommend The Pavilion for your wedding reception in Kansas City!
---
Simply The Best
Reviewed on

4/24/2013
Mary A
My daughter married on Saturday, April 20th 2013 and after much research of venues in the area, I decided to look into The Pavilion. Once inside, and after spending time with the owner going over service options and prices, I was sold. The space itself is beautiful and spacious and would fit any theme. It is all inclusive: linens/stemware/dishes/flatware, delicious menu options (which Kathy says she will tweak for you), cake service, various bar options, and a DJ whose equipment and stage is set up discreely. Any leftovers are sent home plus a 'hotel' box for the bride & groom. I'm a bit of a worrier and Kathy, George and Valerie did so much to make me let go and just enjoy the night. They were attentive and saw to everything so that all I had to do was enjoy myself. We were able to come back the following week to retrieve the things we brought in ourselves and received countless compliments from guests over our choice. Some even posted as much on Facebook themselves. Our budget was tight, and even now I'm a little awed by what we got for the price.
---
Reception
Reviewed on

4/22/2013
Bryn F
I had my wedding reception at The Pavilion and it was amazing! I have received endless compliments about how beautiful the venue was, how much fun the DJ was, and just how perfect the night ended up! I had about 250 guests and it was a perfect fit. Kathy and Valerie were wonderful to work with and they really do take care of everything on your wedding day! It was stress-free even with as crazy as our wedding party got! The food was wonderful and we were able to get all of the guests through the line in about 30 minutes or so. I would highly recommend The Pavilion! Even though it may be hidden from the street, there is plenty of parking and the guests are all pleasantly surprised with how beautiful it is!
---
Easy Choice
Reviewed on

3/27/2013
Ashley J
The Pavilion was an easy choice for us. We wanted the feel and look of a downtown building, but didn't want the stress of having to figure out parking for our guests. The Pavilion is decorated beautifully with a few brick walls and brick pillars surrounding the dance floor. The lighting is romantic and dim (but not too dim). We loved that they provided the center piece decorations and set everything up for us. Although I didn't eat much at the reception, all I heard from family and friends were raves about how delicious the food was. The staff was so easy to work with and because of their experience, they were able to take so much stress off of me. I would highly recommend this venue.
---
Great Reception
Reviewed on

10/30/2012
Erika S
I had a wonderful Expirience with with Pavilion. They made my wedding reception exceptional. The food was fantastic, and the decor amazing. They were very customiable. They also offer two DJ's... the one we used (Bill) was AMAZING!
---
The Pavilion rocks
Reviewed on

10/24/2012
Angie
Valerie and Kathy made whole planning experience a breeze. The Pavilion provides so many wonderful things that made my reception beautiful and fun! We were able to enjoy every part of the day with any worries of decorating or cleaning up! They made us feel like family. The service was great and the food was amazing!
---
AMAZING!
Reviewed on

11/04/2011
Stephanie E
The owners at The Pavilion are amazing! So much is included (decorations, catering) and they do everything they can to make your day perfect. I didn't have to worry about anything, and it was way better than I ever expected!
---
Very Romantic
Reviewed on

3/21/2011
Stephanie F
I absolutely loved this place!!! It has a very romantic setting with candles everywhere and dimmed lights. Some complained about it being a little too dark but we thought it set the mood and was perfect. I sent pictures to my photographer to show him how dark it was in there but it was not a problem, he just knew what equipment to bring. Kathy and George, the owners, where amazing to work with! They was willing to do any and everything to make our day go right. They provide table linens, center pieces with floating candles, china to eat on, and the place is already decorated! I added table runners, chair covers and sashes and it was beautiful, a dream come true. The food was amazing! So many people asked me after the wedding if there was any food left, sad to say it was all gone. We loved it so much that we want Kathy to cater for our future family events. This place was awesome and I recommend future brides to check it out, it was everything I wanted and more!
---
An Amazing and Affordable Venue!
Reviewed on

1/16/2011
Katie C
Kathy at the Pavilion was able to make all of my wishes come true! The Pavilion provides all of the decorations (unless you choose to provide your own), catering (including plates, napkins, silverware, etc), bar service, set-up and clean-up, and in-house dj! They also offer a cake cutting service (you bring your own cake) with complimentary bottle of champagne. The facility is beautiful and all of my guests were saying how much fun they had. The Pavilion made wedding planning so much easier because they took care of a lot of the little details in one place! I was also able to have my ceremony at the same facility and Kathy explained exactly how that would work. She is truly a pro at what she does! I would highly recommend The Pavilion for an affordable, worry-free event! They were able to allow us to have a fabulous New Years Eve wedding and I was able to enjoy the event rather than having to worry about all of the small little details!
---
Excellent services
Reviewed on

9/14/2010
Katherine L
I had the most awesome, stress free wedding reception. Kathy has the place set up and if you want to add little additions you just drop them off the day before and she will have them set up for you. The food was delicious. The DJ was amazing too, Kevin Bilyeu. He played everything we asked and nothing on our no play list. They were both very helpful and answered all of my questions. Also very affordable. I loved them.
---
Send Message