Home

The Photo Bus - Kansas City
About this Vendor
The Photo Bus Photo Booth Company (est 2012)
If you're looking for a quality photo booth company offering customization, you've found it in The Photo Bus Company! We offer 4 different photo booth styles: The Photo Bus (a photo booth in a VW bus), an enclosed photo booth, an open air photo booth, and a gif booth. We know every event is unique so we work with you to customize the experience! Let us be a small part of your big day by sending your guests home with a photo (or digital image) to always remember your wedding day! All of our booths and props are designed and made by John: they're one-of-a-kind to Kansas City! If you'd like more details, send Cate a message here or through our website. Bonus points if you tell us a little bit about you and your plans for your big day! We can't wait to celebrate with you!
Details
Online Proofing, Digital Files, Photo, On-Site Printing, Photo Props, Photo Booths, Social Media Sharing
Contact Info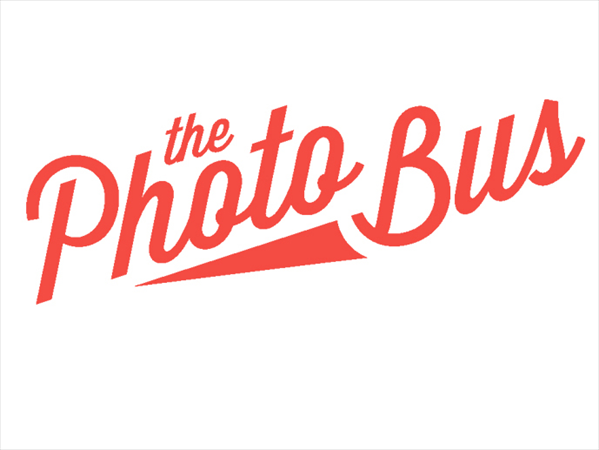 the photo bus is a MUST have for your wedding!
Reviewed on

4/30/2014
Laura B
here's the deal- if you're getting married, you need this. like maybe more than a cake. there's not ONE person who didn't enjoy this at my wedding and i can't say enough good things about john and cate- the lovely owners. -the service is impeccable, the correspondence quick... Read More and amazingly pleasant. they're honest, won't try to sell you the moon and stars and are concerned with making the photo bus the best it can be for YOUR event. negotiating wedding vendors can be so stressful- but this was so wonderful and they made it so easy to make sure that what we chose fit into our budget and aesthetic. they are so thoughtful- from the type of book you'd like to the way you want your border to look to what background you like, they really take the time to tailor the experience just to you and your partner. -people LOVE THIS. like LOVE. it's a bus, it's amazing, mobile and something that gets your guests moving, excited and engaged in what's happening. it's retro so your older guests will get a kick out of it and your younger ones will love it because it's like a giant bus selfie. they get gorgeous printed copies immediately! #amazing. -it moves! they pulled this to TWO locations at my wedding and it made it SO easy for my guests to use it. no more of those random booths that people just don't get to. -you get amazing candid photos that are incredible. john and cate let the guests control the shutter so it's almost like you get MORE authentic candids than you would otherwise. you get to look at them and literally laugh yourself silly remembering the evening and seeing what your guests did. in short, please do yourself a favor, call john and cate- and run to book the photo bus- you won't be sorry!
---
Reviewed on

5/12/2017
Emma H
Love the photo bus! It added such a fun dynamic to our reception. Guests were lining up to utilize it. It was probably the best decision we made for our reception and it was super last minute. Cate was so fantastic to work with. She made things simple and FUN! It is really fun... Read More to look back on those pictures and remember who was at our wedding. Thanks again!
---
Great, unique idea for a wedding!!
Reviewed on

5/01/2014
Lyndsay H
John and Cate are great to work with! This is the most unique, creative and fun idea you can have at your wedding. Your guests have an experience that leave them with a great souvenir from your special day, and who doesn't love a retro VW bus parked outside or inside your... Read More venue?? The props are also fun to have and who doesn't love a good selfie? Plus the pictures come out looking great and are printed on the spot so you don't have to wait to get them a few weeks after the event. John and Cate do a great job of coordinating with you and staying in contact and available for any questions you might have. They make booking and the day of the wedding easy and worry free. Nothing is as fun at your wedding for your guests then the Photobus with the marquee lights lit up!!!!
---
Reviewed on

7/18/2017
Ashton B
FANTASTIC! John at the Photo Bus was on time for our event, very professional and friendly to all. The communication leading up to our event was timely and they answered all of my crazy questions. Recommend for any event!
---
Reviewed on

6/21/2017
Erin M
Wow! They're great to work with, they exceeded my expectations, and my guests loved it. Highly recommend!
---
Reviewed on

6/19/2017
Noemi R
The Photo Bus was such a hit! Everyone enjoyed it and are still talking about it. It went perfect with our vintage theme. The attendants were professional and kind. You must get the photo book! It was so much fun looking through it and seeing everyone's picture along with their... Read More comments. All of the guest got to take a copy with them which was nice also!
---
Reviewed on

6/13/2017
Kristina J
Statement Maker!! The bus was such a cool addition to my venue (Union Station Kansas City) and customer service was awesome. I know my little nieces each did 5 or more sessions in the booth and they were able to do as many as they wanted! They provided digital images and it... Read More shows people from babies to 90-yr-olds having a blast.
---
Reviewed on

5/16/2017
Beth O
I absolutely LOVE the Photo Bus and just adore Cate and John! The Photo Bus is a MUST especially if you have a space where the bus can fit inside. It not only provided fun entertainment and pics of all of our wedding guests but decor for the event as well. The print outs... Read More provided for the perfect gift take away for our guests, but they also post them on FB so you can tag everyone. They are so great to work with, I can't wait to hire them again :)
---
Reviewed on

10/11/2016
LAUREN W
John and Cate were so amazing! They personalized our event with the cutest print out that matched our invite and included our dog. Our guest loved that they got to include pistachio in the pictures!! It was the most thoughtful touch! Our guest absolutely loved it. Best photo... Read More booth ever.
---
Reviewed on

2/06/2016
We used the Photo Bus for our wedding photo booth and could not have been more pleased with their work. The Photo Bus added a super fun element to our wedding that guests really enjoyed. We received lots of positive feedback about the fun everyone had getting photos in the bus.... Read More Not only is it unique, but it is also really well run. Photos are printed onsite in seconds, and the entire album from the wedding was up on Facebook for guests to tag themselves and share within 24 hours of our wedding. As the bride and groom, the Photo Bus team definitely catered to us too, letting us jump ahead any time there was a line and take as many photos in a row as we wanted. Booking and paying for the Photo Bus was very easy, and we have nothing but positive things to say about our whole experience. We would definitely recommend them to anyone looking for a unique way to add some extra fun to their wedding or event.
---
7-25-15
Reviewed on

9/14/2015
Jessica N
What an awesome experience! Our guests still talk about how much fun this was, well worth the money! John and Cate are great to work with, and what a unique twist on such a staple gift for your guests!
---
Best Photo Booth in KC area
Reviewed on

2/10/2015
This is hands down the best option for a wedding reception!! Cate and John were great about keeping in contact with me and were SO easy to work with. All of our guests complimented the photo bus and had an absolute blast. Cate even went out of her way to make a pug prop for... Read More the photo booth (it was awesome and she even let us keep it!). Don't waste money on an everyday photo booth, get the photo bus for any event and you won't be disappointed!
---
Fun!!
Reviewed on

11/03/2014
Jess n
we had 1 photographer and the bus. Cate was great and always helpful) the bus was a huge hit at the wedding. Can't wait to see our pictures))
---
Guests had a wonderful time!!!
Reviewed on

10/31/2014
We used the PhotoBus with John and Cate for photography! Our guests LOVED this! We had guests from New York City to California, New Orleans to Iowa, no one had ever seen anything like this and THEY ALL HAD A BLAST!!!!! We really wanted a fun and laid back event and that is what... Read More it was! There was NO stress and only fun! They are truly professional in every way! This is not the area that anyone wants to go cheap! Indulge on the photobus! Every age of our guests loved this (Young and Old!) What a wonderful memory. I would also like to thank Calvin the assistant for all the help with our bashful flower girl, his patience was greatly appreciated! Each person gets a copy of the color photograph and the bride and grooms name and date is printed on the photo. They even used the same font as invitations and may I add that John covered every little detail!(even down to the anchor) I am so glad that we had the PhotoBus at the wedding and I hope to have them again for other events!!!
---
WORTH IT
Reviewed on

10/30/2014
The photo bus was a huge huge it! It helped make our day very unique. The one and only negative would be......more props!!!!! Cate and John were super easy to work with and fun!!!
---
Best money you will ever spend
Reviewed on

10/27/2014
Lacey B
I had the photobus at our wedding, because John Deprisco was our wedding photographer. However, we found John because he volunteered his time at a first fridays and was one of my husband and I's first dates was in his Red bus named "April". The photobus at our wedding was... Read More awesome and made everyone had a great time. It definitely will take your event to the next level and the people working it, could not be easier to work with. Everyone commented about how much fun they had and what a great experience they had. This is really one of the best investments you can add to any event to make it memorable. They also print you and your guests copies, so now everyone i know has their printed picture from my wedding at their desk or in a frame. What a great keepsake.
---
ABSOLUTELY the best!
Reviewed on

10/17/2014
Samantha W
Like other reviewers, I cannot say enough good things about Jon and Cate's Photo Bus. My friends and family were RAVING about it for weeks after our wedding. We knew that we wanted to have a photobooth for guests to take pictures home as favors BUT the Photo Bus was above and... Read More beyond a regular booth. It provided awesome entertainment for our guests all night long. The Bus pulled into our reception and was one of the major focal points of the entire reception (which was outdoors). We were SO worried about rain ruining our reception, but Cate was so wonderful and calm when making a Plan B for us. Thank goodness we didn't have to use it! Do it. Just book it. You won't regret it. In fact, you'll be the most popular bride and groom for doing it :)
---
Fun Surprise
Reviewed on

9/11/2014
Briana A
I was so excited to surprise my guests with a twist on the traditional photo booth. The Photo Bus was the perfect solution! Guests lined up all night to get in and take some hilarious photos. John and Cate were fantastic all night and helped create wonderful memories! I would... Read More recommend the photo bus for anyone!!
---
eslinkard
Reviewed on

8/12/2014
Emily S
The open air photo booth is absolutely wonderful! Due to our venue space we could not have the actual Photo Bus but we were not disappointed with their open air option. You cannot beat having the option to click the camera yourself (no silly in-between shots like you get with... Read More other booths) and as many prints as there are people in the photo. Plus, my husband and I got a copy of all of the photos. Besides the booth itself being a great add to our wedding, John and Cate were amazing as well, They were very friendly and felt more like friends than vendors attending our wedding but they were still professional and prompt. They were by far the best vendor we had at our wedding.
---
Love the Photo Bus!
Reviewed on

8/10/2014
Molly S
If you want to create an element of fun at your wedding the photo bus is the way to go! Our guests loved the experience and went home with a personalized snapshot from our wedding day. Cate was a dream to work with. She complied an album of all our guests pictures as they were... Read More taken. Guests could write us a personal note. We had the best time looking through them the morning after. Highly recommend the photo bus!
---
Meet The Owner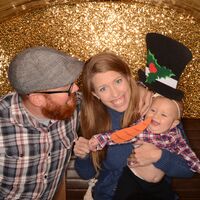 John and Cate DePrisco
What started as a way to market John's wedding photography business has become its own full-time business and our way of life! We help celebrate nearly 150 events a year in KC alone and we've expanded the business across the country. Fun fact: we met because of The Photo Bus at John's second public event! We live and work downtown, and if you ever go to Quay Coffee in the morning you'll most likely see us there with our little girl and #charlottethehipsterdog. We pour our heart and soul into this because we love what we do- and we know you'll love it, too!