Home

The Plant Gallery
About this Vendor
We create what you have yet to imagine!
Over the past 25 years, The Plant Gallery has helped hundreds of brides make their big day unforgettable. Though known for our amazing florals, we are also a full-service event company. From a simple affair to a lavish event, The Plant Gallery is sure to make your event magical.
Details
Aisle Decorations, Centerpieces, Flower Girl Baskets, Pedestals, Plants, Vases, Chuppah, Wedding Arch, Wedding Decoration Delivery, Wedding Decoration Setup, Decorations + Accents, Flower Crowns, Bouquet Wraps, Bouquets, Boutonnieres, Corsages, Flower Delivery + Setup, Flower Arrangements


Contact Info
Reviewed on

5/31/2016
Kate S
The Plant Gallery offers such unique pieces since they are also an enormous nursery. I wanted a true garden feel, and they really delivered. The topiaries were stunning and looked awesome up on the band's stage, and the ceremony arch made me feel like I was in a fairy tale.... Read More My bouquet was so luscious with gorgeous peonies, and all of the arrangements were stunning. We worked with Eva Baillie, and she really went above and beyond to bring our vision to life. They have so many beautiful containers, and the candles were fabulous as well. I know hiring a candle company is the norm in New Orleans, but TPG really created beautiful candle designs for us.
---
Reviewed on

10/31/2017
Renee H
Absolutely STUNNING!! Eva and her team far exceeded our expectations with my daughter's wedding florals!! Everything was fantabulous (fantastic & fabulous..LOL) from personal florals, to reception centerpieces and ceremony arrangements. Working with Eva was a breeze...we... Read More showed her photos and she provided advice, guidance and design options in an effort to make our daughter's wedding floral vision a reality!! Unparalleled customer service, quality and floral magnificence!
---
Reviewed on

9/22/2017
Megan R
I worked with The Plant Gallery for my wedding in July 2015 at St. Joseph and Chateau Country Club. I spoke with several florists prior to meeting with TPG, and I felt as if I was being told what I wanted to use for my wedding. Being knowledgable with plants and flowers and with... Read More a background in design, I had a vision for my wedding. TPG was the only florist that worked with me to achieve my dream wedding. The flowers surpassed all expectations. Eva went above and beyond to make sure I am happy with every detail. She is the absolute best florist you will find for any occasion. Everything they do is outstanding. I have referred several people to The Plant Gallery since then and will continue to do so.
---
Reviewed on

3/10/2018
Claire A
We used The Plant Gallery to rent potted white bird of paradise, palms, ferns, and bromeliads to create a green "screen" for the ceremony and then used the plants to bring a tropical garden look in to the reception space. It turned out wonderfully! They were so easy to work... Read More with and allowed us complete customization of individual plants.
---
Reviewed on

1/29/2018
MariLynn W
Best consultation I had prior to booking a florist. When I sat down with the floral designer before TPG I felt like everyone 1/2 listened to what I wanted and 1/2 just put together they "typical" package and arrangement ideas. I brought in a bouquet that was my "inspiration"... Read More for the entire color scheme of our wedding and TPG actually complimented the colors and worked with and around it. Many other locations kind of blew it off and did not want to even incorporate the correct colors. Working with Ava, we put together a VERY detailed plan. It started off with the "if there was no budget this is what we would do" scenario but each piece was split up. So once I received that I could pick and choose what my budget allowed for, what I could not live without etc. We ended up with the perfect result for the perfect price. Ava and her team also showed up on time to everything (3 different locations) on the day of the wedding. They made sure everything was okay and that I was 100% happy with the result. At the venue they stuck around to make sure the cake and alter arrangements were perfectly placed and then moved when needed. I can't say how thankful for that original consultation sit down with Ava was. She truly listened, and help me wrap my inspiration into real ideas and fantastic results.
---
Reviewed on

11/11/2017
Sarah P
I️ was thoroughly impressed with TPG during the planning process and on the day of the wedding. They understood my vision and executed it exactly how I️ had imagined it. I️ heard nothing but rave reviews of the florals from guests. They made Popp Fountain and the Arbor Room look... Read More beautiful. Eva and her team did an amazing job. Highly recommend!
---
Reviewed on

10/25/2017
Claire M
If you send photos of specific flowers/ bouquets, make it perfectly clear no substitutions. They were pretty, BUT clearly not like the photo.
---
Reviewed on

9/28/2017
Lindsey P
The Plant Gallery was so phenomenal to work with for our wedding! Our flowers turned out beautifully and the whole floral team was a pleasure to work with. They did a great job incorporating my vision of a candlelit wedding with greenery and romantic flowers!!
---
Reviewed on

9/18/2017
Mary C
They made my vision come true for my wedding! Eva at the plant gallery is truly an artist and the nicest person to work with!! So glad I picked them and couldn't have asked for anything better!!
---
Reviewed on

8/26/2017
Raymond S
Absolutely beautiful flowers prepared just as we asked and delivered and set up. Cannot be happier with their product and services!
---
Reviewed on

7/08/2017
Angelia N
Where do I start?! Jenna has been a went from a florist to my friend. She was awesome, easy to work with and understood my vision from the beginning. Even though I hired them 30 days ago, The Plant Gallery came in and did an amazing job on our floral decor. Marshall and I were... Read More greatful to have you on our team.
---
Reviewed on

7/02/2017
katie p
Very impressed with the flowers and service for my recent wedding. Everything looked beautiful and the staff was extremely helpful. Would highly recommend this vendor for flowers!
---
Reviewed on

5/14/2017
Shannon C
Trish and her team were great to work with and created beautiful arrangements for my April 22nd wedding. They were super accommodating, and were very receptive to ideas to ensure I could style my wedding within budget.
---
Reviewed on

5/04/2017
Alyssa J
The Plant Gallery went above and beyond all of my expectations. I know very little about anything floral and with just a few pictures- they made my wedding better than I could have imagined. Easy to work with and quick to respond. Loved them!
---
Reviewed on

1/24/2017
Megan F
Flowers were beautiful! Lesmes works with you and really gets what you want
---
Reviewed on

11/17/2016
Rosalind S
The Plant Gallery turned my wedding into a floral dream! Eva was my floral consultant and took my every consideration in to account. TPG made sure I was comfortable every step of the way and welcomed any changes I needed made at any time. Since they work so closely with wedding... Read More venues in NOLA already they were able to tell me what works best with my venue and helped me design my perfect floral plan. Eva hand delivered my flowers to my prep location and wished me well on my day... so sweet! Customer service is incredible and they are easy to get a hold of . I highly recommend TPG to any bride in NOLA. Affordable, fun and made my dreams a reality.
---
Reviewed on

8/09/2016
Lacey H
No words can describe my experience with the Plant Gallery, but I'll give it a shot. I couldn't have done it without Eva and her team. I had them booked for a December wedding, paid in full. When my father passed away suddenly, we were forced to move the date. The Plant Gallery... Read More was already booked, yet they were determinded to help give me the wedding of my dreams. That's they kind of people they are. Not only were they accommodating under my circumstances , but when I tell you that the flowers were absolutely stunning, I'm being modest. It was hard for me to put into words what I wanted, but they could see it when we talked and they made it come to life even better than I imagined. I will recommend them to everyone and anyone. LOVE their work, LOVE their customer service. They are the total package.
---
Reviewed on

8/09/2016
Meghan B
The flowers for my wedding were absolutely beautiful and wild as I requested! Lesmes was so sweet and excited to do the flowers. He was also very easy to work with!
---
Reviewed on

6/30/2016
Alison S
My mom works for Metairie Country Club, so when I asked her about flowers, she sent me their way. They are super accommodating and are willing to work with any budget. I worked with Lesmes Campos, he was an absolute sweetheart. He made my vision into a reality and helped me all... Read More along the way. The only reason they didn't get 5 stars is that there was a miscommunication about time of the wedding so the flowers for the ceremony arrived literally 10 minutes before the ceremony began. Other than that, the flowers were beautiful and perfect and Lesmes has a great eye for florals and knows what he is doing. Thank y'all so much for everything!
---
Reviewed on

6/13/2016
Ursula P
LOVE LOVE LOVE the flowers Lesmes from TPG created for my wedding! He and his team did an amazing job taking what I wanted and creating a beautiful display! Everything was perfect! I let him do whatever he wanted and am so glad I did!
---
Reviewed on

6/02/2016
Elise S
All of our floral arrangements - boutonnieres, corsages, bouquets, and table arrangements - were fabulous and breathtakingly beautiful! ( Our daughter's bridal bouquet still looks fresh after a week in a vase!) Lesmes was very easy to work with. We had several phone conferences... Read More with him during which my daughter outlined what she wanted. His creations were spot on. The Plant Gallery went above and beyond our discussions and we couldn't have been more pleased.
---
Reviewed on

4/11/2016
Caitlin H
Lesmes at The Plant Gallery is AMAZING. Great communication the whole time, delivered all of our flowers to 2 separate locations on the day of and even called and left me a personal voicemail on the day of just wishing me good luck! The flowers were gorgeous and exactly as I... Read More envisioned. When I got my first estimate I had to reduce the amount of flowers to lower the cost - I had just gone over my budget a bit - but he didn't flinch, changed it quickly and got it down to where I was comfortable with the amount. Couldn't be happier.
---
Reviewed on

4/10/2016
brittany n
I was very impressed during the initial consultation. Les Mes pulled flowers and showed me some creations and I couldn't be more excited for my wedding. Upon delivery of my flowers I had my maid of honor sign for the flowers and didn't think anything of it. She thought something... Read More looked off and asked what my colors were I told her white,pink,purple she asked about blue I said no I specifically told them no blue she showed me the photos of my flowers and there was "My Big Fat Greek Wedding" blue flowers in everything. I was furious and immediately called The Plant Gallery and they came to correct the mistake. The only answer I received was that it was an oversight on their end. To me an oversight is a hand full of incorrect flowers not buckets upon buckets of hideous blue flowers. Brides hear me now believe me later: 1. Have everything delivered very early. 2. Take tons of pictures of everything during consultation. 3. Read your contract 4. Show whomever signs for the flowers what everything is supposed to look like 5. Check everything upon arrival I had very high hopes for my wedding day flowers and was severely disappointed. The only reason that I gave them a 3 and not lower is that they did come back and correct the mistake and everything was done on time.
---
Reviewed on

4/07/2016
Ashley V
I had such a wonderful experience with Lesmes at TPG! He went out of his way to make sure he was capturing the idea of what I wanted. He also made a lot of wonderful suggestions that really pulled the whole look together. He also took into account my budget and worked with me on... Read More getting what I wanted for the right price. Highly recommend!
---
Reviewed on

1/28/2016
Melissa G
Turned my vision into reality! I looked at various florists for my wedding, and chose The Plant Gallery because of their vast knowledge and expertise in everything from landscaping to creating the perfect flower arrangement for a loved one. When I first met with them, I didn't... Read More know exactly what I wanted, and they were able to work with me through my vision and offer me ideas that I hadn't thought of. After our first two meetings and signing the contract, I didn't have to think about my wedding flowers again. They arrived perfectly on time and delivered on everything I asked for. I would recommend them to anyone!
---
Meet The Manager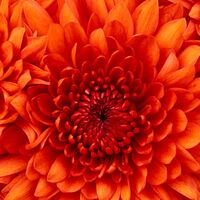 Eva Baillie
With over 25 years experience in the floral industry, our team of designers create one of a kind weddings and specialize in wedding design. We have an extensive line of rental items to choose from, including and not limited to, chairs, linens, lighting, props- candelabra, fences , fountains, also blooming and green plants, trees and pots. If you can imagine it we rent it. We service the entire New Orleans area, and surrounding suburbs including the North Shore and Southeast Mississippi. We employ over 94 team members, who love what they do and are always ready for the challenge! We are #1!