Home

The Pros
About this Vendor
Wedding Photography Packages Starting at $995!
Details
Online Proofing, Digital Files, Photo, Photo + Video
Contact Info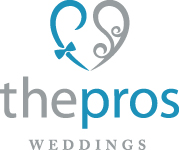 photos
Reviewed on

7/06/2015
sarah w
I can not complain. They did very well and accommodated me even after the wedding
---
DJ with The Pros
Reviewed on

8/24/2014
Katerina H
Our DJ was fantastic!!! We had Charles and he did great. He called me to make sure he pronounced our name correctly and had every song we requested. He had people on the dance floor the whole time. He was early and ready to go whenever we needed. We were running a little ahead... Read More of time and he was flexible with that. We couldn't have asked for anyone better for our wedding. He communicated the whole time about how we were feeling and how things were going. It was great.
---
The Pros Photography
Reviewed on

3/23/2014
Mari R
Our pictures turned out pretty great, but our photographer was a bit abrasive and rubbed several guests the wrong way. Other than that, it was a great deal.
---
Amazing pictures!
Reviewed on

6/24/2013
Alison D
Cassie was my photographer and she did a wonderful job. She made us feel so comfortable and calm throughout the whole process. Everyone at the wedding loved her and she did a great job catching all of the wonderful candid moments that were so important to me. Not only do I... Read More recommend the pros, but I highly recommend booking Cassie if you live in Southeastern Michigan.
---
Great DJ!
Reviewed on

6/04/2013
Katie G
We had Chris, a great DJ who was able to read the crowd and know exactly what they want! Definitely recommend him!
---
Convenient but....
Reviewed on

5/19/2013
Rachel T
I used the pros for both my photographer and DJ. It was convenient to have one person to communicate with, but I found the quality of both to be slightly lacking. The photographer did a fair job, but her focus didn't work during the ceremony then "suddenly turned back on." I... Read More felt that she probably should have had a back up camera. She was nice and tried to be accommodating, I just wasn't overly impressed with all the photos. The DJ was horrible. We asked for Frank Sinatra to be played during dinner and he played loud 80's music. During dinner he came up the the sweetheart table to talk to us about how my husband had put the wrong artist for one of the songs on our song list. He then continued to go on and on about his swing dancing. I didn't really find it appropriate that he was badgering the bride and groom instead of DJing. He then played the wrong song for the bouquet toss, so I went up and asked him to play the song that had been on my list to which he replied, "I already played that. Maybe if you had been inside earlier instead of talking to guests you would have the right song." I got lectured by a swing-dancing DJ on my wedding day. Do yourself a favor, spend a little more time finding a good DJ and don't waste your money on the Pros. If you do, don't pick Mitch as your DJ.
---
Mike K
Reviewed on

4/01/2013
Sarah B
I was and am still 100% blown away by Mike K with the pros as my DJ. The music/experience for the price is amazing.
---
GREAT photographers, but missed a lot of pictures
Reviewed on

12/27/2012
aubrey d
One of our photographers canceled the morning of and the replacement came 2 hours later (not his fault) and those 2 hours were set aside specifically for posed pictures. MY husband and I do not have prep photos or photos with our parents or with our wedding party individually.... Read More We luckily were able to get group shots later on but we're disappointed we wont have those. It also took a little back and forth before we came to a settlement. The photographers were wonderful.
---
"She Was Everywhere"
Reviewed on

11/28/2012
Kimberly P
Using The Pros to select our wedding photographer was one of the best decisions we made. We selected Edith W. and she was a perfect match for us. Her personality matched ours and our guests enjoyed her as well. Now that we are looking through all of the photos, we realized... Read More that she was in places we had no idea she was. The pictures are great. The Pros allow you to review profiles of their professionals and you get to see their work. They even let you correspond back and forth with many of the "pros" while you ponder your options. There is no pressure throughout the process and they do everything to make sure you get the photos that you want. I must say that I am a tiny bit disappointed because out of all of the pictures, there is one shot that she didn't get--if I had it to do over again, I would spring for the extra money to have the 2nd photographer because it is close to impossible for one person to get every shot.
---
I loved my photographer
Reviewed on

8/21/2012
Mandy T
Finding a photographer is a HUGE part of planning your wedding. When the day is done you will always have the pictures to reflect on. The Pros set me up with a wonderful photographer. Melissa did both our engagement photo shoot and our wedding. I was very pleased.
---
A matter of luck
Reviewed on

8/06/2012
Ana C
The company is the worst. It takes forever to get your pictures, but you might get lucky with a good photographer...
---
Great DJ, Poor Company
Reviewed on

6/05/2012
Alesha A
I have to give this three stars because the DJ himself was fantastic. Dave H. (who is now on his own) was wonderful. Really kept the music going, got the crowd involved, and kept things moving at the reception. He was interactive and funny. The Pros, however, I felt in every... Read More aspect just wanted to take my money. It was not personal, not service oriented, and sometimes they were even rude, when asking questions. When I booked the service, I was hearded into a room with about 30 or so other brides, sat through a few presentations, got to talk to the DJ for a few minutes, filled out a paper on my own (which apparently I did incorrectly) and wrote them a check. I was promised free services for attending this 2 hour shindig and then barely received anything. It took reworking the contract (because no one went over the paperwork with me) and arguing about the free services to get one little gratuitous service for my day. Later on in the process didn't get any better. The DJ's don't contact you until the week of the wedding and it is only by e-mail or telephone. You are expected to fill out a survey online to tell them what you want on your big day. To me filling out a survey online is not personalized service and does not effectively communicate what you wish to happen. I would try to find another vendor for your DJ if you can. Not worth the headache!
---
The Pro's were great for our needs!
Reviewed on

10/25/2011
Julie S
We used The Pro's for photography and DJ, and the service was exactly what we wanted! The photographer was as nice and friendly as can be, photos turned out great, and the DJ did an excellent job as well.
---