Home

The Pros
About this Vendor
Wedding Photography Packages starting at $995!
Each Pros Photography package, includes: -The perfect Photographer to capture your wedding vision -8 hours of coverage -Unlimited shots taken -Bonus prints for friends & family -ALL NEGATIVES ON DVD Check availability for your wedding today!
Contact Info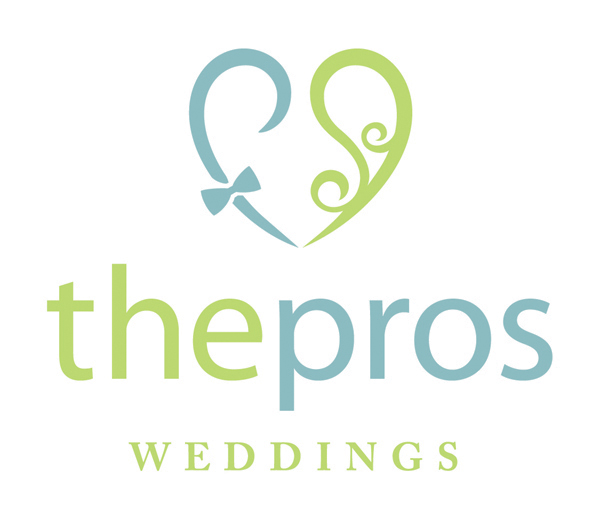 Amazing Photogropher and Photographs!
Reviewed on

4/15/2014
Laura G
I can't say enough good things about this company and the photographer we selected. This company was very easy to work with and the price beat all the competition by a wide margin. Our photographer, Stephen Johnson, was amazing! He posted some pictures the night of and was great in getting all photos we asked for, nothing was off limits. He was very professional and his pictures were amazing. We received a link to the photographs within 10 days and a CD with all non watermarked negatives within 2 weeks. Top quality, easy to work with, great experience!
---
DJ Tommy Mac was AWESOME!
Reviewed on

2/16/2014
Lisa M
DJ Tommy Mac from The Pros had everyone dancing all night, including my Groom, whom I have never seen dance! He was so great! He is professional and makes sure everyone is having fun! The Pros offers nice packages that are very affordable.
---
Best DJ EVER!!
Reviewed on

12/09/2013
Paloma F
We used DJ Big Daddy Rob from The Pros as our wedding DJ and we couldn't ask anything better! He was simply amazing. From our first meeting with him to the meeting before the wedding to his DJ skills at the wedding, we were so impressed by his professionalism and charisma. You can tell he loves what he does and it made for an awesome dance party. He certainly listens to all your requests and makes sure they are delivered the day of! You can't go wrong with Big Daddy!
---
Affordable and Fun
Reviewed on

4/23/2015
Stacey F
I used The Pros for my DJ and for my photographer. Gene was our DJ and he was wonderful. He even put up with all my notes on songs I wanted played, and never acted like I was making too many requests. He confirmed everything with me the week before the wedding, and everyone commented on how great the music was at our wedding! We used Tobias as the photographer, and he was amazing! He ran around and captured every important moment, and his artistic perspectives really blew our minds when we saw the pictures. I highly recommend using The Pros for all the services they offer. They are extremely reasonable, and they are super easy to work with for all your wedding needs.
---
DJ
Reviewed on

3/31/2014
kristin c
The mix of music was a little too random for me but overall it was successful. It is very affordable and the DJ was focused on the bride and grooms wishes. Thought we were suppose to get a lighting system with the music but I don't believe we did. Also the music was a little too loud.
---
Best Photographer and Photographs around
Reviewed on

11/27/2013
Alexis M
We went with The Pros for our photographs (we purchased the bundle of three services); our photographer and her assistant were AMAZING!!!! I have some of the best photographs imaginable. I had my photos online within two weeks and will receive a dvd as well. Michelle and David did a fantastic job at posing us, taking natural pictures, and getting those candid shots! Words cannot even express how happy we are with choosing The Pros and the photographer we did. I have read reviews about The Pros that were negative, but they were over three years old. We were happy with the quality, service and value! The photographer and her assistant were there for 8 hours and we have such a variety of classic and artistic shots that all of the people who have viewed them have fallen in love. It was definitely hard to figure out which pictures to use in my wedding album!
---
Far from Pro
Reviewed on

11/05/2013
Amanda C
I went with the Pros for my photography. I searched through the list of available photographers and chose one. She never met with my husband or I, just a brief phone call. Her photo online was so out of date that I did not recognize her when she showed up. She had a broken foot and did not contact me or offer to arrange for another photographer for us. Instead she brought her husband to help her. She took my dress out into the woods and hung it in a tree, making it look like some phantom bride. She took so long taking silly pictures of my dress that we were almost late for the ceremony. She had an attitude when one of my bridesmaids went to find her to tell her I needed to get dressed if there was going to be a wedding. She was hurting so much that her husband did most of the shooting. At the end of the day I think I would have been better off with disposable cameras and my friends and family doing the shooting
---
Great DJ!
Reviewed on

9/14/2013
Sandra C
I chose Kevin as my DJ for my August 2013 wedding in NJ. I am specifying this because I feel with this company the difference in being happy or disappointed with service is all in who you choose since there are tons of people working for them. Kevin was great he called me 3 days before the wedding and went over everything with me and during the wedding he kept checking in with me to make sure I was happy. Overall my guests were dancing all night and that's what I wanted.
---
Great for the cost, no frills just great DJ
Reviewed on

8/16/2013
Jeannine R
If you're looking for a DJ company that will hold your hand and be try to sell you a bunch of crap and upgrades you don't need the Pros are not for you. If you want a professional experienced DJ to play music at your wedding then go with the Pros. I agree their customer service is not that great but I did not need them much. You just pick your DJ, fill out your music selection forms, and your DJ will contact you the week before your wedding. Very easy. And thats all we wanted so we were very happy. DJ Tommy was our pick. He called us about a week before the wedding to check in a make sure he knew to phonetics of everyone's names (which we were very impressed with) he even took the time to edit down our wedding song and parent songs so they weren't awkwardly long but also did not cut out in the middle of the song. He edited them to flow so nicely. We were VERY happy with DJ Tommy!
---
Unhappy, very few pictures and skipped some specific request pics
Reviewed on

8/13/2013
Tripta M
Of the pictures that were taken most turned out well but there should have been more - 650 pics taken for 6 hours. Also for some reason he went out of his way to promise early access to digital copies through his website by contacting us by email yet then never made any contact.
---
My Photographer was amazing!
Reviewed on

8/05/2013
Coriel G
Shout out to Cathy! she did an amazing job. she was completely professional and she knew how to 'coach' us into some absolutely AMAZING pictures! She was perfectly calm and completely creative...even when my bridal party and I were all over the place. Her ideas for shots were exactly what I was hoping for. We went with the package that included a photo album, an online album, and 40 prints, and DVDs of all images with printing rights - GREAT value for the money. The best price I was able to find with the best photographer I could ask for. The only thing I wish I'd added was videography - something in me would like to be able to watch myself walk down the aisle :-) the only minor glitches we had were because they were having some server emails so when I used the website to request a call it didn't go through, but my account rep, Andrea was very quick to respond, and was extremely personable. I'm sure they work with hundreds of people each year, but they made me feel like I was their only (and most important) client. HIGHLY recommended
---
Good service
Reviewed on

7/28/2013
Jodi F
We used "Paul J" as our videographer & were told he was one of the best in the group. Our contact person was very easy to get in touch with & the website made booking & paying really easy! We only talked to the videographer a few days before the wedding, but he was great! Went around at dinner & got "well wishes" from our most important guests. If you weren't looking for him though, you never would have known he was there! Really nice guy & great service from this group!
---
Great coordinator, not so great videographer
Reviewed on

6/17/2013
Dorothy D
I had a great experience at first with the Pros. Our wedding videography coordinator was excellent, answering all our questions and organizing the wedding timeline for us. However, the actual videographer was terrible at returning calls or emails. Plus, he left three hours early from the reception, much earlier than he was supposed to and without informing anyone he was leaving. My parents were especially disappointed that he failed to video our exit from the reception. Probably would not recommend.
---
not so happy
Reviewed on

3/11/2013
miriam B
The Pros have a huge online survey to fill out, and this makes you think they will follow what you ask for. The dj assured me that he would mic the groom so our guests could hear our vows. He did not. He didn't time the music walking down the aisle, but just stopped it abruptly when I reached the end. He was supposed to allow the song to finish, but he just stopped it. He did play the right song for our first dance, but he did not play the one other song we wanted. There were these dumb disco lights he set up -- I had no idea he was doing this until the pictures came back and our guests had weird colored blotches on their faces! He did respond to guests requests, but he didn't make any effort to "read the room" and get people dancing like he said he would. He was nice enough, and it was good to have music there, and the price was very cheap, comparatively. Two stars on Value because even though the price was less than others, when you don't get what you wish for on the one day that means so much, it's not a great value.
---
December Wedding
Reviewed on

1/13/2013
Savannah D
The photographer, Robert Silver, was amazing! Great to talk to, plan with and work with! He is very creative and his heart is clearly in his work! He went above and beyond. The Pros, as a company, are a large company so the video isn't completely personalized, but over all, they were easy to work with.
---
ECONOMICAL & VERY PROFESSIONAL
Reviewed on

12/25/2012
emanuela p
I LOVED MY DJ, HE WAS A PERFECT FIT FOR OUR WEDDING, THE PROS HAD GREAT PRICES ALSO. WOULD DEFINATELY RECCOMMEND
---
Awaiting Product
Reviewed on

12/08/2012
Chrissy B
The videographer constantly had a huge spotlight on which was bothersome to some of our guests especially our bridal party when they were doing interviews. The videographer didn't explain alot of the things he was trying to achieve so I am eager to see the final product, I hope we don't look silly. The sales rep that we worked with we so friendly, however they called all the time until they made the sale. We did get a good deal though.
---
Moran Wedding
Reviewed on

10/09/2012
kristy k
We booked our Dj and Videographer through them. We had DJ Michael O he was great and easy to work with. Anything we wanted or didnt want played was followed and he had lots of energy. He got out there on the dance floor for the line dances and dance with the group it was great. We had Gigi for our videographer and she was everywhere with that camera. We werent sure we wanted a video of the wedding but that night after talking to my new husband we figured we missed a lot of it. There were things we didnt see or dance moves we missed but with the video we get all the raw footage and will get to see everything we missed. Overall we are very happy with The Pros and would highly recommend them.
---
Awesome Photographer
Reviewed on

9/20/2012
Stacy P
We found out about The Pros through our venue. Our photographer was phenomenal. He exceeded our expectations and delivered on all of our photos. There was not one photo that we did not like. FYI future brides ask for Rob Grant. Thank you Pros.
---
videography = surprise
Reviewed on

7/24/2012
Susan H
I haven't actually seen the finished product yet, but the videographer was on top of EVERYTHING. I have no doubt that I will be pleased with the final product.
---
Excellent!
Reviewed on

7/08/2012
Bridget R
This is probably one of the only vendors that delivered it's promise! Our DJ Jack was so amazing! He called me and went through our music selection extensively! He did such an amazing job I cannot say enough about him. He made the reception the best! We had so many people compliment us on the wedding and how they had never seen so many people on the dance floor!
---
Kept the party going all night!
Reviewed on

7/03/2012
Brittany N
We had Jeff as our dj (chicago) and he was amazing! He kept people on the dance floor all night long and he really followed what we wanted to be played at our wedding. He took our suggestions into consideration and played in a way that really made the night great. We had so many compliments about him and even had people that wanted to pay him to play longer (though this was impossible because we didn't have the hall for longer). He was also great at moving the night along and worked with the other vendors all night so we never had to worry about when the cake cutting should be or anything of that nature. He made the night easy for us and allowed us to enjoy ourselves and really made the party. My husband and I would highly recommend Jeff to anyone looking for a wedding dj!
---
Great Pictures!
Reviewed on

7/03/2012
Rosemary H
I had Richard W. as our photographer. He took great pictures and really fit in all the shots that I wanted to get. Not the best dancing pictures but the ones of the family and individual photos were superb. I just wish he would have let me have two minutes to bustle my dress because it ended up getting dirty before the reception. He told me not to bustle it since he was going to use it in the pictures but he ended up not even fixing my train, he basically threw it behind me for most of my pictures.
---
The pros
Reviewed on

6/13/2012
Kristina K
Amazing night and amazing pictures! Loved my photographer ! He was very nice and caught amazing detail.
---
The Best!
Reviewed on

5/02/2012
bonita s
Excellent quality, great customer service, fast turnaround time on receiving the video.
---
Send Message