Home

The Pros
About this Vendor
Wedding Photography Packages starting at $995!
Contact Info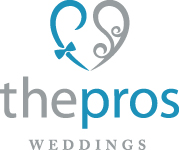 So personable!!!!
Reviewed on

11/02/2015
Tamara D
I really loved how personable that Arvin was. She was very active and amazing. Would totally recommend!
---
Near perfect
Reviewed on

10/04/2015
Caitlin F
The pros were a great price right from the start. Renee was very helpful in pricing out our options and answering my many questions. We chose to work with Neil T. for the wedding day. He was great to work with, very friendly to our family and friends, and supportive of our... Read More decisions. We wish he suggested a few more of his own ideas as we both became more frazzled as the day went on and forgot some of our own ideas. The pictures we have came out beautiful, but we are a little bummed that there's no photo of our candy bar favors, and the first look did not capture my husband's reaction... Overall though, great service for the price!
---
Great Photography service
Reviewed on

9/15/2015
Tania W
We used the Pros for our wedding photography. Our photographer Alicia was creative, willing to travel and ensured we had great shots that we would love to look at. This agency provides you with your own website, you have a chance to meet your photographer before hand as well.... Read More Amazing prices and very responsive with any questions or concerns you may have. We got married 4 days ago and already have our pictures available to view online! Amazing service!
---
Beautifully captured my day
Reviewed on

8/10/2015
Adriana o
The pros - their name says it all. I loved this business from the beginning because you get to meet and greet with the photographers that are available on your wedding day. I chose Rob G. because he had a great personality and was very friendly. The Pros required a small deposit... Read More at booking and the remainder was paid in a couple of installments closer to the wedding date. They also offered a variety of packages for different budgets. I did the simplicity package -which only includes a dvd-rom of your images. I didn't want a photo album because I love making my own scrap books. Needless to say, the images were beautiful and Rob G. captured so many special moments before, during, and after the ceremony. There is such a variety of shots and details. He called a week before the wedding to discuss what shots I was looking for and what style I preferred (candid or posed shots). His vibe was very personable and he made my bridal party feel comfortable. He also reminded me that I was the boss and could take as many pics as I wanted. A few days after the wedding I received all 778 of my images online to view. Talk about a fast turn around! You can create a 40 image online album for your guests to view for up to a year. I also used my $100 promotional credit to order thank you photo cards. I received a DVD of all the images 2 weeks after the wedding. This company works fast and provides quality work! I'm very pleased and highly recommend them.
---
Time and $ saver!
Reviewed on

7/09/2015
Marisa L
Cathleen and Glen did a great job listening and capturing our day. We have no seen the pics or video yet which after a month I wish i did but I have full trust that the pros will deliver a beautiful album and video for us :) Thanks again for saving us time and money!~
---
Great Experience
Reviewed on

4/13/2015
Melissa C
My husband and I used The Pros for our wedding photography and they were fantastic! Alan, our photographer, was polite, timely, fun to work with and took gorgeous pictures! Our customer service representative was helpful and very quick to answer any of our questions. The price... Read More was so great that we included an engagement session and albums for both sets of parents in addition to our album and day of photography. I would highly recommend going to one of the expos hosted by The Pros, so that you can meet your photographer in person and review their work before you book them. Our proofs were sent to us quickly as well as our albums. I highly encourage you to use their services!
---
DJ Dollar Bill (Wedding DJ)
Reviewed on

11/04/2014
Kimberly D
DJ Dollar Bill blessed our wedding reception. He had our party rocking !! The dance floor was packed all night ! He even had my elderly family up dancing (Something they never do!). He was an awesome MC !! My guest especially loved his Dollar Bill game, he had everyone... Read More participating and laughing. I highly recommend DJ Dollar Bill for any event !!!
---
Amazing!
Reviewed on

8/25/2014
Elizabeth D
Our photographer Richard Chesler was amazing! He was fun and relaxed and was great at taking candid shots of our family and friends. He let us do our thing but also was able to direct the shots when necessary. The quality of our photos are beautiful and I can't wait to see our... Read More end album. If there is ever another reason to use him in our future we definitely will!
---
Okay
Reviewed on

8/28/2013
Sarha J
It was okay, but not what i expected, not the best photos and dont give you many options.
---
Excellent Photographer.
Reviewed on

5/22/2013
Kristin A
My main photographer Steve was great! He really understood what I wanted and I really was open to anything. I had horrible allergies the day of and you could not really tell in photos. I did find it odd that they give you all of the photos even all the bad ones for proofs rather... Read More than just the good ones, but I think many people would like that. I recommend them!
---
dj service
Reviewed on

5/22/2013
Jeannette E
DJ TY was good at my wedding....the only thing I didn't care for was the fact you only meet with the dj one time and everything else is via email...and I got one call from the dj the day before the wedding to go over intros and special music to be played.
---
Great videographer
Reviewed on

5/02/2013
Melissa T
Robert L. was a great videographer! He captured everything that we wanted him to. He was able to get everything while being discreet and never intruded. You rarely even knew that he was there. Would definitely recommend him!
---
Dancing all NIGHT!
Reviewed on

6/19/2012
Nicole D
Gary Penner, the DJ we choose from The Pros did a great job all evening from playing appropriate music for the cocktail hour an dinner to dance hits and slow songs during the reception. He called me a week before the wedding and we spoke for 45min- 1hr on details for the wedding... Read More day. He was very specific in his pronunciation of the bridal party's names and made announcements asked by the bride throughout the wedding (re: cake, etc.). He did a wonderful job and I'd recommend him without reservations!
---
Amazing Photos and Service
Reviewed on

2/18/2012
Amanda M
I had my wedding on the beach in January and had a 2 month old. Rob was our photographer and was amazing! Not only was he patient, but was able to get all the shots I was looking for and more! He's creative and professional. I even had some of my guests comment on how great... Read More he was! The service with The Pros was great! They are on top of what you want without hounding you with phone calls while you are trying to get everything else done with you wedding or event. Their prices are very reasonable compared to other companies I looked at.
---
Bride and Grooms Reviews Together
Reviewed on

12/28/2011
brianna s
From the Prs's Entertainment Services we used the Photographer for our wedding. His name was Vance Zachary.. This will be the nicest and funiest man you will ever meet. He is awesome. he took over 3000 pictures of me from beginning to end. He is very detailed about his work..... Read More this actually was his hobby. he is a doctor of medicine during the week and takes wedding pictures on the weekends which he is cerftied to do as well. his pictures were amazing. he arrived when we were starting to get ready and he stayed until it was time for us to leave for the evening.. he made my wedding a time that i will never forget with all his beautiful and amazing photo ideas.. he is so sweet and so patient. i had 14 bridesmaids and 9 groomsmen and alot of kids.. and never once did he get upset nor loose his cool.. he was also always smiling and his wife that comes along was so sweet and was such a big help with the pictures and my flowers for everyone.. go ck out his webste at www.thepros.com/chrisgunn and look at the wonderful job he did for us...
---
Very easy to deal with
Reviewed on

12/11/2011
Samantha R
The Pros helped me get my photographer and videographer. Overall the product delivered was good and the timeline it was delivered was fantastic, we got the photos on DVD about two weeks after the wedding. They make it easy to spend the baseline amount on these services or spend... Read More more. Overall very easy to work with.
---
Wedding
Reviewed on

12/09/2011
Kristi D
Our photographer Sean T. was wonderful. He got my husband to smile, which rarely happens in photos. He helped with the flowers and with bustling my wedding gown when my mom had trouble hooking the loops underneath. He knew what to do and took beautiful pictures the whole... Read More evening.
---
Great Team in St Louis, MO
Reviewed on

11/26/2011
Alexandra M
We went through the Pros for our photographer, Mike Oransky, he was wonderful, he truly went above and beyond for us. Our pictures are fabulous and I love the fact that I own the rights to my pictures.
---
I would absolutely recommend them
Reviewed on

10/29/2011
Laura S
I liked my experience with the pros. My photographers were great and I love the photos. My one complaint is that they do not take card payments for the final payment, only check. Obviously near the end of wedding expenses, the check book is stretched and a credit card is... Read More needed to make things manageable. We were not happy to pay out of our checking accounts.
---
wonderful and pleasant
Reviewed on

10/16/2011
Julie Ann D
We had booked the Pro's to do our video after reading their positive reviews. They did an amazing job, they called to confirm everything the week before and was on time to everything. We had a special ceremony the day before and the video turned out great as well. Thank you... Read More Pro's! Their packages are reasonably priced as well
---