Home

The Pros Wedding
About this Vendor
Wedding Photography Packages starting at $995!
Details
Contact Info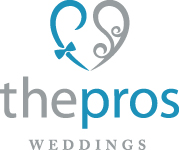 Affordable and Beautiful
Reviewed on

11/01/2014
Ginene S
The Pros had a great options for different packages. We choose the least expensive and still got all the rights to our pictures, and forty free prints. We got to pick the photographer we wanted from their list, and he was great - very friendly and helpful and took great... Read More shots. He worked with us to get the photos we wanted despite the fact that our officiant was late so our ceremony ran into our allotted time for photographs. Our pictures are beautiful and I highly recommend the pros (they also have great packages for djs and videographers and all of the services together).
---
Glad I went with Bryant & The Pros
Reviewed on

9/14/2014
Theresa H
The cost for 8 hours of service was about $1000 (including taxes). We requested Bryant and received him. He was awesome and so, so, so, patient with my large wedding party and crazy families. My pictures are awesome and I received them basically two weeks after the wedding.... Read More Happy I went with Bryant and The Pros.
---
Satisfied Bride
Reviewed on

8/30/2014
Jennafir A
The Pros was a great choice for us. We had so many photographers to choose from! Our photographer, Tom Zuback, was fantastic! He was personable, talented, and he took so many great shots. I would definitely recommend going with The Pros and choosing Tom!
---
Photos were great!
Reviewed on

6/11/2014
Jenifer S
The wedding photographer I booked through The Pros was great. He was very personable and interacted well with guests. We also got amazing photos. My only complaint was there were moments where he got into telling us a story while we were posing for a photo and it took him awhile... Read More to snap the picture. Before the wedding, there were issues getting in contact with The Pros when I had booking and payment issues. Overall, I'm glad I used this service.
---
Film and photo
Reviewed on

4/09/2013
Stephanie P
I had my film and photography done by them and they did a great job! Very cooperative and patient. The price was great and the pictures looked awesome...
---
Todd D.
Reviewed on

11/02/2012
Lisa G
Our photographer was Todd D and he was fantastic. We couldn't have asked for better pictures. Nothing was standard or too abstract. Perfect pictures for a perfect price.
---
The Pros
Reviewed on

9/04/2012
Kylee
The Pros is a company that offers photography, videography and Djs for weddings. I used the photography & videography for my wedding. I chose this company because of how highly recommended they were on acclaimed wedding websites and for the wonderful consultation I had with... Read More my go-to person Linda Brewington. She was wonderful and made everything fall into place exactly how I wanted it to from getting every possible deal and making the price what I needed it to be. I got to choose my photographer & videographer from a long list of professionals who have been in the business for many years. I got to read their profiles and see some of their past work in order to choose which professionals would be best for me and my groom. Overall, great experience & my husband and I are very please with the outcome.
---
Dancing All Night
Reviewed on

8/10/2012
Tiffany M
DJ Matt from the Pros was perfect for our night. He was everything we wanted in a DJ and his mixing abilities are insane! People were literally on the dance floor through the entire reception! Thank you DJ Matt!!!!!
---
Photographer/DJ
Reviewed on

7/31/2012
Brittany T
I used The Pros for my photographer and DJ. My photographer was amazing. He caught every detail. He also listened when I wanted to try cute ideas I had seen on Pinterest. He was extremely nice and accommodating. My DJ was also wonderful. He kept the party going all night. He... Read More played all of the songs I asked him to, and did not play songs I deemed inappropriate. I got a photographer, DJ, and beautiful leather-bound wedding album for under $2,500. I thought this was a very fair price. I would highly recommend The Pros.
---
Very professional
Reviewed on

6/26/2012
Michele G
My videographer also came with my package. They allow you to chose one based on what you want in your wedding video. I haven't seen my video yet, but I know by the questions he was asking and him following us through everything, it's going to be great! They offer you so many... Read More options for your video!
---
Eh - could have done better
Reviewed on

4/09/2012
Amy G. K
Wasn't too happy with our photographes. Some are missing and there aren't many shots too pick from. Hopefully they can do something to make us happy customers again.
---
Glad I decided to get a video!
Reviewed on

4/09/2012
Jenna M
Kalley from the Pros did a fantastic job. She was on time, didn't bother at all the whole day, and got some great footage. She was great to work with beforehand as well. I didn't want to get video cause its a little pricey, but I'm so gald I did. The raw footage arrived and it... Read More was so fun to watch!
---
Discount photography company
Reviewed on

10/15/2011
cortney m
I chose the pros because of their prices, which isn't for everyone. I worked with the area coordinator to review portfolios of local photographers. After choosing two photographers that I liked (by their work that I saw) I waited. And waited. I never heard anything for months. A... Read More few months before the wedding I emailed the coordinator to ask when I was supposed to meet with the photographers. She told me that The Pros photographers don't meet with their clients. They only call them a couple days before the wedding. I was able to request a phone call from both photographers a few weeks before the wedding, and thankfully, one of them agreed to meet with me prior to the wedding. Her name was Tammy and she was amazing. She was the only person, out of all of my vendors, to tell me not to worry because they have everything covered. Anna was the other photographer I chose. I created my own photography timeline for the day of (which I recommend to everyone). They stuck to it as much as they could with the flowers being late. They didn't take all the pictures on my checklist but for the most part, they did a great job. I would recommend Tammy and Anna to others. I would also urge everyone to have at least two photographers.
---