Home

The Ring Boxes - The Perfect Gift for the Bride-to-be!
Details
Bridesmaid Gifts, Flower Girl Gifts, Gift + Favor Assembly, Gifts for the Bride, Gifts for the Groom, Parent Gifts, Personalization, Ring Bearer Gifts, Wedding Favors, Gifts + Favors
Contact Info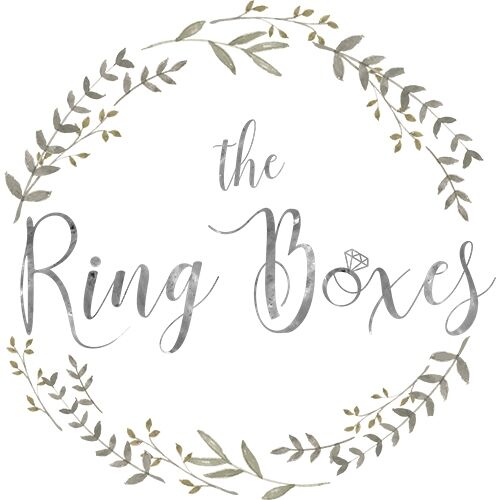 Reviewed on

1/17/2018
Missy T
The box makes me so happy when it arrives! They really do know how to make you fee like a special bride. I can't wait to keep getting this box of awesomeness every month!! 5 stars!!
---
Reviewed on

1/15/2018
Brittany R
This box put the biggest smile on my face! After having a bad day and coming home to MY BOX ... it just made me smile! I loved all the goodies inside! The necklace is beautiful, the shirt is so comfy and too adorable, the socks were suuuuper cute where it says "the bride" on the... Read More bottom and my notepade for brides ... well let's just say this box fit me exactly! I will definitely and always recommend this company! This was my first box too. The wrapping was done so nicely and every little detail made it PERRRRFECT! Thank u so much! Keep putting smiles on brides faces like you did with mine!
---
Reviewed on

12/19/2017
Jenna D
This company will continue to bill you and send you boxes far past your subscription. I signed up for a 6 month subscription and they continued to bill and charge me and when I contacted them they made me responsible for paying to return a box I did not want in the first place... Read More and did not refund the shipments that surpassed my agreed upon 6 month subscription. Not worth the headache!
---
Reviewed on

12/15/2017
Christopher S
My fiancé ordered one box from this company and did not choose a subscriptions. She found everything in the box a waste of money as it was and then low and behold they charged us nearly 50$ for another box. After trying to email them and not getting a response I searched and... Read More searched and finally phone a number that seemed like someone's cell phone that went directly to a voicemail. Not only is the junk in this box not worth it, good luck trying to get out of subscription you never wanted. I'd advise staying far away from this company.
---
Reviewed on

12/06/2017
Maura H
I LOVED getting my Ring Box every month. I had so many useful items and ended up using quite a few in my wedding ceremony/reception. The rest of the items were great to have and/or wear. I would recommend this to any bride!
---
Reviewed on

11/17/2017
Danelle S
Slightly disappointed in this box. I love subscription boxes but with one seemed like a waste. I only received 1 boxes before I cancelled my subscription. The pictures of the boxes (like the one on this page) made it seem like there would be a lot more items in the boxes. The... Read More items I did receive where not great quality and extremely over valued. I received a plastic travel tumbler (think cheap souvenir cup material) that is valued at $22. I could buy a nice ceramic tumbler for less than that. I also received a cheap plastic Christmas bulb. I really wanted this to be better. I did receive a very nice wifey beanie and bath salts I will enjoy but certain does not make it worth the $40 price tag.
---
Reviewed on

10/16/2017
Nicole S
Love this subscription box! I look forward to it each month. Each box comes with some super cute goodies which range from yummy date-night recipes to novelty tanks to jewelry, and everything in between.
---
Reviewed on

10/14/2017
Amy V
I'm gonna maybe go against the grain here & day I wasn't that impressed with my Ring Box, which of course is sad! I only ordered a single box (October 2017) and everything inside it is EXTREMELY low quality. I'm talking $1-$5 items. Definitely not worth the money. However, I... Read More will say the presentation & packing is on point! Super cute.
---
Reviewed on

9/11/2017
Harleyann K
This is the perfect monthly box. It brings a smile to my face every month. I am having a long engagement, so this keeps me feeling like a bride. It is such a sweet part of the engagement period. They have different items every month. There are some things that I almost bought... Read More elsewhere but then I was so happy I didn't because it came in my box! This will bring you helpful and adorable things that you never knew you needed for your wedding. Highly recommend either as a present for a bride to be or just to treat yo self!!
---
Reviewed on

9/08/2017
TJ R
Not worth the money. My friend ordered me a set of 3 boxes, and not only did the first box contain next to nothing, but the second box contained a broken "Mr." and "Mrs." mug set. I contacted the owner about a replacement, and she informed me they were low on inventory, but that... Read More a replacement would be set. It has been over a month, and I have yet to receive a replacement. All in all, the items within the boxes are NOWHERE near the amount of money you pay to get them shipped. Would not recommend at all.
---
Reviewed on

7/24/2017
Angela H
This is such an amazing inclusive company! As a woman planning a gay wedding, finding things that aren't focused on Mr. & Mrs. is very difficult. The fact that this company gives you the option to choose Mrs. & Mrs., truly brought me to tears. Thank you for including all... Read More brides, and having such great products as well! I will be using you for my own engagement, and recommending you to EVERY bride I come across!!!
---
Reviewed on

5/22/2017
Amanda B
Obsessed with this box! If you're a stressed out bride like myself and need help with ideas for your bridesmaids, flower girls, or anything wedding, The Ring Boxes are a perfect monthly helper! My favorite is the different recipe cards that come with it! This wifey loves to cook... Read More and try new foods for her soon to be hubby!
---
Reviewed on

4/12/2017
Chrissy A
I've received 2 boxes so far and I'm hooked!
---
Reviewed on

3/08/2017
Brittany F
This is the best idea ever for a bride to be!! I loved the amazing surprises before my wedding and would recommended the ring boxes to any future bride!!! :)
---