Home

The Silhouette Studio Photography
About this Vendor
Everyone has a love story. Who will tell yours?
The Silhouette Studio Photography takes a very photojournalistic approach when capturing your special day. From a wedding, to a candid engagement session we step back and just record what you do best. Live. Breathe. Love. After all, it is a love story.
Details
Engagement, Trash The Dress
Online Proofing, Second Shooter Available
Contact Info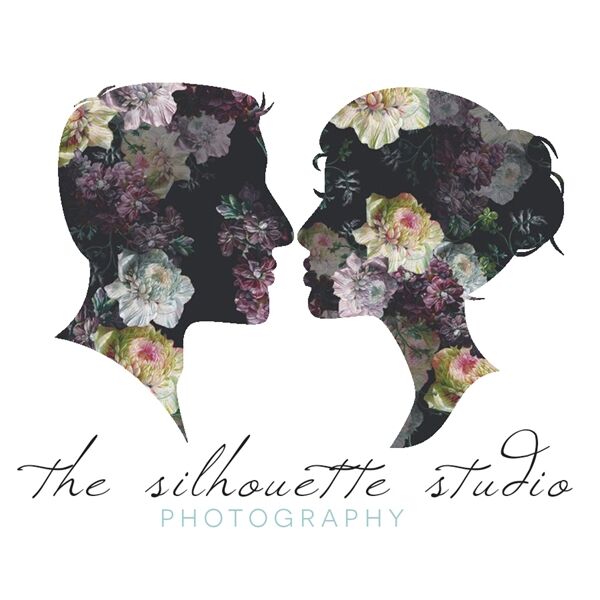 Serving Texas & Worldwide, TX
Serving Texas & Worldwide
BEYOND happy with the silhouette studio!
Reviewed on

1/08/2015
Lindsay M
i have no idea where to begin! we're so happy with our choice of photographer and are so grateful with the images of our wedding day! my now husband and i were living in texas and planning a wedding in pennsylvania. after searching the knot and yelp for countless reviews, i found the silhouette studio and FELL IN LOVE with sarah's photos. i was not a fan of the 'cookie cutter, forced posed' photos and her photos were far from that. they were so natural and the way her camera caught the light....stunning! we first hired the silhouette studio to shoot our engagement photo session and loved the way they turned out. so we flew her out to pennsylvania to shoot our wedding!! Sarah was so easy to work with, when we emailed her -which was a few times :) - we'd hear back soon after. i was very pleased with her professionalism, creativity, the quality of her work and she was ***AFFORDABLE! she flew in and shot our wedding with energy, excitement, oh and with a baby bump, what a rockstar!!!! i would *highly, *highly recommend the silhouette studio. i would also give the silhouette studio 10 stars if the knot would let me :)
---
Cherished Memories!
Reviewed on

8/24/2012
Gina W
Sarah...Thank you so much for taking the pictures of my niece's wedding. Viewing your photos is such a pleasure! You are so amazing at capturing the most intimate features and capitalizing on the specific beauty of each individual. Your shots made our venue seem as magical as we all felt that day! We really appreciate how quickly you got our photos to us and what a great bargain we got for such a pleasurable experience. The Silhouette Studio is the only photographer for this family!
---
Wedding Photographer - May 31, 2014
Reviewed on

10/06/2014
Jessica H
Sarah was great to work with! We met her in October 2013 as she also took our engagement photos and since then, she worked with me to organize our wedding website and plan the photo schedule for our wedding day, which was on May 31,2014. Sarah was very organized and always very responsive to my emails. I was very satisfied with the quality of the prints and the photo book that I received as part of my package. I also like that she provides high definition photos. We have received so many compliments and I'm very happy that we used Sarah as our wedding photographer. I highly recommend Sarah!
---
The Silhouette Studio
Reviewed on

9/25/2014
Emily R
Sarah was absolutely amazing! She is professional, fun, friendly, and a wonderful photographer. I highly recommend her to anyone who wants beautiful photos! We are so happy with our wedding pictures! Throughout our wedding day, she made the process of posing for pictures fun and easy. After the wedding, we barely had to wait for our pictures to arrive! She was done in no time! I could not be happier with this experience and I hope many more people choose Sarah to do their photography! Thank you so much, Sarah!
---
Uniquely Amazing Photographer
Reviewed on

9/23/2014
Sarah is an amazing, talented and incredibly unique photographer. Our wedding is truly a story to be told, and Sarah captured our special day with calmness and grace even though she was very pregnant...Her eye for detail is impeccable. I can not thank her enough. You can feel her passion throughout the day...she never loses focus on you or your special day. Sarah you are a gift from God and you captured each and every moment and made us the most beautiful memories that will be cherished for all our lives. Thank you again with all my heart. I would recommend Silhouette Studio to everyone who can get her...She is truly unbelievable and incredibly fantastic...
---
Absolutely Perfect.
Reviewed on

9/23/2014
Erin W
Sarah Williams is absolutely amazing! Each and every picture was more stunning than the last. We used her for our engagements, bridal portraits and wedding, and I cannot say enough great things about her. She has a true eye for photography, making each and every picture look like it should be in a magazine. To me, this was the most important aspect of our big day, and Sarah went above and beyond to make it absolutely perfect. Sarah is truly a beautiful, talented, amazing person inside and out, and her work is a true representation of that. You will NOT be disappointed! Looking forward to having many more sessions with her as our family grows!
---
Sarah's photography is STUNNING.
Reviewed on

9/08/2014
Sarah's photography is STUNNING. Sarah captured our wedding day, moment by moment, in such a unique, creative, beautiful way. Sarah has an incredible eye for color, design, detail, and love. Pairing her artistic expertise with her overflowing passion for photography, Sarah treats capturing your wedding with the same devotion and care as if she were documenting her own wedding. Sarah photographed my wedding for over ten hours, and she never lost her energy, passion, and precision. In addition, Sarah made us feel extremely comfortable in front of the camera. Neither my husband nor I love the spotlight, but Sarah made our engagement shoot and wedding day photographs so easy, stress-free, efficient, and fun! In addition, we had the gorgeous wedding photos days after our wedding. I was able to relive my wedding through hundreds of warm, stunning images that brought back the exhilaration of the day. Sarah not only captured all the moments I had asked for, but also her work surpassed my every hope and expectation. From our first meeting in the 100 degree weather for our engagement photographs to having Sarah design our gorgeous wedding albums, the entire process with Sarah has been a privilege and a joy! Sarah is the most talented, creative, and caring photographer I could have ever imaged for my wedding. My family and I will cherish each beautiful memory Sarah has given us with for the rest of our lives.
---
Bridal Portraits - Loved them!
Reviewed on

7/18/2014
Kelli M
Sarah was really great to work with! So sweet and the photos turned out amazing! She really knew great spots for photos and flattering poses. I would most definitely recommend Silhouette Studio for your wedding.
---
Perfect!!
Reviewed on

7/09/2014
Andi B
Sarah is amazing! Her work is absolutely STUNNING. I do not like having my picture taken, but Sarah made it so easy and comfortable. I was also amazed at how fast and efficient she was. She had our wedding party and family pictures done in a matter of minutes so that everyone could get right to the reception. She even had pictures ready for us by the time we got back from our honeymoon...what incredible service! I couldn't imagine having anyone else capture our special day. We had the best experience with The Silhouette Studio, and I can not say enough good things about Sarah. I would recommend her to anyone. Seriously, book her for your wedding!
---
It's the little things.
Reviewed on

7/08/2014
Kaitlyn K
Where do I even begin. Upon my first conversation with Sarah I could immediately feel her love of all things wedding, babies, and photography. When my husband and I went to our engagement session in March she immediately made us feel comfortable! This was huge because my husband is not a big picture guy and he had not been looking forward to it. We met her adorable family and fell in love with their kindness and warmth. Leading up to our wedding day I was nervous about Sarah's co-photographer taking our pictures instead. However when Natalie arrived and began to capture our big day she was so excited, which in turn made me excited! She really helped us enjoy our day and feel confident that she was capturing all our special memories that day. When we got our pictures back, in record time I might add, I was in love. Natalie had captured all the little moments I hoped she would. She captured our nieces in a priceless moment coming down the aisle, as well as several with us. In the end she managed to put all the little things on film, all the small moments that made our day special. The most memorable one for me is one of my Dad when he saw me for the first time that day. Those are memories of a life time. So with that thank you to The Silhouette Studio and Natalie for capturing our perfect day.
---
Best Photographer EVER.
Reviewed on

1/25/2014
Allyson P
Sarah was truly amazing. Not only is her work phenomenal but she is always available and willing to do whatever is needed for your special day. I couldn't be happier with the way my pictures turned out for my bridals AND my wedding! I also had a blast with her during every session! She went above and beyond what I paid her to do.. Please hire her as your photographer. You will NOT be disappointed. I love Sarah!!!!
---
Best Photographer you could every ask for!
Reviewed on

11/04/2013
Julie H
Sarah, The silhouette studio, is truly the best photographer that any one could ask for. She absolutely has a passion for photography, and it shows through her photos. Every one that I have talked to since my wedding goes on and on about how gorgeous my photos are. Not only is she great at taking photos, but she spends hours editing them to make you look flawless. She is a perfectionist and will not settle on anything less. Sarah is the most beautiful and kind person that I have ever met inside and out. A lot of people in the wedding business can be stiff and hard to deal with, but not Sarah. She is always as sweet as can be. I loved that anytime I emailed her, she would get back to me within a few minutes. She is very personal and really takes the time to get to know you. I would recommend her to every person that gets married. Also she gives you a CD with all of your photos with full printing rights. It was the BEST decision I made throughout the whole wedding.
---
Amazing Experience
Reviewed on

8/22/2013
Laura E
We met with a few photographers at the beginning of our journey. Some were nice and some not so much. But when we met Sarah, it was an instant click that she was the one. She would be the special person that would capture our most special day. We never thought twice about our decision and we were right. Sarah is very professional, but at the same time very friendly and involved in many aspects of your life. We had a great day months back doing an engagement session with her. It was fun, silly, and most importantly the photos came out amazing. It was a huge relief to know that we had chosen correctly when choosing her. Her work was outstanding. She is very organized and we had a plan for the wedding day. Everything went as planned and the day was amazing. She captured every second of it and was with us all morning, day and evening long. The quality of her work is amazing and speaks for itself. We plan on having her capture other life events of ours as they come along. We not only got a great photographer in her, but a great friend.
---
Simply Beautiful
Reviewed on

8/21/2013
Cindy L
I like many brides did a ton of research when it came to engagement and wedding photography. When I came across Silhouette Studio Photography on The Knot I completely fell in love with the photography. I met Sarah a couple weeks after I contacted her and we instantly clicked and she knew exactly what I was looking for. When I received my engagement photos I was in completely awed by how beautiful they all looked. Months later on my wedding day I had no doubts that all my photos would be amazing! All though my time as a bride is now done I will forever cherish all the beautiful photos I have and recommend Sarah to everyone!!
---
Amazingly simple and just perfect!!
Reviewed on

8/21/2013
Jennifer H
Sarah definitely assures her bride gets what she wants and is willing to go above and beyond! Not just with weddings, but for any session! Your images are the highest quality and are delivered to you in a timely manner and in the cutest packages! Whether she's in Vegas the party city, downtown Houston or locally in East Texas....her photos showcase the client perfectly!
---
Silhouette-mazing!
Reviewed on

8/21/2013
I had the pleasure of meeting Sarah through mutual friends a few years ago and quickly was in awe of her artistic abilities. I have watched her grow as a photographer and was lucky enough to have her as my photographer recently for an early XMas card shoot. She is amazing and I cannot wait for her to shoot my wedding!!!
---
A true blessing!
Reviewed on

8/21/2013
Levi R
Sarah was beyond amazing and tentative during our day. Her artistic eye captured our wedding in a way that is totally timeless. Not only did she go above and beyond during the wedding day, she managed to actually making the entire wedding planning process seamless. She is a true professional and she will definitely make sure your day is remembered!
---
Can Not Rave Enough!
Reviewed on

8/14/2013
Sarah with The Silhouette Studio was one of the very best vendor choices I made in our wedding process. Sarah was everything you want in a photographer! Her work is flawless. She stands true to her motto. She captures vintage romance in a modern way. She completely captures the moments you'll want to hold on to forever, beautifully. Her demeanor on your wedding day is helpful, calm, and fun. She makes sure you get exactly what you want and is SO great at communicating with you. No matter how many times you email her. Also, being the impatient bride I was, it was AWESOME how fast she got our pictures back to us. It was like christmas came early! I was pretty nervous about engagement pictures thinking it would be weird or awkward but Sarah helped make it SO fun and natural. She captured every moment of our journey with beauty. We absolutely loved our experience with The Silhouette Studio and have recommended her to many of our closest friends and family. We are so super thankful to have used Sarah!
---
IN LOVE with my photos!
Reviewed on

7/12/2013
Cara H
I cannot even begin to explain how wonderful it was to have Sarah Williams and The Silhouette Studio | Sarah Bouchard capture our wedding moments. Before, I was relieved to be in great hands, now I'm blessed to be surrounded by tangible, beautiful memories. From the very start of our wedding planning, Sarah's photos stood out to us. Each photographer has a signature style and I knew Sarah's romantic, light, and beautiful style matched who we are. Even better, she was so easy to work with! She went above and beyond to work with my budget and created a custom package for what we needed. Double bonus, she was able to accommodate our completely crazy, last minute schedules! I first met Sarah at my bridal shoot about a week before the wedding. Sarah, my mom, and I had a blast! I knew from that day, I would be completely stress-free on our wedding day because she's one of those rare people that just "get" other people. And she nailed this shoot, obviously. I know the wedding is about "us," but I'm a little selfishly obsessed with my bridals :) For the wedding, Sarah's everything you could ever ask for - and more. She's fun and relaxed. (You'll definitely need this, it's stressful enough just trying to get everything together (including yourself) to walk down the aisle. The last thing you'll need is a pesky photog pushing you around and freaking you out constantly taking pictures. You'll need time to breathe.) She's also ON IT! She got pictures that I wanted without telling her. She was there for every moment (and very unobtrusively, too!), even if we weren't. It's wonderful to be able to see all the parts of your ceremony and reception that happened since it is impossible for you to see everything, even though you will try. BOTTOM LINE - Book Sarah and The Silhouette Studio to capture your most precious memories. I love mine!
---
Amazing!
Reviewed on

6/18/2013
Dana P
Sarah does an amazing job and has such an eye for detail. She captures the array of emotions that take place over the day. She was sure to get all the special shots we had spoken about and had a ton of wonderful ideas. She is so wonderful to work with and I am so happy we had her to capture our big day!! I couldn't be happier!
---
Love her!
Reviewed on

6/10/2013
Emily H
Sarah was so professional and has every base covered from A to Z. It was such a simple, fast process working with her with contracts and payment. She photographed us from the engagement to bridals to the wedding day, and the photos are absolutely amazing and such high-quality. Everyone who has seen them is just absolutely blown away. She got every single moment captured at the wedding and when our planned exit went bust, she even conjured up another, even more amazing one so that we had our 'exit' into the reception. That meant so much to us! I have recommended her over and over to everyone I know getting married. I just can't tell you how awesome this photographer is, you will be beyond satisfied with her work.
---
It's well worth it...
Reviewed on

4/19/2013
carmela d
We got married in Las Vegas and we had lots of other photographers to choose from but we fell in love with Silhouette Studio Photography, not just because the price was reasonable but because her picture was exceptionally beautiful, the style and artistry she puts into her work was just breathtaking. Choosing her was well worth it... Sarah was just simply amazing, she was very professional and we felt comfortable around her right away. She also took time and work with children very well, specially getting them lined up for family pictures, which all came out PERFECT. And if we had to do it all over again we'd still choose her. Thank you Sarah of Silhouette Studio Photography for our stunning engagement and wedding pictures, a well worth investment that we will cherish forever.
---
Silhouette Studio
Reviewed on

9/03/2012
Monika R
Sarah was beyond awesome! I found her work online, immediately fell in love with her style and knew I had to have her photograph our wedding! I was a little worried because our ceremony and reception site are still in the process of building but Sarah was able to work with that and the pictures turned out amazing! We received so many compliments! She is flexible, patient, creative, and very personable. I highly recommend her to everyone!! Thank you so much for all your work!!
---
Sarah is AMAZING!
Reviewed on

8/29/2012
Kelly P
Sarah was the best thing that happened to our wedding! We began with an amazing engagement session with our two dogs. Sarah was so patient and sweet with my non-cooperative pups! As a couple, we instantly felt so comfortable with Sarah making all the difference in our shoot. She had so many great ideas and poses, it all went so smoothly. She captured the most amazing pictures and moments that I was so excited to share with family and friends. I can't wait to display the photos throughout our home! I really love the engagement photos because we are in our everyday clothes, laughing and happy together. They don't look posed or forced. Just happy and relaxed with our little "family". On our wedding day, Sarah again was the ideal photographer! She came early to shoot my friends and I getting ready and to catch special moments before the I Do's. Unfortunately it rained throughout our wedding day, but that didn't slow Sarah down a bit! She didn't miss a beat and was willing to get drenched in order to capture our special moments. I can't express enough how sweet, professional and amazing Sarah is. We are so happy with our wedding photos! Sarah is truly talented!! They are above and beyond my expectations. Her photos beautifully tell the story of the entire day! There are so many little special moments that Sarah captured that I will cherish forever. It is so important to have someone you trust and will go the extra mile when it comes to your wedding photography. Sarah kept everyone calm, happy, and on time throughout the wedding. She kept a smile on her face throughout the day and instantly allows everyone to feel comfortable during photos. I'm so happy we were blessed enough to get Sarah from the Silhouette Studio to come to Michigan to shoot our wedding week!! Thanks again!! - Kelly & Chris
---
BEYOND AMAZING!
Reviewed on

8/21/2012
Amie M
I am not sure if I would have made it through this day without Sarah! She handled everything with such calmness and a smile. Whether it was getting my family in order for pics to capturing the fun atmosphere of the reception she portrayed every moment perfectly. These pictures will forever be cherished. Her creativity is endless. She truly puts her heart and soul into what she does. She goes above and beyond her role. I could not have found a more perfect photographer.
---
Meet The Owner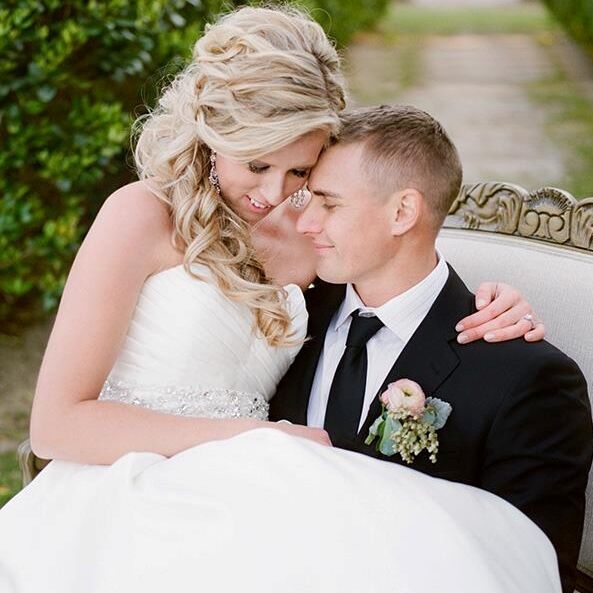 Sarah Williams
Born and raised in Michigan but my heart belongs somewhere between Las Vegas & East Texas. My husband is my other half - the yin to my yang. Stealer of kisses and supplier of late night snuggles, he completes me in a way that is unexplainable. Our son and daughter are the center of my world and to be frank, they totally rock. I am hard wood floors, jeans and bare feet and my husband's T-shirts in bed. I am seconds on dessert, excessive amounts of throw pillows and a cup of hot tea in the morning. I live for rainy days, weekends away and evenings at home. My name is Sarah and I document love.
Send Message