Home

The Traveling Photo Booth
About this Vendor
Creating Memories Worth a Gazillion Words!
Our attractive and reliable photo booths and photo stands fit large and small groups, are packed with unique features (Animated GIFs, Social Media Integration and more), and create the highest quality memories imaginable! You, your family, and future kids (gulp) will love these photos forever!
Details
Online Proofing, Digital Files, Photo, On-Site Printing, Photo Props, Video Booths, Photo Booths, Social Media Sharing, Photo + Video
Contact Info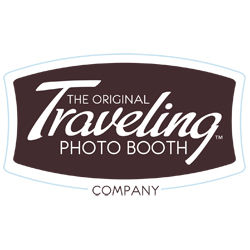 PO Box 211464, Denver, CO
Our Denver photo booth rental office is locally owned and operated and has been trusted by thousands of clients to capture millions of smiles & counting® in Denver, Boulder, Greater CO and beyond!
Worth the Splurge
Reviewed on

1/20/2014
Rebecca J
Professional. The company was easy to communicate with and they have a full time attendant that comes very nicely dressed with the booth. Fun. All of my guests had a blast with the booth. I loved being able to hop in there with different people and ham it up. It was great to have props, because it made people comfortable to go in and have fun. Great Keepsake. My favorite part is that I had an album/guestbook to walk away with at the end of the night. Everyone's picture was in there along with their sweet wishes. The best part? It is included in the base price!
---
BEST THING EVER!
Reviewed on

10/10/2013
L V
Having The Traveling Photo Booth was one of the best decisions we made for our wedding! I spoke with just about every company and am so happy I went with Joe at The Traveling Photo Booth. They were so much fun, so professional, and the product was perfect!
---
loved our photo booth
Reviewed on

10/08/2013
Jamie R
Everyone loved our photobooth and we have enjoyed our guest book! Unique and fun booth with lots of add-ons to choose from
---
We love our photo book!!
Reviewed on

3/12/2015
The Traveling Photo Booth was the BEST thing we did for our wedding. The guests loved it and our photo book at the end of the night was AMAZING. We have photos of grandparents, great aunts and uncles, parents and best friends. It's a really beautiful album and the guests had so much fun. We worked with Joe, and he was so flexible, generous and kind. Our guests loved it, we loved it and the pictures were flawless. Your wedding day goes by so fast that the photo booth pics are a great reminder of everyone who was there to celebrate with you. You will have the pictures for the rest of your life, it's 100% worth the investment.
---
Worth it!
Reviewed on

12/04/2014
Janis M
This was a huge hit at our wedding. We debated for a while if we were going to do a photobooth, I have always loved them, but we were not sure if it fit in our budget…. It really didn't but I am so glade we spent the extra money on it! We shopped around a lot and compaired the different types that you could get, what really made us feel like the Traveling Photobooth was the right one for us was a few things: 1. It is an actual photobooth, this is so wonderful because it allows the guests to be closed off while in the photobooth allowing them to be feel free to be goofy without anyone watching them. 2. When I contacted the Traveling photobooth to decide if I wanted to use them or a cheaper photobooth rental they were very friendly and they answered all of the questions I had quickly. They even were able to wave a few fees to help make it more affordable for my budget. 3.The photobooth attendant was so nice and enjoyed being at the wedding and chatting with our guests, helping them understand how it worked He made our guest book look so great. And he even turned the machine back on at the end of the night for the parents of the bride and groom to take a few photos. The photobooth was so much for everyone, one of the best parts was looking at the guest book the next day and seeing all the wonderful photos everyone took and the funny notes they wrote to us. I wish that I were able to spend more time taking photos with our guests…. Time sure does fly!
---
Most fabulous, fun and vintage touch!
Reviewed on

9/24/2013
Anne M
Joe at the Traveling Photo Booth is so incredibly great to work with, professional, helpful and prompt in communication! The booth itself is unlike any other out on the market. The pictures are gorgeous and have the absolute vintage charm! Worth every penny the guests absolutely LOVED it!!!
---
Great Memories
Reviewed on

9/17/2013
Cassie J
This was one of my very favorite parts of the wedding, there was always a line, people couldn't get enough and the memories that are now in the guest book are priceless!
---
Photo Booth Review
Reviewed on

7/29/2013
Lisa V
The Traveling Photo Booth were easy to work with. I loved the fact that it was easy to have more than 2 people in the photo booth pictures. It was also easy for all guests to be satisfied with taking a picture home and getting a copy of it online. I highly recommend using them. They are professional and friendly, and easy to use. Everybody at my wedding loved them.
---
HUGE HIT with the guests
Reviewed on

7/19/2013
Jamie W
There was usually a line for guests to enjoy time in the photo booth. Even as the bride, I only got like five sets of pictures ;) We had a great time and five stars all around. I love how they came with frames, all of the goodies for inside the booth, and a lovely guest book for people to put their photos.
---
Outstanding!
Reviewed on

7/11/2013
Breann B
Probably the biggest hit at out wedding! A must-have! Great job Joe A. and crew!
---
Wedding
Reviewed on

3/21/2013
Elsa P
We looked a lot of different photo booths and decided on this one. I liked the fact that my guest were able to have a copy and that we were able to keep a copy in our photo book. The people that I delt with were totally cool and laid back, I liked that. Also, Joe was willing to work with us on a few request, and I just thought the overall exchange was positive and stress free. Would use them again.
---
WES
Reviewed on

1/06/2013
Whitney S
SO MUCH FUN! The traveling photobooth was such a hit! Our guests really enjoyed it, and we love looking at our guest book! We included the prop kit, and it was hilarious when all the props (big glasses, funny hats, boas) made it onto the dance floor. We worked with Joe, and he was very responsive, and did all the work contacting our venue to set up the booth. Our photoboother Matt was so fun and really got our guests excited about taking pictures. The booth itself fits alot of people and is easy to use!
---
The best party ever!
Reviewed on

12/27/2012
Heather D
This was the hit of our party! My only regret is that my husband and I didn't have enough time to use it more. Joe and his team are all so friendly, welcoming, and professional. I spent a long time researching and trying out photo booths foe our wedding and The Traveling Photo Booth can't be beat. Photo quality is amazing. Its big enough so that two large adults can sit down and the curtain allows more to squeeze in as well. The images and photos you get from this REAL photo booth don't even hold a candle to the curtain and crummy camera setups of the competition. These guys went out of their way to make my wedding special and I have a guestbook, among other extras, that I will look at again and again and it will always make me giggle and think about the great time everyone had.
---
Hit of the Party
Reviewed on

10/01/2012
Shelly C
I'm so glad we decided to have a photo booth - it was the hit of the party!! These people do a great job and I was so happy with their service!! Highly recommend them!
---
Couldn't be happier!
Reviewed on

8/15/2012
Staci-Lyn H
This was easily one of the best decisions we made on our wedding day! Joe was amazing to work with from the beginning. He was incredibly helpful, honest and professional. The photo booth was an absolutely HUGE hit with our guests! We received so many compliments on how much fun it was. Unlike other "photo booth" companies, this one is an actual booth and not just a curtain in the background that people stand in front of. The quality of the pictures is also very good. We chose to incorporate the photos into a guest book with the help of the attendant who was there. You can't go wrong with the Traveling Photo Booth...their service and quality is top notch. They were one of my favorite vendors and I would highly recommend!!!
---
Best addition to the reception!!
Reviewed on

8/01/2012
Ashley B
The Traveling Photo Booth was a huge hit with our guests! I cannot recommend it highly enough. We had wavered on whether to add it at first, but it turned out to be one of our best decisions for the reception! Our photobook guestbook is a priceless souvenir for us to remember the evening. I love seeing all of our guests having a great time and we will always cherish their handwritten notes to us. Joe was incredibly helpful and responsive all the way up to the wedding. He was excellent in execution and enthusiastic, really making it fun for our guests. He was one of our best vendors since he needed little direction to get started. The fact that people came back to the booth multiple times is testimony to Joe's good work, and the guests' enjoyment!
---
We love Joe!
Reviewed on

7/30/2012
Kady Sides S
We loved Joe with The Traveling Photo Booth! He was helpful and fun and made the experience great. It was definitely the highlight of the night- our guests talked about it long after the wedding and we got a great guest book to look back and remember the fun night!
---
Photo Booth
Reviewed on

6/29/2012
Mary T
Photo booth was a hit. Everyone loved and enjoyed the photo booth. Totally worth the money and memories.
---
Loved the Traveling Photo Booth!
Reviewed on

1/05/2012
Kirsten S
The Traveling Photo Booth provided a great photo booth for our wedding! The booth is an actual old time photo booth, so it had an antique sort of feel to it - which is why we chose this photo booth company. Joe was our rep, and was so great to work with. He did a great job making sure we got what we wanted and needed, even after the wedding when he sent us our thank you postcards and updated the return address to our new one without our even asking (we forgot)! He made it easy for our guests to use the booth, and put together the guest book as people were taking pictures - every time someone took a roll of shots, one strip would go to them and another would print just for our guest book. Our guest book of photo booth pictures was the first thing anyone that wasn't at our wedding saw because we got it that day. So easy, and so fun - and people can write in it, just like any other guest book. It was fun to see how much fun people were having via the photo booth...you could see evidence of this in the guest book as the night went on. :) I highly recommend the Traveling Photo Booth!! So much fun. People of all ages loved it! The pics of my grandparents are some of my favs - you can tell they didn't really know what to do. :)
---
A huge hit! A must-do at any wedding!
Reviewed on

10/12/2011
Amber M
I hired the Traveling Photo Booth from Denver for my wedding this month. My now-husband was skeptical when he heard I did this because he is sort of a photo-snob and was worried that the booth would be too cheesy. He was concerned the photo quality would be poor and that guests wouldn't use it. After the wedding, he was absolutely impressed and even thanked me for using my gut and hiring this photo booth. He noted that the photo quality is outstanding. The camera they use is very good (and expensive!). All of my guests had so much fun using it and there was a long line to get into the booth that night! We did the photo guestbook and one of my favorite things is seeing the pictures and captions people put in the book. Seeing the guests' funny poses and reading their comments is priceless. Some guests did special photo poses that we knew were secret jokes just meant for us to see. That was so neat! I know I will always go back and read my wedding guest book now. Joe was absolutely professional and he kept in close contact with me. Even my wedding coordinator at the reception venue commented on how organized Joe was and he had already called her to tell her when he was coming to set up on the wedding day. Katie was our attendant on the wedding day all of my guests said she was so great. She gave them ideas on fun poses and she got in the booth with some of the singles. It really enhanced the mood of the event. Recommend putting the booth next to the open bar and you can't go wrong. Two very happy thumbs up!!
---
TTPB was one of the best decisions we made for our
Reviewed on

9/26/2011
Laney R
Joe was really, really great! I bugged him with sooo many questions and emails and he took it like a pro - always patient, very informative, kind, and funny. AJ, our booth attendant, was fantastic! He kept things moving, made it so much fun, and was a great addition to the party. The booth itself was just awesome! How can an inanimate piece of equipment be such a uniter of people? We had guests who didn't know each other - from different walks of life, of different ages and distinctly different philosophies. The photo booth was the great equalizer, bringing everyone down to their goofy, fun-having, true selves. Oh, and the guestbook will be cherished forever. It's one of our favorite wedding "gifts." I would suggest a photo booth to ANYONE for ANY OCCASION. It has a way of bringing people together, and it's just plain fun. Every penny spent was worth it!!!
---
Amazing!!!
Reviewed on

6/27/2011
Sara N
Wow! This was one of the best decisions I made when planning my wedding. My guests had a blast and now I have some totally fun photos of my friends and family to help celebrate the best day of my life! Joe was amazing, so friendly, and really helped my guests have a great time! The Traveling Photo Booth rocks!!!!
---
Pick THIS booth. seriously.
Reviewed on

6/23/2011
Emily S
1) Joe is awesome. He is professional, on-time, and a fun guy. 2) The photos that this booth prints are MUCH MUCH higher quality than the other booths out there. I didn't believe it until I compared this company to 7 other photobooths (yes, I'm that kind of bride). 3) I love my guest book that friends and family signed, it was a great part of the reception and the pictures of my closest friends and family came out hilariously - if you have a little extra money, splurge on the props! they are so silly and everyone enjoyed them! What are you waiting for? Book this booth and have as great of an experience with this company as I did :)
---
We Love TPB! Go Joe!
Reviewed on

6/23/2011
Heidi N
This was such a great addition to the wedding. We had Joe do the guest book and it's so much better than having a list of people's names. We looked through it before we even left the wedding and I was so excited to see all the photos of guests right away. What a blast and a class act. Sign up for it. You won't regret.
---
BlissfulBrideEJH
Reviewed on

6/23/2011
ellie J
Aside from deciding to marry each other, The Traveling Photo Booth was the absolute BEST decision we made on our wedding day. The photo album we received at the end of the night was absolutely priceless! I went to school for photography and I have always loved photo booth photo strips. I did my research on photo booth rental options before hiring TTPB and I was so happy when I found TTPB online. A lot of the "photo booth" rental companies I found online weren't actually photo booths at all. They were digital cameras set on tripods aimed at a curtained area. I was really excited by TTPB! The booth is an actual booth, the final product is stunning and their marketing and branding really impressed me. Joe was great to work with and I was really glad that he manned the booth at our event. I would recommend them to anyone for any event, especially a wedding. I am more than pleased with my decision to have them at our wedding!!
---
Meet The Owner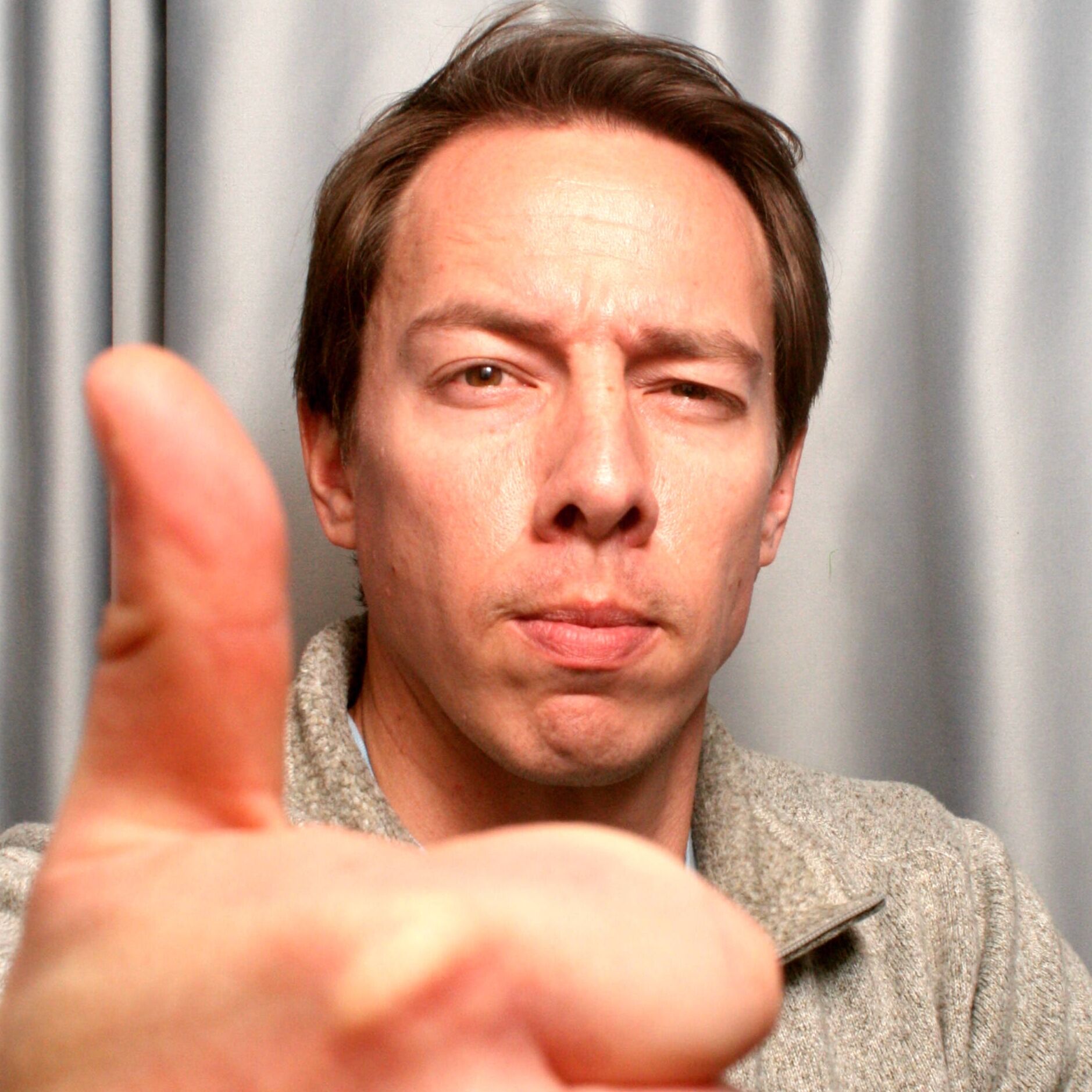 Joe Abramowski
Self proclaimed "Greatest Boother® on the Planet"! :)
Send Message