Home

The Wedding Collective - Local Videographers
Details
Artistic, Classic, Documentary, Dramatic, Lifestyle, Modern, Vintage
Getting Engaged, Rehearsals + Parties, Wedding
Destination Weddings, Digital Files, Second Shooter Available, Social Media Sharing, Highlight Video, Video, Photo + Video

Contact Info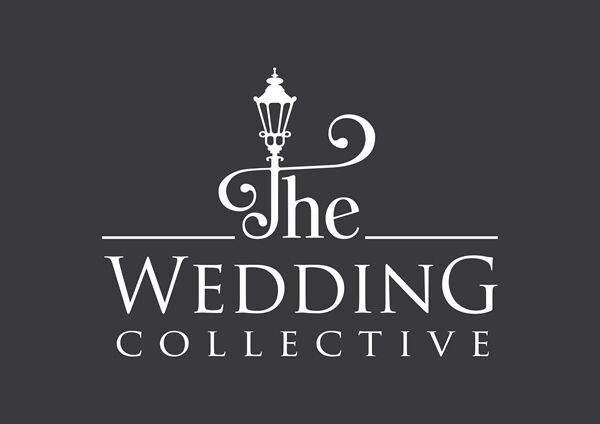 Reviewed on

7/20/2017
Anna S
I loved using the wedding collective to book all of my vendors we booked: video, photo, DJ, day of coordinator, violinist, instagram print station (similar to photobooth), and hair and makeup. It was great that they knew each other and had worked with each other before. It was... Read More one easy payment to one place. I did all my communication prior to the event through Josh from the wedding collective. He was great and let me change many things multiple times to get the best deal and the best package for my needs. All the vendors were local small business owners which I appreciated and I was happily surprised with how professional and skilled they were (I some how had the perception that they would not have tons of experience or be well known but I was totally wrong). Using this company to find the right vendors for my needs was absolutely indispensable as a law student with little time to focus obsessively with meeting and communicating with possible people to work with. The wedding collective got me the best deal with the best people! Side note on our videographer: Erik was the best!!!!!!!!!!!!!! he captured exactly what I asked and was not intrusive while still capturing literally everything!
---
Reviewed on

5/08/2017
Anna C
We used Blake and Michael with The Wedding Collective for our wedding videography services. They went ABOVE and BEYOND our expectations. From showing up early at the salon to get shots of us getting ready (I totally did not expect them to come as we were at a different site!),... Read More to staying well into our dance - they went the extra mile. Throughout the entire day, they remained extremely professional and worked well with our photographer. They discreetly blended into the background, but got the most amazing shots. We could not be more pleased with our highlight clip and videos of our ceremony, toasts and dances. Their package was very reasonable compared to many other vendors! HIGHLY recommend.
---
Reviewed on

10/26/2016
Haley J
Such a smooth process for us to find our DJ and we're excited to work with him!
---
Reviewed on

10/20/2015
Lindsey S
After having my wedding my best advice I would give to any bride is to hire a wedding planner. I bundled services through the wedding collective and was offered the wedding planner service for a VERY reasonable price. Sammie was amazing on my wedding day and took care of every... Read More single detail so I didn't have to worry about a thing. She also communicated with all my vendors to make sure everything was lined up. I also order my invitations from the wedding collective. I had a particular design in mind that I wanted and they nailed it perfectly. The flowers from the wedding collective were absolutely beautiful. We also hired hair and make up and that was great also! The hairstylist was very patient during our trial run and my overall look come together perfectly on my wedding day. If I could change one thing about my wedding day I would have hired more services through the wedding collective because they provide high quality services for a very reasonable price. Thank you so much for everything!!
---
Reviewed on

10/10/2015
We could not be more happy with how we were treated with the wedding collective. We are thrilled with how our photos turned out, our photographer Ashley was fantastic...our DJ was a joy to work with too and kept our guests partying all night. We also hired Sammie last minute to... Read More do our day of coordination and it was so worth the extra money in our budget. Me and my now husband had the best day ever beginning our journey as husband and wife. Thank you!!!
---
Reviewed on

9/02/2015
I had such a fantastic experience with the wedding collective, and I wanted to share a little about it! We found this vendor at the wedding fair, and ended up booking three services, DJ, photography, and floral. We received a great deal for booking three services with them, and... Read More Sammie was a huge help in connecting us with vendors that would be a good fit for us. Everything was so easy for me, which was really helpful since I work two jobs. At the wedding, everything went so well...our DJ (Kevin) was fantastic and our flowers and centerpieces turned out so beautiful. We just got our photos back from Ashley and we are SO glad we went with them, because we are in love and feel they really captured our personalities and moments throughout the day. Not enough good things to say about the wedding collective and their people!!!!
---
Reviewed on

9/02/2015
Melissa K
We had the most wonderful experience with the Wedding Collective over the last 6 months and I just wanted to share a bit about it, as I cannot recommend this company enough! We found them at the wedding fair and ended up booking three services through them, DJ, photography, and... Read More floral. We got a great deal by bundling these services together, and really helped make my planning a bit easier (I work two jobs and planning our wedding was stressing me out). I have to say that Sammie is so fantastic to work with, and really helped us select people that were a perfect fit. Our photos turned out AMAZING and I can't wait to see our final video. Thank you so much for making our day so special!!
---
Reviewed on

8/19/2015
Caitlin B
Jennifer Carlson was an awesome DJ!! She communicated excellently with the venue, bartenders, photographer and musicians and made sure things ran smoothly for all! She was more like a wedding day coordinator who also did amazing DJ service on the side!! Choose her for your DJ... Read More needs!! -Cait (Minneapolis)
---
Awesome experience
Reviewed on

6/08/2015
Amy G
I had an awesome experience working with the wedding collective. Everything went smoothly. Both the photographer and dj were very responsive. The photographer was awesome. The Dj was awesome. The best man said it was the most fun he's ever had at a wedding.
---
Thank you!!
Reviewed on

5/01/2015
Amy E
WONDERFUL! We are so thankful for everything that the wedding collective did for us before and on our wedding day. I was definitely not the type of person that could work full time AND plan every detail of my wedding and stay sane. Sammie and Josh were so helpful in working with... Read More us to select our DJ and photographer and really made us comfortable throughout the whole process. I would definitely recommend working with them to anyone!
---
Best Wedding Planning Decision We Made!
Reviewed on

1/23/2015
Ashley A
Before Sammie joined The Wedding Collective, we hired her to plan our wedding. This was our experience: The moment I got engaged, I knew I was in over my head. I started doing some of my own research and immediately felt discouraged. That is when I met with Sammie. At first,... Read More we were just looking for some advice and day-of help, but after meeting with her, I knew hiring her as a full-time wedding planner would be our best route. You often hear about how stressful planning a wedding is, especially when you live in another state, but I can honestly say that I never felt that way. Thanks to Sammie of course! I was moving to Seattle in a few short months and I wanted to get as much done during the few months I had left in Minnesota so we instantly got to work! We had lots of brainstorming meetings where I would overload her with ideas from Pinterest and she would help bring me in and narrow down my choices. She survived the challenge of helping me find the perfect venue, as I was extremely picky and the venues I really liked proved to be too expensive. However, she never got frustrated with me and we ended up finding the best place in the end! She also had so many great suggestions for décor ideas that matched the theme I wanted. She also went above and beyond and helped to create some of the décor pieces like burlap banner signs. And because I lived out-of-state, she did all of the shopping. I didn't have to put out any of my family members to help with these and I was able to trust her 100% because I knew she totally understood how I wanted my wedding to look. She was also fantastic at managing all the vendors we worked with! She would bring me choices and help me narrow down and pick the best vendor for what I needed. Her communication and organization with them was amazing. I never had to worry about anything in relation with them. I had many tell me what an awesome wedding planner I had! Sammie also controlled the budget, which was such a huge relief. If some of my ideas proved to be too expensive, she always came up with a great compromise. There wasn't anything that she wasn't able to help with. I was able to reach out to her whenever I needed to, day or night. My family questioned, at first, why we would pay to have someone plan our wedding. The day after my wedding, every one praised Sammie on the event and said it couldn't have turned out better! I will never be able to say as many thanks as Sammie deserves. Every one wants their wedding to be everything they imagined, and mine exceeded all of my expectations. I would 100% recommend Sammie to anyone. She is reliable, honest, and a great wedding resource among many other things! I trusted her opinion throughout the whole experience. She was always honest about everything, which I found to be so helpful as I had so many ideas and things I wanted to do/try. Honestly, there wasn't anything I didn't like about Sammie or how the process went. She truly helped in giving me the wedding day I have always wanted.
---
Nicole of NYLONSADDLE PHOTOGRAPHY
Reviewed on

1/17/2015
As much as we didn't want to admit, weddings are a big deal. We thought of *maybe* hiring a friend who happens to take pictures to save some money. HOLY CRAP, are we glad we didn't. Our pictures are GORGEOUS. (They were published in Lavender's Real Wedding issue!) I didn't... Read More know it was possible to feel so many emotions looking at photos of your uncles and other people you know. Nicole was a joy to work with. She made us feel comfortable from the time we met for our engagement shoot to the final moments late in the evening on our wedding night. She was there for it all, along with a second photographer to be with my wife separately when we were getting ready. She's funny and go-with-the-flow, and there were times she was moving around us without me even knowing. Nicole is absolutely worth it. Trust her with your big day so you can focus on eating lots of dessert (and getting married). Lindsay & Victoria Vargas
---
Creative, Organized, Proffesional, Fun!!
Reviewed on

1/17/2015
Michaela J
Nicole and I went to High School together and I always knew she had a passion for photography. When I became engaged numerous people recommended Nicole for my engagement photos, I was ecstatic to find out she now worked in the wedding industry! I contacted her and a week later... Read More we were taking our pictures. My fiancé and I were both dreading engagement pictures and kept putting it off. Nicole not only made it a blast, but she also sent me the link to our photos and a CD copy within the week so we could get our save the dates out fast. She took the most creative and beautiful pictures of us, for both our engagement session and our reception back home. She captured Nick and my personality perfectly. We had a destination wedding and I am so relieved that we decided to take engagement pictures and to have her there for our reception, because they turned out better then our destination wedding pictures. My only regret is that I did not spend the money to fly her out to take our wedding photos. Thank you so much Nicole!!
---
Fink Wedding Jan 2015
Reviewed on

1/17/2015
Nicole was our photographer and she did an amazing job. She was very easy to work with, gave great direction and the pictures turned out better than we imagined. We did outdoor winter pictures, and she captured the light perfectly. I highly recommend you use her for your big... Read More day, you won't regret it.
---
Fun, professional, & creative!!
Reviewed on

1/17/2015
Alexis I
I have been friends with Nicole for many years now and had no doubt that I would want her to photograph my wedding! After getting engaged, I immediately asked if she would & from there we began the planning process together. Nicole was a very organized resource to help plan... Read More the photography aspect of our big day. I trusted her opinions and creativity and knew she would capture the most important moments of our day. She was extremely fun to work with and I have recommended her services to many friends and family members. We now have some beautiful shots of our wedding day that I will treasure forever!
---
Nylonsaddle Photography
Reviewed on

1/17/2015
Annie S
I've had the pleasure of knowing (and being friends with) Nicole (of The Wedding Collective) for as long as I can remember. She has always been an extremely gifted photographer, so when I got engaged in September of 2013, I knew I needed her to shoot our engagement photos and... Read More our wedding. I was blown away by both the engagement and wedding photos, and I think everyone at our wedding was thoroughly impressed with Nicole's eye for creativity and her professionalism. I'd recommend her time and time again to friends and family.
---
Fantastic experience
Reviewed on

12/30/2014
We found the wedding collective for our wedding this past fall after our DJ bailed on us last minute. We couldn't have been more pleased with the level of service we received and the reception they put on for our guests...and for accommodating us last minute. The planning was... Read More easy and the DJ they provided was top notch. Would recommend working with them to everyone.
---