Home

The Wedding Day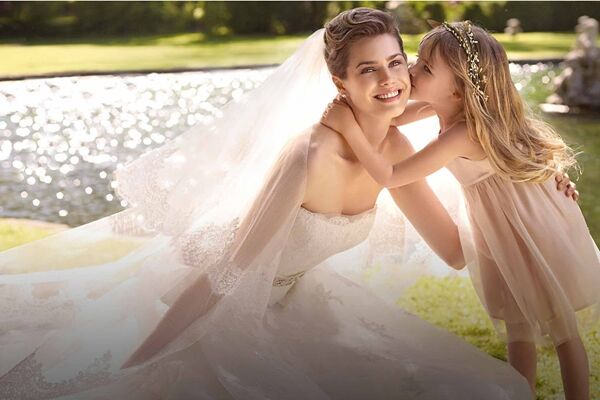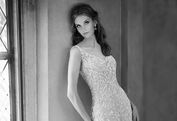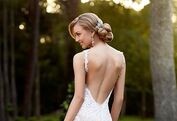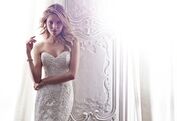 About this Vendor
Orange County's Finest Bridal Salon
The Wedding Day Bridal Salon, located in Huntington Beach since 1992, has elegant fashions from numerous top designers for brides, bridesmaids, mothers of the bride, and flower girls. Our bridal consultants offer superior customer service because they understand "it's all about the dress and you."
Details
Bridesmaid Dresses, Flower Girl Dresses, Mother of the Bride Dresses, Wedding Dresses, Alterations, Dry Cleaning + Preservation
Contact Info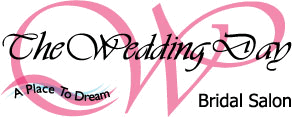 18449 Brookhurst St, Fountain Valley, CA
Helpful
Reviewed on

8/12/2015
Renee B
The Wedding Day was a very helpful salon. Anita and her staff were very patient with me as I debated between two final dresses. They patiently helped me into and out of the dresses as I slowly made up my mind. The dress I choose was beautiful! Everyone loved my dress and I have... Read More everyone at The Wedding Day to thank for their patience and guidance in helping me make that decision.
---
Great service
Reviewed on

8/12/2015
Deanna N
I ended up buying my dress at a different salon however I loved the staff at the wedding day. They were so helpful, sweet and happy. I would recommend The Wedding Day to others who are in search of a great experience!
---
Wonderful ladies!
Reviewed on

11/05/2014
Jennifer M
This shop is fantastic. It was the second place I visited to find my gown, and although they didn't have the gown I'd tried in the prior store and ultimately decided I wanted, they ordered it anyway AND matched the price of the other shop. When the designer was slower than... Read More expected in shipping my gown, making me nervous that it would arrive in time for me to travel in from out of state for my alterations, the shop owner was on the phone with the designer every single day pushing them on my gown. All of the ladies in the shop were incredibly patient with me and my frequent calls to check on the status of my gown, which ultimately arrived in plenty of time. We also ordered all of my bridesmaids' dresses and my mother's dress and my invitations. Great service!
---
Worst Bridal Store in Orange County
Reviewed on

2/17/2015
Kolton W
Beautiful dresses, worst service ever. For your wedding services, you want a pleasant experience with pleasant people. The women who work (and OWN) this bridal store are train to SELL. I understand that that's their job, but when they blatantly make mistakes, they should own... Read More up. Unfortunately, I did make the mistake of buying my dress here after my sister-in-law had a decent experience. My sister-in-law bought her dress here in September 2014 for her wedding that was 6 weeks later. Luckily, she chose a dress that could be shipped quickly and when it arrived, she needed no alterations because she is a perfect size 10 and crazy tall. I, on the other hand, am 5'2 and very small, so I fell in between sizes. I thought, well, they were nice when we got her dress and it came in so quick! I ended up buying my dress at the end of September 2014 for my March 2015 wedding. It came in at the beginning of February. That's 5 months! Ridiculous. My future mother-in-law also bought dresses here for both of our weddings. They made the mistake of taking one of her dresses and my sister-in-law's dress to the Lucy's Tailoring, the alterations place they recommend, and he put the wrong color bustles on her dress and my mother-in-law's dress was absolutely ruined! When she called The Wedding Day, the owner was extremely rude, taking Lucy's side, even though she saw what a mess they made of the dress! When I bought my dress, the salesgirl said, "Yes! It's only $1100!" (my budget), but when we got to the counter, they rang up $1199. Of course, I was already in love with the dress. After taxes and all was said and done, the "$1100" dress was $1500! I can write about the horrendous things my family has experienced with this place for an hour, but, basically, just stay far away. Go to Ferndale's in Orange. They altered my dress to perfection!
---
The Wedding Day
Reviewed on

10/01/2014
Delia B
Bought my wedding dress here and was overall happy with my selection. They are a bit pricey but I don't like to spend forever shopping. I ended up getting a special occasion dress as the bridal dresses were much too high and out of my price range. My bridesmaids bought their... Read More dresses here as well. I didn't like that we needed to pay $40 for a rush on one of my bridesmaids dresses only to have it come before my wedding dress which was ordered over a month before. They also give a 20 percent off coupon for tailoring at a certain tailor that I believe was way to expensive for the minimal work needed on at least my dress. My bridesmaids took their dresses elsewhere and had theirs done for much much less. I would suggest if buying your dress here look into other tailors even though he was kind.
---
5-star everything
Reviewed on

9/05/2014
Aubree I
I love the Wedding Day! Their selection of dresses are unique, which is great if you're looking for a one-of-a kind dress. The name brand wedding stores all seem to have similar styles, which was something I wasn't looking for. I would definitely recommend the Wedding Day to any... Read More bride who is looking for a spectacular dress without a spectacular price tag. Everyone thought my dress cost $3000 and it was half that price. I would recommend working with Audrey as she so helpful, kind, and patient with helping me find the perfect wedding dress.
---
Wonderful Store
Reviewed on

8/19/2014
Beth D
The Wedding Day is a wonderful store to find a wedding dress. First, the selection is very extensive. There are so many beautiful dresses in every different style. I came in on a Saturday afternoon knowing what style I liked and showed the ladies pictures of those dresses.... Read More They had many of them in store, pulled those first, and also pulled other similar ones. I had one dress specifically in mind and loved it from the moment I tried it on. However, I was torn between the dress I had been fantasizing about and another similar dress. I ended up purchasing the similar dress. I woke up the next morning and began looking at pictures of my original dream dress and I could not stop thinking about it. I finally emailed Anita, the owner around 3:00pm on a Sunday afternoon about my concerns. She emailed me right back and told me to come back in the next day so I could try on both dresses again and get comfortable with my decision – no matter which dress I ended up choosing. I came in on Monday and ended up switching back to my original dress. Anita did not have a problem with my switch at all and just wanted me to be happy. Go to The Wedding Day when shopping for a wedding dress. Not only is the selection amazing, the prices are reasonable, but the staff/owner are so helpful and really want you to love your dress.
---
Horrible experience
Reviewed on

3/28/2014
MaryBeth S
Do NOT buy a dress from this shop. The customer service is terrible. They made a huge mistake in my order, with no time to fix, and would not give a refund. They were not at all apologetic. Absolutely terrible.
---
My dress was beautiful, the experience was average
Reviewed on

10/01/2013
Katherine M
While their prices were decent and their selection is quite extensive, overall I was less than impressed with this wedding shop. I have visited others which were much more professional, organized and visually appealing. The staff was disorganized and depending who you would talk... Read More to you would be promised different things (dress cleaning, alterations, pick-up times). I had picked out my dress months before my wedding and they kept it at the shop until closer to my wedding date, I probably went in there about 6 times after purchasing my dress to try it on. It wasn't until I took my dress to the alteration shop that I found out each time I went on and tried on my dress it had been bustled!!! My dress actually had a small train which I never even knew about and apparently the MANY staff members who helped me at the Wedding Day had no idea either. While I was pleased with the surprise of an additional train, it really made me question how the staff at the shop did not recognize this each time I went and put on the dress. It did not give me a lot of confidence in their dress knowledge.
---
Ego Boost
Reviewed on

9/25/2013
Shannon O
Anita, owner of the Wedding Day, was my bridal consultant and she made me feel so good about myself, I ready to come in every day just for the ego boost. I really didn't know what I wanted but she was able to help me focus and find the most perfect wedding dress.
---
Made my experience so pleasant! Would totally recommend!!! :-)
Reviewed on

9/23/2013
Ruth C
My bridal consultant was Susana. From the moment we walked in, the experience at Deborah's Bridal was wonderful. The boutique is beautiful inside equipped with mirrors everywhere so that the brides can appreciate and view the dress from all angles. The fitting rooms are also... Read More equipped with mirrors so that even while you are slipping the dress on, you can already start to see how you like it. There is enough room inside the fitting room to fit 2 people sitting, the bride and consultant standing, AND the dresses hanging, and there is still room to move around. All the staff was very professional, courteous and patient with us. They stayed within our budget even though it wasn't very high. AND I found MY DRESS!!! :-) The overall experience was stupendous, I don't have any complaints in any regard. The only thing is that they don't allow photos until after you give your deposit but more more salons are enforcing this rule so it wasn't a surprise. I went to other boutiques as well to try on dresses and we ended up coming back to Deborah's because the experience here was unequivocal and the gown was "THE ONE" !!!! :-)
---
Loved my wedding gown!
Reviewed on

6/20/2013
Kimberly C
I loved my gown and it looked beautiful. I decided to go with a smaller size than I was measured at since I was in between sizes, work out a lot on a regular basis, and it fit perfect. Thank you very much!!!
---
Little White Dress
Reviewed on

6/16/2013
Amanda R
Wedding dress shopping really didn't seem like the "highlight" of the planning progress for me. I am so glad The Wedding Day make this process fun and painless. My consultant, Stephanie, was awesome! She showed me dresses from each designer in my price range (they have... Read More colored tags to make it easy to know what you can afford). We tried on dresses and I found my wedding dress in the first visit. I was shocked, but relieved! The dress arrived 2 months before the wedding and I luckily didn't need any alterations because they size me perfectly!
---
Great salon & great experience!
Reviewed on

3/13/2013
Lisa C
I found my perfect wedding dress at The Wedding Day... I love it and was completely satisfied with the service. I showed Stephanie, my consultant, some photos of dresses I liked. She pulled as many of them as I could, gave me some great advice, and then said that she had two... Read More in mind that she thought I would like based on my taste and body type. She was right on and her two picks emerged as the top 2! However, one definitely stood out to me more. (She also had a great and very thought out system for trying on the dresses). After going to an appointment at another local bridal salon (the service was not as good), I called The Wedding Day to ask if I could come back to try on my dress again. Stephanie had everything ready by the time I got there and when I tried on the top dress from earlier that day I knew it was The One! I would definitely recommend this salon!
---
Love my dress
Reviewed on

2/27/2013
Natalie L
I bought my wedding dress from The Wedding Day and they were wonderful! Stephanie was my consultant and she was fantastic. This was the second place I went to--the first was David's Bridal in Costa Mesa, which was absolutely a horrible experience! Unlike David's Bridal, it... Read More was very obvious that Stephanie's concern was helping me find my perfect dress, not just trying to get me to buy something. She listened to what I liked, let me try on some dresses of my choosing and then brought dresses she found. Our wedding "theme" is Old Hollywood, and my mom made a passing comment about something being Old Hollywood, and Stephanie convinced me to try on a dress in a style I never thought I would want to wear. As soon as I put the dress on, I knew it was "the one" and everyone who was with me just knew as well. She knew exactly what would look good on me and found me the perfect dress. Thanks, Stephanie! Also, the dress wasn't supposed to arrive for another 9 months, but it got in 2 months early! Highly recommend checking out the wedding day for your wedding.
---
Great Selection
Reviewed on

12/28/2012
Jordan B
The dresses we looked at were great! There was a large selection and it was reasonably priced. Our only issue was with shipping and receiving the dress.
---
Wedding Dress
Reviewed on

11/29/2012
Kimberly V
I absolutely love my wedding dress! I originally found it at The White Dress and am glad that I found it at The Wedding day. The cost was way less compared to the White Dress.
---
Found My Perfect Dress
Reviewed on

11/27/2012
Amber A
.
---
So so
Reviewed on

11/06/2012
Debbie J
I loved
---
Amazing!!
Reviewed on

11/06/2012
Casey M
I loved loved my consultant! She was so fabulous, pulled the PERFECT dress just in the nick of time. I thought I wasn't going to find ANYTHING and just when I could feel the disappointment and tears about to break through she pulled it out. I was the first person to ever try on... Read More my sample gown and she made sure it was THE best experience ever! We even went back and bought our bridesmaid dresses there. They offer great discounts for tailoring, tux rentals, and florist.
---
Wedding Dress Shopping
Reviewed on

10/30/2012
Nancy W
I live in California, although my MoH and mom live in Green Bay, WI and Upstate, NY, respectively. This made it hard for me to shop for a dress, because I realllllly wanted my mom and/or best friend there. The wedding day understood and my person let me call my mom and MoH... Read More multiple times to confer with them about things and have them look up dressed. I loved them for my wedding dress shopping. I also planned my trip to coincide with a trunk show with a designer I loved. Every time I called or had questions, they were responsive and so helpful.
---
My Wedding Dress
Reviewed on

10/02/2012
Linh N
Anita was the one who helped me find the perfect dress! I had been searching for months and must have tried on over 30 dresses... One stop at the wedding day and picked out about 10 of my own... Until Anita brought me one that she felt would be perfect for me... I tried it... Read More on and fell in love... and said YES to the dress Instantly... Her and her staff did an amazing job I didn't want to purchase my dress until my mother and all my bridesmaids were there to see it... and I was only avaialble Sunday which was the say the store closes... But Anita made sure I had the best experience and came in to open the store so i can have a private party for me Mom and BM's... it was great! we brought champagne and i said YES to the dress and everyone loved it... This store was perfect in every way... the service was spectacular... the workers there ALWAYS had a smile and made me feel welcomed... I alwaso bought my sash and veil there as well... When you buy your dress you get 15% off. I would reccommend The Wedding Day to all future brides!
---
Great selection, great help
Reviewed on

9/21/2012
Tiffany A
I went to a few wedding dress locations in Orange County. The Wedding Day had a great selection of dresses and the prices were reasonable too. Their customer service was fantastic; the staff was helpful and yet I didn't feel pressured to buy. I found the dress of my dreams and... Read More received so many compliments. Plus, my bridesmaids got their dresses there, as did my mother.
---
Beautiful
Reviewed on

9/17/2012
Lindsey D
The dress looked great! I also purchased my sash and shoes there. They were very friendly and helpful!
---
Wedding Dress Pick
Reviewed on

9/04/2012
lauren f
Even though I had to drive an hour and a half to this store, it was well worth it. They were the only salon in california who carried the dress I wanted. They were sweet and very attentive.
---
Send Message