Home

The Wedding Pavilion at Van Cleve
About this Vendor
The Wedding Pavilion at Van Cleve features exclusive designers for brides, accessories, bridesmaids and mothers. Our dedicated and attentive staff provide an outstanding full service bridal experience. Custom designs, on-site alterations and cleaning/restoration also available.
Details
Alterations, Bridesmaids, Custom Gowns, Flower Girls, Mothers Fashions, Other Attire & Accessories, Shoes, Wedding Gowns
Contact Info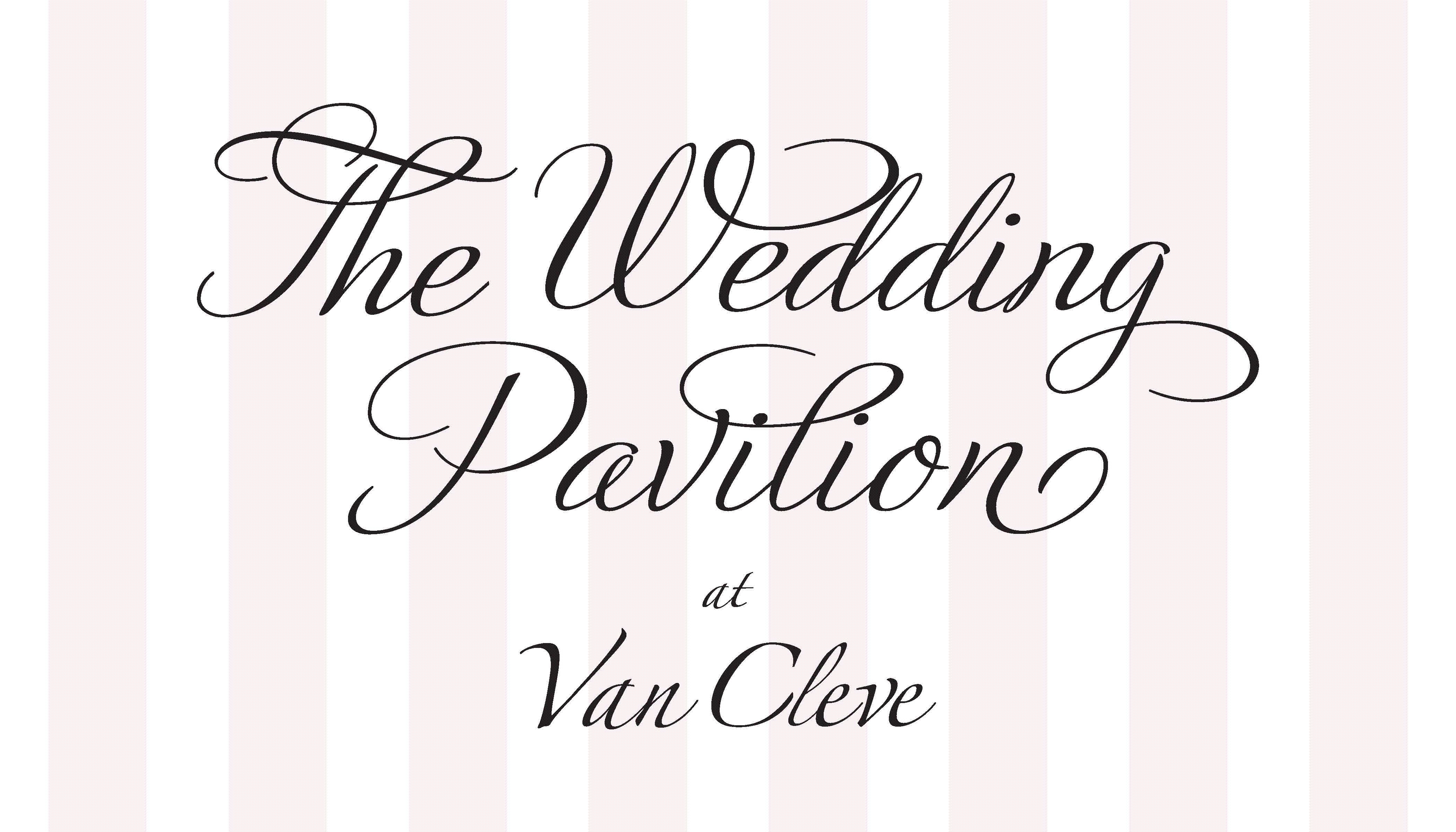 72 E Lancaster Ave, Paoli, PA
The BEST & Most Fabulous Wedding Shop in the Philadelphia Area!
Reviewed on

10/08/2014
Emily W
The Wedding Pavilion at Van Cleve is an absolute one-stop shop for all-things bridal. My experience with Deborah and Abby was nothing short of perfect--the day I bought my dress was everything I ever dreamed it would be. Deborah and Abby were supportive, encouraging and, most importantly, we had so much fun! Their selection of wedding dresses is incredible; a wide range of designers, styles and silhouettes, and ALL of the dresses are just breathtakingly beautiful. Both Deborah and Abby were extremely knowledgeable about each dress and its designer. They were prepared with silhouettes that would look best on my body, while also allowing me the time to browse the dresses and choose any that I wanted to try. The moment I found my dress was magical, and I am so excited to return to Van Cleve for my first fitting! Most of all, I can't wait for my future husband to see me in the dress of my dreams!! Go Van Cleve or go home, ladies!
---
Found the dress of my dreams!
Reviewed on

10/09/2014
Lacey S
I highly recommend The Wedding Pavilion at Van Cleve. Get ready for excellent customer service as well as a wide selection of dresses to chose from!They have dresses of all styles as well as all different price ranges! I (like everyone) tried a chain wedding shop and had a horrible experience. After having such a negative experience, my fiance and I tried The Wedding Pavilion. We fell in love instantly. The staff was so nice and made you feel extremely comfortable! They were also very welcoming that it was a same sex marriage! My fiance and I both found our dresses here!
---
Helped me find the wedding dress of my dreams - Thank you Abby and Ann Marie!
Reviewed on

8/03/2014
Maureen O
Van Cleve provided superior service. It was the first store I went to, but as a diligent bride, I needed to do more research. I returned to Van Cleve because Abby, the store manager, made me feel like she would do the best to make my dress perfect. Abby and Ann Marie made this process seamless. My bridesmaids and my mother loved every minute of being in the store. My dress and accessories were stunning. I did not feel pressured at all. The end result was nothing but perfection. My Paloma Blanca gown was exactly what I envisioned my wedding dress to look like! I would highly recommend Van Cleve for all your bridal needs.
---
Great Experience
Reviewed on

3/24/2015
Alexis P
After visiting quite a few bridal boutiques, I made an appointment at VanCleve to see if they had anything that might catch my eye. I was fortunate enough to find my dream wedding dress there. The staff was incredibly attentive and listened to my requests, while also encouraging me to try on a few options that I may not have otherwise. The seamstress did a wonderful job with the alterations, and even made the custom sash that I wore. Waiting almost 9 months for my dress to arrive was certainly not easy – but it was worth the wait and a wonderful experience all around.
---
Love VanCleve!
Reviewed on

10/30/2014
I am so impressed with my experience here! I asked for a particular dress, and they borrowed the dress specifically for me. I loved it, bought it, and they ordered it in my size!! My cannot wait for it to arrive so I could try it on and have it sized. I would absolutely recommend VanCleve to anyone!!
---
great place
Reviewed on

10/30/2014
Julie J
I had been to 5 other places and Van Cleve was my last stop. I saw the dress online and luckily they had it! The sales lady let me try on a few other dresses which were not mt taste and once I tried my dress on I knew the search was over. I can't remember the woman's name but she had a short hair cut. Everyone was very friendly and helpful. The dress was pricey, but hey you only get married once right? i ordered mine in white because just about every dress is ivory. Kind of a pain when all you want to see is white and how it looks on your skin. I felt like I waited an eternity or it to come in but there was enough time for alterations. The seamstress a very sweet Ukrainian woman named Vera. She did a wonderful job making sure my dress fit perfectly. I plan to visit the shop to thank them very soon! they have a wonderful staff and are very professional.
---
Dress
Reviewed on

10/30/2014
Emily P
I absolutely loved my wedding dress and it fit beautifully, but there were a few bumps along the way that occurred at The Wedding Pavilion. I currently live in Pittsburgh, but we got married in our hometown 5 hours east, and The Wedding Pavilion carried the designer I was looking for. I had a wonderful experience with Abby who pulled the dress I had my heart set on! I had tried on this dress at another store and it fit perfectly and Abby was willing to contact the other store to make sure we got the right size. As an out of town bride where I struggled with The Wedding Pavilion was when it came to the alterations. My first fitting was with Wendy, who pinned my dress and scheduled my next two appointments. She told me the second was to make sure everything still fit, slight adjustments and that I should bring a bridesmaid so she could learn to bustle my dress. The third was my final fitting and I would be able to bring my dress home with me that day. Unfortunately Wendy did not "do" weekend hours and because I had to travel far, my fittings needed to be on a Saturday, so she planned for my second fitting to be with another seamstress. I DO NOT RECOMMEND ANY BRIDE TO MEET WITH DIFFERENT SEAMSTRESSES! When I showed up at my second fitting with my bridesmaid nothing was done to my dress, the train was not bustled, my straps not taken in, my hem was hanging from the bottom of my dress. After expressing my concerns, I received half of my alterations fee back to cover the cost of travel. I then rescheduled to meet with Wendy again before my last fitting. Not even two days later I received a phone call from Beth telling me that Wendy would not be there and that appointment had to be rescheduled. Again being 5 hours away you cannot get there at the drop of a hat. Beth was able to resolve the issue by assigning a new seamstress, Maytop. I met twice with Maytop and she did a phenomenal job on my dress and it fit beautifully. Overall I am so pleased with my dress and many of the people that work there and their solutions to the problems that arose! With high recommendations of Abby, Beth and Maytop.
---
Great place
Reviewed on

10/30/2014
I pretty much ended up at the wedding pavilion because they were one of two places anywhere near me that carried the dress I was looking for. I tried on the dress at both places but the staff at the wedding pavilion were soooo much nicer, more professional, and more knowledgable that others. They really were great. The only reason that I gave them 4 stars instead of 5 is because I feel like other places have me more of a discount - but the wedding pavilion seems to cherish their relationships with their designers and I think just tries to stick to their rules!
---
So helpful
Reviewed on

10/30/2014
Marina W
I walked in here with no appointment just to look around. I was searching for a head piece, but had no clue what I wanted. The girls here were amazing! After trying on several different items, they hit the nail on the head with this gorgeous hair sash that was beyond perfect. I was so happy. Everyone loved it and thought it paired perfectly with my dress. So glad I walked in here!
---
Amazing Experience at Van Cleve!
Reviewed on

10/30/2014
Megan H
I found my wedding dress at Van Cleve and couldn't be happier! My mom and I had such a wonderful experience working with Ann Marie. She is a true professional and knew exactly how to help me navigate all the different dress options without getting overwhelmed. Speaking of which, the selection of dresses is incredible - there are so many gorgeous gowns to choose from! I would absolutely recommend Van Cleve to any bride looking for a wedding dress (and shopping experience) that's second to none!
---
Abby was wondeful
Reviewed on

10/30/2014
Lauren E
Abby at Van Cleve was wonderful in helping me pick out a variety of dresses to try on. I went in unsure of exactly what I wanted and she was able to suggest gowns that would look good on my body type and finally helped me find the perfect one. I would definitely recommend them for a wedding gown, however my bridesmaids also purchased their dresses at Van Cleve and it was not a great experience. The women who helped us was very pushy and not helpful at all. She was just flat out rude and seemed annoyed that we were there. I have seven bridesmaids purchasing dresses so they should have been more appreciative of the business. I wish I could take back getting my bridesmaids dresses there.
---
Great customer service!
Reviewed on

10/30/2014
Maddy W
So far I have only purchased my dress from Van Cleve (it will be coming into the store in March), but my buying experience was just wonderful. I came in with my mom, my best friend, and my future mother-in-law and we were immediately greeted by our consultant. She sat us down and talked about our expectations before we picked anything out and then she took us around the store. I thought she did a really good job of picking out dresses that I could easily tell her which elements I liked and did not like. She was also great at managing my mother in laws dress expectations, which were different than my own. I found the dress that I loved but wasn't quite perfect and without missing a beat my consultant grabbed a beaded belt that made it look just right! Even better because she knew my mother-in-law was bummed I didn't want a lot of bling on the dress. I originally planned on going to a second shop later in the day, but ended up buying a dress there and cancelling the other appointment. The only thing I will say is that you do get what you pay for here, in a positive way. The dresses are not going to be as cheap as David's Bridals but the level of service and the quality of the dresses is fantastic. They certainly have options for a wide range of budgets, but I would not come here if you plan on spending less than $1,000 on a dress. I have kind of weird proportions so I really appreciated that after I picked my dress out, they brought the seamstress up to ensure that the specific dress was able to be altered in the correct way to fit my shape. Everyone in my group had a great experience and I highly recommend
---
Great Service
Reviewed on

10/30/2014
Katy G
This was the second time I went wedding dress shopping. The first time was a disaster, we were ignored over other clients, my style was not listened to and I was told I could not afford what I was looking for. Needless to say, I was not looking forward to giving it another go. My mom and I went to the Wedding Pavilion on July 5th, which was great because we were the only one's in the store for the entirety of the appointment. The woman helping me was kind and not pushy at all which was a wonderful change from our previous experience. I ended up finding my dress that day. My mom and I were in such a great mood we went over to the other store where we had equally great service and my mom found her MOB dress!
---
Wonderful all around!
Reviewed on

10/30/2014
Alex
I bought my Matthew Christoper gown and veil through Van Cleve, as well as my bridesmaids dresses and the mother of the bride gown. I cannot say enough about the ladies at this store! The entire buying process was seamless and a wonderful experience. Being able to take pictures of what I looked like in the dresses even before I had committed to purchasing anything was a huge differentiator in the process. I worked with Abby and she's fantastic! I was between two Matthew Christopher dresses and she was able to find a way for me to customize my gown in the exact way I wanted. On top of that, from being flexible with both my trying on and final fitting appointments, to asking - and seriously caring about - my budget, to fantastic and uber personalized customer service, the entire experience was A+. Highly recommend buying your dress here!
---
G. Smith
Reviewed on

10/30/2014
I absolutely loved The Wedding Pavilion at Van Cleve! They were wonderful and made sure that everything was perfect for my daughters special day!
---
Wedding dress
Reviewed on

10/30/2014
Carolyn S
Amazing dresses, service, and value. They really know what they are doing to get the best fit and style for each bride. Great alterations staff as well. I had such a good experience there that my sister went there 1 year later and bought her dress here too.
---
Made me feel at home!
Reviewed on

10/30/2014
Brynn H
The girls at Van Cleve made me feel comfortable from the moment I walked through the door. They truly listened to what I had to say and identified styles I could see myself in on my big day. I thought their opinions were valuable, appreciated their honesty and respected the time they afforded me to make my decision. I returned several days later to purchase my gown after visiting a few additional shops. Thank you, Van Cleve, for the perfect dress & such an enjoyable experience!
---
Great Experience
Reviewed on

10/30/2014
Abby helped me find my wedding dress. She provided great suggestions and was very friendly - I definitely recommend!
---
Wedding Dress
Reviewed on

10/27/2014
Best place hands down for your bridal experience! The staff is so helpful and very knowledgeable of styles that would look good on you! I have been here twice now, for my sisters wedding dress and my own! Love it!
---
Bridesmaids Dress
Reviewed on

10/16/2014
Stacie S
great selection of bridal and bridesmaid dresses.
---
Perfect Dress!
Reviewed on

10/14/2014
Abby D
The Wedding Pavillion was my first dress try on ever! I was paired with Ann Marie who was so patient and worked with me to find the perfect dress. She listened to the styles I liked and after trying about 15 of that style, we realized it wasn't happening and we picked some more. She allowed me to try on what felt like every dress in the salon, and maybe because time was on our side, but either way, it made me feel at ease. She calmed me when I felt overwhelmed and assisted in keeping me focused on what I wanted in my dress. I ended up with the Poppy Trumpet gown from Matthew Christopher. I even had the chance to meet him at his trunkshow which was truly a unique moment. We also got Bridesmaids Dresses, MOB, and Grandmother dresses at Van Cleeve. Alterations were done professionally by the team, my dress was done by Vera who was outstanding! I will say that there was a miscommunication along the way with bridesmaids contracts for dresses, and I recommend keeping your girls on top of things and also calling the salon just to be sure everything is in line. At the end of the day, all was perfect and I would absolutely recommend Van Cleeve to any bride!
---
amazing experience
Reviewed on

10/13/2014
Jordan s
After several other dress shopping appointments left me disappointed, I went for my appointment at van Cleve. I could not have asked for a better experience!! They made me feel so special, while also being conscious of my budget. The staff from my first appointment through my final dress fitting was so accommodating and professional. My seamstress was so wonderful. The entire experience was just wonderful and I would highly recommend van Cleve to anyone in search of their perfect dress!!!
---
Dress Shopping
Reviewed on

10/12/2014
My dress shopping experience was wonderful! Everyone was so helpful and made my shopping experience very special!
---
1st visit
Reviewed on

10/10/2014
Jeanette W
Had a wonderful time trying on my first wedding dresses! i can't wait to go back for another appointment and hopefully say "yes" to a dress!!
---
Great experience
Reviewed on

10/10/2014
Victoria G
Ann Marie was a phenomenal bridal consultant, and Van Cleve has great selections! I am ordering my flower girl dresses from Van Cleve.
---
Send Message