Home

The Wedding Planner
Details
Engagement Party, Getting Engaged, After Party, Bachelor Party, Bachelorette Party, Bridal Luncheon, Bridal Shower, Rehearsal Dinner, Welcome Party, Rehearsals + Parties, Ceremony, Cocktail Hour, Day After Brunch, Reception, Rehearsal, Wedding
Destination Wedding Planning, Destination Weddings, A la Carte Wedding Planning, Budgeting, Day-Of Coordination, Full Service Wedding Planning, RSVP Tracking, Wedding Website, Planning
Contact Info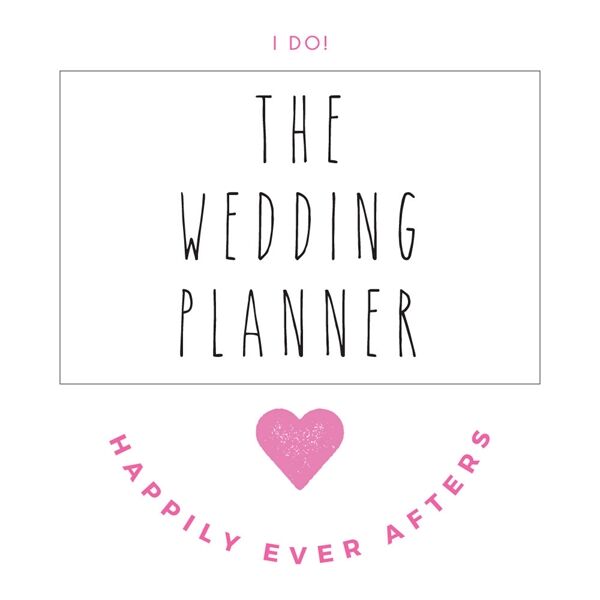 Reviewed on

11/15/2017
Tara K
Michaela saves the day! I worked with Michaela for my wedding just over a month ago in Newport, RI. As a control freak, I knew I wanted to plan out details with a vision in mind and hire the vendors that fit with it, but it was just as important that after so much planning I... Read More actually got to enjoy my wedding day! As a day-of coordinator Michaela started far in advance in organizing info from vendors and a timeline. She was a huge help filling in the gaps of things to consider for the ceremony and reception (like readings, toasts, dances, etc). She also helped with our walkthrough rehearsal and getting our bridal party organized right before for our ceremony (we almost forgot the rings but she luckily remembered!) on top of that she took care of tons of decor setup and breaking it down to pack up at the end of the night. Her attention to detail meant a lot to me because I had made personal artwork I wanted displayed throughout our venue. She took a big burden off our family who would have had to oversee those things even with some staff support from the venue, because there's just so much to think about! It's very hard after hours of drinking and dancing and pure excitement to remember every item. Thanks to her our wedding was a dream come true with no mishaps (except the rainy weather, but we'll take it as good luck)! Great job ;)
---
Reviewed on

6/25/2017
Laura J
Michaela was a great day-of-coordinator! With her help our wedding ran so smoothly! She was very professional. I would highly recommend her to everyone!
---
Reviewed on

11/18/2016
Emily S
Michaela was the reason our three day wedding extravaganza (six different events), went so smoothly!!! She went above and beyond in so many ways to support everything we did. She was so helpful with the vendor selection process...she gave us many recommendations and made so many... Read More phone calls to get us information/quotes. She was also incredibly responsive. I felt like I would wake up every morning to an email from Michaela with an update - awesome! She was also incredibly helpful with recommendations. Not only would she give us options, but she would share with us her personal experience with those vendors so we could make an informed decision. We had numerous planning sessions when we were in town from Chicago, and she was incredibly flexible with her schedule. She always made herself availble and was meticulous with all her notes from these sessions! I always felt like I was in good hands and that everything would work out for the best because we had Michaela there. Now that is just the planning part...... The actual execution of six events was so incredibly well orchestrated. I can't thank her enough for making everything happen in the way that we envisioned. Once the festivities began, I felt like I was a guest at the party and Michaela had EVERYTHING handled. I can't thank her enough for taking the lead, making decisions and being such an amazing quarterback for the weekend. Post wedding there were multiple items that I heard about that Michaela handled....had I heard about them during the wedding I would have been distracted. So, I'm so glad Michaela just took care of it all!!! I also just really liked being with Michaela. She felt like a friend and it's kind of weird now that we're not in touch every day :) Anyway, she is an amazing person and her professionalism, attention to detail, organiziational and leadership skills made such a huge difference in the success of our wedding. I will never forget what she did for us. THANK YOU!!!
---
Reviewed on

11/04/2016
Briel D
I worked with Michaela over the summer to provide vintage rental furnishings for a wedding reception. Michaela was extremely professional, courteous, and friendly. She has a great personality and truly cares about her clients and their very special day! She was always responsive... Read More and easy to get a hold off, with great attention to detail! Michaela was such a pleaure to work with, looking forward to collaborating with her in the future. I would highly recommend her to any couples looking for a very dedicated and talented wedding planner!
---
Reviewed on

10/26/2016
Melissa P
I can not imagine our wedding day without Michaela. From our first phone conversationit was easy to tell just how much Michaela loves weddings and what she does, and how easy and fun she would be to work with. I set out on a search for a day of planner on the recommendation of a... Read More close friend who suggested that I hire someone to help coordinate the day of, apart from the coordinators I was already working with at our venue. When I hired Michaela, that's what I was expecting, that she would be with us to execute on the day of - but what we got was so much more. Michaela provided some great materials, recommendations and resources in the Rhode Island area. The weekend of the wedding I realized I forgot to order the anniversary cake tier that we were going to cut since we had cupcakes as our dessert, and Michaela went above and beyond to find a baker for us, order and pick up a cake! I thought it would be "easy" to plan a wedding, after having attended and been in so many, but Michaela helped to alleviate much of the stress that comes with the planning process. The vendors, including the venue all commented on how much they appreciated and enjoyed working with Michaela as well. If we had to do it all over, I would most certainly hire Michaela again, and even consider hiring her for more comprehensive planning.
---
Reviewed on

10/21/2016
Alison S
The Wedding Planner, Michaela Lamb was top notch!Not only would I recommend Michaela to any bride, I highly recommend her for a Block Island wedding. I had difficulty working with the BI wedding planners that I originally hired and came so highly recommended. So I decided to go... Read More with Michaela and I am so glad I did! Even though this was her 1st wedding on Block Island she mastered all of the challenges that come from a destination wedding. She was easy to get a hold of through out the planning process. Always responded within 48 hours of my emails and was flexible with my forever changing dates for meeting with my vendors on island. She is very detail oriented and organized which is exactly what you need! No matter how organized of a person you are; when you have 50+ family and friends pulling you in every direction days and hours before the wedding, you need someone like Michaela to take control and make sure your vision is executed. Thank you Michaela for making our dream wedding a reality and a job well done!
---
Reviewed on

10/04/2016
Kelly L
Michaela did a great job as the day-of coordinator for our ceremony at South Ferry Church in Narragansett, RI this past August. Throughout the planning process, Michaela was SO helpful, going above and beyond her day-of coordinator duties. She gave us suggestions for vendors and... Read More helped us plan out our ceremony. She was always very organized and enthusiastic! She did a great job running our rehearsal and keeping things moving the day of. She even cleaned up the church for us and brought our things to the reception site for us. Michaela is all the help you'll need on your wedding day!
---
Reviewed on

9/20/2016
My wife and I had the absolute pleasure of working with Michaela for our August 27th, 2016 wedding at the Roger Williams Park Casino. Michaela was a JOY to work with...easy going...excellent listener...extremely organized. She really took the time to get to know us as a couple -... Read More she asked us all about our love story and our families, which shows the incredible care and time she takes in really get to know her clients. She understood our vision, and made our special day flow effortlessly. If you're getting married, she is absolutely the one person you should call to help turn your dream wedding into a reality!
---
Reviewed on

8/01/2016
Lindsay S
I have nothing but wonderful things to say about Michaela. We hired her for day-of coordination because we had a very large wedding party and needed help keeping everyone on schedule (which was quite full and a very long day). When I first met with Michaela, I knew right away... Read More she was the right fit for the job. She has such a calming presence and has a true passion for what she does. She was so helpful in the weeks leading up to the wedding, offering to do everything from calling vendors to confirm to ordering breakfast for the wedding party to reviewing and editing the timeline for the wedding day. I knew we were in good hands with Michaela but she went above and beyond and I was so impressed with the wonderful job she did on our wedding day. She managed to keep everyone on track all day and oversaw a number of details I wouldn't have wanted to bother with on my wedding day. She was so professional and considerate. She even managed to be almost invisible amidst the controlled chaos of the day, meaning that she knew to discuss any issues or potential hiccups with members of my family or wedding party instead of bringing it to my attention. Plus she was HUSTLING back and forth between the bride and grooms suites, our reception venue, two different "first look" sites and the church, all without breaking a sweat. She truly put my mind at ease and delivered everything she promised and more on the most important day of our lives. We can't thank her enough! I would recommend her to any and all brides-to-be!
---
Reviewed on

7/28/2016
Kayla A
Michaela did a truly tremendous job! We hired her as our "day of coordinator" but she was so much more then that! Communication was always open with her, we met twice before the wedding, she was in charge of our rehearsal and our go-to the day of. She went above and beyond to... Read More make sure everything went as planned on our wedding day. She always came to meetings prepared and took detailed notes. From the very first phone call with her I knew that we could trust her to help us make our day perfect. Our ceremony was supposed to be outside but because of weather we had to move it indoors which she helped make possible and did a great job handling all of the behind the scenes details. A few things did not get delivered on time/had to be dealt with and Michaela, along with our caterer, handled the issue themselves without me even knowing. I could not recommend Michaela enough, she is genuinely a terrific wedding planner!
---
Reviewed on

7/25/2016
Kate F
We used Michaela for day-of coordination for my July 9, 2016 wedding and she was excellent. My biggest concern was my rehearsal and ceremony on the day-of as my venue did not provide a director for these two events. Luckily, I contacted Michaela just a few months before the... Read More wedding and she was available! We met and I was instantly comfortable with her. She was very good with communication leading up to the wedding. She helped the rehearsal go smoothly and was great on the wedding day! She set up everything just as I wanted and checked in on me all night. She was also invaluable in helping gather all of our belongings at the end of the night. I would definitely recommend Michaela to future brides!
---
Reviewed on

10/28/2015
Talia C
Michaela went above and beyond to make sure our wedding was perfect. We hired her to primarily handle our rehearsal and ceremony. She did a phenomenal job excecuting all of our plans. She was always super quick to answer my many questions and gave her expert advice when... Read More necessary. There were a few issues that came up leading to the wedding and Michaela handled them immediately. If you are looking for some help on your wedding day, you will not regret hiring Michaela, she is fabulous!
---
Amazing wedding planner!!
Reviewed on

4/14/2015
First off, let me just say that I've never really dreamed of my perfect wedding day since I was little like so many brides that I've talked to. Maybe because my now husband and I have been together forever. Maybe because I have a pretty laid back personality. Maybe because not... Read More having my dad (who had passed away from brain cancer 3 years earlier) to walk me down the aisle a wedding seemed impossible. I've always known I wanted to get married on the beach. I've pictured pale yellow bridesmaids dresses. Myself in a mermaid style dress with a sweetheart neckline. Gorgeous bouquets of peonies and an amazing signature cocktail...okay I may not have had every detail in my head but I obviously had quite a list of things that were really important if not absolutely necessary to have my version of a perfect wedding. And when you decide to finally tie the knot after a long engagement and book your venue the end of May for a wedding that September it can be a little overwhelming to say the least. Especially when you own three busy boutiques and work 50-60 hours a week. That's where Michaela was such a blessing. She not only put me at ease when the details like do I want Swarovski crystals sprinkled on my bridal bouquet or a hologram on the dance floor? But she helped with the important aspects of the wedding like who to recommend for the DJ, flowers, and finding the perfect venue. I may not have always known what I visualized for every moment of my perfect day but one thing is for sure: Michaela helped me to plan the most gorgeous day imaginable from the beach ceremony to the best DJ you could ask for to keeping a surprise fireworks display at the end of the night that I planned for my hubby! I honestly wouldn't change one thing about my wedding from start to finish. She was there every step of the way making sure that everything I visualized became a reality. I couldn't imagine having to coordinate everything on my own and am so grateful for such an amazing wedding planner who truly cared about me and my special day. I would recommend her to anyone who wants a perfect day regardless of if you have a vision or not. She will plan every detail and you will be glad you chose her! 😊💍👌🎉
---
The Wedding Planner is GREAT!
Reviewed on

3/22/2015
I was very pleased with The Wedding Planner's services. Michaela was truly a joy to work with. Her kind nature, genuine personality, and professionalism really eased any worries my daughter-in-law had on her wedding day. Leaving the wedding day coordination in Michaela's hands... Read More made our day stress free.
---
Wedding planner bliss
Reviewed on

12/17/2014
Ashleigh S
Michaela was wonderful! She helped with all the little details that can really drive a bride crazy. My rehearsal dinner venue canceled on me a week before and Michaela was on the phone instantly trying to find us a new venue. She constantly went about and beyond her job... Read More description and I will miss her greatly! My sister will ABSOLUTELY be using her someday!
---