Home

The Well Tied Knot, LLC
Details
Civil Union, Commitment Ceremony, Elopement, Interfaith Ceremony, Non-Religious Ceremony, Religious Ceremony, Same Sex Ceremony, Second Wedding , Vow Renewal Ceremony
Buddhist, Catholic, Orthodox, Adventist, Anglican/Episcopal, Baptist, Congregationalist, Holiness, Lutheran, Methodist, Nondenominational, Pentecostal, Presbyterian, Restorationist, Protestant, Quaker, Christian, Interfaith, Conservative, Reform, Jewish, Muslim, Pagan, Secular, Spiritual, Unitarian, Wiccan
Newlywed Life, After The Wedding, Getting Engaged, Ceremony, Wedding
Contact Info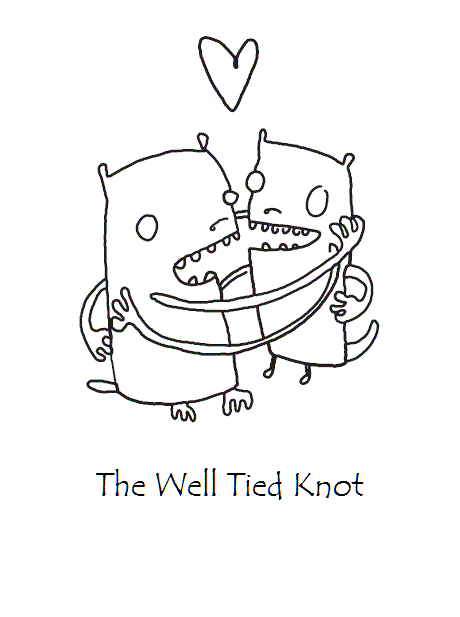 Address
6703 Germantown Ave., Philadelphia, PA
Tri-State Area, DC, VA, MD, NY - and anywhere you want!
(484) 228-1055
WEBSITE
Reviewed on

1/04/2018
Brianna M
Michelle was so wonderful to work with. She really took the time to get to know me and my husband as a couple. She was great to collaborate with and really listened to what we most wanted for our ceremony. She crafted a very personal and beautiful ceremony for us that really... Read More reflected who we were as individuals and as a couple. Everyone that attended our wedding said that it was one of the best ceremonies they'd been to - and that's very much due to Michelle!!
---
Reviewed on

7/18/2017
Sam P
We don't even have enough words to convey how amazing Michelle was as our wedding officiant. All of our guests raved about how moving and unique our wedding ceremony was and some people even asked if she was an old friend since she made our ceremony so incredibly personal. She... Read More met with us on multiple occasions before the event to get to know us better and craft the perfect ceremony to fit our specific partnership. Her gift for writing truly adds to the whole experience. Highly recommend for anyone looking for a personal and heartfelt wedding ceremony!
---
Reviewed on

7/14/2017
Amy C
When searching for an officiant, my husband and I wanted to find someone who would be able to create a personalized ceremony full of meaning to reflect our relationship. Michelle could not have been a more perfect choice! From day one, Michelle was very responsive to all our... Read More messages, questions, and concerns. She Skyped with us once and met with us in person four times before our big day! Michelle was able to craft a perfect ceremony with incredible detail. She also helped us create our own wedding vows. On our big day, Michelle kept the mood light and happy despite some last-minute weather drama. She even made sure to stop by and check on the bride during the big panic. I cannot say enough about Michelle. She was not only an incredible officiant for our wedding, but a good friend throughout the process. We were really lucky to find her and I would recommend her 110% to anyone looking for a personal and intimate planning process and ceremony.
---
Reviewed on

3/30/2017
Stephanie P
My fiance (now husband) and I needed an officiant that understood and could incorporate both of our cultures on our special day. He has a Hindu/ Catholic background and I am Jewish. Needless to say, making sure both of our cultures and religious backgrounds were incorporated... Read More within our ceremony was no easy feat. Well, along came Michelle. She was absolutely amazing! She was extremely knowledgeable about both of our backgrounds and our ceremony was perfect. If you are looking for something truly special, seek no further! Michelle took her time to get to know my husband and myself and even traveled up to New York to speak to us in person and begin to plan our ceremony. Our meetings did not stop there. We skyped, chatted on the phone, and even met face to face a few more times to ensure that our ceremony was not only flawless but something we would remember forever. Michelle was so caring and took care of every detail and really listened to us. On our wedding day, even with all our friends and family in the room, our ceremony felt intimate and really represented both my husband and myself. I could not have imagined having anyone else officiate our wedding and be such an integral part of our special day.
---
Reviewed on

11/08/2016
Megan R
My husband and I are so overjoyed that we picked Michelle to be our officiant for our wedding. She has such an easy-going and personable vibe to her that we knew right away she was going to be a great fit for us. Michelle was very easy to communicate with and took the time to... Read More get to know us through Skype and an in-person meeting. She was very flexible and everything was at our convenience. This was important to us, as we are both very busy professionals. As far as the ceremony she created for us, it could not have been more perfect. Not only was it personal and meaningful (because Michelle took the time and effort to get to know us) but it was tailored to our own beliefs and values and truly resonated with us and our guests. There is no doubt she has a special talent for connecting with couples and being able to convey their love story in the most powerful way. We highly recommend Michelle to conduct your wedding, she is the best!
---
Reviewed on

10/26/2016
Shelley M
Michelle Weiss is adorable! We knew when we left our initial meeting that we wanted her, she was even our first officiant to meet, cancelled another one we had lined up on the way home. Her questions were both personal and thoughtful, and though she was based in Philly, she... Read More was more than happy to meet us in our neighborhood for a beer a couple of times and had some great ideas! I lost count of how many people came up to us (and our parents) to say how creative, or unique, or just-like-us, our ceremony was. Everyone loved it! :D
---
Reviewed on

9/10/2016
Diana H
Michelle is amazing. After our first meeting we knew she was the right person to marry us. She is fun, professional, very thoughtful, and we did not have to worry about the ceremony at all. We had a few meetings leading up to our wedding and we looked forward to each of them.... Read More She listened to our thoughts, gave us her ideas, based on her extremely diverse experience, and crafted a beautiful ceremony for us. On the day of the rehearsal, she took charge and made sure everyone in our wedding party knew what to do -- including my young brothers who she took aside and helped them prepare for a reading. She truly cares about the couple she is marrying, and makes sure that everything goes smoothly. We are so grateful that we found Michelle and we highly recommend her.
---
Reviewed on

8/25/2016
If there's such thing as a perfect wedding ceremony, my wife and I had one last weekend! Asking Michelle to officiate our wedding was one of the best/most important decisions we made in our entire planning process. We had several meetings prior to the big day, and even got an... Read More opportunity to read/edit our ceremony. Michelle is responsive, thoughtful, and truly takes the time to create the perfect ceremony that makes the bride and groom (and their parents) overjoyed. My wife is Presbyterian and I am Jewish. Michelle created the perfect ceremony that incorporated traditions from both religions, while also mixing in some of her own, thoughtful notes. She took the time to get to know us on a personal level, which added another level of personal touch to the ceremony. If you're looking for an officiant, give Michelle a call -- she'll make all of your wedding dreams come true! :)
---
Reviewed on

12/27/2015
Reesa G
I am not a person who usually writes a review online; however going through the wedding process and knowing how hard it can be to find incredible vendors, I had to share my experience. We picked Michelle because right away she was extremely responsive, and very easy to... Read More communicate with. Through our conversations, emails and phone calls, Michelle was able to gather what was really important to us and she created a ceremony that matched our personalities. Michelle made the entire process easy and enjoyable. It felt like we were working with a friend to finalize all of the small details. The main feedback we received from our entire wedding weekend was how our ceremony had a great mix of intimate moments and laughter that Michelle was able to create. She understood who we are as people and as a couple. I honestly couldn't have asked for a better experience and I would highly recommend working with Michelle and this company!
---
Michelle is Fantastic
Reviewed on

12/12/2015
Our wedding happened under extremely stressful circumstances. His father, my father and my husband-to-be were all diagnosed with cancer within six weeks of each other, and the ceremony was shoved up from months away to "in three weeks time." Michelle was accommodating,... Read More understanding, and worked with us to get through this extremely stressful time, even figuring out how to skype in my father when the day of the ceremony he was simply too ill to join us. We were also a mix religion marriage, and she was extremely sensitive to the needs of not just what we needed to be said, but what our parents did and didn't want to hear. As my mother said "she effortlessly seemed to say all the right things for the moment." I wouldn't have wanted anyone else, and she is my first, best and only recommendation to anyone looking for an officiant.
---
Michelle will help create the wedding of your dreams
Reviewed on

11/30/2015
My husband and I didn't know the first thing about planning a wedding. But the one thing we were sure of was that we wanted Michelle to marry us! She helped us create a beautiful ceremony that reflected our individuality and our sense of humor. Neither of us is religious but our... Read More families are, and Michelle designed a non-denominational wedding that impressed even the most conservative of our crew. Michelle is knowledgeable, friendly, patient, and funny. She is a fantastic officiant and we recommend her highly. You won't be disappointed!
---
Most Amazing Person EVER.
Reviewed on

11/28/2015
My husband and I wanted an unconventional wedding - a small and simple ceremony. We didn't exactly run away and elope, but almost! We wanted something personal and significant, but we chose not to have family or friends join us in a private retreat to the woods for our... Read More wedding. Michelle had officiated for several friends; their weddings were unique and beautiful and perfect for them. I knew I wanted her guidance and spirit in beginning married life. I was thrilled when Michelle said it would bring her joy to work with us! Michelle was incredibly insightful and thoughtful about creating a framework for our wedding that suited us perfectly. Through at least three revisions of text and vows, her grace and patience continually amazed me. She's flexible, easygoing, and makes you feel like being true to your own vision or version of a wedding is the most lovely, happy, reasonable thing in the world. She's also pragmatic, detail oriented, and keenly aware of the need for a timeline. Michelle can deftly elicit decisions when you're unsure, without ever making you feel pressured or second guessed. Michelle... *happy little sigh* She's just so amazingly professional, warm, genuine and simply fantastic. Josh and I are blessed to have Michelle in our life, and recommend her with every possible ringing, glowing, resounding "YES, PICK MICHELLE!!!" that we can possible articulate. She has a wisdom beyond her years and an appreciation for the deep partnership and foundation of open communication that help ensure a relationship that will survive the challenges life brings. We knew we wanted something personal and meaningful that lay in the unexplored territory between the traditional church wedding and a legal-but-minimal JP ceremony. I can't imagine having done it without Michelle. This April will be our fourth anniversary. We've made it through some major job changes, a cross-country relocation, and we continue to grow and support each other. Josh and I suggest that if you're getting married, and you want something a little (or a lot!) out of the ordinary with the guidance of an amazing, creative, incredible person, you should definitely contact Michelle!
---