Home

The White Dress by The Shore
About this Vendor
Exquisite Style, Extraordinary Experience.
It's about beautiful surroundings. It's about dedication to the details. It's about exceeding expectations. It's about luxury. At The White Dress by the shore, we re-define luxury every day with our curated collection of chic couture for brides, mothers & maids, offered in an antique home.
Details
Bridesmaid Dresses, Flower Girl Dresses, Mother of the Bride Dresses, Wedding Dresses, Dresses, Alterations, Custom Designs, Fashion
Contact Info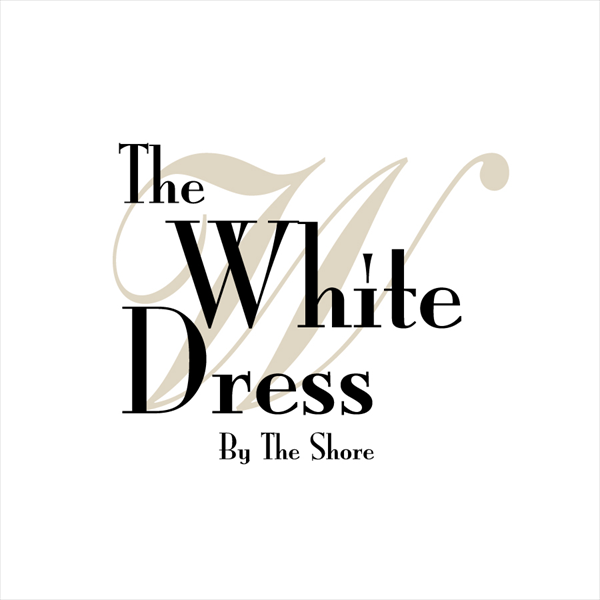 104 E Main St, Clinton, CT
Love!
Reviewed on

12/28/2011
Stacey S
I made the trek down to Connecticut in search for my dream dress. I had been eying it forever. As soon as my maid of honor and I walked in, we were treated so wonderfully. I worked with Kelly and she truly went above and beyond. She found my dress for me (nicknamed Courtney) and picked out several other beautiful gowns for me to try on. It was such a great experience. Even when I went to pick up my gown, everyone was so nice to work with. There were a couple stores closer to where I live that carried my dress, but The White Dress by The Shore caught my eye from the start. It was certainly well worth the drive and I can't recommend them enough. I just love the whole atmosphere of the store. Kelly if you read this, Thank You so much for all of your help and helping me find my dream dress. You are fantastic!
---
Found the perfect dress
Reviewed on

10/12/2013
Kelly E
Beautiful shop, women know what they are doing. My daughter knew what she wanted and they had it. When she came out in THE dress I knew it was IT. No pressure. Added things to the dress that my daughter wanted without any hassle. Offered us beverages. It took quite a long time to get her gown but worth it, she looked amazing in it.
---
Wonderful experience
Reviewed on

10/09/2013
Sara S
Love this place! It was the second place I went to look for a wedding dress and as soon as I walked in I knew this would be the place. Shana was the girl who I worked with and she was just awesome. I tried on many dresses, and I loved every single one I put on they have such a huge selection of gorgeous gowns, Shana did not rush me or push me like I know some places do. She made the whole experience so fun for my mom and I. And when I decided on a dress, we had some champagne! I did not do alterations here because they are a bit pricey here and I also wanted a place closer to where I live but they were so great at finding me someone. If your looking for a wonderful experience with an awesome staff this is the place to go.
---
Reviewed on

6/26/2015
Heather F
Let me start by saying that I came here because I was looking for a sample dress. My appointment was okay. Although, we kept being moved until they finally put us in the annex building for the BM dresses. I get that we were only shopping for samples, but that is only because they didn't have any designer that could get a dress shipped in time for my wedding. However,i did find a dress I liked that was originally $2700 if ordered new and was on sale for $1600 (with an addional 15% off if I purchased it right then) I asked if they could drop the price lower and the best they could do is take $50 of the $275 cleaning fee they would charge. I left without making the purchase and found the same dress online for $900. Given that I like to support my community and buy local as much as I can, I gave them a chance to match it. They came close by charging $1200 and including the cleaning fee. After purchasing they were said they would schedule a pickup with the cleaners and the cleaners would call me to pick up directly from them. However, after 2 weeks (purchased on the 10th over the phone, called back on the 25th) I called because I had heard from no-one. They said it was at the cleaners and that the cleaners would call me. When pressed to find out when the dress was picked up they told me the 24th. So...the reason for 3 stars: 1. They said they would call to schedule a pickup with the cleaners. I don't know about you but to me that means they plan on having it picked up fairly quickly. 2. When I called I had to push them to find out when they actually had it picked up. 3. The lack of communication. If you knew the dress wouldn't be picked up for several weeks, why not let me know so I could pick it up and drop it at the cleaners. 4. The the whole experience just doesn't sit well. And worst of all, I felt like I was a bit of a bridezilla when I got mad on the phone. Why does it always seem, businesses are great until they have your money, and then don't really care what happens after that.
---
Such a Special Wedding Dress Experience
Reviewed on

3/12/2015
Michelle T
White Dress by the Shore was the best wedding dress experience I had by FAR. They were so sweet and lovely and really gave me all of their attention and helped me find the perfect dress. They also have amazing sample sales and I got a beautiful Amsale dress for a fourth of the price, it was unreal. I highly recommend - these ladies are the best!
---
If you are looking for the perfect experience, this is the place to go
Reviewed on

2/18/2015
Sarah W
Before I start, I just have to say that I am in love with White Dress and will be bringing every engaged friend I have here. If you are looking for the perfect wedding gown shopping experience, this is the place to go. It is located in the most adorable little house and the sales girls are the most friendly people you will ever meet. I had been shopping at several other places and wanted a dress that was both classic and unique. The first dress Holly picked was MY dress. She absolutely understood the look I was going for and helped me pick out the veil and accessories. Over the fitting process, Holly would always make a point to stop in and say 'hi' and to see how the fittings were coming along. White Dress also has THE most amazing seamstress, she is a verifiable genius, which makes it easy to get your alterations done. If you are looking for the special experience and something that is a little unique, this is the place to go.
---
Amazing service and my perfect dress!
Reviewed on

9/18/2014
Rachel T
I started my experience at TWD with a White Carpet Appt. If you are even remotely considering it - do it!! I had 7 bridesmaids and wanted them to all be a part of my dress shopping experience - and this was absolutely the perfect way! I went in with an open mind and some very basic ideas of what I wanted. Shana was AMAZING. She was patient and kind and made me feel so comfortable in what can feel like a very stressful situation! She ensured I only tried on dresses within my budget and understood my vision of what I was looking for probably even better than I did myself! When I thought I had found my dress she helped me talk through some other possibilities to ensure I was 100% comfortable with my decision. TWD continued to be wonderful even after I "said yes." I went back with my sisters and my MOH to look at bridesmaids dresses - and we ordered our blush Donna Morgan dresses through them as well. My bridesmaids weren't all able to come in for measurements, but TWD did a great job working with each of my girls to get the right sizes in! During my accessory appointment, Jill helped me pick out earrings, a comb and my veil! The jewels that they have there are absolutely STUNNING - I am just waiting for another excuse to wear my earrings. I also used Shana's recommendation to reach out to Kelley from Aquinnah Jewelry, who was able to help me put together custom earrings for each of my bridesmaids! I also can not speak more highly of the alteration process. Both seamstresses I worked with were so sweet - and really genuinely cared about making sure the dress fit just right!! My third fitting was fourth of July weekend, and when we ran into trouble with traffic, they went above and beyond to reschedule on a Saturday morning, to ensure my MOH was able to join me as originally planned! I can not thank the women at TWD enough for everything they did to make my experiences with them easy and wonderful!
---
Wonderful
Reviewed on

9/06/2014
Grace S
I recently purchased my wedding gown here. They were amazing! I never felt rushed, they took their time and let me try on dresses for about 3 hrs. Once I picked my dress, they put different veils, belts, and accessories on me. The owner of the shop came in the room as well and helped. I really enjoyed my time there and can only highly recommend going there!
---
LOVE THEM!
Reviewed on

8/14/2014
Jenna
White Dress by the Shore is such a wonderful place to go dress shopping. Everyone there is so sweet, helpful, and they, make sure you walk out there completely satisfied. I bought my dress there and had my alterations done there. There were some issues with the fit of my dress but they worked non stop to make sure the dress fit perfectly. Any bride looking for a fun, relaxing experience dress shopping and looking for a place that truly wants you the bride to be happy, go to White Dress by the Shore.
---
Awesome Customer Service
Reviewed on

8/08/2014
Dani M
My mom and I went there to shop for wedding gowns. My budget was a little below the average for their dresses there (which is around $2200-$2500+, if I remember correctly) but I originally went because they had a sample sale on a particular dress I was interested in. My consultant Jessie was AMAZING! She was very good at pulling dresses that were within my budget, but also willing to let me try on the ones that we're insanely priced (just for fun!). Although we ended up buying from another shop, I HIGHLY recommend this store for their beautiful selection and awesome customer service.
---
Absolutely Amazing
Reviewed on

7/17/2014
Lindsay Z
White Dress by the Shore was absolutely amazing from every step of my dress process. My process spanned from 2011 to 2014 and each and every time I went there the staff was absolutely incredible. From picking out my dress with absolutely no pressure, or pushiness from the staff, to choosing accessories and of course alterations their staff was professional, helpful and you feel like you're part of the family when you're there. The owner Beth is always around the shop and helped me from a fitting to picking out accessories. I have probably worked with at least five members of her staff and they were ALL consistently wonderful. Including just emailing the shop about last minute accessories, or fittings. I honestly do not believe you could get a higher level of service than at WDBTS and I highly recommend you get your dress there!
---
Reinvent the Dress
Reviewed on

7/10/2014
Jacky
I wanted to wear my grandmother's dress but it was outdated. So, I brought it to The White Dress by the Shore and met up with Beth and her team. They were honored to be a part of reinventing my dress to have more of a modern touch and making it more my style. My grandmother's dress was worn in 1952 and was in an attic for a long time but we managed to make it look just right. Over a series of meetings we slowly transformed this old dress into a unique gown that only I would have! They were great and really made me look fabulous. If you want to get a dress transformed into your unique style I would highly recommend going to this great shoreline dress shop. (They have beautiful new gowns as well!!!!)
---
What an experience!
Reviewed on

6/27/2014
Jennifer S
This was the first actual wedding dress shop my mother and I came to after looking at David's Bridal. It is a magical place! We met with Kelly, who was so personable and charming. I really didn't know what I was looking for, jut what I didn't want. We took two armfuls of dresses upstairs and began. As it turns out, the very first dress I tried on was THE one. And I think my mom and Kelly knew it before I did. I changed a few things on the dress, but Kelly helped me see the end result, and was just so wonderful! Being indecisive as I am, I came back a week later, but in the time in between she sent me a personal card about our appointment and how beautiful the dress had looked. It was so kind of her. When we went back she remembered everything about me, and she helped us celebrate my decision with champaign. She also helped my mother find THE most beautiful and perfect dress for my wedding. She is fabulous! When it came time for alterations, I cannot speak highly enough about Penny and the staff. They were very attentive to my wishes, and made the dress into the even more beautiful dress of my dreams. When we ran into an issue during the final fitting with the corset I had gotten somewhere else, they were quick to step in and make sure I didn't leave without having everything I needed, and having it be a perfect fit! I would highly recommend The White Dress to anyone looking for a wedding gown for a dress for a special occasion. You will be treated like royalty!
---
The Best Experience
Reviewed on

6/14/2014
Charity S
Out of all the experiences involved in the chaos of planning a wedding, The White Dress is the biggest bright spot in all of it. I was pretty weary about calling their in the first place because I didn't have much of a budget to work with, but they were nice enough not to make me feel embarrassed about it. The Little White Dress collection luckily was what I wanted and had dresses in my price range. The atmosphere itself is both relaxing and welcoming. I was always offered drinks on my visits. Everyone addressed me by name, making me feel a little bit special. Holly was there for almost all of my visits from the dress shopping, to accessories, bridesmaid shopping, and fittings and remembered all my details. I had such a great experience on my own that I paid for their "Bridesmaid Soiree" so that my girls could get the same treatment. Definitely a recommended service - mimosas, cupcakes, and dress shopping in a private and beautiful room. Do it! Anyway, my girls all had fun and an easy time picking the perfect dresses. The whole process was seamless, and again, relaxing (really important when planning a wedding!). I never felt like I had to worry about anything - they were fast and always took care of any concerns so quickly. I also loved that they carried some Connecticut made dresses - not just dresses made in batches in China and shipped over. If you can find it in your budget, or even just shop their sample sales, definitely stop by. It's a unique and wonderful experience. Thanks, ladies!
---
Fabulous Experience!
Reviewed on

6/14/2014
I worked with Holly from The White Dress by the Shore and had the best experience finding my wedding dress. I went back multiple times and she really worked with me to understand my sense of style and what would work best for me. We ended up going a different direction than I originally thought and I loved the result!
---
Simply the best
Reviewed on

6/09/2014
Courtney S
The White Dress by the Shore was wonderful from the moment I stepped foot in the door. I had visited other stores, and none of them made me feel as comfortable and special as this one. The girls I worked with, mainly Holly and Jessie, were so wonderful. I was excited to see them each time I came in for a fitting. I never had a worry about my dress fitting or looking fabulous. They worked with me and my schedule, and when I was stuck in traffic and couldn't make it in for my last fitting ( eek), they get it all together and ready for pick up for my brides maids. My dress was perfect for me, fit perfectly and the experience was so positive. I would recommend them to everyone! We also got our bridesmaids dresses from Chic by the Shore, their store for maids and moms. A++ for this store!
---
Wonderful Experience!
Reviewed on

6/08/2014
Samantha R
The White Dress by the Shore was a wonderful experience and provided me with a beautiful gown! I first came to The White Dress as my first dress shopping stop, I was looking for the upscale, boutique experience. I was not disappointed. I worked with Shana, who was fantastic. I told her what I was looking for and we pulled dresses together (some boutiques will NOT let you look through the dresses, but White Dress does!). Shana suggested a dress that I was hesitant about- it wasn't really what I had been looking for- well, as I am sure you can guess, Shana knew best! That was my dress! I left without it and shopped around, but nothing could compare. I came back and purchased a few weeks later. It was a very unique style dress (not what all brides might choose) but that's what the White Dress can bring to the table that others do not. The designer (David Fielden) is only sold by 4 retailers in the US. I truly saw nothing else like it (after going to 2-3 other places). The service was outstanding. Beth, the owner, is great at what she does and was helpful in telling me small adjustments to make to the dress which really elevated it. We later came back for a bridesmaid soiree which was just as wonderful and my girls ended up buying beautiful dresses from the White Dress as well.
---
Bride
Reviewed on

9/18/2013
Ashley S
Trying on wedding dresses and ultimately making my decision on the dress has been my favorite experience of wedding planning so far. The staff at the White Dress by the Shore made the experience easy, enjoyable and so special. They are so positive and involved and make each bride feel like they are the only girl trying on dresses that day. The store itself is beautiful and comfortable, each bride having their own really nice dressing room. In addition to wedding dresses, I was able to accessorize and purchase my veil and belt. I ended up finding my dress at another store and asked for the White Dress by the Shore to order it for me because I loved my experience there so much. They did and I cannot wait for the dress to come in and try it on again and wear it on my wedding day!
---
The Perfect Dress
Reviewed on

9/16/2013
The first place we shopped for my daughter's wedding dress was The White Dress By the Shore -- and it was also the last place. Our consultant listened carefully, reviewed our Pinterest board, and expertly selected gowns to try on. We hit the jackpot on dress number three, and the bride-to-be looked like a goddess. They never tried to up-sell us, but were respectful of our budget parameters. My own mother-of-the-bride dress was flattering, fit perfectly (thanks to their expert seamstress) and elicited many compliments on the special day. White Dress really personalized the experience for us, adding to the joy of planning.
---
Amazing experience
Reviewed on

9/14/2013
Virginia B
One of my co-workers had suggested I go to the White Dress to look for my bridal gown. She raved about her experience and I thought "yeah right I am sure it was that great". Nonetheless I gave it a try. From the moment you walk in the door for your appointment to the very last fitting you are made to feel extremely special. I am a plus sized bride and I was worried nothing they had in stock would fit me to try on. Not once was I made to feel self conscientious about my size. I met with the consultant and told her what I was looking for. She immediately said she had a dress in mind with lace. I hate lace I told her but I would give it a try. Well much to my surprise that was my dress. There was no question about it when I put it on. After confirming and purchasing the dress they brought champagne for me and my guests. That was surprising and a nice added touch. Since then I have had most of my fittings with my final fitting/pick up of the dress happening next week. Each and every time I have enjoyed my time there. The dedication by the staff to ensure your dress is perfect for the big day is amazing. I have never experienced service like it before. The level of service, care, and commitment by the entire staff should be commended. I would recommend The White Dress by the Shore to ANY bride.
---
Gorgeous Dress
Reviewed on

7/11/2013
Kristen M
Very pleased with my gown, and my bridesmaid dresses. We planned a bridesmaid soiree that was a blast, and the girls got discounts on their dresses. Both the MOB and MOG dresses came in later than expected, but the shop was easy to work with. Chose the muslin option that Modern Trousseau offered, which was a lot of fun, and my dress fit perfectly. Kelly, who no longer works at TWD was so much fun, and got to know my style. The shop is gorgeous and so much fun to visit. My accessories from Haute Bride were fabulous!
---
AMAZING
Reviewed on

7/11/2013
Samantha M
They did an amazing job with my dress and took a lot of time in constructing a beautiful way to tie up the back. Owner was sweet and helpful and the staff were absolutely amazing.
---
June 2013 Wedding
Reviewed on

7/08/2013
Katelyn D
Perfect! My experience was incredible. The shop is gorgeous, the variety of dresses to choose from was extensive, the service was better than anywhere else. I had such a fabulous experience with my dress-consultant, Jill, and all of the staff. My dress was everything I had dreamt.
---
You pay for the experience
Reviewed on

7/05/2013
Monica W
You can probably get a cheaper dress elsewhere but you can't be assured that the tailoring and dress will be perfect on your day. You pay for the service here because all of the staff knows you personally. Our tailor and consultant were excellent! The dress turned out stunning and I got so many compliments on the uniqueness.
---
Amazing Experience
Reviewed on

7/02/2013
Janine M
The White Dress by the Shore offered me the BEST experience when dress shopping. Their store is quaint and charming, and stock full of amazing gowns and accessories. The gals that work there are all attentive, but not pushy - they truly know the meaning of quality service! I purchased a Modern Trousseau gown, and went with the muslin fitting; as they promised, the gown was beyond perfect. I live in NYC, so I was nervous about the commute back and forth from CT for fittings - but they are super accommodating, and helped to work around my schedule. I would fully recommend a visit to this shop - you won't be disappointed!
---
Meet The Owner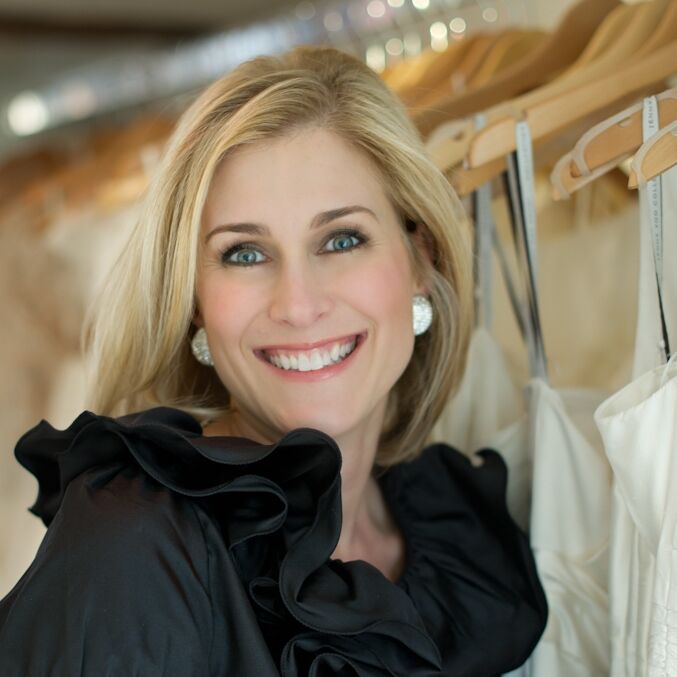 Beth Chapman
BETH CHAPMAN, owner and fashion stylist, is a veteran of the retail industry. She spent 10 years working in the corporate office of Ann Taylor, where she served as a Vice President of Merchandising. Beth's love of exquisite fabrics and feminine details, along with her sincere desire to create a memorable shopping experience for brides, compelled her to launch The White Dress by the shore, in 2004. Her styling work has been seen in the top bridal publications in the industry and she is the co-author of The White Dress in color, an inspirational coffee table book for brides-to-be.
Send Message