Home

Thirteenth Moon Photography LLC
About this Vendor
Thirteenth Moon Photography LLC
Details
A Variety/Blend of Styles
Contact Info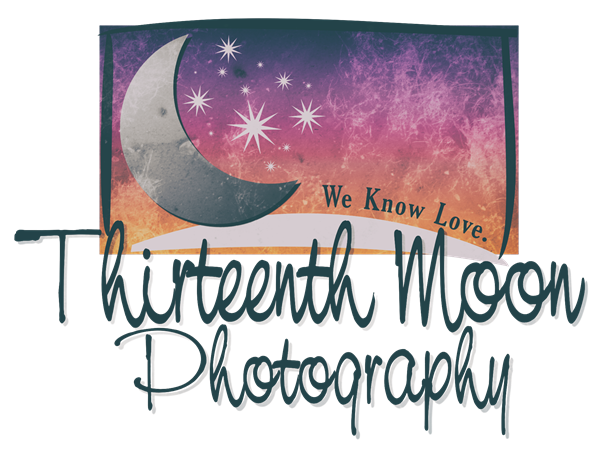 North Carolina & Beyond, Charlotte, NC
WOW!!
Reviewed on

11/19/2014
Leslie N
So far we have only seen a preview of our photos...but WOW! Those previews make it clear that we chose the most talented photographers! The images are incredible. Anyone looking at the photos can immediately tell that Thirteenth Moon Photography has experience, talent and passion for what they do! I would not hesitate to recommend them to anyone for their special day! You will not be disappointed!
---
Fantastic Pictures
Reviewed on

10/19/2014
Victoria C
Bill and Rachael made taking pictures fun. We chose them through a referral from Royal Crest as well as looking at their pictures on their website. They were very fun to work with and in the end we got a ton of fantastic pictures! It was worth the cost to end up with great pictures which will last a lifetime. We are very pleased with the service and value we received from Thirteenth Moon. Not to mention that Rachael was pregnant and gave birth soon after our wedding, but still delivered quality pictures. You will not regret your decision to go with Thirteenth Moon!
---
Our Photographers for life!
Reviewed on

10/14/2014
Kristin S
5 stars just aren't enough to rate Thirteenth Moon Photography! Bill and Rachel are absolutely AMAZING at what they do! We actually found our wedding venue because of their beautiful work! A friend of mine recommended them to me so I viewed their website and immediately contacted them to meet up and discuss our wedding day. Before we even met them we knew we were going to hire them for our wedding photographers and when we walked into Starbucks for our initial consultation, it was confirmed to us they were the photographers for us! Bill and Rachel treat you like you have been friends forever and make you completely comfortable and at ease which is a huge plus when you will be working with them throughout your whole wedding day. We hired them for their "west package" because we wanted our entire day documented. At our engagement photo shoot, it was Rachel's birthday and they took the time out of her special day to shoot our session and on top of that, Bill had a freak nose bleed attack. We were willing to cancel our shoot, but they insisted on continuing with the session and went on like everything was normal and gave us beautiful engagement pictures! Their professionalism goes above and beyond!! On our wedding day, Bill and Rachel were at our venue even before we arrived. Rachel stayed with myself and the girls, and Bill stayed with my then soon to be husband and the guys during the getting ready time. Rachel not only took pictures during that time, but she also helped in getting me ready. They go above and beyond what they are hired to do. Even Bill helped my girls bustle my gown, after the ceremony, because they were having a difficult time finding all the loops and buttons. Bill stepped in and got the job done. Stop looking and BOOK THEM!! You will NOT regret it! They are worth every penny!! My husband and I look at our pictures all the time and are so thankful we hired them! They will not only be our photographers for life, but friends as well!!
---
AMAZING
Reviewed on

7/18/2014
Stephanie W
Bill and Rachel are so wonderful! They are tons of fun and so professional. We had such a blast at our engagement shoot and they did a fabulous job photographing our wedding. They are fast, organized, and have a way of making you feel so comfortable, which is a big deal for my husband who doesn't really like taking pictures! They send a preview of about 20 images a few days after the wedding which is great for someone like me who wants them instantly! Our family and friends have had nothing but great things to say about how wonderful they were and how amazing the preview photos are! Our final wedding images were even more amazing then we expected! They were able to capture the memories from our day in the most beautiful way. We love them and look forward to using them in the future for our family!
---
Amazing photographers!
Reviewed on

6/06/2014
carissa g
Bill and Rachel are not only wonderful people to work with, but they are fabulous photographers as well! We got our photos back recently, and we are BLOWN AWAY by the quality and beautiful shots they were able to capture. Our cake melted and they were even able to make that look good! Don't wait another minute; go book them!!
---
Listen!
Reviewed on

5/24/2014
Brittany R
Please stop and do the absolute best thing you can for your wedding (other than showing up of course) and book Bill and Rachel NOW! No, not now, yesterday. Honestly, do you not see that every single one of their ratings is five stars? I knew I was booking them even before our first meeting because I literally drooled for hours just looking at their website photos. They have the gift of making YOUR wedding photos look like they belong on the cover of a magazine for crying out loud. They made the entire process so easy I thought I had to be missing something, WRONG! It really is just that easy with them. Honestly, these two are the absolute best in the business and worth every penny if not more. I loved every minute I got to spend with these two and I will be recommending their services to anyone who will listen. Bill and Rachel were able to capture moments and details I never thought possible at our wedding and for that I am forever grateful. They go above and beyond and are the most fun and loving people on this planet. As a bride who originally wanted to elope and not have to deal with the stress of planning a huge wedding, I can honestly say I would do it all again just so I can use them again. We will definitely be using them for any further photography needs.
---
:)
Reviewed on

5/14/2014
Mary S
Thirteenth Moon Photography is AMAZING! My wedding was about three weeks ago so I haven't seen all of the photos yet, but just the preview is to die for. They are super professional but also very personable. They helped keep me calm when things started to get a little crazy. Their pricing is afordable and worth every penny. I shopped around and met with quite a few photographers before choosing. After my meeting with them I knew they were the ones. Feeling comfortable in front of the camera is very important when it comes to getting good photos and I can say honestly that taking the shots of just me and my husband is one of the most fun and best memories I have of my wedding. Bill and Rachel are the best! I know they will be around for a long time and are already super successful:)
---
The absolute best out there!
Reviewed on

5/14/2014
Rachel and Bill are AMAZING! I could not have asked for a better pair to photograph my wedding and engagement photos. They did such a wonderful job. They also went above and beyond their duties to make sure they captured all the specific moments I wanted. I got one of their larger packages and it comes with an album. I can't wait to get the album back to oogle at all our amazing photos even more. Shortly after the wedding we were given a DVD with all the wedding photos on it. I am so happy how everything turned out.
---
Awesome
Reviewed on

2/19/2014
Lisa M
Rachel and Bill are so wonderful and their work is extraordinary....what else can I say, they are just awesome!!
---
they really do "Know Love" (and wedding photography too)!!!!
Reviewed on

2/05/2014
Shane E
So it seems that we'll be adding another five star review to this amazing vendor's page. Bill and Rachel are absolutely the best one can ask for in wedding photography. Years ago I worked as an assistant for another top Orlando area photographer and let me tell you, Bill and Rachel easily exceed the level or service, care, creativity, and value that his clients received. It starts with the day you meet them, for us a bridal show about a year before our wedding. Right away you'll be able to tell how professional and personable they are as they show you different examples of their work on iPads and have a mini-consultation with you about what your needs will be. Next they schedule a sit down meeting where you have their total attention and go over the details of your wedding and what and how they will do their work. Don't worry if you have none of that figured out yet, because if you book them, they are so great and flexible and you will have the most important detail of how to capture and remember your day done. Then depending on your package, you do an engagement shoot and our pictures were EPIC!!!! We used them on our wedding website and invites and they really set the theme for our special day, I cannot say enough about their engagement shoots. Then finally your wedding will come and they will arrive early, take tons of pictures of you, your guests, your setup, etc, and you will get a preview a few days later which will blow your mind with how stunning the photos will be. There is so much more to say but I'll end by saying Bill and Rachel are the most talented, caring, and personable wedding photographers in Orlando. You get so much value for the price and really having both of them there is so great as well (double coverage for the price of one). At the same bridal show where we met them, the other photographers we visited wanted 2-3 times as much money for less time, less photos, no engagement shoot, an "associate" photographer, and no personality.
---
LOVE Them!!
Reviewed on

1/16/2014
Leska W
Rachel and Bill are AMAZING! We were truly blessed to have them capture our wedding day and also to have gained two awesome friends. On our big day, Rachel and Bill were not only helpful with the photography piece but the overall flow of the day and coordination. We had some small hiccups in our day and the two of them were at our sides asking how they could help…and the hiccups had nothing to do with the photos! Between them offering my maid of honor advice on lacing up my dress, keeping the bridal party on track, finding out what was going on with our catering staff, and helping me sew my necklace back together (yes you read that right) among other things we would have been lost without them. We should probably also mention how great their photography is! The two of them are naturals at catching intimate moments of the day as well as the natural light and environment that surrounds each moment. At one point, Rachel was practically laying in a flower bed to capture a unique shot that most people would over look. When we view the photos of our first dance, it's like we are back in that very moment thanks to their ability to capture each cherished step. Their professionalism and kindness did not end with the wedding day, Rachel and Bill created our "Thank You" cards while they were on vacation! That isn't something most individuals would do. Rachel and Bill take pride in their work and genuinely care about each of the couples they work with. We would recommend Thirteenth Moon to anyone and have already thought about hiring them for our future life events!
---
Phenomenal!
Reviewed on

1/14/2014
Lori R
Look no further, these are your photographers! Rachel and Bill were absolutely phenomenal. From their creativeness in every shot to their amazing personalities, they get an A+ from us! Not only are they amazing at what they do, but they were right there anytime I needed them- from holding my drink to catching me at the bottom of the stairs! Every couple is hesitant at first when booking their photographers because you want every moment of your special day caught on camera, but with Rachel and Bill you will see that all of that worrying was for nothing! You will get amazing shots, and lots of laughter. Thank you Rachel and Bill for everything you did for us on our wedding day
---
Most amazing talented photographers ever
Reviewed on

1/13/2014
Laura C
Rachel and bill are the most amazing photographers but what really sets them apart from the rest is that they take a true investment in getting to know their clients on a personal level. They are so incredibly talented and truly fall in love with each couples love story. It's amazing how they show the personality of the couple and love between them in their pictures. Their eye for this is something that cannot be taught. I knew from the moment meeting with them that they had to be apart of my wedding. They were always a great support system and so incredibly responsive to any question or issue I had- whether it was related to photography or not. I personally had major issues with my original venue and wedding dress but Rachel and bill never hesitated to help in any way possible. They are not only amazing people but truly incredibly talented photographers. I feel as though I have found my photographers I will continue to use for all future life events! They will forever be apart of my husbands and I lives as photographers and friends!
---
Great Photographers
Reviewed on

1/12/2014
Elizabeth F
Rachel and Bill really made us feel very comfortable, not only are the pictures AMAZING....they are out of this world!!!! I was referred to them by a friend and I am so happy my friend sent me to them. My husband and I are so pleased with the pictures. I know, I could never find anyone better!!!! We did our engagement photos with Rachel and Bill and was so beyond happy with them that we HAD to have them for our wedding!!!! I still have people from my wedding speaking about how wonderful our engagement and wedding photos are!!! What I really loved is that you never saw Rachel or Bill, they were hidden but still had great pictures!!!! Never Once I saw them and I LOVED IT!! I will always use Thirteenth Moon Photography for anything, I trust them and know they do wonderful work. They deserve 10 stars, but I am not able to. Thank you for an amazing experience and adding new friends to our lives!!!!! Make sure to use them I PROMISE you will never regret!!!!!!
---
Bill and Rachel are AMAZING!!!
Reviewed on

11/14/2013
Lillie
I can't express enough how thankful we are that we hired them for our wedding! Not only are the photographs BEAUTIFUL, they were professional, fun, flexible, and captured our wedding in a way that I know no one else could! From the very start, we knew we wanted Thirteenth Moon to be our photographers. Their samples were gorgeous, and they were priced lower than 90% of the other photographers we researched. Photographers with similar pricing were not as good, and photographers that were just as good quality wise had inflated, overblown pricing that included "packages" with services and items we did not want or need. We met with them at a Panera and immediately were impressed with how professional they were and how relaxed they made us feel. They love to kid around and are fun, easy going people by nature. This was important to us, as we wanted people that we felt comfortable with, and they made us feel immediately comfortable! After meeting with them, we decided to up our photography budget, and are we glad we did! They stayed at our wedding until well after the cake cutting, and captured some of the most hilarious moments on the dance floor! They were completely unobtrusive, and most of the time we completely forgot they were there. My mother even remarked that there was only one time at the very beginning of the ceremony that she noticed them, and then they "disappeared" (her words exactly!). The formal pictures after the ceremony went quickly and were a lot of fun, and they directed our party of unruly groomsmen and bridesmaids quickly while making it fun. After the wedding, they posted a sneak preview of our photos the next day, and we couldn't believe how beautiful and polished they looked! They made us look like movie stars, and I was thrilled! We ordered the wedding book, and we can't wait to see the rest of the pictures and pick out the ones that will go in the book!
---
Awesome Photographers!!!!!!
Reviewed on

11/08/2013
Annemarie S
My husband and I got married September 28,2013. When we first met Rachel and Bill we just loved both of them. They are not only two of the sweetest and greatest people but, they are the greatest photographers!! If you are getting married and are still looking for a photographer look no more "Thirteenth Moon", is the company that you need to go with. They are organized and fun to be around the day of your wedding. I didn't have to worry about anything the day of our wedding. They turned out to be not only wonderful photographers but, they are now our friends!! Jeff and Annie
---
True appreciation for excellent work at our wedding
Reviewed on

11/05/2013
Susan B
When we originally met them, we had a great feeling of their vision, what to expect and their price was very reasonable. Upon reading their reviews we felt very confident in their abilities. We, like the other reviewers, received so much more than expected. The level of participation and understanding of our theme allowed them to put together typical shots, and more importantly to accentuate our vision. Look at our pictures, they are not only well done but have that extra WOW factor. If you have a special occasion and need a photographer, you have one less decision to make, call Thirteenth Moon Photographers LLC. Let them make your special occasion even more special like they did for us! With our deepest appreciation, thank you Thirteenth Moon! Susan and Robert
---
Wonderful!!!!
Reviewed on

10/24/2013
Cari P
WOW!! AMAZING!!! BEAUTIFUL!!!….. This is the reaction I received from friends and family. They said the entire wedding was beautiful, but they could not believe how thirteenth-moon was able to capture that and more. My sister-in-law said she can not stop looking at their pictures online, she looks daily. Not only does thirteenth-moon shoot and edit flawless photos, they are a joy to be around. At the beginning when we first had our engagement photos taken, we were a little worried because we knew our faces would hurt from "Fake" smiling and feeling awkward with weird unknown people taking our pictures. I am pleased to say it was the exact opposite. Bill and Rachel instantly made us feel like we had been friends for years. We were doing tons of talking and laughing, so no need for fake smilies here. On the wedding day Bill and Rachel arrived a little early and ready for showtime. When it was go time for the ceremony to start I feel like Bill and Rachel put on invisible jackets or something, because I do not remember SEEING them- yet I have amazing up close photos they took so I know they were there somewhere. Once the ceremony was over we instantly got to work on all the formal photos. Bill and Rachel were very organized and that went VERY quickly. Afterwards was when the real magic happened, we rushed to different "must have" photo shots- and these photos are the ones I love the most. The sunset was beautiful and thirteenth-moon captured all of it. When the reception started Bill and Rachel put on their wonderful invisible jackets and went to work. They were there for everything yet, not seen. I do kinda wonder how they did this because it seems like it would be hard to miss two people walking around with cameras. I truly feel like thirteenth-moon did an outstanding job with everything! I am fortunate to say not a single thing went "wrong" or was different than what I planned. Thank you Thirteenth-moon for all of your hard work and capturing our special day. I could not have asked for a better photographer. Book them NOW- tomorrow may be too late.
---
Can't Speak Highly Enough!!
Reviewed on

10/19/2013
Mandy F
The BEST decision we made was choosing Thirteenth Moon Photography for our wedding photographer!! From day one, Bill & Rachel were very professional and at the same time, made us feel so comfortable to where it felt like we had known them for years. Going into the wedding planning, I thought for sure the photographer would be the most difficult vendor to find but after meeting them, it was a very easy decision to make. Besides how nice and downt to earth they both are, their pictures are beautiful and creative and as far as price goes, you will NOT find anything better!! You can tell they have so much fun and enjoy what they do and that helped us to feel relaxed and have fun right along with them! From the engagement pictures to the wedding day, I realized how important it was to have a photographer that made you feel at ease and with Bill & Rachel, it felt like we were hanging out with friends. With a bridal party of 20, I didn't think it would be an easy task for a photgrapher but they proved that there is no wedding too big for them to handle! We have already received SO many positive reviews from friends & family about how great the pictures turned out! We can't wait to see them again in a few months for our friends wedding (who we referred them too). When it comes to a wedding, you would be crazy not to choose Thirteenth Moon Photography!!
---
Fantastic
Reviewed on

10/01/2013
colette g
As a man, the idea of people following me for hours on my wedding day while they squawked commands at me and told me to pose in unnatural positions made me slightly ill. However, I am very happy to report that Bill and Rachel of Thirteenth Moon Photography were a joy to work with and didn't squawk even the slightest bit. They took incredibly natural photographs and didn't force us to do anything that was out of our comfort zone (we are a very casual couple and would have just giggled at anything too "fancy-shmancy"). Getting married at Walt Disney World means you have an almost overwhelming number of options for wedding photography and while there are quite a few that I would rate as being "very good", I really haven't seen any that are on the same level as Thirteenth Moon. They simply do terrific work and are a true pleasure to work with. If I am ever in need of more wedding photography – and I SINCERELY hope that I never am – I wouldn't hesitate to hire them again. -Dave (the groom)
---
THE BEST OF THE BEST!!!!
Reviewed on

9/28/2013
There's a good reason Thirteenth Moon receives one 5 star review after another...and that's because they truly deserve it! Actually 5 stars seem a bit inadequate given how fabulous they are. Choosing a photographer is one of the most important decisions you will have to make regarding your wedding. Not only do you want someone who can take great photos (Rachel & Bill are AMAZINGLY TALENTED), but it is equally important they are people you feel comfortable around because they will be with you from start to finish. In addition to their great skill, they are the nicest people you will ever have the pleasure to meet. I can't imagine working with anyone else...and trust me I am a very fussy mother-of-the-bride. My daughter and I had met with several photographers and just didn't feel they had "it" but we were so sure Thirteenth Moon was "the one" that we signed with them on the spot. And we aren't the only ones that felt this way, my son and future daughter-in-law signed with them after meeting them once. Their engagement photos was incredible and I know their wedding photos will be as gorgeous as my daughter's are. When something is right you know it. Once you meet Rachel & Bill you will know what I mean. They are best of the best...and that is no exaggeration!!!! PS The wedding was in 2013!
---
AMAZING PHOTOGRAPHERS, DO NOT LOOK ANYWHERE ELSE!
Reviewed on

8/15/2013
Bill & Rachel were an absolute pleasure to work with for both the engagement photos & our wedding photos. We were able to see a preview of our wedding photos the night before we left on our honeymoon. Alesie & I were just amazed with the preview pictures which they captured of our wonderful wedding and cannot wait to see the rest of the photographs. All of our family and friends cannot stop talking about how amazing our wedding preview photos look and we have referred quite a few friends that have already or looking to book them in the future. From the initial meeting, we knew these were the perfect photographers for us. Bill and Rachel kept things fun, and relieved any stress we had on our wedding day.They also helped save the day with referring us to a videographer a few weeks before our wedding, after our booked videographers went bankrupt and folded. Do not look anywhere else for photography services. Book them now before your wedding date is not available!
---
BEST decision you will make!
Reviewed on

7/31/2013
Amanda H
First piece of advice...call them, set up a consultation and book them right then and there...and if they don't have your date available, CHANGE your date so you can have them! Rachel and Bill were the BEST decision we made in our wedding planning. From the initial consulation, they made me feel so comfortable and I could tell they were REAL people who cared deeply about what they did. I could tell that from the start and booked them that night. They are very quick to answer questions you might have along the way about ANY part of the wedding, which puts any bride at ease! Once my husband met them at the engagement shoot he knew why I fell in love with them after the first meeting. Rachel and Bill actually got my husband to smile FOR REAL, rather than the fake smile I usually get from him =) They are SOO fun and make every situation a little less stressful. The wedding day was perfect!!!!! They are very quick to get pictures posted. We couldn't have asked for a better experience...and we gained great friends. Thank you so much Rachel and Bill, we truly appreciate all of your hard work and we had a blast!
---
Best Photographers EVER!
Reviewed on

7/24/2013
Marcela b
Book them. Book them right now. Get off this website and call them immediately before they don't have your date available because they are too amazing and someone else realized it before you. Bill and Rachel were absolutely incredible. As soon as they showed up on the wedding day, I knew everything was going to be fine. They made me laugh and took some gosh darn fabulous photos. They make you feel comfortable and are great at wrangling family members so that you can get through those formal photos and get to the fun stuff! Leading up to the wedding they were always prompt in replies and even reached out to us a few times to check in. I recommend these two will my whole heart and will definitely be using them for all my future photography needs. LOVE LOVE LOVE THEM!
---
My Daughter's Wedding
Reviewed on

7/07/2013
Jessica S
Our daughter's wedding was held on June 29th at the Hyatt Regency Grande Cypress. We had a good feeling when we first met Bill and Rachel Bolen over a year ago. At the wedding, they did their thing in a professional manner and went above and beyond! Rachel even helped my daughter fix her dress! During the cocktail hour, they were sure to get the family photos quickly so that we could enjoy the party. During the reception we saw them take countless pictures while remaining "invisible." The best part happened the day after the wedding when we were pleasantly surprised to find 40 sample pictures from the wedding online. The pics were fantastic and our friends could not stop raving over the quality and artistry of their work. We were bowled over and we can't wait to see more. Save yourself some time and money and be sure to check out their website. You won't be disappointed!
---
Send Email