Home

This Magic Moment Bridal Studio
About this Vendor
Helping you create that Magic Moment
Magical moments happen every day here! Our goal is to bring you the best wedding dress experience through our beautiful and elegant bridal studio and our top-notch, professional staff. Find that high-end designer wedding dress at a fraction of the cost. You never have to discount fashion or style. Plus, you will have the entire bridal studio all to yourself. Yes, it is open only for you for the entire 90 minute bridal appointment. We love when a bride finds that perfect designer wedding dress and she can't get that wonderful smile off her face. We hope we can serve you and help you find that magical wedding dress that let's you say "Yes, this one is mine!"
Details
Wedding Dresses, Dresses, Alterations, Bridal Stylists, Private Appointments Available, Fashion Services, Fashion
Contact Info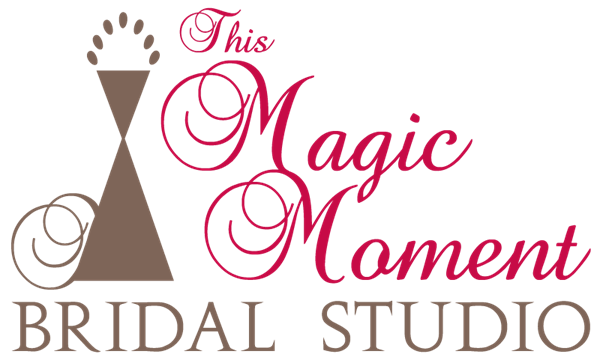 Reviewed on

1/21/2018
Emma W
I can't say enough great things about This Magic Moment! Lisa and Mashel are amazing! They were extremely helpful. With each dress I tried on they explained the alterations that could be made to customize it to my liking. Lisa gave me a lot of other tid bits throughout the... Read More appointment, which were very helpful since I've never tried on dresses before. They had an amazing selection and the prices were awesome! I highly recommend This Magic Moment. You won't be disappointed!
---
Reviewed on

12/19/2017
Tara S
Making an appointment at This Magic Moment Bridal Studio was the best decision I could have made! The reason it is such a gem is because of owners Lisa and Mashel. I made an appointment with them for a Saturday morning with both of my parents and my MOH. This was my very first... Read More time trying on dresses. Though I had some ideas of what I was looking for, I fully expected to leave my appointment with a better idea of the dress style I liked, but not the actual dress. I was wrong! Lisa and Mashel spent 90 minutes listening to the things I liked and didn't like with each dress I tried on. They were patient and kind throughout the entire appointment and never ever made me feel pressured to make a decision. Most of all they made me feel special and gave me their undivided attention. I have been to other bridal salons with friends and I have never seen an appointment like this one! Though there were about 5 dresses I could have walked away with that day, I found my dream dress at This Magic Moment...and during my first appointment! My wedding is 10 months away and I simply can't wait to wear my dress! Thank you thank you thank you to Lisa and Mashel. I would highly recommend this bridal studio to every bride!
---
Reviewed on

1/03/2018
Natalie V
My family and I had the best experience at This Magic Moment! The bridal studio was clean, organized, and very classy. The women who work there, Lisa and Mashel, are so sweet, and they really too the time to listen to what I wanted! They also gave me privacy changing, which is... Read More really difficult to find at any wedding dress store. I could not be happier finding a dress that I love at an affordable rate! I could not recommend This Magic Moment enough!
---
Reviewed on

12/30/2017
Rosanna B
Lisa and Mashel were wonderful to work with! They are very friendly, knowledgeable, and truly personalize your experience. The store is well organized by size and has an excellent selection of dresses in a range of affordable prices. I went in to try on dresses for the first... Read More time on a walk-in Wednesday, and ended up scheduling an appointment for that Saturday where I walked out with the dress of my dreams.
---
Reviewed on

12/30/2017
Lindsay Z
I had literally the best experience at This Magic moment. The people were incredible and could not be beat! I cancelled all my other appointments because I knew that this experience was all I needed. The dress I found is beyond words and the company was just perfect! I could... Read More never have dreamed of a better experience! Thank you all! :) Just perfect!
---
Reviewed on

10/15/2017
Emily R
This was the first bridal studio I went to and they set the bar for a great experience!! We were greeted by Kristin with wine and chocolates. It was just my mom and I and she made us feel totally comfortable. I never once felt pressured throughout the experience. She respected... Read More my budget and she gave her honest opinion. She also had great knowledge with accessories to make the dress even better!
---
Reviewed on

10/01/2017
Alexandra W
I really loved This Magic Moment Bridal Studio! The ladies were absolutely wonderful, and I love that you have the entire salon to yourself. They have wine and chocolate, which really tops off the experience. The studio has a large selections of dresses in tons of styles and all... Read More sizes, I was really happy with the selection. They were even willing to work within my budget when the dress I loved was slightly over budget. The only reason I'm not giving This Magic Moment 5 stars is that with the nature of a store like this, I felt pressured to choose a dress or forever walk away from it, since it may not be there if you go back. If you're ok with this kind of wedding gown shopping, then it's not a problem! They are definitely worth checking out for brides with high fashion and low budget!
---
Reviewed on

8/28/2017
B M
Mashel worked with me from start to finish and was absolutely wonderful! I have a time-consuming career and she accommodated by scheduling an appointment outside of business hours without complaint. I didn't have any idea what I wanted, but Mashel helped me sort through styles... Read More and shades until we found the perfect dress for my body type and coloring. She was friendly and courteous and I was very comfortable the whole time. I was even more comfortable with the final price. Every dress at This Magic Moment is an absolute steal! I highly recommend this store for a any bride!
---
Reviewed on

8/22/2017
Maria V
We had a wonderful experience at This Magic Moment! From the time we stepped through the door, we were made to feel extremely welcome. They even had a little custom sign set up that said, 'Welcome, Maria!' on it, which really made it feel special. It is by appointment only, and... Read More you are the only customer in the shop during your appointment! They also provide water, wine, and chocolates to make it an even more special experience. Our sales consultant was very nice and genuinely excited about my wedding. She was able to quickly pick up on what I liked and didn't like about certain dresses and then tailor our remaining selection based on that. We had pulled several dresses to try on, but after she saw our reaction to some of them after I put them on, she was able to spare us time by removing the other pulled dresses that had the features I didn't like. She also found some other dresses that we hadn't pulled! Although I ultimately did not end up buying my dress from This Magic Moment, I would highly recommend shopping here!
---
Reviewed on

6/19/2017
Claire M
They are seriously angels! Purchased a dress at Exquisite Bride a year before my wedding. When I went to pick it up two days before, it was ruined and they didn't think they could fix it. Spent two days working with them and fitting to get our money back. So the Thursday before... Read More my wedding, I went to This Magic Moment. They gave me the full experience over again and the seamstress dropped what she was doing (planning a graduation party for 150) to help. She even came to my mother's house to do the fittings-all within 12 hours. And the dress was PERFECT! And even better than my original dress. I truly can't say enough about this place. You need to visit them!
---
Reviewed on

3/12/2017
Janna O
From the moment I stepped into the store, Lisa made me feel so special. She allowed my mom, sister, and me to look around the store and try on everything and anything I wanted. She didn't make me feel pressed for time, and took her time helping me with every single gown to make... Read More sure it fit perfectly. I found a dress that I loved but wasn't sure about it, so Lisa let me come back the next day without an appointment to try it on again. Even then I wasn't sure, and Lisa was so patient with me and didn't pressure me at all. She was more than accommodating the entire time. I ultimately did go back and purchase the gown and am so glad I did. The customer service is phenomenal, and they have an incredible selection. Any Pittsburgh-area bride should absolutely visit this store. The experience I had here was FAR above the four other shops I saw. Thank you, Lisa, for making this a truly magical experience!
---
Reviewed on

12/30/2016
Katherine M
Had the most wonderful experience today at This Magic Moment! If you are going to go to one bridal salon, you absolutely need to go here. I was a little nervous beforehand as I was shopping for a wedding dress for the first time and wasn't sure what to expect. When we arrived,... Read More we were immediately welcomed and greeted with wine, snacks, and a personal sign for me, and I felt much more comfortable and relaxed right away. Lisa was absolutely amazing to work with! She listened to what I wanted, was very attentive to what I did and didn't like about each dress, and gave helpful suggestions without being at all pushy. She was able to show me how a dress that I wasn't crazy about initially could be altered to be exactly what I was looking for, and I ended up purchasing that dress. We ended up staying past our scheduled appointment time, but never felt rushed in any way. I couldn't be happier with the entire experience and would highly recommend This Magic Moment to any bride!
---
Reviewed on

11/24/2016
Samantha M
I went to This Magic Moment with my mom and sister to try on wedding dresses. This was the first place that I went to try on gowns and I'm so glad we went here first! The prices are very reasonable for the quality of the gowns and even though they are a sample store and dresses... Read More are only in the sizes displayed, they have a wide range of dresses to choose from! I picked out 6-8 dresses that I was interested in and Lisa was so great at reading our enthusiasm for each dress I tried on and picking others off the rack that we would like. The dress I ended up buying from them wasn't even one I picked! Their prices are very reasonable and they have one appointment at a time to give you great individual attention.
---
Meet The Owner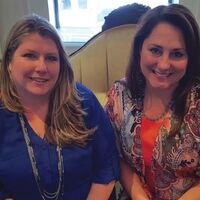 Mashel Rathmell & Lisa Filter
Lisa Filter and Mashel Rathmell have been in the wedding business for almost five years helping budget conscious brides plan their wedding without sacrificing style and quality. For several years, these ladies have done this through weekend wedding sales around the Pittsburgh region. But by demand, a permanent place now known as This Magic Moment Bridal Studio was born! Now, Lisa and Mashel are able to focus all of their attention on the gorgeous designer wedding dresses, intimate service, and a magical wedding experience to last a lifetime. Let the wedding fun begin right here.