Home

Tickled Pink Weddings and Events
Details
Engagement Party, After Party, Bridal Luncheon, Bridal Shower, Rehearsal Dinner, Welcome Party, Ceremony, Cocktail Hour, Day After Brunch, Reception, Rehearsal, Wedding
Destination Wedding Planning, Destination Weddings, A la Carte Wedding Planning, Budgeting, Day-Of Coordination, Full Service Wedding Planning, RSVP Tracking, Planning
Contact Info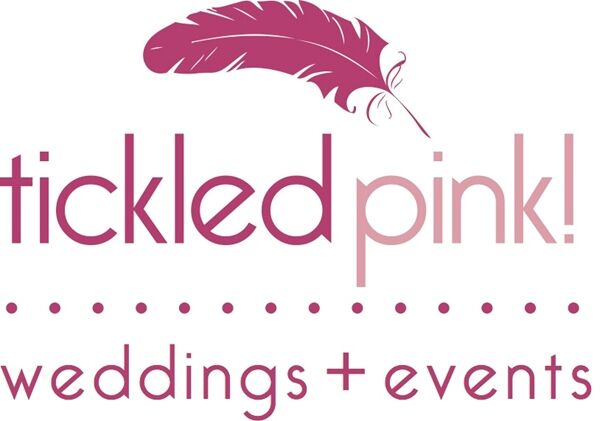 Reviewed on

8/22/2017
Brynn M
I cannot say enough about these ladies! Brittany's team is the best of the best. The planning process was so smooth and when we had an issue come up, Brittany resolved it fast! The day of was an absolute dream, for many reasons, but a lot had to do with how much these ladies... Read More take on so you don't think about a thing! I truly got to enjoy the day and when I needed to do something/be somewhere, Brittany just put me there! Not only is this team super professional and the best in town at their jobs, but they are fabulous ladies that you end up calling friends. They truly care about you having the perfect day. I would certainly go with a wedding planner, Tickled Pink to be exact! 😊
---
Reviewed on

1/24/2017
Jerilyn V
We couldn't be more pleased with our services from Tickled Pink! Our wedding was at the Cypress Grove Estate House in October and Kristi was our ceremony coordinator. At a very exciting and hectic time, Kristi helped keep up calm and organized. EVERYTHING went as planned and... Read More the night was perfect. I even had multiple guests tell me that they've never been to a wedding that ran so smoothly. Thank you Kristi and the Tickled Pink Team!
---
Organized, Helpful, and Great Taste
Reviewed on

10/17/2013
Mary F
Brittany from Tickled Pink was so helpful in planning our wedding. We no longer live in Florida and had to plan from out of state. Brittany was great at scheduling appointments on the weekends we were in town, did an amazing job selecting the right vendors so the meetings were... Read More comfortable and productive and we didn't have to waste time talking to folks that would have been the wrong fit. She was even great at helping talk me through the difficult situations that came up as we were blending cultures, families, funds, and ideas of what a wedding should be. She's great.
---
Reviewed on

10/18/2017
chelsea r
Tickled Pink Weddings and Events was recommended by my venue Cypress Grove, out of the whole wedding process this was by far the BEST thing I've ever done! I did like planning my wedding but it was so nice to hand over everything the month of to my planner Kristi. Kristi was... Read More absolutely amazing and so down to earth. We met up for a consultation to go over the packages and what I needed; I ended up doing the month of planner. We would email back and forth and I never felt like I was bothering her or asking a stupid question (which was so nice). She literally made my last month of planning so easy and simple I was cool as a customer came wedding time! Thank you so so so very much Tickle Pink, you guys are absolute rockstars!
---
Reviewed on

8/22/2017
Kasey H
This was such a hard review to write because I literally can't put into words how much I loved and appreciated my experience with Tickled Pink Brides. From the moment I reached out for information on their wedding planning services + pricing, Tickled Pink Brides (and more... Read More specifically, Kristi) was professional, thorough and organized. Kristi made it so easy for me to relax and focus on me during the final month of my wedding -- taking care of confirmations with vendors and all the last minute details that come along during the last month leading up to my wedding day. When my husband and I walked into the ballroom for our sneak peek before the reception, I literally almost cried -- Kristi and the TPB team completely got my vision and really made it came to life. I will without question recommend Tickled Pink to all of my friends in the Central Florida area when they are planning their weddings. They are exceptional!
---
Reviewed on

2/01/2017
Joey B
My wedding had a tight budget, was very DIY, and I lived out of town. Planning quickly became overwhelming and burdensome on those who were in Orlando helping me. That is when I reached out to Tickled Pink and decided to go with the One Month Out service with Kristi. It. was.... Read More perfect! Kristi went above and beyond during the entire process, not just one month to the date. She helped provide me with vendors that fit in my budget and answered my hundreds of emails along the way. Come one month to my big day she took over contacting all of my vendors and being the point person from there on out. It really helped to not stress about anything especially being hundreds of miles away. Week of: Kristi picks up EVERYTHING. All of my DIY decor, serving necessities, drinks, signage (which she handlettered, beautifully!), EVERYTHING! She even went through it all and asked questions about how I wanted things to look. She made my very vague vision absolutely beautiful. This was all so important because I didn't want my mother or bridesmaids to have to decorate or do anything but be with me on my day. And Kristi made that happen. I don't think I could sit here and list all of the things she did for my wedding. I could not have done it without her and Tickled Pink.
---
Reviewed on

10/29/2015
When I first got engaged and was beginning the planning process I was told one thing by my best friend and Bridesmaid Donna… a wedding planner is ABSOLUTELY a must. I really wasn't 100% sure of that until I met Kristi at Tickled Pink. Out of all the 5,000 decisions I made in... Read More regards to my wedding, picking Kristi at Tickled Pink as my planner was hands down the best one. Whether you are having a small, large, destination, local or backyard wedding a wedding planner is an ABSOLUTE NECESSITY and Tickled Pink is the best in town. I cannot even begin to express my gratitude for all of the personal attention, patience, guidance, organization, attention to detail and the countless hours of extra time and effort she and her team dedicated to making my dream day a reality. Kristi and the tickled Pink team have surpassed any and all of my expectations and I could not be more grateful. Krisiti is so professional, helpful and easy to work it and Tickled Pink Brides is beyond lucky to have her as one of their planners. I HIGHLY, HIGHLY, HIGHLY (did I say highly enough) recommend them as your planner and I have already told all my single girlfriends when they get married they are hiring Kristi at Tickled Pink… no questions asked. There are not enough "Thank You's" possible for the tickled pink team…. My day was absolutely PERFECT because of you! Lots of love, Lesley 
---
Great service
Reviewed on

12/15/2014
Beth H
Kristi is the best! I thought I was organized until I met her. We went for month-of planning and I'm grateful for everything she did for us. :)
---
Worth every penny
Reviewed on

10/11/2014
Melissa R
Like so many brides nowadays, I went the DIY/Pinterest route for most of the details and decorations; however, I realized that it would be extremely helpful to have a month-of-coordinator to help execute all of the plans and details. The tricky thing was that I had my wedding... Read More at the Winter Park Farmer's Market and there is a very limited window of time to get set up (Farmer's Market typically does not allow weddings to set up until 3pm on Saturdays and our wedding ceremony was at 6:00pm which left only 3 hours to set up the entire reception hall!) Brittany was my month-of coordinator and I cannot emphasize how valuable she was to help think through the minute details that I had missed and come up with creative, resourceful solutions to pulling off the event -- even within the small 3 hour window of time on the day of the wedding. I had a medium-sized wedding (100 guests total) and she was incredibly helpful in answering emails, phone calls and questions in the month of the wedding and even setting up one last details meeting the week before the wedding to assuage my fears and anxieties and also pull together last minute details. I found she also had great relationships with local Orlando/Winter Park vendors I used (Lee Forrest for floral, Sugar Suite for cake, Farmer's Market for venue, Wish Vintage vintage furniture, Sarah Bray for photogrpahy) so that helped tremendously with the coordination on the day of the wedding. The day before the wedding, she loaded up her van with all of the decorations and made sure they got to the venue on time. I had a small crew of volunteers who worked with Brittany and 1 assistant to get everything set up in just a couple of hours. Amazing! It was smooth sailing the entire evening - Brittany made sure things moved along so I didn't have to worry about anything the day of the wedding from the caterers, the DJ, the cake cutting, even organizing a beautiful send-off into the evening complete with sparklers! It was a magical evening and I cannot thank Brittany and Tickled Pink enough for making it possible! If you're a DIY bride but need help the month of the wedding, I strongly recommend Tickled Pink as your coordinator. It will take a load of unnecessary stress off of you and your loved ones who are helping you plan and pull it off!:)
---
Helpful and professional planners
Reviewed on

4/08/2014
Kari K
We decided about two months before the wedding to get a month-of coordinator. After meeting with multiple vendors, we decided to go with Tickled Pink. They were the perfect fit for us - they provided two planners and were willing to do some of the day-of things that other... Read More vendors were not (like setting up our centerpieces). They were wonderful to work with - very friendly and professional. Our wedding day went so smoothly and we didn't have to deal with anything. It was a great match for us.
---
You NEED a coordinator - trust me!
Reviewed on

3/19/2013
Susan A
I thought I was completely against having a coordinator; my mom and I had planned all of the details and I was worried that a coordinator would want to change things from our vision. After receiving a recommendation to work with Terri with Tickled Pink for wedding day "peace of... Read More mind" and to figure out all of the week-of/day-of logistics (WHAT a help!), I am SO GLAD we chose to work with Terri and Tickled Pink. She took our visions and executed the day-of seamlessly! She worked with our venue coordinator, and Brittany (also Tickled Pink), worked with our church coordinator to make sure everything was perfect. I know they worked their tushies off the day of the wedding and made everything come together for a GREAT day. You will love working with Terri! THANK YOU TERRI!
---
Meet The Owner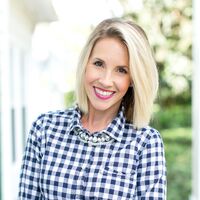 Brittany Sobering
Tickled Pink is a wedding planning + coordination company located in Orlando, and traveling far and wide to produce magical wedding days for each of our couples. We are organized, creative, and professional. On the other hand, we're flexible, practical, and always aim for a great party! Our clients trust us to handle each personal detail so they can simply enjoy their day. We can't wait to hear more about the event you have in mind and to show you what a Tickled Pink wedding is all about!