Home

Tic-Tac-Tag: Real-time Wedding #Hashtag Printer
About this Vendor
Not your traditional photo booth—Use your hashtag!
We are a real-time social media printer—some might say we are the evolution of the disposable camera, only better. Imagine your guests walking into your reception and seeing all the photos they posted from Instagram throughout the day printed and displayed for them to pick up. Imagine the excitement they'll have to continue posting throughout the evening. Not only is this a great giveaway for your guests but also a great way for you to capture all the moments around your special day. After your event, we will package up all the photos that we have captured for you to enjoy. Were you looking for an open concept photobooth? How more open can you get with us. Ask us about step-and-repeat backdrops, or get creative and design fun selfie stations. Capture moments and have fun doing it.
Details
Digital Files, Photo, On-Site Printing, Photo Props, Photo Booths, Social Media Sharing
Contact Info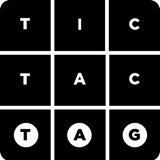 Reviewed on

12/08/2017
Renata L
Tic-Tac-Tag was a great addition to our wedding! Jason and Jessica were amazing to work with. Their professionalism and excitement for our wedding exceeded my expectations. They helped create a beautiful backdrop for the photos. The guests loved the hash tag and concept of... Read More tic-tac-tag! Everyone had a blast taking pictures and I am lucky to have more pictures that helped capture my wedding! We are lucky to have found such a great company and wish you al the best of luck!
---
Reviewed on

11/29/2017
Thad H
Everything was great from start to finish! Our guest were happy with Jason and his team as well as all the photos. We highly recommend for any event!
---
Reviewed on

9/27/2017
Irene M
We are so glad we booked Tic-Tac-Tag for our daughter's wedding! It added a very positive energy and additional element of fun. People really got into taking pictures and hashtag-posting them, and then getting the instant gratification of having the photo print out right there!... Read More Jason and his assistant were very helpful to people who had a hard time with the technology or with posting, and printed out extra pictures for anyone who wanted extras. Jason was great to work with on the creative part, leading up to the wedding. He created a template for us that matched our colors and theme perfectly. A week after the wedding we received a zip with all the pictures. Wonderful shots and video clips from not only the wedding and reception, but from the entire weekend!
---
Reviewed on

11/28/2017
Jonathan M
Tictactag was awesome! I've seen them work several times before and they're on top of their game. Always friendly and professional. You won't be disappointed. Thanks again!
---
Reviewed on

11/28/2017
Jonathan M
Tictactag was awesome! I've seen them work several times before and they're on top of their game. Always friendly and professional. You won't be disappointed. Thanks again!
---
Reviewed on

6/14/2017
Megan D
We used them for our office opening party and I could not be happier!  Jason was very responsive before the event and amazing on the day of the event! They ensured all of our guests knew how to get their photos and went the extra mile to make sure everyone was having fun! I... Read More can't wait until we have another event so we can use them again!
---
Reviewed on

2/02/2017
Chris G
Tic-Tac-Tag is fantastic. Jason and his wife were attentive for our entire wedding and provided everything we, and our guests, needed for the hashtag printer. If I'm ever planning another event, I would hire them without a second thought, especially over a photo booth. The... Read More hashtag printer gives the guests a lot more flexibility and is so much more creative. We could not be happier with Tic-Tac-Tag.
---
Reviewed on

9/30/2016
Melissa M
This has got to be one of the cutest ideas for any event. I love what Tic-Tac-Tag is doing and I have used their services before for an event. It was so fun and interactive, not to mention it really put our event hashtag to use and made it so we can easily access our event... Read More photos after the event was done. Jason and Jessica are so hands on and personable, their business would really be a fantastic addition to any event, especially because Instagram, is what it is and hashtags have taken on a world of their own. It's modern, it's easy, it's personalized. You can't go wrong!
---
Reviewed on

9/30/2016
Beckie E
The team was so wonderful to work with and made all the details easy to work with. I had my own graphics that I supplied and they worked with me to get it to be just the way that I wanted it to be without any complaints! On the day of the wedding, they showed up and were... Read More prepared and ready to go and even stayed later than what we first decided on since it was such a hit! I highly recommend Tic-Tac-Tag to anyone who is looking for a fun way to incorporate self picture taking without the ugly photobooth.
---
Reviewed on

5/03/2016
Suzanne R
These guys are great. A year ago I saw a similar company at a wedding in Las Vegas. I was surprised and baffled on how they were able to print out photos from Instagram instantly. I knew at that time that I was going to have a hashtag for my wedding, but never thought about... Read More using it like this. After a few emails we booked TTT for our wedding. The guests loved the idea and best of all there were no lines like you would get at a regular photobooth. At the end of the day the images captured on Instagram with our hashtag were amazing, our guests did a great job capturing moments I would never have been able to see otherwise. I totally recommend TTT to any other wedding party that is planning to use a hashtag. Thanks again TTT!
---
Reviewed on

4/05/2016
I'm not real big on Instagram or Social Media in general, but my wife is and she was so stuck on getting Tic-Tac-Tag to be a part of our wedding. To be honest I didn't get it and was afraid that the guests at our wedding would be on the same boat. Was I wrong... when we arrived... Read More to the reception photos from friends and family that were posted using our hashtag was all laid out on the the table and frames. Our guests were ecstatic to see that we had this at our wedding. As the night went on our guests were taking photos everywhere at the reception and taking pics of everything! I didn't even think that this many of my friends were even on Instagram, to make it worse my aunts and uncles were doing it as well and sorry to say but I had to be the one taught how to do this. Well, I can honestly say I am well versed in #hashtagging now and I wanted to share this review to let others know who are in the same boat as me that this was a really great addition to our wedding day.
---
Reviewed on

4/05/2016
I had a last minute cancellation from our planned photobooth company above everything else I had to worry about for my wedding. I saw Tic-Tac-Tag at a festival a day later and got their information. From the beginning they knew what I was up against and did an awesome job... Read More making sure that this part of my wedding was to be worry-free. Designs for my 4x6 photo template came quickly and I approved—they did such a great job. When it came down to the wedding day they got in touch with our wedding planner and setup in the reception hall an hour and a half before the reception even began. Come to my surprise, when I arrived to the hall along with the other guests, I saw their table setup (it didn't take much space at all) and they have already printed and posted not only the pics that guests took at the actual wedding ceremony, but the pics from a few days before leading up to my wedding day. Guests were so excited to see that all the photos that they posted with the hashtag was printed and ready to be picked up within a matter of seconds—making them shoot more pics all evening long. With Tic-Tac-Tag at my wedding our guests didn't have to wait in line to take a photo and at the end of the night I got pictures I would never have gotten from a traditional photobooth. Thank you Tic-Tac-Tag!
---
Reviewed on

4/04/2016
Christle D
While planning our wedding we decided to opt out of the whole getting a photo booth thing. We've been to a ton of weddings with photo booths and didn't want to do the same. A month or two before the wedding we saw Tic-Tac-Tag at an event and fell in love with the idea. No... Read More waiting in lines? An actual good sized photo? Posting on social media like you will anyways? Actually using that clever wedding hashtag you made up? How can you not like it? Luckily they were available the day of our wedding! It was a hit and I'm so glad we choose them. The graphics were well done, the table display inviting and everyone liked the idea. I highly recommend Tic-Tac-Tag!
---
Meet The Owner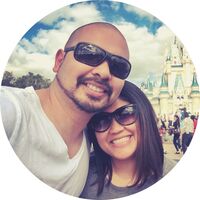 Jason & Jessica Uzarraga
CONGRATULATIONS ON YOUR WEDDING DAY! We're Jason and Jessica a "Husband and Wife Team" here to bring you something new, different and special for your wedding. At our wedding years ago we had disposable cameras in hopes to catch moments from the wedding that we might've otherwise missed. They didn't turn out the way we had hoped—a ton of dark and blurry pics is what we paid $$$ to received. Instagram and Twitter has changed the game and we see our service as the "Evolution to the disposable camera." We'll help capture your day through your guests eye and create a story worth sharing.