Home

Tiffany Monday exquisite beauty for the exquisite bride
About this Vendor
exquisite beauty for the exquisite bride!
Details
Hair Stylists, Makeup Artists
Contact Info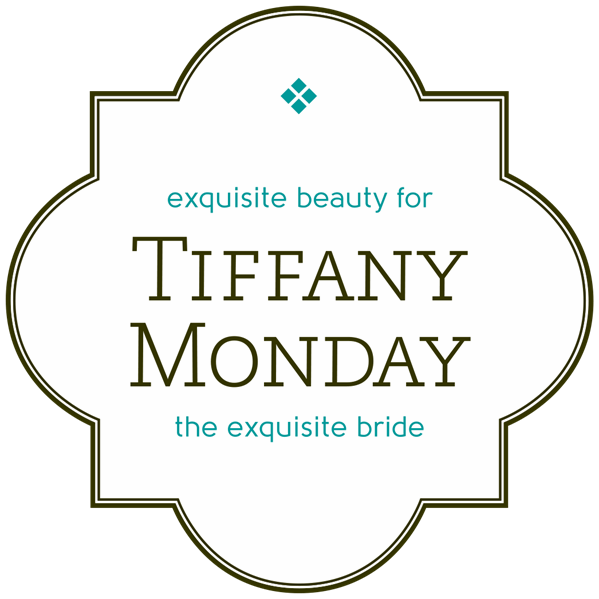 Best hair make-up in San Diego area.
Reviewed on

1/20/2015
I am an Asian bride ,who just married in Dec, 2014 and had Tiffany as my stylist. She is super nice and helpful ! I love worked with her as she is very professional and very easy to work with. We had a great time in preview section and she did exactly what I hope to have. And she also gave me some suggestions and tips which were very helpful to me.I had a morning wedding and she showed up on-time at 7:30 am, which I remained thankful for the early service. Compare with my friends' experience with other stylist, I think Tiffany is the best!
---
Vendor Review
Reviewed on

11/11/2014
Nicole G
I hired the beautiful girls JACLYN AND BRENNA at Tiffany Monday to do my hair and make up for my wedding day as well as all my maids and our moms (9 of us total). Brenna did our hair and Jaclyn did our make up. They were AMAZING! And so sweet, too. All the ladies and I felt so beautiful all day. I did a trial with them about a month before at the studio in Rancho Bernardo to get an idea of what I wanted to look like (for an extra cost). At the trial, I brought all my pinterest pictures, veil, and accessories. Brenna tried a couple different styles on my hair (up do, half up). On the wedding day I went with an up do, to keep my hair off my face and not worry about the curls falling flat in the heat/humidity, with big volume and braids weaved into the bun. We added clip in extensions (that I had to buy from them, you can bring your own but they charge a fee to put them in) to add thickness for the full, textured look that I wanted. Jaclyn did airbrush makeup that came out absolutely perfect and stayed all day (airbrush is $15 extra and totally worth it; false eyelashes are included in the regular price). I'm already trying to think of another reason to get my hair and make up done!
---
Best vendor to work with out of every vendor...you're missing out if you don't hire them...
Reviewed on

10/08/2014
I had the pleasure of working with Tiffany Monday and some of her team (Jackie and Adrianna) to do hair and makeup for myself (bride), my mom, and all of the bridesmaids in my wedding. Out of all of the expenses you have to account for in a wedding and all of the vendors to contract with, Hair/Makeup, Photographer, and Videographer were my top priority. This was the single, most important day of my life so I needed to feel confident, and look the best I have ever looked…not just for myself, but for my husband, my family and friends and all guests attending the wedding. Furthermore, it was extremely important to me to ensure that everyone in my bridal party looked their best for all of the pictures and video capturing the day. I was warned repeatedly that the day would fly by (very true) so I wanted to make sure I could relive every detail through all of the photos and video…and it was mandatory that everyone look their best because these photos/videos are all I will have for the rest of my life. I can honestly say that out of every dollar I spent for my wedding, Hair and Makeup was the best purchase I made. I have never felt more beautiful than I did the day of my wedding. Tiffany and Jackie paid so much attention to every little detail to ensure that I was happy with how everyone looked. Everything from setting girls hair before curling it to make sure it would last the entire day in the heat, making sure the girls felt comfortable the way their hair was pinned, re-applying some of the airbrush makeup and lipstick so that they were the right shade for each girl, applying mascara after the lashes were put on, touchups right before we had to leave, providing all of the girls with touch-up kits…I could go on forever. Everyone's hair was perfectly curled and placed and the makeup was exquisite and lasted the entire day. The only thing I had to re-apply was my lipstick which is expected unless you have it tattooed to your lips! I told Tiffany and Jackie both that I get depressed when I look back at photos because I remember how pretty I felt and I know that I will never look that beautiful again no matter how much I try. I laugh when I do my own hair and makeup now because it will never compare to their work of art. If you ever have the opportunity to work with these girls, I HIGHLY recommend them. They're so sweet, very professional, ready to listen but also willing to give you suggestions (which was important to me), and best of all they're cool-ass chicks! I felt so comfortable around them like I could talk to them about anything and I had only met them once before during my hair and makeup trial. I probably got a little too comfortable for their liking. I'm looking forward to stalking their photos of clients so I can see all of their masterpieces. And I will eventually hire them again….whether it's for another friend's wedding, an important event, or if I just need to feel good about myself. I would hire them to do my hair and makeup every day if I could!
---
Hair for my Grand Del Mar Wedding
Reviewed on

9/29/2014
Christine F
Tiffany and her team were amazing on my wedding day! They arrived at the hotel promptly and stayed on schedule the entire time. I had 10 bridesmaids, bride (me), 2 mothers, an aunt, and 2 flowers girls getting their hair done by her and her assistant and I was SO nervous that they were not going to be done in time… I have been in too many weddings where the bridal party is behind schedule and not ready on time. BUT Tiffany and her assistant miraculously pulled it off! Everyone's hair was done beautifully and there was even enough time for touch ups right before pictures, it was amazing. Not only were they great at styling hair, but both Tiffany and her assistant were so fun and pleasant to be around. During the entire process Tiffany was professional, sweet, and very understanding. She even ordered my Mother in Law extensions for the day of when we asked her too and graciously used the ones I already had. She did not pressure any further services but had great recommendations for any additions such as woman that made custom hair pieces and a great hair extension company. The trial helped calmed my nerves and she sent me pictures immediately after. Tiffany even had a call with me (and offered to Skype!) the week before my wedding to make sure we were all on the same page. I would highly recommend her and her team, they are professional and will make your hair on the wedding day a breeze!!!!
---
Why these ladies are true Make-Up/Hair ARTISTS!
Reviewed on

8/30/2014
I honestly have never felt more beautiful than I did on my day. Samantha transformed me from a sleep-deprived stressed out bride (complete with a lovely new "third eye" that popped up that morning) to an absolutely gorgeous goddess - and did the same for my mom and two sisters in record time. Wow - it was SUCH a huge difference maker and looking that stunning transformed me into an excited, awake, confident bride who had the best (and best looking) day of her life! THANK YOU!
---
Tiffany made me feel beautiful!
Reviewed on

8/25/2014
Jennifer G
Although I am an event planner, some of the details for my wedding were planned at the very last minute. A dear friend referred Tiffany to me for my wedding day. I connected with Tiffany via email no less and booked her right away as it was only a few months from our wedding day. She could not have made my day more stress free! She made me feel beautiful and my sister, guest of honor looked stunning. We never scheduled a trial, Tiffany just understood the look I was hoping for and in less than a few hours, we were ready for our pictures! She is extremely professional, personable and I would recommend her over and over. If you are a bride getting married, make Tiffany a part of your big day! You won't be disappointed!
---
Amazing!
Reviewed on

8/23/2014
Emily M
For my wedding in January 2014, I was lucky enough (and smart enough;-) to choose Tiffany Monday for hair and makeup. Tiffany did hair and Jenny did makeup for myself and my bridal party including mom and flower girl. I cannot tell other brides enough great things about these girls. From moment one they are confident, knowledgeable, warm, friendly, and talented. I have never felt more beautiful than I did on my wedding day and my bridal party felt amazing and looked gorgeous! Tiffany and Jenny really listen and care about making each girl feel her best. I knew I was in good hands starting at my trial in Tiffany's cute studio. They really spent time getting to know me and my style and came up with my perfect bridal look. After the trial my mom and I talked about how great they were the whole care ride home. On the day of, Tiffany and Jenny met me and my girls at my hotel room and seamlessly worked as a team to turn us all into the most beautiful versions of ourselves. We were all beyond happy with our looks and the service we received. My makeup was flawless (and lasted all night) and my hair was exactly what I had envisioned for my garden wedding. Since I chose to wear my hair down, it did get a little messy and some curl fell out of my extensions, but I loved it that way. I am not an elegant girl and tend to get a little frazzled looking, so my hair suited me! However, I may recommend to other brides to bring a travel curling iron for touch-ups which I didn't do. Oh, and prepare your most gracious "thank you" voice, you will get compliments the whole day. It is so important to feel confident and pretty on your wedding day so do not hesitate to hire Tiffany Monday for yourself and your bridal party. The value here is beyond just the great price for the service you receive. You also get a lifetime of remembering how beautiful you are the day you marry your best friend!
---
Bekah was amazing!
Reviewed on

8/19/2014
Kimberly C
I booked Bekah for my wedding in June and additionally did a trial with her about one month before the wedding. I was impressed with how quickly Tiffany Monday/her team responded to all my emails. Bekah was so friendly and welcoming from the moment I met her, she really put me at ease. She listened to everything I wanted and made me look flawless on my wedding day. Being fair skinned and freckly, it can sometimes be a challenge for make up to look natural on me. Bekah really did a beautiful job. She was early and kept us on schedule the entire day. I had gotten a little sunburned the day before setting up for the wedding and she was able to airbrush my neck and shoulders to fix it (can you say life saver?!). Bekah and an assistant did hair and make up for the majority of my bridal party and they were all extremely happy too. I would book her again in an instant!
---
Airbrush Makeup
Reviewed on

8/18/2014
Justeen J
I really enjoyed working with Jackie & the Tiffany Monday team on my wedding day! They were extremely professional and kept us to a schedule. I would recommend them to a bride looking for a great team!
---
Flawless Hair and Makeup!
Reviewed on

8/18/2014
Terryn T
Tiffany and her makeup artist Jaci were amazing! They was so helpful all throughout the wedding planning process. Articulating how you want to look on your wedding day can be a very difficult thing, I always said I would know it when I see it. Tiffany did a great job of bringing my vision to life. I didn't really give much thought into how I wanted the bridesmaids hair and makeup. Tiffany and Jaci created a beautiful formal/ vintage look that helped all the girls look similar but unique. I chose airbrush makeup, both makeup and hair lasted all day despite some very enthusiastic dancing! If you want a red carpet look for your wedding day then look no further.
---
I Highly Reccommend Tiffany Monday, Especially Sam & Brenna
Reviewed on

8/16/2014
Megan K
As a bride, selecting the perfect hair and makeup team can be a challenge. However, I instantly knew I was in great hands with Tiffany Monday as she set me up with Sam for my makeup and Brenna for my hair. Not only are they two of the sweetest girls, they are absolute pros at what they do. Brenna was so quick and versatile in the hair styles that she offers and they all looked amazing! One of my bridesmaids even said "I look gorgeous without makeup on with this hair-do!" All of our hair even lasted the humidity and wind on the day I got married, which is unusual. Sam took the time to understand each of our skin types and made sure she provided what we were each looking for. She also has an amazing personality and puts you at ease while she works with you. My makeup lasted from 11am-1am through crying, dancing and sweating! I honestly can't say enough wonderful things about Brenna & Sam. Overall, Tiffany Monday was a complete joy to work with. She is extremely detailed, organized and makes sure you are taken care of. I highly recommend her and her team!
---
Perfect Job!
Reviewed on

8/15/2014
Courtney T
Tiffany Monday and team are the best hair/makeup service out there! From my first contact, I knew I had to book them for my wedding. KC and Jenny were so patient with me at my trial, trying to find makeup that I wouldn't have an allergic reaction to. They were open to ANYTHING I asked for, and they went above and beyond to deliver. They also did hair/makeup for my bridal party and the two moms...all absolutely gorgeous and perfect! I could not have asked for a better beauty team!
---
8/8/2014
Reviewed on

8/14/2014
Allie P
Tiffany is a 5 star hair and makeup artist. Finding the right person to do your hair and makeup on your wedding day is a huge deal. After doing my hair and makeup trial with Tiffany I was so relieved. So much of the anxiety and pressure for your wedding comes from wanting to look perfect on the big day and after the trial I knew I had nothing to worry about anymore. Tiffany will make you look like the most beautiful version of yourself possible. On my wedding day we all looked so gorgeous. Our makeup and hair lasted all day and night. In the pictures that were taken at midnight our hair and makeup still looked amazing! I couldn't be happier. Tiffany is reliable, so talented, and professional. She sticks to the timeline and provides excellent quality service to each member of the bridal party. I would highly recommend her and her tream.
---
Great Job!
Reviewed on

8/14/2014
Claire T
I chose Tiffany Monday for hair and makeup for my wedding in San Diego. I was an out-of-state bride, and really wanted one team for hair and makeup (rather than finding 2 vendors). Tiffany had such great reviews, and reasonable rates, so I booked her for my wedding day. 2 days before my wedding, I went to Tiffany's adorable studio for my hair and makeup trial. Tiffany did my hair, and Samantha did my makeup. Both ladies were very sweet, kind, and listened to what I wanted. The day of the wedding, they arrived on time and ready to get going! They did 5 bridesmaids, 2 moms, and me in about 4 hours… These ladies are pros. They really know what they are doing. Everyone was thrilled with how their hair and makeup turned out, and Tiffany and Sam couldn't have been nicer.
---
Tiffany Monday & KC are Awesome!!
Reviewed on

8/14/2014
Brett H
I was a destination wedding bride and visited a few months before to do trials to decide who to use. KC was flexible and super sweet. The prices compared well to other hair and make-up artists but the quality was amazing. KC did a wonderful job giving me a look I had fallen in love with and did a great job interpreting what I wanted to do with my hair. On my wedding day she was relaxed, sweet and wonderful to work with. My hair and make up turned out even better than I had expected. I did the airbrushed make-up because I knew I would cry :) I like how well my trial went that I had her do my Maid-of-Honor and Bridesmaid. Honestly I just can't say enough good things about my experience. For someone in the area I would definitely use Tiffany Monday and if you are an out of town bride even if you can't do a trial you can feel confident that you are working with a responsible professional who will do a great job giving you the look you want.
---
Natural Beauty!
Reviewed on

8/14/2014
Alex W
Tiffany has an amazing talent for enhancing the natural beauty of the bride. I felt like a movie star all day, and I didn't feel like my makeup was caked on or fake-looking, which I was scared might happen. I finally understand how pop stars look amazing all the time! It would be so easy to do the same if I had Tiffany every day :) I was especially worried about the ceremony because I cry easily (and my face gets red and blotchy when I do), and somehow after crying a lot during the ceremony, my face still looked perfect and untouched. Thank you Tiffany!
---
Jenny K. - Air Brush Make-up and Hair
Reviewed on

8/05/2014
Amy T
For me, finding a hair and make-up person was the most nerve racking. I ended up going with Tiffany Monday and my beautician was Jenny. She did a great job and made me feel very comfortable. On my wedding day she even helped with moving table supplies and getting the bridal room set up. I went with the Air Brush make-up application and was glad that I did. It lasted all night and I received many compliments as to its staying power. I have combination skin and a shiny T-zone so I was concerned with having to use powder, but I never had to reapply any of my makeup (besides lipstick). As for my hair, I originally wanted a necklace in my hair and Jenny entertained the idea during the trial. After I wore my hair like that, I decided for the wedding to not have the necklace. During this decision process, I emailed Jenny multiple times for suggestions and she always got back to me right away. My wedding day hair turned out great and lasted through the night with lots of dancing. Tiffany Monday was a little on the pricy side compared to others that I researched and I spent more than I wanted, but it was worth it!
---
hair and makeup
Reviewed on

7/02/2014
Lilly G
The team at Tiffany Monday (Jenny and Jackie) were wonderful on my wedding day. They were prompt, flexible, and allowed me to not worry about hair and makeup. The company is very professional and has its system down. I recommend doing a trial first (Jenny and I tweaked the original style after the trial) and I absolutely loved the way my hair and makeup turned out. My bridesmaids hair and makeup all turned out beautifully as well. Very satisfied with Tiffany Monday and her team, and would highly recommend this professional and talented team for any big event!
---
Never felt more beautiful!
Reviewed on

6/30/2014
Kristin L
Tiffany and Jenny did my hair and makeup on the day of my wedding. Never in my life have I felt more beautiful then I did that day!!! My hair and makeup were absolutely perfect and it lasted from 10am throughout the whole day!!! Tiffany and Jenny also did the hair and makeup for my bridesmaids, my mother and the flower girls. Everyone looked amazing. Tiffany and Jenny really listened to what everyone wanted and make suggestions. Not only did we feel beautiful, but the girls are so friendly. I HIGHLY recommend using Tiffany Monday for your wedding :)
---
Amazing!!
Reviewed on

6/07/2014
Genevieve B
I am so happy I found Tiffany Monday for my wedding hair and makeup!! During the trial, Tiffany and KC were so helpful - they listened to my ideas, looked at a million different pictures and then really helped me decide on what would make me look amazing on my wedding day. They were very easy to talk to and their studio is sooo cute! It really helped me relax and enjoy the process. On my wedding day, Tiffany and KC came to my hotel to get me and my girls ready - I had 6 bridesmaids and 2 moms that all had to be ready and Tiffany and KC had developed a scheduled that ensured everyone would have plenty of time to get ready without feeling rushed. Just as they had helped me at the trial, they helped all of my girls and the moms figure out what they wanted for their hair and makeup. And everyone looked so beautiful and you could tell they all felt amazing! When I was getting my hair and makeup done they were both so good at reminding me to relax and really enjoy every moment - which as a bride I really appreciated - the day goes by SOOO fast and it was so great to have those reminders. And my hair and makeup was absolutely perfect - it made me feel exactly liked I hoped I would on my wedding day - GORGEOUS!! They even stayed until after the ceremony for touch ups which was much needed as we got married on the beach and it was a windy day! I highly recommend Tiffany Monday to any bride - they will help ensure you and your bridal party look the way you always dreamed on your wedding day!
---
Best bridal glam team ever!
Reviewed on

5/21/2014
Professional, talented, kind and visionary are a few words that I would use to describe Tiffany Monday and her team. I was blessed to have Tiffany do my bridal hair along with my entire bridal party and both moms. She worked off of some pictures that the ladies brought (and hit them right on!) but many times had to use her judgment to select styles and make everyone look classy and elegant. Tiffany was able to make my mom, who was VERY hesitant, to say the least, feel glamorous by giving her a hairstyle that made her feel beautiful that day. My mom has even kept it up!!! Tiffany is a true visionary when it comes to making the hairstyles match the wedding theme. KC did the makeup of all ladies and has a TRUE gift! She made all ladies eyes pop and skin look flawless! I have never felt so beautiful as I did on this day with this amazing team's help! I was truly blessed to have them as my glam team the day of the wedding and their talents show through in every one of our photographs. Thank you Tiffany and KC for sharing your gift on our special day! If you have the opportunity, I would highly recommend using Tiffany Monday and her team for your special day!
---
Tiffany Monday- 5 stars for service, quality (talent of their work), timeliness, responsiveness, creativity and care
Reviewed on

4/01/2014
For any brides out there looking for an incredible hair and makeup team- you cannot go wrong if you choose Tiffany Monday. Their service, professionalism, timeliness, and incredible talent deserves a 5 STAR rating! Tiffany did my hair, my 5 bridesmaids, and my mother and mother-in-law (8 people) in under just 5 hours. She made all of us look beautiful and was incredibly flexible with everyone's hair preference. She even had time to change the mother of the groom's hair after she decided she didn't want it to be pinned all the way up. She did my trial and worked with me on a few different looks, and we ended up doing something slightly different for the actual day of the wedding- but I couldn't have been happier with the look. I asked for old hollywood classic glam and she totally gave that look to me! Samantha did mine and the other 7 mentioned women's makeup. She did airbrush on us all and created a cohesive (old hollywood glam theme) while still matching everyone's skin tones and preferences PERFECTLY. She did my trial and I was amazed and was able to carry the exact same look over to the day of the wedding. Tiffany and Samantha gave themselves plenty of time to complete everyone and to do quick touch ups before pictures. They even gave us all a little 'touch up' kit! Everyone was so pleased with both their hair and makeup and coming from the bride, I will tell you that I've honestly never felt so pretty. They made me feel as if I could be in a bridal magazine. Kudos to Tiffany Monday and Samantha Muleady. I'm recommending you to any and every bride I know in the SoCal region!!!!
---
Wonderful experience!
Reviewed on

3/31/2014
Laura S
I can't recommend Tiffany Monday and Jenny enough. After searching and searching online for someone to do my hair and makeup with a natural look for my out of town wedding, I finally came upon Tiffany Monday's site and decided to do a trial. Tiffany was very professional and easy to deal with when trying to coordinate all of the details. I travelled to San Diego and Jenny came to my hotel to do a trial. She was super sweet, very accommodating and really listened to what I wanted for my natural look. She even did a bunch of research to find products that didn't have vitamin E in them (I have an allergy), which is not easy to do! On my wedding day, she arrived on time (even a little earlier to set up), so there was no stress at all. She made everyone feel comfortable and helped to create a relaxed atmosphere. My hair and makeup turned out amazing and me and my hubby couldn't have been happier! My mom even said that she never felt prettier! Don't hesitate to hire Tiffany Monday's team and especially Jenny -- she is the best!
---
Professional, courteous, polite and timely.
Reviewed on

3/09/2014
T N
I couldn't be more delighted after choosing Tiffany to complete my bridal makeup/hair; including my bridal party. Not only did Tiffany work with me on things I wanted, she also gave recommendations as to what would work best for everyone's personal features. Tiffany also showed her time management skills and true professionalism when faced with an additional last minute makeup request. I highly recommend Tiffany and her team for your bridal day beauty. Everyone felt and looked beautiful. Thank you Tiffany Monday!
---
Tiffany and Jenni
Reviewed on

2/03/2014
Elika D
Tiffany and Jenni were great for my September 2013 wedding! Very easy to get along with and the studio was so cute to get ready in the day of the wedding. I loved my hair and makeup and so did my girls. They really listened to me when I said I wanted a natural look, but one that would show in pictures. She is doing my sister's wedding in March and I look forward to getting her services again. Thanks ladies!
---
Send Message