Home

Tiffany's Cake Atelier
About this Vendor
Custom Wedding Cakes & Cupcakes
Tiffany's Cake Atelier is a custom cake studio dedicated to providing beautiful, creative and delicious art in cake (formerly known as ButterSweet Cakes).
Details
Cake Stands, Cake Toppers, Cake Accessories, Cake Delivery + Setup, Cake Tastings, Groom's Cakes, Cakes + Desserts
Contact Info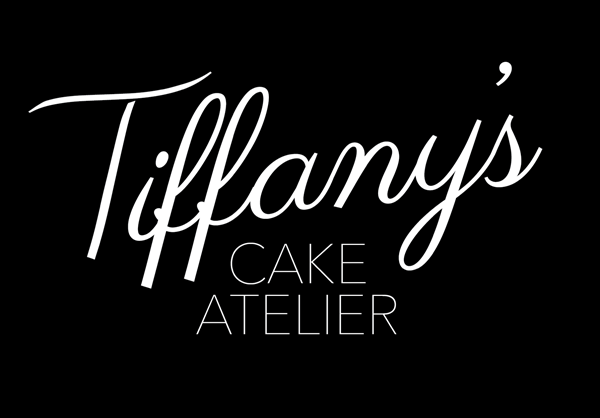 Delicious Cake
Reviewed on

11/03/2014
Ashley L
We wanted a more simple 3 tiered cake, no fondant or frills, but it still turned out gorgeous abd incredibly delicious! We purchased fresh lavender from our florist & they put it on the cake for us when delivered to the venue, as well as our cake topper. Our flavors were... Read More strawberry cake with cheesecake filling and lemon cake with raspberry filling, white buttercream frosting on the outside with a nice clean linear design in it. We rented the cake stand from them as well which added so much to the Ernie look, just perfect and gorgeous! And the initial cake tasting was super fun and yummy, not to mention we received 12 free mini cupcakes when we gave them the deposit after the tasting, bonus!
---
Best tasting cakes ever!
Reviewed on

10/08/2012
Ashley F
We had tasted quite a few cakes before choosing Buttersweet cakes! They were by far the best tasting cakes and could tell they used the freshest ingredients they could. The wedding cake and grooms cake turned out perfect! They delivered them on time and the stands we rented... Read More were perfect! Thank you so much Mr. & Mrs. Mcbride without you guys our wedding wouldnt have been perfect!!
---
Delicious!!!
Reviewed on

5/31/2012
Jenna F
Our cakes were equally delicious and gorgeous! Great detail on the Xbox cake and my topsy turvy cake was stunning!
---
Reviewed on

12/23/2017
Laura C
Tiffany's Cake Atelier was recommended to us by our amazing wedding planner, Talia Morgan, owner of Inspire Events & Design, LLC. They were super easy to work with & made picking out our wedding cake easy & fun. Although we had a hard time choosing which cake/ icing flavors we... Read More wanted because ALL of them were delicious. We were able to choose a different cake & icing for each tier of our 3 tiered cake. We chose turtle chocolate, red velvet & pumpkin spice cakes all with their cheesecake icings. We had them do a simple white textured frosting on all of the tiers, & they decorated it with the fresh flowers that our wedding planning, Talia Morgan, had brought. It was so beautiful & looked better than all the cakes pictures I had pinned on Pinterest! I will use them again for future special events, & would recommend them to anyone!!!
---
Reviewed on

11/06/2017
Alexis S
I do not recommend getting your wedding cake from here. The cake we ordered was okay. The tasting we did was better than the cake we had on our actual wedding day. The cake I had sent them an image of was the cake we received, however it was significantly taller than what I... Read More thought it was going to be, which made it very hard to cut into for both my husband and I and the people we had assisting in cutting the cake. The level of contact and customer service was way below what it should be for a cake business, one or two people working there or not. Very disappointed...
---
Reviewed on

6/21/2017
tori s
Although cake was decent looking, the customer service was beyond deplorable. When I ordered the cake, I asked for 6pm delivery, was told they could do 5:30 as they had a wedding delivery at 6p. I ended the conversation with an agreed upon time of 5:30. Cake showed up around... Read More 6:30pm. I had to call the cupcake place to even find out where the cake was. Upon delivery was told that delivery time was only an estimated time-that was NEVER communicated to me. When I asked to speak to Tiffany, was told she had already went home for the day and that delivery driver would let her know and she would call me this week. When I called her today to discuss the issue she took NO responsibility! Stating the the cake was there before the party so that all that mattered. Also that I wasn't required to be there for delivery so it didn't matter when it got there. **Again! That was NEVER communicated to me!!!!! *****Because the cake was so late, I WASN'T able to hide the surprise from the birthday girl!!! Due to kids not being able to be picked up!!! Because of Tiffany's lack of professionalism and time management my party was completely ruined!!! Months and months of planning ruined because of one crappy company and their lack of communication with the customer. I DO NOT recommend this cake company at all!!!!
---
Reviewed on

11/16/2016
Lacey A
They made us a gluten free cake for us and several different flavors of cupcakes for the rest of the cake stand and it was beautiful and delicious!
---
Reviewed on

10/07/2016
Corey P
My cake got so many compliments! Not only did it look great but tasted even better!
---
Reviewed on

6/24/2015
👏 The best cake I've ever tasted! They are also all really beautiful!
---
Okay
Reviewed on

6/23/2015
Kristin B
Your cake tasted great but your service is not great. You called my mom at 4:30pm on the day of the wedding (wedding started at 6pm) asking what color ribbion we decided on for our wedding cake. 2 things are the problem, don't call at 4:30pm on the day of the wedding (call in... Read More the morning), and that wasn't even the cake we decided on. There was to be no ribbon. We had given photos and details of when and where to deliver the cakes and your shop messed it all up. Then when we returned the cake stands back to you, you accused my mom of ruining the stands because they got wet and wasn't cleaned properly. If you want the stands to come back how you want them to, you need to tell your clients how to clean them. We weren't going to bring back the stands with cake still on them. Even though you cake is really good, I wont be buying any of your products again just because of your service and that you and your employees don't communicate. Preparing a cake for a wedding is a big thing. Thank you.
---
Beautiful
Reviewed on

7/22/2013
Mikayla M
Exactly what I asked for and tasted amazing!
---
cake
Reviewed on

5/16/2013
Dianne P
The cakes were delish. They did an amazing job on both cakes.
---
A little expensive
Reviewed on

10/23/2012
Miranda G
The cake was wonderful. It was beautiful and delicious. It was a little on the expensive side considering we got a small cake, very simple design and buttercream frosting.
---
Meet The Owner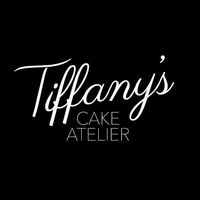 Tiffany's Cake Atelier
Tiffany's Cake Atelier is a custom cake studio dedicated to providing beautiful, creative and delicious art in cake (formerly known as ButterSweet Cakes).