Home

Tiny Human Photography
About this Vendor
Unique heirlooms of priceless memories.
Details
Engagement, Trash The Dress
Contact Info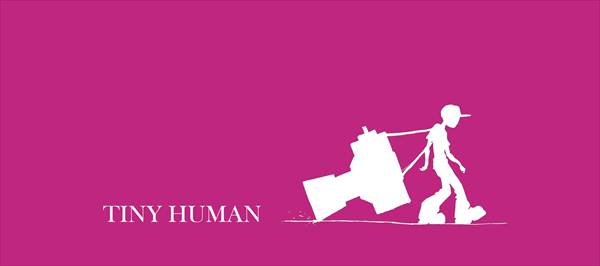 Brooklyn, NY
Serving Greater NYC Area
Reviewed on

8/28/2015
Rachael F
Noah and Juliana shot our engagement and our wedding in Massachusetts om 8/16/15. We got our pictures super fast! (less than 2 weeks). They are an awesome duo. Cannot say enough great things about them. Not only are they super creative and talented with the shots they create,... Read More they are such fun, relaxed, and kind people! Juliana helped with last minute emergencies on my wedding day, and helped me to stay calm when champagne was spilled all over my bridesmaids dress 3 minutes before we were supposed to walk down the aisle. She immediately started blow drying the dress for my bridesmaid. Also, No one knew how to lace up my wedding dress, but Juliana did! (they are more than photographers, they are wedding experts! ) I had little ones (7,8, and a 1 year old) in my wedding party and Noah and Juliana were great in getting them to focus on taking pictures, and shooting their cute moments as well. Their pictures are unreal. Me and my new husband can't stop looking at them! Highly recommend to anyone and everyone!
---
The Ultimate Photographer Duo!
Reviewed on

11/07/2014
Kristen O
When searching for the perfect photographer for the most important day of your life, there are just so many questions that go through your head. Will they see our vision? Will they capture those moments no one else could see? Will they have chemistry with us and the bridal... Read More party? Are they legitimately awesome photographers?! You get the picture.. (no pun intended!). The answer is YES. Not only did Tiny Human capture our vision and dreams for our wedding photos, but they captured our hearts as well! They are such an amazing duo- so genuine so charming and so, SO TALENTED. For us, a couple who was about to get married, it was so inspiring to see this husband and wife photographer duo doing what they love with one another. You can see not only how much they love what they do, but also how much they love each other. And they really are incredible at both. The pictures came out BREATHTAKING. We are having the hardest time now trying to decide which ones to frame!
---
Wedding Day Shoot
Reviewed on

10/28/2014
Jinelle S
The perfect compliment of professionalism and great value. Noah and Julianna created a very conducive environment for us to work in and still gave us the flexibility to enjoy our big day. We appreciate everything they did for us and will remember it for the rest of our lives.... Read More And we have great pictures to prove it!
---
TINY HUMAN TEAM FOR ALL OCCASIONS
Reviewed on

10/18/2014
Suzanne L
We found Tiny Human Photography over a year ago on The Knot website. They were the featured vendors at the time and when I went to their website to see their work, it was easy to understand why. Here is a link: http://www.tinyhumanweddings.com/weddings_01.html Our engagement... Read More session at Coney Island was amazing. We couldn't stop looking at the photos. They made us feel so comfortable and happy. We are usually camera shy and awkward in photos--but that day with the Tiny Human team, we looked like we belonged in a magazine. The wedding day photos are amazing too! They captured the love, happy tears, and smiles on us and our loved ones to remember and cherish forever. Julianna & Noah are a great team. They are super sweet and performed perfectly during our engagement photo session and they went above and beyond during our wedding day when I had my meltdown moments. Love them both, and strongly and highly recommend them for any important occasion!
---
Wedding 09/13/2014
Reviewed on

10/13/2014
Jacqueline S
We used Tiny Human for our engagement and wedding photos. We absolutely loved them. They are a creative team who can make a picture out of any situation and environment. They are extremely enthusiastic about what they do and clearly is evident in their work. Their effort,... Read More skills, communication and orginiality are second to none. We would highly recommend them!
---
Wonderful
Reviewed on

8/06/2014
They were great! Photos came out beautiful and we got them quick. Whenever I am a guest at a wedding I notice how annoying the professional photographers are - THP were very discrete during the ceremony and party. I highly recommend them, the whole experience was perfect.
---
One-of-a-kind Team
Reviewed on

8/01/2014
Lorraine M
Tiny Human Photography offers the best personal and professional photography experience you could ask for, plus some. Noah and Julianna are a one-of-a-kind team that combine their talents to capture posed, candid and artistic moments that you will cherish forever. In addition to... Read More their unmatched talents, they are very proactive in making sure to understand what you want ahead of time and delivering a can't-miss-a-beat photography experience. Their positive attitudes and genuine nature make all the difference in the whole process. My husband an I have used Tiny Human Photography for our wedding, engagement and holiday photos and we will continue to use them for as long as they'll photograph us! Since this review is specifically for our wedding photos, as a bride, I really appreciated not having to worry at all about the photographers or photos at any point during the planning process, on the day of the wedding or even after. If you want the best wedding photos and wedding photography service, go with Tiny Human.
---
Amazing Photographers!
Reviewed on

7/24/2014
Cassie
I can not say enough positive things about Tiny Human Photography. Noah and Julianna were such a pleasure to work with the entire time - from our first meeting before booking, throughout the planning process and of course on the big day. They are both so fun to work with, very... Read More professional and you can really tell that they love what they do (and are amazing at it!). My wedding photos are stunning - they captured the day perfectly. They offer the best prices around - especially for having 2 photographers there to capture every moment. I will absolutely book them again for upcoming milestones!
---
Comfort!
Reviewed on

5/12/2014
Doris R
Noah and Julianna took our pictures at Grand Central Station and at a train station in the Bronx. It was early Sunday morning and my fiancé and I weren't fully awake but their energy was truly infectious. They were accommodating and one could easily tell that they love what they... Read More do. They made us feel comfortable and excited about taking pictures even as strangers were looking. The turn around time for pictures was super quick, in less than a week we had pictures and we could not be more happy with them. My fiancé and I highly recommend them, thank you! :)
---
Best Wedding Photographers a Bride could ask for!
Reviewed on

1/15/2014
Rebecca H
I can't recommend Tiny Human Photography enough! If you want to have a fun with your photographers who make you comfortable and in return give you the absolute most gorgeous pictures from your wedding day then these guys are the one to go with. We started using Tiny Human for... Read More our engagement shots (which came out stunning) and desperately wanted them to shoot our wedding. They had a wedding the night before, drove all night to come to our location and showed up excited and ready to rock &roll. Julianna was amazing taming our rambunctious bridal party while Noah got great shots and vise versus. Between the bridal party shots, the church, moving buses, cocktail hour, the reception and even as the rain began to fall pictures in the vineyard Everything was tastefully done. We got the artistic edge we wanted and a beautiful touch of romance. I love these guys and couldn't glow enough about our experience and our photos!
---
Perfect!
Reviewed on

10/09/2013
Jules
I could not recommend these two more! Noah and Julianna are both really sweet and awesome to work with, and they really know what they're doing. We had our engagement photos and wedding photos done by them, and I am so happy with how they came out. For our wedding, we were... Read More running behind schedule getting ready, so we needed to have our formal pictures taken pretty quickly. Noah and Julianna executed this without any issue and were able to capture all of the pictures that we wanted. They're really creative, so we were able to get some really beautiful pictures. They work really well together, so we were able to get some of the same pictures from 2 different perspectives which is really cool. They are also really unobtrusive, and so I often forgot they were there taking pictures and capturing some really great candid shots. Overall, I could not have been happier about choosing them as our photographers!
---
For Expert Photographers, Look No Further
Reviewed on

8/29/2013
Tiny Human is a top notch, professional husband and wife photography duo. My family is not into the whole "let's all pose for pictures for 2 hours": a position that is want to make any photographer's job much more difficult. This was no limitation for Tiny Human as they... Read More delivered a fantastic wedding album. Thanks guys!
---
Tiny Human Photography - Best In Class!
Reviewed on

8/25/2013
Patricia S
We were referred to Tiny Human Photography through friends, and although they had not had much experience with weddings at the time of our ceremony, their extensive knowledge of photography and ability to capture the truly beautiful and heartfelt moments in life, was immediately... Read More evident from their portfolio of magnificent work. We decided to give them our business and we couldn't have been more pleased. To Noah and Julianna, owners of Tiny Human Photography, wedding photography is more than simple business. It is an art form, and they pour their hearts into it. Their professionalism, concentration on the smallest of details and attention to our desires helped make our wedding day the happiest occasion of our lives. With their use of new photographic technology and keen ability to spot the splendor of every moment, Tiny Human Photography was able to provide wedding photos in both print and electronic format that exceeded our expectations. Providing us with a still shot video choreographed perfectly to our wedding song was a nice and unexpected touch. We highly recommend Tiny Human Photography to any couples looking to make their wedding day that much easier and truly memorable!
---
Picture Perfect!
Reviewed on

3/18/2013
Jessica B
My husband and I had our engagement photos and wedding photos taken by Tiny Human. They were extremely professional and had creative ideas for our pictures. They took their time with us and made us both feel very comfortable in front of the camera. We are so happy with our... Read More pictures and the entire Tiny Human experience. We would definitely recommend them to any bride/groom!
---
Amazing Photos!
Reviewed on

11/12/2012
Jennifer C
Tiny Human photography did an amazing job with our engagement photos. They were extremely professional and shot the entire afternoon with two cameras and brought along lighting to create some breath taking shots. Additionally they came prepared with an agenda which included a... Read More bunch of potential locations that they thought would work great for what we were looking for (and the locations were perfect). We had a blast working with them and had a lot of fun trying some of their creative and artistic ideas. We had an amazing time and got some absolutely fantastic photos! We look forward to having Tiny Human photograph our wedding! UPDATE: We had the honor of having Tiny Human Photography capture every cherished moment of our wedding day on August 3rd. We are so grateful to have these beautiful photographs to look back on. Many family and friends are still saying how amazing the pictures are. You should look no further in choosing a photographer, this duo is perfect!
---
Exactly What We Wanted!
Reviewed on

10/17/2012
Hannah J
My fiance and I could not be happier with our engagement photos taken by Tiny Human Photography! We spent an afternoon with them and the time flew by as we were all having so much fun. They made us feel extremely comfortable and had such creative ideas which turned into... Read More amazing pictures! Our friends and families loved the pictures so much that we are now getting extra copies to give as gifts this holiday season. We highly recommend using Tiny Human Photography!
---