Home

Tone Productions DJ Service
About this Vendor
Wedding Ceremony & Reception Specialists
"Chicago's Most Reviewed, Recommended & Requested Wedding DJ Service!" 8,000+ Brides can't be wrong. All of our highly experienced Wedding DJ's take great pride in their unsurpassed image of professionalism, as well as musical knowledge, and have mastered the art of the Wedding Reception.
Details
60s, 70s, 80s, 90s, Arabic, Big Band/Swing, Classic Rock, Classical, Country, Disco, Folk, Hip-Hop, Indian, International, Jazz, Klezmer, Latin, Oldies, Persian, R&B, Soul, Top 40/Pop, Variety
Ceremony DJ, Ceremony Music, Cocktail Hour Music, Coordination Services, Karaoke, Lighting, MC Services, Uplighting
Contact Info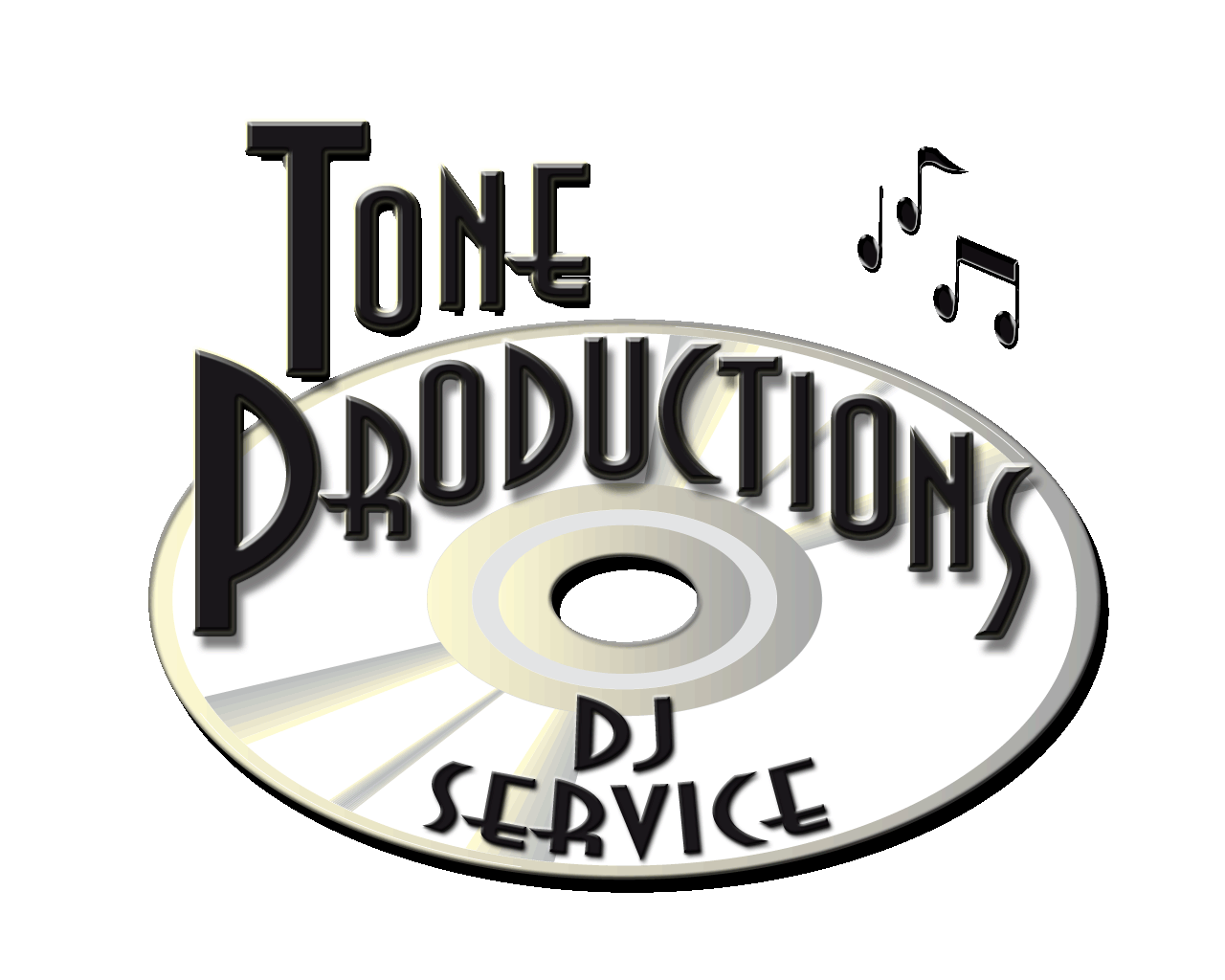 Awesome DJ services... went above and beyond!
Reviewed on

10/10/2013
melissa w
We were so happy with the services Tone Productions provided us for our wedding in September 2013. Louie and Dana went above and beyond what we expected right from the start. When I, the bride, first arrived at our wedding venue, Dana met with me right away and was ready to do anything that I needed from her. Before the ceremony was about to start my mom realized she left hew shawl down in the banquet room where she was mingling with guests. Dana was on top of it and ran down from the bridal suite to find the shawl and bring it back to my mom. Dana and Louie were in contact the whole time before the ceremony which was key for the ceremony going off without a problem. I had no worries that everyone else was in place and I was able to walk down from the bridal suite w/o being seen before the ceremony. After the ceremony we moved to cocktail hour where Louis played all our requested songs. It was a short cocktail hour for my husband and I b/c we were busy getting photos out of the way. Before I knew it we were being called up the bridal suite to getting ready to be introduced. Dana came up right away with myself, my mom, and my sisters. She even helped my sister bustle my dress! While up there I made a comment to one of my bridesmaids that I didn't really get to try any of the appetizers, and before I knew it Dana was in the bridal suite with two plates full of the appetizers for us! During dinner the music was great! Louie even helped my sisters out with their maid of honor speech by playing the instrumental from The Fresh Prince while they rapped their speech together. It was hilarious and all my guests were talking about it for the rest of the evening! After dinner the party started! After the traditional 1st dance, father/daughter dance, and mother/son dance Louie packed the dance floor for the rest of the night. We gave him some songs that we really wanted played and he also mixed in what he thought would keep people on the floor. Guests of all ages from my husbands grandparents to his 8 year old cousins were on the dance floor all evening. Dana kept us informed of the nights events (garter and bouquet toss, etc.) and the night ran so smoothly! We couldn't of asked for better service and would recommend Tone Productions to anyone planning a wedding. Thanks Louie and Dana (and Tone Productions) for a night that we'll never forget!!!!
---
Had everybody dancing
Reviewed on

10/06/2013
Katherine K
They were awesome. My dj had everyone on the dance floor all night. Played awesome songs and really listened to our requests. I liked that they had 2 djs. They were really good and I would recommend them.
---
BEST DJ EVER!!!!
Reviewed on

10/06/2013
Angela F
We first met Dan when we were at a friend's wedding in Chicago. Him and his team did such an amazing job that we decided we had to have them DJ our wedding in Forresthill CA. We were able to do all of our planning meetings via video conference, and he worked with our other vendors and coordinated everything! We didn't have to worry about a thing because he had everything covered. When the wedding day finally came Dan and his team did such an amazing job!! The music was absolutely perfect and Dan did an awesome job being the MC. All of our guests were asking where we found such an awesome DJ!!
---
Kept the Party Going All Night Long
Reviewed on

3/31/2015
Amanda S
Tone productions is amazing! If you live in the Chicagoland area these are the guys to DJ for your wedding! They are so accommodating and will meet with you as many times as you would like. (Thank you Dan!) I would highly recommend them!
---
satisfied
Reviewed on

3/28/2015
Courtney S
overall rest job. Wish they would have played all of the "must play" songs they asked me to include though! They are very organized and definitely know what they are doing!!
---
Packed Dance Floor!!
Reviewed on

1/28/2015
Gina S
Tone Productions was a great DJ service!!! They were reasonably priced and easy to work with! They worked with our budget and accepted multiple payments. We met with our DJ twice and did most of our planning online which worked well with my busy schedule. They made sure that our song selection was exactly what we wanted (different versions of songs). We had Spero as our DJ and he was fantastic! He could easily see what kind of music we wanted just by looking at our selections. Our dance floor was packed all night long! They do offer a photo booth, which we did not use as we wanted people on the dance floor all night-and they were!!! I highly recommend Tone Productions DJ service and I loved Spero as our DJ!!
---
Professional Expertise at its Best
Reviewed on

1/21/2015
Beth A
We were fortunate enough to discover Tone Productions at a bridal expo, and it was one of the best decisions we made regarding the wedding reception. From the time we first met with Spero and the Tone Productions staff, we knew we were in for a well-executed event. Spero ran us through every last detail, offered suggestions without being pushy, and helped cultivate a timeline for our evening that kept everyone entertained and dancing until they turned out the lights. Their online system made picking the music we wanted to hear (and more importantly, the music we DIDN'T want to hear) extremely easy. Spero also picked up on the vibe we were trying to hit with our music, and with our permission, was able to improvise somewhat, and he didn't miss a beat! They took the time to explain how the sound would best reverberate around our venue, and because of their ample experience, took a venue that was tough to navigate acoustically, and engineered a plan that allowed even the guests in the back to make their way to the front and dance! We were so lucky to have Spero and Nick as our wedding DJs. From planning to execution they were a pleasure to work with throughout. We would highly recommend them to ANYONE who's planning their special day!
---
Pointer, Steele Wedding July 26, 2014.
Reviewed on

1/06/2015
Tobie F
Pointer, Steele Wedding July 26, 2014. What an incredible day, Tone Productions DJ Service provided 5 star services. The ceremony was crystal clear, you could hear every word spoken. The sound blended perfect with the string quartet. Tone Productions also provided the music and up lighting throughout the reception. Thank you for making our day impeccable. Emanuel & Tobie Fitzpatrick (Parents) Tobie Fitzpatrick
---
Tone Productions Review
Reviewed on

11/09/2014
Emily T
Tone Productions was a great choice for what we wanted at our wedding ceremony and reception. We had many songs in mind for different activities and sections of the evening, and they took our list and executed it almost perfectly. Tone Productions was one of the most organized vendors. Their website makes communication with them very efficient and assures that they see anything that you enter. The only part of the day that we didn't have many requests for was the dancing music, and we were a little disappointed with their choices. Toward the beginning of the dancing portion of the evening they played songs that had everyone dancing, but by the end some of the songs were inappropriate and many were things that were popular in the 90's and early 2000's that only a handful of people enjoyed dancing to. It is also not quite fair to say that this was their fault because we gave them almost no recommendations for dancing music when we had the opportunity to.
---
DJ Dan from Tone Productions
Reviewed on

10/29/2014
Kelley P
My husband and I cannot thank Dan and the rest of the Tone Productions staff enough for their tremendous work. From the day that we had our consultation until the last few minutes of the evening, Dan did everything in his power to make sure my husband and I were able to enjoy our special day and get everything we asked for to have a perfect wedding. Dan did a wonderful job keeping our guests on the dance floor. Everyone seemed to enjoy all of the music and looked like they had a wonderful time. I will definitely recommend Dan and the Tone Productions staff to DJ other people's wedding!
---
Great fun!
Reviewed on

10/07/2014
Stephanie L
These guys were fantastic! We got married at the Rialto Square Theater in Joliet a couple weeks ago and they definitely know how to play the space. Spero and Paul kept everybody on the dance floor that night! My partner and I were worried at first because a lot of the songs we wanted on our playlist weren't in the database online for Tone. It didn't matter! They played EVERYTHING! They were super flexible with every choice we made and adapted to things that changed at the last minute. The uplighting was also stellar! It highlighted the gorgeous open space of the Rialto's rotunda. Very professional. They touched base with us throughout the evening to check in but still gave us enough space to enjoy ourselves. We didn't have to worry about a thing. We felt relaxed and comfortable in their hands. Such an unbelievably fun night! A little difficult to hear the DJ announcements at times in such a big venue but other than that, so pleased with our experience!
---
Get Your Dance On
Reviewed on

9/09/2014
Christina E
Tone Productions was the DJ for both our ceremony and reception. We had an offsite ceremony so there was an additional cost but we did get a multi use discount. We had originally seen DJ Sean Frost at a friends wedding and knew that we wanted them for our wedding so we didn't shop around; but I will say talking to some others there DJ services were cheaper. However the quality of service was worth the little extra cost. We did have one small miscommunication with email; but if you call them they are quick to return your call. Overall we were extremely satisfied with them.
---
More than just DJ's
Reviewed on

7/17/2014
Tina B
My husband and I went with Tone Productions for our wedding and could not have made a better choice. Not only was their planning website user friendly and extremely organized, but our DJ Spiro kept in close contact and worked with us even though we live 3 hours away. He made recommendations on things that he knew would help us be a little less stressed on the big day and even knew the venue like the back of his hand which definitely makes the difference. I would recommend them to anybody looking for a high quality dj service for a great price thats worth every single penny.
---
Awesome DJ
Reviewed on

7/17/2014
Cara M
Dave was our DJ for our wedding and did an awesome job! He had everyone dancing all night! We were in contact with Dave a lot through our planning which was fantastic! He had a timeline and made sure everything went as planned. They were even in touch with our photographer and they worked so well throughout the reception to make sure everything was capture and music was perfect! I would definitely recommend Tone Productions because it shows they love what they do! Thanks again Tone Productions!!
---
Shockingly Disappointed
Reviewed on

7/14/2014
Monica B
I had seen Tone Productions at many other weddings and liked them very much. Upon the first meeting, we were highly impressed. My fiance and I loved the ease of putting together our requests list. Every time we called they were very accommodating. The night of our wedding, the two djs were wonderful people. However, after spending hours creating our play list, only about 30% of the songs we had on our "Must" play list were played. We did not have too many songs on our list either. There were many songs played that we did not have on our list so it was confusing to us as to why the songs we wanted were not. Unsure as to what happened.
---
Kept us Dancing All Night!
Reviewed on

7/07/2014
Sarah W
Used Tone Productions for our June 2014 wedding. Spiro and Justin did a terrific job the day of and everyone else was easy to work with up until our wedding. We got a great deal with the travel to the city fee removed since we saw them at a bridal expo over the summer and got a free seating arrangement scroll thrown in too. They were great about using our request list and their online system was super easy to work with. Reasonably priced as well!
---
Highly Recommended
Reviewed on

6/16/2014
Carly F
We used Tone Productions as our wedding DJ and they were amazing. Spero was the DJ that we worked with to set up our website/planner and also the main DJ at our wedding. He was great to work with, had lots of good suggestions when we were stumped on what songs to use, and was very professional. He pulled double duty as the DJ and master of ceremonies; announcing the wedding party, cake cutting, etc... He kept the party fun and was very accommodating of special request. We had a choreographed 1st dance and he made sure it went off without a hitch. He made sure we were ready, found and bought the correct version of the song before hand, and faded out when we finished the dance, even though we didn't give him any forewarning. Most impressive was that his assistant had our whole wedding event schedule and info with him and helped coordinate the Bridal Party. I would highly recommend Tone.
---
Simply the best!!
Reviewed on

4/29/2014
Kristen B
Tone Productions was the easiest of vendors to pick for our wedding! We had amazing reviews from friends and from the first time meeting with Dan, we knew there was no one who would be better. They are so incredibly organized and have weddings down to a T. I loved the online planner and that we were able to customize everything. That day, Dan and Tom were so precise and everything ran so smooth! They went above and beyond when Tom gave my husband and I a ride back to the hotel so we wouldn't have to wait for the shuttle with everyone else. Outstanding service and not to mention soooo much fun!!! Thank you, Tone Productions!
---
PERFECT choice!
Reviewed on

2/04/2014
Julie G
Tone Productions was a pleasure to work with and played a big part in our reception running so smoothly. Their equipment is current and was able to fill our big reception hall with such clear music. Their uplighting helped brighten up the atmosphere in the room. Their staff was so helpful from the beginning. Our DJ, Dave (& his assistant Kevin!) were both so fun to have at the reception and did a great job mixing music fluidly. They played the crowd and had the dance floor filled all night long! They were able to make changes to our line-up on the spot in order to play the crowd's vibe better. As far as the actual music goes, Tone has an easy way to make lists and draft out orders online so meetings are productive and well planned out. If online planning isn't your thing, they can also go through this whole process with you. We would recommend Tone Productions to anyone looking to have an event that runs smoothly but also is a BLAST!!
---
Best DJ EVER!
Reviewed on

1/10/2014
Ashton I
Dave was amazing. From first meeting to questions to working my theme to day of. I picked tone because they are owned by the same person as iDo PhotBooths and the video reviews on their website were phenomenal! My favorite part of planning with Tone was the online planning tool that gives suggestions and offers the most popular songs for certain wedding events (cutting the cake, bouquet toss, etc). It makes sure you don't forget introductions or forget to pick a song for one event or another. There is a schedule option for you to enter a timeline for the day and gives options to write notes to the DJ or to your wedding attendants/guests because once you're done filling it out it's printable so you can pass them out, so everyone knows where they should be and when. The planner also has a reception dance list planner for your entire reception where you can plan as much or as little as you want. You can pick "must play" "play if you have time" and "do not play" lists. I used the planner for the entire reception and I actually feel bad that I barely said hi to Dave on day of because everything went so smoothly I was having so much fun dancing with my family/friends. Same as iDo PhotoBooths, I was very busy on the day of my wedding & even though this venue was very far off their normal beaten path and they'd never been to it before, they got set-up for DJ, PhotoBooth and up-lighting and I didn't have to worry about a single thing. It was great to just walk in and be ready to party!
---
Great all around
Reviewed on

12/07/2013
Andrea R
Tone productions was very patient with my many questions from the beginning. They were willing to set up multiple meetings, as needed, and even coordinated a webinar to see the uplighting options. We used them for DJ services for both ceremony and reception. There was a very easy to use, secured profile through their website that held all our information. This not only allowed us to make various music selections, but also provided many suggestions, for those categories we didn't want to us a lot of energy one. Our personal DJ, Dave was wonderful at keeping our night accurately moving along the provided timeline. One of my biggest goals was to be punctual, and he did that for us. It was well worth the money we spent and would highly recommend this group!!!
---
Dan was EXCELLENT!
Reviewed on

11/22/2013
Amanda L
I normally do not write reviews as much as I should. Although, I had to take the time to review Tone Productions. We had a VERY SMOOTH and FLAWLESS experience with the entire company. If you are on the fence with who you should use as a DJ, you can stop looking right now! We had meetings with Sparrow, who was so nice and made everything so simple, it was a no brainer we were going to use them. When we made it to the wedding day, Dan was there with his assistant (also an amazing guy!) and he did so much more for us than just play music. Everything was customized exactly the way we wanted it and music transitioned beautifully. They both went over timing with us the entire night and made sure to explain each event in our reception so we knew what we were doing. Dan even made sure we got to eat cocktail appetizers when we were taking pictures! All of our guests said the music was at a perfect volume during dinner and was extremely classy. Our guest are still commenting on how professional they were. We were worried a DJ might be corny and annoying and they were the exact opposite. I was beyond impressed. If we ever need a DJ again in the future, I will not even hesitate to give them a call. We are customers for LIFE! Thank you to everyone at Tone Productions!
---
Better than we ever could have hoped!
Reviewed on

11/18/2013
Emily A
On our November 9th wedding, Kevin and Tom were wonderful! They were basically our reception coordinators! They made sure the transition from the cocktail hour to dinner went smoothly, guests were made aware of photo booth, late night snack, candy bar, etc., and announced the shuttles to get everyone home safely. The dance floor was packed the whole night. There was music for everyone...my 20 something friends and my 80 something grandparents all were commenting that they loved the music! Couldn't recommend them more!
---
DJ
Reviewed on

11/18/2013
Colleen G
Our DJ Tom was great. Everyone had a great time. The company was great to work with too.
---
Awesome Music!
Reviewed on

10/24/2013
Chrissy E
Absolutely loved them! They were so great to work with! They brought props for our guests, they even did our ceremony which I was so pleased with as well! I highly recommend them! They were fantastic!!!!!
---
Send Message