Home

Tone Productions DJ Service
Details
Classical, Country, Disco, Folk, Hip-Hop, Jazz, Pop, R&B, Rock, Arabic, Indian, Klezmer, Latin, Persian, World Music
Ceremony, Reception, Wedding
MC Services, Recorded Music, Sound Equipment, Music
Contact Info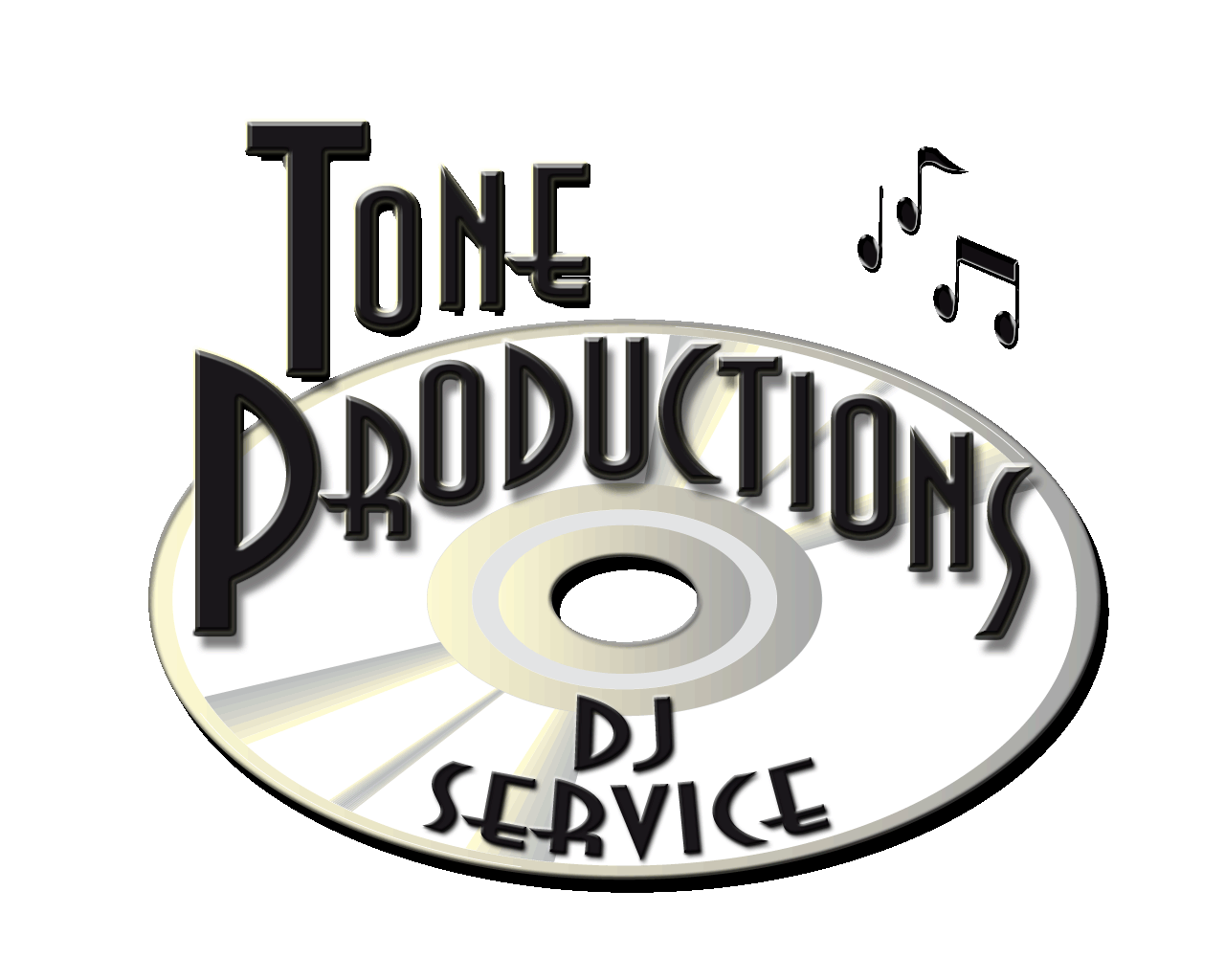 Joliet, IL
Chicago & Suburbs
Reviewed on

9/22/2016
Katie O
Spero is AMAZING! When we first got engaged, I immediately started asking around to friends for great vendors and my hairdresser suggested Tone Productions as they did the DJ for her wedding last year. She recommended Spero. I trust her fully so I made an appointment to meet... Read More with him. We could immediately tell when we met with Spero that we wanted him to DJ our wedding. We signed the contract right then. Throughout the next year until our wedding, whenever I had questions, Pam or Dan (The owner) were so friendly and answered all of my questions with ease. We also used One Fine Day which is Tone's officiant company. We received a discount for "bundling" services together which was nice. Spero is kind and really will go the extra mile to make sure everything is perfect. On the day of our wedding, there were a few changes we had but they were no issues for him. His assistant for the day was Kristin who was also just as great. She made sure we were in order during the ceremony which really helped everything go smoothly. The music was absolutely perfect during dinner and the dance floor was packed all night! Everyone was so upset when it was announced that it was the last song of the night. We cannot thank Spero and Kristin and the entire Tone Production staff enough for a truly amazing evening.
---
Reviewed on

9/16/2016
Nathanael G
Tone Productions is by far the absolutely best DJ service in town. We interviewed several DJ's for our wedding and Tone Productions was head and shoulders above the rest. From the explanations of their services to the technologies they use as common process for their business.... Read More They were friendly, easy to work with, offered additional services like up lighting and props and they never missed a beat. They were on site early to set up and were there until all the guest left. The music they played had the dance floor packed the entire night. I received so many compliments on the DJ at my wedding you would have thought we were there for the DJ and not my wedding. Spiro was the name of the DJ we used and he was fantastic. Tone productions is a company that does this as a business. They do somewhere in the neighborhood of 700 weddings a year. They have like 20-25 DJ on staff and they have a really cool software program that makes song selection super easy. If you are looking for a DJ this is the company to use. Hands Down. Thank you Tone Productions for making our day super special. Extra Special thanks to Spiro for all of his hard work and dedication to make our wedding go off without a hitch.
---
Reviewed on

9/15/2016
Katie C
I cannot begin to say how very happy I am that we chose Tone Productions as a DJ. After dedicating a good portion of our budget to the photographer I was on the hunt for something "budget friendly". I found that and SOOO much more after meeting with Dan. Tone Productions ran... Read More the reception exactly the way it should be. Everything went off without a hitch and I have no doubt in my mind it was because of the years and years of business experience this company has under its belt. After I had countless guests step on the back of my dress and rip my bustle to shreds Dan was there with safety pins and put it right back in its place. When we were about to do the bouquet toss, I realized that I left my garter at home! Thank goodness Dan keeps spares with him otherwise I would have had a very disappointed groom. I am still received compliments on how great not only the music was but the DJ himself. I cannot say thank you enough for making our big day the best it could've possibly been. Also, do yourself a favor and check out the photo booth! It is the BEST ever!!
---
Reviewed on

9/08/2016
Sheila R
Time Productions was awesome! If you want a fantastic DJ service and officiant service for a reasonable price, this is the company for you! Can't express how detailed and easy to work with they were!
---
Reviewed on

9/03/2016
Marissa C
I was so happy with how the reception turned out. The whole evening flowed nicely, the DJ was very accommodating with time and how the night went. Anything we needed or any adjustments we wanted they made happen. I would highly recommend them!
---
Reviewed on

9/01/2016
Amanda H
Tone Productions sent us 2 very good DJs (Kevin & Sean) for our wedding which was this past August 20th. They provided excellent sound quality mics during our ceremony, played great music during dinner which was complimented by various guests as my wife and I made our way... Read More around to each table, were very attentive to our needs, and kept the party rolling all the way to our last dance. They were on time, courteous, fun, and played a great mix of music which we selected as well as plenty of great songs choices we did not to fill the time appropriately. The dance floor was never empty the entire night, and everyone had a blast. Thanks very much for being everything we hoped you be and then some!
---
Reviewed on

8/19/2016
Katy M
Tone Productions was a great company to work with!! Spero was great and so helpful! He played all the music we requested and the music that he played during the night was perfect and kept the dance floor crowded. He also took pictures and a video that was unexpected, but much... Read More appreciated. Andrew was also very helpful and kept the guests moving on the dance floor. I would recommend this company to anyone. You will not be disappointed. They go above and beyond to accommodate special requests and to make your night memorable.
---
Reviewed on

8/11/2016
Sammie P
They were very professional. The detail they put into the work they do is amazing. I really felt that they were the best team. Every song I wanted was played, and the online website was so helpful. I would recommend them to everyone I know!
---
Reviewed on

8/07/2016
Chelsea W
Excellent DJ service! Price is worth their experience, kindness, and smoothness!
---
Reviewed on

7/26/2016
Christine W
The DJ played exactly what I asked for and was very friendly. He also brought in prompts for our guests to use and keep!
---
Reviewed on

7/19/2016
Katy D
Our wedding was on June 24, 2016 and we had Tone Productions as our DJ service. the DJ service provided was phenomenal! Throughout the whole planning process the company was able to help us with any questions we had and offer great suggestions to help make our wedding perfect.... Read More Shawn was our main DJ and Tony helped him out. Our DJ made our night run so smooth! Our dance floor was packed all night! They kept our crowd so involved and we had so many compliments on the music. For weeks we had friends and family calling saying they have not danced that much ever at a wedding! Additionally, we contracted I Do Photobooth through Tone Productions as well. The guests loved the Photobooth! They had a guest album where our guests put their group photos in with a message and the scrapbook was given to us at the end of the night. I felt like the prices were very fair and we were pleased with our services for everything! I would highly recommend going with Tone Productions!
---
Reviewed on

6/30/2016
Kristen T
Awesome! Worth every penny. They are so professional and helpful throughout planning and the day of.
---
Reviewed on

6/28/2016
Samantha M
Spero was our DJ, we gave him a lengthy playlist and wow he did an amazing job putting it all together! Everything was perfect! The lighting, the announcements, and the timing! Loved Tone Productions! Highly recommend!!!
---
Reviewed on

6/22/2016
Carly W
Would give them 10 stars if we could! Spero was absolutely professional & would respond within 24 hours to any email (usually even sooner). We had a bit of time from when we booked Tone Productions and our date (about a year and a half), and they stayed in contact throughout the... Read More whole process. The day of the wedding could not have gone smoother, and we attribute the majority of it to Spero and his partner for the day. I was able to relax and truly enjoy what turned out to be the best day of my life. Music was on point, the dance floor was popping the WHOLE night. Amazing company! Bonus: at the end of the night Spero gave us a CD with all of our key songs on it! VERY nice touch! Would absolutely recommend them!
---
Reviewed on

6/22/2016
Marissa M
Our wedding last weekend used Tone (I Do photo booth and One Fine Day too). Dan went above and beyond to make our day memorable! He helped us relax and all our guests have been telling us how great the music was. A special shout out to Paul C. and Alec for helping me remain... Read More unseen walking to our outdoor ceremony and keeping our rowdy wedding party in line!
---
Reviewed on

6/21/2016
Lindsey N
They did a wonderful job and kept our friends and family out on the dance floor all night! Not to mention leading up to the event, they laid out everything easily and kept everything seemless! Highly recommend!
---
Reviewed on

6/17/2016
Deanna S
Spero & Paul C. from Tone Productions were amazing! For me the DJ is the most important part of a wedding. It's their job to keep the wedding on schedule and make sure the party flows all night. Tone Productions blew my expectations away. They went above and beyond before... Read More the wedding to make sure they had every detail correct, down to asking how to pronounce every name in our wedding party! Which for us was a big deal since we had a lot of long Italian names. I was so happy with all the props they brought for the Congo line too. It really got the party started and people up out of their seats. They also made sure to coordinate all the big moments with the photographer and videographer so we didn't miss out on any great photos. When my husband was about to give an impromptu thank you speech they stopped him until they got the photographer over there to take pictures! They are just so on top of it and real professionals. They even checked the room before playing our favorite songs to make sure we weren't outside or in the bathroom so we wouldn't miss them. The entire night was stress free and I completely trusted them. Thanks again so much guys, you really are the best in the business!
---
Reviewed on

6/13/2016
Jennifer H
Tone Productions deserves more than a 5 star rating!!! Dan and Alec did an amazing job with our wedding...they are the reason our ceremony and reception ran so smoothly! Dan is very knowledgeable and you can tell he truly loves what he does. The team was patient with our last... Read More minute changes and additions. They kept the entire room on the dance floor all night long and we have had several guests say that our wedding is by far the funnest wedding they have attended and we owe that all to Tone Productions. Dan took several pictures for us during the evening and even edited our favorite one of the new Mr. and Mrs. celebrating! Thank you Dan and your team for making our night unforgettable!
---
Reviewed on

6/08/2016
Katie K
we could not have had a better night without spero and the tone productions team! From being so accommodating with scheduling meetings to making our wedding night everything we could have imagined, I wouldn't suggest going with any other company!
---
Reviewed on

6/03/2016
Nicole P
I was so happy with Tone Productions! Dan and his team did such a great job! I had a special request for a 90's mashup at the end of the wedding and it turned out amazing! Everyone had a great time and the music was so awesome! I would definitely recommend! They were so nice and... Read More accommodating and everything was perfect!
---
Reviewed on

5/03/2016
Tone Productions Rock! Spero and James made our wedding night! I'm so glad we had them as our DJ. I wish I could give them 10-star!! I HIGHLY recommend Tone Productions!
---
Reviewed on

4/07/2016
Katie L
We used Tone Productions for our wedding on March 19th, and they were Amazing!! Spero and Jon made the night flow seamlessly! My family and friends have had Tone Productions as our DJ Service for multiple weddings and parties and have been happy every time! Great crowd... Read More interaction and listen to what you want played and done. Thanks for making our reception so fun!!
---
Reviewed on

3/08/2016
Emily K
Our wedding was 2.26.16, and every minute of it was fabulous! Beginning with our ceremony and ending with the reception! Spero was our dj and he made our night stress free and so much fun! Their online tool that they use was so easy to use and made everything so simple! I would... Read More highly recommend TONE to every single person I know that needs a dj in the future! I love that Tone allows you to truly customize your wedding to be fun and fit your personality!
---
Reviewed on

3/05/2016
We got married on 12/31/2015. We had to find a new venue and dj very last minute after our first venue fell through. I remember calling tone production and breathing a sigh of relief. They were very kind, professional, and calm things I truly needed. Kevin and Paul T. Went way... Read More above and beyond to help us ring in the New year. Our guessed loved their energy and the confetti cannon was a huge hit at midnight.
---
Reviewed on

2/29/2016
Tone Productions was the PERFECT fit for our wedding, simply because they were SO easy to work with and made our night one for the books! James and Paul C were our Dj's and they also did the up lighting for the reception. One of the things we've heard over and over again is how... Read More people haven't seen a dance floor that packed in a LONG time. Our guests never sat down, yes we picked the songs but they grouped them perfectly! We would book Tone Productions again in a heartbeat!! WE LOVED THEM!!!!!
---