Home

Tracie Jean Photo
About this Vendor
...because it only happens once.
Details
Contact Info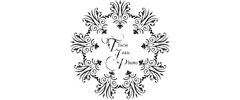 424 Findlay Avenue, Cincinnati, OH
Worth Every Dime!!!
Reviewed on

3/14/2015
Gale P
When we started our search for a wedding photographer, we had no idea what to expect. Meeting Tracie was so refreshing! We had met with several other photographers and she is so real and down-to-earth. After viewing her work, it was a no-brainer. Our engagement images were absolutely everything we had ever dreamed they would be and when we received our prints, we were even more impressed with the quality! On wedding day, she and Tony were absolutely irreplaceable. They kept the day light even though it was action packed and without even feeling one bit of stress, they kept us on schedule the whole day. Our entire family was SO IMPRESSED by their professionalism and kindness. The delivery was so perfect! When we met at her studio after the wedding, we had no idea that we would actually have tears. We cannot put into words how happy we are with the decision to have Tracie Jean Photo capture our day! Our images are timeless and we will treasure them for a lifetime!
---
Helpful but not great quality
Reviewed on

10/22/2014
Sarah C
We picked Tracie because a friend recommended her and we read great reviews online. She also was one of the few photographers that would stay the entire length of the day. She did our engagement pictures, which we were very happy with. She and Tony were very helpful the day of the wedding, touching up my hair and makeup and overall being very hands-on. We were happy the day of the wedding...she guided us through everything but allowed us to enjoy the day. When we got our pictures back, at first glance they looked great. after looking at them in further detail, we realized that there was not the attention to detail that we wanted, people's eyes closed, members of the bridal party standing in front of others, so much so that there was not a single picture of our bridal party that did not have someone's eyes closed or that we could see everyone. We also felt that our time was not used wisely; although we were assured that we had plenty of time (about 3 hours), I had only one picture of me and my bridesmaids, and it was with our backs turned, and only 7 portraits of me and my husband. Overall, we felt that she did not spend the time taking pictures that we had asked for and instead took pictures that we did not want. We approved the pages of the photo book included in our package, but we were disappointed to see that no where on the book were our names, our wedding date, nothing. Overall, Tracie and Tony were great and very helpful, but we were disappointed with the quality of the pictures we received.
---
Wonderful
Reviewed on

8/28/2013
Rose G
We had Tracie and her partner photograph our wedding a couple of weeks ago and we loved them. They were prompt and ready to work. They ran all over the hotel we were at to get all the pictures of the different areas. Since we wanted to get pictures at the convention our wedding was near, they also helped us rush through the crowds to capture some very memorable moments in the limited time we had there. Tracie really pushed me out of my comfort zone to get cool pictures, which is exactly what I asked her to do at the consultation. She also really went above and beyond to make sure I relaxed and enjoyed my day. Would absolutely recommend them as well as use their services again.
---
Totally Awesome!
Reviewed on

12/03/2012
BIANCA T
Tracie and Tony were so totally awesome to work with! They were patient and full of ideas, but also willing to take any ideas we had and make them blossom as well. Their prices are totally reasonable compared to the other photographers that my husband and I interviewed throughout our selection process. Their personalities are cool, laid back and fun, and most of all our portaraits are AMAZING!!
---
HANDS DOWN THE BEST! ! ! !
Reviewed on

9/30/2012
Emily S
I got married August 10th 2012. Tracie and Tony were hands down the best photographers!! They were more than just photographers they felt like family! They made my day relaxing, simple, fun and full of laughs!! My wedding day was PERFECT!! and thanks to Tracie and Tony that perfect day was captured in their PERFECT photos!!! =) Thanks again!!!
---
Professional and Fun!
Reviewed on

9/28/2012
Michelle L
Tracie and Tony were wonderful. They really do work with you and are open to suggestions in terms of style/poses/etc. They are a great team and have lots of experience. Not only are the photos wonderful but they also make it a fun day. Tracie really helped me not lose my mind! Overall, I'm so glad we went with Tracie Jean Photography.
---
Perfect Memories
Reviewed on

9/23/2012
Michelle S
Tracie and Tony are great partners. We were so lucky to have both photographers available to us during our engagement shoot and on our wedding day. They work really well together and come up with creative points of view. They made me and my husband feel like models and captured every special moment. The live photobooth was a huge hit with our guests. We are left with great memories at a more-than-reasonable price. We will use Tracie Jean in the future for family photos (when we start having kids). THANKS, TRACIE!
---
The BEST in town!
Reviewed on

9/05/2012
Samantha K
I was introduced to Tracie and Tony at the biggest bridal show in the city, so I must say, I met plenty of photographers selling their work! I remember specifically telling my mom after speaking with Tony, that these two were going to help capture my special day! They did that and then some. I couldn't have asked for anything more from the both of them. Tracie was snapping pictures of random, special moments AND still curling hair! She was talking, listening (especially to me), making sure we all ate so that our nerves wouldn't take over and still was able to get so many memories for us. My husband told me that Tony was just like one of the guys while he was with them the whole day. Tracie and Tony are the most down to earth people that create amazing art. I would highly suggest them to any couple that is looking for a team who can make the best of your day with quality pictures of the memories you've made. Tracie and Tony are still my photographers for my family, and two who I can even consider my good friends. They have surpassed my expectations and I guarantee they would for anyone else too!
---
Photo Review
Reviewed on

8/21/2012
Tina H
Very creative and fun to work with, I would highly recommend!
---
The best!!
Reviewed on

7/26/2012
Abby F
I contacted Tracie Jean Photography when my photographer, who I had booked for over a year, failed to help us with our wedding. Tracie happened to have a last minute opening the day of my wedding and worked with us to make sure our needs were met for our wedding. Tracie communicated everything to us as far as pricing, the day's events, and was open to any ideas we had for our wedding day. Tracie and her colleague were willing to drive all over the area with our wedding party to take photos with us at important locations. Tracie is very organized, which helped the day's events go very smooth and stress-free. Upon receiving the photos, we were so impressed with how well the photos turned out! We were so glad that Tracie brings a second photographer with her, because there were not only a significant amount of photos, but both photographers were able to capture different moments of our special day from different angles. Overall, my family and I were so happy with the quality of the photography and we are so grateful for Tracie willing to work with our wedding with such short notice. I have already given Tracie's name to other future brides and will definitely plan to use Tracie for future photography needs!
---
Wonderful!
Reviewed on

7/19/2012
Lisa C
I found Tracie Jean Photo at a Bridal Show in Cincinnati. While other photographers just said "Here's a business card, look at our photos" Tracie took the time to talk to us and listen to our story. I got a really great feeling and knew I wanted to book her for our wedding. I had to wait until my fiance got back from military training and I was afraid she would be booked for our date. I was so excited when she wasn't! Tracie and Tony work so well together and they're both so nice!! It was super-cold when we took our engagement pictures and she was very concerned about keeping me warm! On the day of the wedding, she was so great with everything! She was so calm and on top of everything and was so attentive and helpful! She even called me when she was on her way to ask if we needed her to pick up any last minute items! I loved working with her so much and the pictures are gorgeous! We're waiting on our photo DVDs now and we can't wait to get them!! We would definitely recommend Tracie Jean Photo!
---
Hands down THE BEST!
Reviewed on

7/10/2012
Kendra R
Tracie and Tony are the best photographers! They are so personable and try there hardest to make your day as relaxing as possible! They are so much fun, and Tracie is not scared to get dirty to get the best pictures she can. I was truly blessed to have them photograph our wedding and i will continue to use them through out the years and recomend them to every one i know!
---
Wedding Photos
Reviewed on

7/08/2012
Amanda S
Tracie Jean Photo was one of the best decisions I have ever made. Both Tracie and Tony were super nice. Tracie asked me for my style and took everything I liked into consideration. The pictures were absolutely wonderful! Everyone commented on how awesome she was with everyone. I will surely use Tracie Jean Photo in the future when I start a family. She was easy to work with, understanding, and did more than any other photographer I know would do.
---
Unprofessional & poor quality
Reviewed on

7/02/2012
April W
We found this photographer at a bridal show, read reviews, and booked her after meeting. She came and took some photos prior to the wedding and we were so unhappy! To begin the day she was an hour late. The photos were poorly if at all edited, sun spots were in all outdoor photos, and we were told there wasn't much she could do. She continued to make every excuse possible, even blaming us for walking into a negative atmosphere when we were nothing but polite even though the wait was annoying. We were so concerned with her attitude and the poor quality of the pictures that we canceled our wedding date with her & found someone else.
---
More than you could ever ask for!
Reviewed on

6/25/2012
Maggie S
When me and my husband first met with Tracie Jean and Tracie Jean Photo, we were so excited. Tracie Jean was so easy to work with, and she was so supportive of everything me and my husband wanted for our wedding. Tracie Jean Photo literally spent the entire day with us, from me at the hairdresser and my husband getting ready, to the end of the reception. She was so supportive of everything, and she really seemed to understand that it was our day. We didn't have a lot of time to take pictures before the ceremony, but she knew what she was doing and made everything so simple and easy, just about as relaxing as wedding day can be! The pictures were absolutely amazing, she was so artistic and so talented. We can't wait to see the rest of the pictures she took, we know they are going to be worth it.
---
Absolutely Amazing!!!
Reviewed on

10/11/2011
Krystin H
I would give them 10 stars if I could. Tracie and Tony shot my wedding and they were the absolute best. Tracie made sure I was on time and having fun all day long. She even reminded me to eat while I was getting ready. They were both there to make sure everything went perfectly and they had great ideas for pictures. It was like having a wedding coordinator and photographer in one. My pictures are absolutely amazing and it is all due to the great creativity that came from them both. I could not have asked for anything more from a photographer and I will definitely use Tracie for any other photos I need taken. This vendor is amazing and I will definitely recommend her to anyone I know getting married.
---
Tracie is the BEST!!
Reviewed on

5/16/2011
MaryAnne C
My fiance and I had our engagement shoot with Tracie a couple of weeks ago and had so much fun! She takes amazing pictures and is very fun to shoot with. She quickly put us at ease and the pictures turned out beautiful! I absolutely cannot wait until our wedding day for all of the fabulous pictures I know she'll be taking! I am recommending Tracie to several of my friends who are getting married and would suggest her to anyone!
---
Pick Tracie!
Reviewed on

3/21/2011
Katherine F
We had an engagement shoot with Tracie Jean Photo over the weekend, and it was AMAZING! We felt so comfortable with them, and had such a blast. Best of all, the photos came out gorgeous and we were very happy! I highly recommend Tracie Jean Photo!
---
Wonderful engagement pictures
Reviewed on

2/15/2011
Tiffany V
They did an excellent job on our engagement pictures. They were very professional and pleasant. They showed up right on time and took the time to get all the shots they needed. Our pictures came out great. All of our friends and family were very impressed. We can't wait to have them do our wedding pictures. They will be the only photographers we use for all out important moments.
---
Send Message