Home

Trends To Traditions
About this Vendor
Uniquely Elegant Event Planning, Design, & Decor.
Blending classic Traditions with the most current wedding Trends, our planners create fabulous events with style. We customize packages to fit the specific needs and budgets of our clients. We help you to produce the event of your dreams. Listen to and look at our website for detailed information.
Details
Rehearsals + Parties, Wedding
Day-Of Coordination, Full Service Wedding Planning, Planning
Contact Info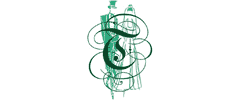 417 Quarter Horse Lane, Cranberry Township, PA
AMAZING!!
Reviewed on

11/10/2010
Abbey D
I never thought it was possible to NOT feel stressed on your wedding day but Katherine and the rest of the team at TTT made it possible!! They are the absolute best and they even planned an Incredible honeymoon that we will be remembering forever! :)
---
romantic
Reviewed on

5/13/2013
Kelly Z
Pittsburgh Linen Rental transformed my venue into the romantic scene I dreamed of. Little problem with chair covers that should have been addresses earlier but in the end it worked out perfect. Also used Trends to Traditions for flowers which were beautiful. Bethany transformed my vision from a photo to real life and I wouldn't have changed a thing. Trends to Traditions is a one stop shop for wedding planning.
---
My Dream Wedding
Reviewed on

11/08/2012
Kate M
Trends to Traditions helped with our wedding planning process from the beginning. We got engaged on Christmas Eve 2011 and married on August 10 2012...so it was a quick engagement! The actual day was so much more enjoyable knowing that I knew the room was going to be set up beautifully, all the "behind the scenes" issues were going to be taken care of, and I had someone to call if anything did go wrong (which ended up being useful!!) They are organized and extremely good at what they do!! My wedding was more than I even dreamed it to be. I was floored when I saw the church, with the beautiful flowers, the wreaths, everything. It was awesome having them at the rehearsal to deal with the groomsmen too!! I was, again, stunned when I saw the reception - with the candles and sparkle, it was more than I envisioned. I absolutely loved everything! Everyone has told me that it was their favorite wedding ever...I keep saying I'm not sure if that's what people just say, or if it's the truth, (haha) but it was the majority of our guests - which speaks volumes! It was a great way to begin our life together!
---
Thank you!
Reviewed on

11/07/2012
Renée M
Hi Katherine and your team! I just want you to know that I could not be more happy with how everything turned out! I truly rave about you and your services. I want to also say that you handle brides so well. All the stress and anxiety that goes with hosting the biggest party of your life is overwhelming and I admire your patience with everything. I have recommended you both for weddings and travel planning and will continue to do so! You truly are good at what you do and I feel blessed to have found you when I did in the planning process. Thank you more than you know!
---
Wedding Planners aren't only for the rich
Reviewed on

11/06/2012
Kimberly L
I wanted a small, intimate wedding that was fun and fresh theme. We live in Florida. My wedding was in Pen nsylvania. After 3 days of trying to research different themes, vendors, locations, I was ready to call off the wedding. We had a smaller budget. We didn't want to burden my family in PA with the investigation and details. I thought that I need a wedding planner, but there was NO way we could afford one. I decided to pull up wedding planners online for the area and look for ideas. I happened to notice on the website for Trends To Traditions that they planned large, destination, and small weddings. I contacted Trends To Traditions hoping, though doubting that I could afford them. Right from the first phone call, I knew I was in the hands of a kind, very experienced, professional. Katherine Shaw and her team listened to my ideas and wants. I needed lots of hand holding to say the least... They VERY patiently guided me through the many indecisive moments and mini crisis. They created, developed, and inspired our elegant, colorful, and cheerful Antique Carnival wedding!!!!! Finding Katherine's TRENDS TO TRADITIONS was a God-sent!!!! She and her team gave us a fantastic wedding with exceptional vendors in OUR BUDGET! I know, imagine that..... the BEST money we spent in our wedding expenses.
---
Katherine and her team
Reviewed on

10/14/2012
Ashley F
Katherine was amazing!! She was my wedding planner, day planner and also my travel agent. She assisted me in every way. Her team made my flowers for me and assisted me with linens, honeymoon, and more. If I need Katherine or her team they were there with smiles! I would highly reccommend them because their prices are VERY reasonable and they tell you up front the cost and what you get with that cost. There are not hidden fees or lack of achieving what you need. They give 120% all the time. They do not rest until you the bride are smiling ear to ear. They made my wedding day the most special day of my life! Please consider them to make your day amazing!
---
Perfect From Start to Finish!
Reviewed on

10/14/2012
Surrae S
Nicole and Kat were incredible throughout the entire process... so happy to have worked with such wonderful ladies!
---
Amazing!!
Reviewed on

10/12/2012
Reba T
Trends To Traditions did an amazing job!!! They made all my wedding dreams come true! I did not have to worry about anything. The day was perfect!! Everyone there was very helpful and made my wedding day gorgeous!!!
---
Must have for any bride to be!!
Reviewed on

10/10/2012
Brittany D
Katy and Katherine were both not only extremely attentive and organized, but they were beyond friendly and caring. I have already recommended them to anyone I know getting married because and can not imagine anyone planning a wedding without their very own Katie! I purchased a package that included 2 planners to be there for my wedding day and to my delightful surprise, there were at least 4 in attendance and even. Katherine the owner came. I can't possibly say enough about Trends to Traditions, in particular Katie and Katherine, they truly have a unique talent and gift! They made my dream wedding a reality and am so grateful!
---
Trends to Traditions! :)
Reviewed on

10/10/2012
Brandy B
Let me start off by saying that my wedding day was the single greatest day of my life. It was truly a perfect day and it could not have been done without Katherine and her wonderful team! She turned Southpointe into the perfect venue for our wedding! Our outdoor cocktail party by the pool was such a hit! The setup and color scheme made our cocktail hour the ultimate experience for our guests. We've heard from quite a few guests that they felt as if they were in a movie. Trends to Traditions also designed the ballroom to look stunning. Every detail, from the flowers to the chairs and linens was so well thought out and came together nicely. The ambiance in the room perfectly matched my husband and my personality and really reflected our taste and style as a couple! Katherine's wedding specialist, Aubrey, was also such an essential part of the wedding. She made sure that everything went smoothly. Even the weeks leading up to the wedding, Aubrey was my crutch-- when I was worried, needed ideas or answers to our questions, she was there!! Aubrey knew all the minor details and did so much additional work, which allowed me to focus on the major decisions. All of the vendors Trends to Traditions recommended fit right into our budget. Kat's honest opinions and wedding knowledge took our wedding from nice to spectacular! It would not have been a tenth as nice if it wasn't for Kat and her team's design ideas, color schemes, knowledge and day of expertise. Her team helped me so much that I did not have to lift a finger the day of the wedding, which allowed me to focus on my guests and have fun! I was the most relaxed and calm bride because I wasn't knew Kat and her team had everything taken care of! Choosing Trends to Traditions to plan my wedding was the best decision. If you want to have an unforgettable wedding, hire Trends to Traditions!!
---
WONDERFUL!
Reviewed on

6/05/2012
Jenn C
Katherine and her team did an amazing job! It was such a relief not to have to worry about all the small details for the wedding day and they had wonderful suggestions/recommendations for vendors, ideas, etc. Definitely worth it!
---
Hands Down - THE BEST Pittsburgh has to offer!
Reviewed on

11/02/2011
Rhea S
I can't begin to thank TTT enough for everything they did for us. The day was absolutely perfect and beautiful and it was all because of them. All of our guests were talking about our wedding like the royal wedding (as a matter of fact, nobody even remembers the royal wedding after ours). The honeymoon, which was also coordinated by TTT, was equally amazing. I HIGHLY recommend TTT to any bride and groom looking to plan an unforgettable wedding!
---
Best decision (ok 2nd best) I made!
Reviewed on

10/31/2011
Lisa W
Trends To Traditions was the 2nd best decision I've made regarding my wedding! The first, of course, is the man I am going to marry. Trends is an amazing group of people who know their business! Having them to help me organize & plan our wedding is a blessing! They've saved us countless research hours. I have a unique sense of relaxation knowing they'll be there to handle our big day. We can relax and enjoy the JOY!
---
execlent service
Reviewed on

10/31/2011
Amanda R
Peter and I wanted to extend a huge thank you to the Trends to Traditions team for all the hard work that went into our wedding. You exceeded our expectations and everything ran so smooth we had nothing to worry about on Saturday and that made the day that much more special. Please feel free to use us as a reference in the future we have nothing but praise for Trends to Traditions!!
---
Best Wedding Planners
Reviewed on

10/30/2011
Jessica K
Trends to Traditions is the best! From the moment I met Katherine, I immediately had a connection with her and knew she would be an amazing wedding planner. From the beginning...a year before my wedding, Trends to Traditions was there to help me with every detail involved in planning my wedding day! They have tremendous vendor connections and know the ins and outs of the wedding industry, which helped make my wedding day everything I ever dreamed of! The staff at Trends is awesome and professional and are always going the extra mile to help you out. I couldn't have done it without them!!!
---
the best wedding planning company in the 'burgh!
Reviewed on

10/30/2011
Andrea S
ttt is amazing!!! they have helped me with every step of the planning process and have made my life stress-free! they truly are making my dream wedding come true. i would highly recommend them to anyone.
---
Wedding Masterpieces - They're the Best!
Reviewed on

10/30/2011
Erin H
Trends to Traditions turned my wedding wishes into realities! Both Katherine and Victoria were absolutely wonderful to work with and made sure everything on our special day was just perfect. They are extremely organized and professional and know just about everything there is to know about weddings in Pittsburgh!!
---
Superior wedding planning!
Reviewed on

11/30/2010
Jessica G
We worked with Trends to Traditions for a year while planning our wedding from out of town. From picking out our reception site, to selecting vendors, to sharing ideas about how to make our day extra special, Katherine and her team were extraordinary. We did not have to worry about a thing during our wedding weekend. They contacted all the vendors, made sure no detail was over-looked and helped set-up/tear-down our entire wedding reception. When we walked into our reception, we were blown away. Gorgeous down to every last detail. Our guests thoroughly enjoyed the weekend and are still talking about it. We certainly could not have pulled this off without Trends to Traditions!
---
Wonderful!
Reviewed on

11/30/2010
Julia W
Kat, julie and crew handled lEVERY detail of my wedding day and I literally did not have to worry about a thing! It was fantastic and everything turned out spectacular! (my wedding is the pink one with flowers in the photos)
---
True Professionals
Reviewed on

11/29/2010
jeff c
Kat and Julie and the rest of her team did a fabulous job at making our dream wedding a reality. They were professional, organized and a blast to work with. They presented new ideas at every turn and kept us on track to a wedding that was truely memorable.
---
Peace of Mind
Reviewed on

11/29/2010
Melissa S
Kat, KC, the rest of the Trends To Traditions team, Missy and I can't thank you enough for all of the work and effort you've put in over the last year to make our July 4th wedding such a successful and fun event. You all have such a passion for the details and commitment to making the whole wedding process a positive event; this past year has made me not only glad we decided to get a wedding planner, but so thankful we picked Trends To Traditions! Thank you so much for making the whole wedding exactly what we wanted and for allowing us to leave most of the planning in your hands so that we could enjoy the party! Thanks as well for planning such an awesome honeymoon to Coast Rica, everything was perfect! -Nick and Missy Smith
---
Best decision we made
Reviewed on

11/29/2010
Shannon J
Trends to Traditions made our wedding planning process stress-free and created the perfect wedding day for us. Katherine answered every question we had and ones we didn't realize we should have. Her creativity, passion for wedding planning, and extensive resources were invaluable. I can't recommend Trends to Traditions highly enough. Working with Katherine was the best decision we made.
---
Amazing!
Reviewed on

11/19/2010
Molly C
Trends to Traditions went above and beyond my expectations for my wedding planning needs. I planned by wedding from another state and thought I needed some additional help. I am SO glad I chose Trends to Traditions. Their entire staff (especially Katherine and Katy) made themselves available WHENEVER I needed a question answered or opinion on the planning. TTT gave me endless options for everything-linens, flowers, venues etc. Regardless of how many wedding they were planning that month, they made me feel like I was the only bride they were working with. Their attention to detail is second to none and all of the weddings they do are so personalized and different. This is NOT a cookie cut wedding planning service. So if you are looking to have a one of a kind, knockout wedding,go with TTT. You will not be disappointed. I'm so glad I did. They made my dream wedding come to life!
---
Speechless
Reviewed on

11/18/2010
Alyssa k
If I could sum up my wedding in one word, It would have to be "Amazing". (Cheesey I know, but true!) I couldn't believe I was going to put my wedding in the hands of someone else, but now, I dont know what I would have done without Katherine, Katy, my day director, and her two assistants. I was in contact and in control of everything the whole time, but didnt have to do ANY work. The best decision I made for my wedding was hiring a wedding planner, and I would reccomend Trends To Traditions to any and every bride. You would seriously be crazy not to at least meet Katherine and have a consult with her!
---
Great investment for brides! :)
Reviewed on

11/08/2010
Stephanie B
I was planning my wedding from 250 miles away so I hired a wedding planner to help with the logistics. Kat did so much more though. She and her team help create my dream wedding and were so wonderful throughout the whole process!
---
Send Message