Home

Trotter Photo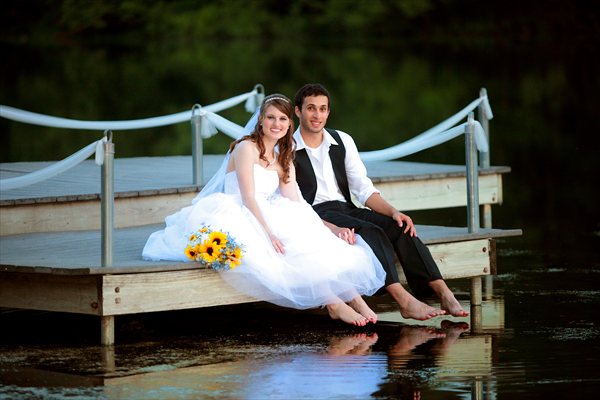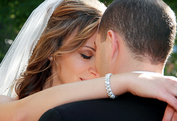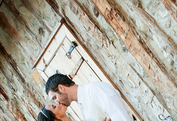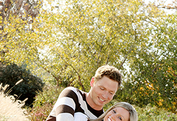 About this Vendor
Quality photography affordable prices
Trotter Photo is a St. Louis studio specializing in photojournalistic, candid and traditional wedding photography. Trotter also photographs family and children in-studio or on-location, business portraits, Bar and Bat Mitzvahs, reunions, sports teams and photo booth rental. Visit our website.
Details
Engagement, Trash The Dress
Contact Info

14319 Manchester Rd, St. Louis, MO
St. Louis & Illinois
Love Trotter!
Reviewed on

5/22/2014
Elizabeth
We booked Trotter Photo and Trotter Photo Booth because they were a recommended vendor of Windows on Washington (our venue). They were so easy to work with, allowing us to customize a photo package with exactly what we wanted. Our engagement photos were great! Our wedding... Read More photographer was amazing! She worked quickly and efficiently so we were able to get all the shots we wanted without delaying dinner. She was profession and fun to work with. The photo booth was a huge hit with the guests. They were able to be silly and provide us with lots of memorable photos. I would absolutely recommend Trotter Photo and Photo Booth to anyone!
---
Great
Reviewed on

1/12/2015
Becca R
I had Caleb work my wedding and it was so nice. he also did our engagement photos which came out BEAUTIFUL. We are still waiting on our wedding photos but I can't wait. He and my husband got along very well and he was good at getting the "must- have" shots. He showed up early... Read More and got right to work. It was a joy.
---
Absolutely Incredible Service!
Reviewed on

1/06/2015
Melissa F
Denise from Trotter Photo in St. Charles was our wedding photographer on Halloween 2014. I was so impressed with her pictures, as well as the personal touch she put on everything throughout the day! From helping my sister tie me into my dress, to helping with a stubborn... Read More bustle, and even giving me a foot massage when those darn Cinderella heels started getting the better of me, I didn't even have to say the word - she was like a second mother all day long! Denise knows weddings, knows which angles to capture, and doesn't settle until the picture is lovely and flattering for all involved. As a bride with a budget who had no idea what a bustle was, I was able to enjoy every minute of the day knowing Denise was there to help! I 100% recommend Trotter Photo, and definitely get the photo booth if there will be children at your wedding - that kept the little ones busy all night!
---
Reviewed on

10/04/2015
Tara J
Trotter Photo was great! Shelby and Stephanie were awesome. They arrived on time and helped us tremendously on our wedding day. We loved them!!!
---
Reviewed on

7/20/2015
Brooke C
Trotter photo has been amazing to work with. They are very professional, and came highly recommended to us. They were flexible with our needs and wants, fast in getting our photos done within the first month after the wedding, and fair in their pricing. Thank you Trotter Photo... Read More for helping us preserve "Our Perfect Day"!
---
Definitely recommend for photography
Reviewed on

7/09/2015
Tiffany T
Very reasonable and great to work with! P
---
Great!
Reviewed on

6/18/2015
Rebecca O
Our photographer Mandy was wonderful to work with. She made sure we got the photos that we wanted as well as came up with some of her own creative poses for us to do. We got the formal pictures we wanted at the church and the fun pictures we wanted with the bridal party... Read More after. We can't wait to see the finished pictures!
---
Love Trotter Photo
Reviewed on

4/09/2015
We did the photographer and photo booth combo and we were happy we found them online. The cost was reasonable and the photos were exceptional. The photographers were very nice and did an outstanding job. The Photo booth attendant we also wonderful. There are so many pictures... Read More to choose from it was difficult to choose which ones to put in the Album. I highly recommend Trotter for you wedding.
---
Awesome Experience with Trotter
Reviewed on

2/04/2015
Amanda S
We booked our photography with Trotter at a bridal show and received some great discounts. At the show we were able to discuss our vision and budget with the photographer, understand the pricing and different packages they had to offer and listen to the photographer and hear... Read More stories of weddings they done, see their work and get feedback on what they can do for us—it helped us deicide if they fit our needs, wants and budget and indeed they did. Another reason we went with Trotter was, my sister used them for her wedding and had a great experience. We were able to meet with our photographers on several occasions so that they would understand our vision and style, discuss timeline and so that we could build a connection so that we felt comfortable the day of the wedding. I really liked that we felt so comfortable with them the day of the wedding—this made the day run smoothly and made for incredible pictures. It was 100 degrees the day of our wedding, but our photographers kept our wedding party enthused and excited and on time! After the wedding, Trotter has done an excellent job with us picking our pictures and as we make changes and revisions to our album. Kim and Mandy have been a pleasure to work with and I can't say thank you enough to them for all their hard work and dedication. They truly went above and beyond, especially in the planning process to assure us my vision at the farm would be met and it was exceeded.
---
Good
Reviewed on

1/21/2015
Lisa
I appreciate making my wedding day photos and video beautiful!
---
Picture Perfect
Reviewed on

11/25/2014
Jessie S
Loved having trotter photo do my wedding. They did an amazing job! They were everywhere during the big day but never got in the way. Plus we got an awesome price!!
---
Good Photobooth Experience
Reviewed on

10/10/2014
Mariah P
These guys did a good job. Their photos printed as 4x6 rectangles rather than more traditional strips, but it's a unique format. We had a logo with our name and wedding date on our prints, which acts as a cool reminder to guests about when and where they took their photos.... Read More Trotter brought fun props, like hats, masks, and neckwear. It was a big hit with our guests!
---
amzing
Reviewed on

10/08/2014
Andrew L
great experience and photographer
---
Pretty picture
Reviewed on

9/30/2014
christa h
Maggie the photographer was very helpful. She had a lot of wonderful ideas.
---
Photobooth
Reviewed on

9/11/2014
Lisa C
I did not have a pleasant experience with trotter photo at all. They did not say a word to my husband or at the wedding. The guy taking the pictures was very rude to my guests. He wouldnt let them stay in the booth for additional pictures even though no one else was waiting,and... Read More my cousin was waiting on an elderly uncle to get in. They left with out saying either. Their props were pitiful. 3 hats, a torn cowboy hat, a few face masques, and a broken lollipop. They did not print the pictures for me. I had to email them to find out why or what the process is. Thats how I found out they are emailing me digital copies. We have to print them ourselves. Every photobooth i have been to they print duplicates on the spot for the bride and groom to take home. I also was told by them after that the booth was rented the night before and was not reported back in the condition it was ( meaning the props being so janky) and they have rectified it now. That didn't help us at all. I would not recommend this company.
---
Beautiful Photos!
Reviewed on

8/26/2014
We were so pleased with our experience with Trotter. They took care of everything. Christine, our Photographer, was experienced, professional and extremely efficient. She listened to everything i wanted and made sure to accommodate our wishes. I can't wait for our photos to... Read More be ready!
---
"Bait and switch", average photos, poor business practices
Reviewed on

8/20/2014
Janie H
We selected Trotter Photography because of an offer we saw on one of their advertising fliers. When we arrived for our appointment, we were told that the offer "was no longer available". ( There was no expiration date printed on the flier. The term "bait and switch" comes to... Read More mind) After almost an hour and a half were settled on a package that was going to cost about 3 times the amount of the package we originally thought we would get. There ended up being additional charges for the engagement pics, which the flier said were included in the package. We paid extra to have the photo disc mailed to us. It required 3 phone calls to get the disc after several weeks. Each time we called we were told that they were going to be mailed that day. Finally we were told "Oh the envelope was placed in the mail basket but was never sent. It took another 2 weeks and another phone call before it arrived. When the disc arrived, there was a collage picture with the names printed on it. Unfortunately the names were NOT those of the engaged couple. In the end, we did not need the services of Trotter photography. It has now taken me numerous phone calls and emails and several months to get a refund of the money I paid. I still have not received it. The photos we got were of average quality. The service we received has been terrible. Planning a wedding is stressful enough! The bride and her family should not have to deal with poor business practices and average photography.
---
Awesome!
Reviewed on

8/07/2014
Lauren R
Awesome, awesome job! Trotter was great to work with from day 1! Very easy going and laid back made the entire process fun! Everyone at our wedding absolutely loved the photo booth and the pictures turned out so awesome! Thank you guys so much for capturing such perfect... Read More moments!
---
Wedding Photography
Reviewed on

7/13/2014
Sara P
I enjoyed working with the photographer and the pictures turned out great. I was disappointed in the time leading up to the wedding because I never even met the photographer assigned to my wedding. She called 3 days before the wedding and asked me to get shots together that I... Read More would like. I had tried to meet with them 2 times before to meet the photographer and they just looked at me like I had three heads.
---
my wedding photographer
Reviewed on

6/28/2014
Caren O
Larry Katz was very helpful and fun to work with the day of my wedding. He took very nice pictures
---
Trotter Photo in St Peters
Reviewed on

6/11/2014
Jenny P
I worked with Denise. She was beyond phenomenal. She did our engagement photos and we were very happy with them. Denise made our wedding day perfect. She kept us on track during the event. I would beyond recommend her.
---
Couldn't be happier!
Reviewed on

6/05/2014
Jennifer B
I am really happy that I went with trotter...I've been really impressed by all of the pictures including the ednagement and wedding picures. The price was reasonable.. the best I found and I loved my photographer Denise. She took amazing pictures and was comfortable to be... Read More around. She also was really helpful that day..always fixing my train, carrying my husband's food at the reception and busteling my dress. I am happy with the guest book that I got and I can;t wait to see how the wedding album turns out because the pictures are gorgeous and I have recieved multiple compliments on how good the pictures are. I definately would recommend trotter and definatelt Denise as the photographer.
---
Fantastic Experience!
Reviewed on

10/09/2013
Melanie O
Although we haven't received our photos yet, I couldn't have asked for a better photographer in Denise! She took the time to work well with us, the kids, and all of our guests. When I started to become stressed, she took the time to make me feel at ease. She went well above the... Read More job description when she made sure I had water, was cool enough, and took the time to sit and relax for a minute with my shoes off! :) She didn't make us feel rushed, and she listened to exactly what we wanted. She was happy, funny, and genuinely seemed to love what she does. Even after the wedding, one of the 3 most heard compliments was, "Your photographer was fantastic!" Loved her! :)
---
Awesome
Reviewed on

7/21/2013
Christine G
The photographer I had was really awesome! It rained all day of my wedding, but our photographer did what he could to get us the pictures I wanted.
---
Wonderful
Reviewed on

7/02/2013
Samantha F
Joe was wonderful! He was more than willing to do any shots I asked and was in a great mood.
---
Send Message