Home

True+Love Weddings by Rev. Linda McWhorter
About this Vendor
Award-winning Wedding Officiant!
Your special day made even more so by a caring and calm professional who is inclusive & affirming. I will custom-create for You a Heart-felt ceremony that is Uniquely YOU in every way. Guests will rave, "How Beautiful!" & "Where did you find her?!" And, I am fully Bilingual in Spanish! Eleven years experience! Over 1000 Happy Couples! Accolades and Awards for being the BEST Officiant! Contact me for a FREE Consultation and find out why today!
Details
Civil Union, Commitment Ceremony, Elopement, Interfaith Ceremony, Non-Religious Ceremony, Religious Ceremony, Same Sex Ceremony, Second Wedding , Vow Renewal Ceremony
Buddhist, Catholic, Protestant, Christian, Interfaith, Pagan, Secular, Spiritual, Unitarian, Wiccan
Contact Info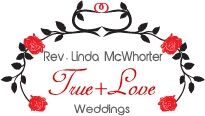 Reviewed on

1/15/2017
Katie S
We were so blessed to have Rev. Linda McWhorter officiate our wedding. Neither of us are originally from Austin and did not have close ties to a church, so we were in need of someone who could bring a sense of spirituality to our marriage, while maintaining a light-hearted... Read More sensibility. Linda could not have been a better fit. From our very first meeting, she really honed in on our personalities and was able to express the type of vibe we wanted for our ceremony. She was very professional and was able to guide us through the ceremony with ease. On day of the wedding, there was a delay in the arrival of guests, to which Linda was very accommodating. Throughout the entire process, she made us feel like we were in good hands. Even though we had only met a few times, it felt as though we were being wed by a family friend. We would highly recommend her to any couple in need of an officiant for their wedding.
---
Reviewed on

1/14/2017
Jessica R
Linda was the biggest blessing to our wedding. She was so wonderful, professional, and kind. We were having the hardest time with picking an officiant. We wanted some one who would understand our story and not just be some one talking at the alter, but some one who could put our... Read More love in words. Linda was the perfect officiant for our wedding. After our first meeting with her we were just amazed at how well of a fit she was for us. Linda just had a wonderfully sweet way about her that made us feel like she knew us. The day of the wedding she was very professional and very very I stress VERY helpful. The service she performed brought me to tears! She put our story and our life into that ceremony. I wasn't just a generic ceremony any one could get off of google, it was ours and ours alone. Linda even involved our kids in the ceremony and it melted every ones hearts. If you want a personal ceremony done by some one who takes the time to get to know you Rev. Linda McWhorter is your officiant. Linda will forever be one of the best blessings to our wedding and we could thank her enough
---
Reviewed on

3/18/2017
Andrea A
I cannot say enough wonderful things about Linda! From the first time we met her I knew she was the perfect person to officiate our wedding. We talked with her for a few hours, telling our story and listening to her own love story. She put together the most beautiful wedding... Read More ceremony, and you honestly feel she is honored to be a part of your day. Her happiness for you is genuine. We had a slight hiccup in our ceremony ( a slight delay in finding the rings!!) but she kept everything lighthearted and flowing. I would highly recommend Linda if you are looking for an officiant for your wedding. You will not be disappointed!
---
Reviewed on

1/02/2017
Erica J
After our wedding guests asked us over and over "Where did you find your Reverend". Let me say I feel truly blessed to have had such great vendors and Linda is apart of that. My husband is born and raised in Chicago and our wedding was following the World Series win. Did I... Read More mention that Rev. Linda is a Cubs fan? We told her that we wanted to incorporate the Cubs win into the ceremony and boy did she deliver!!! She even had a Cubs decal on her binder during the ceremony and everyone LOVED it. It was great. The ceremony she delivered overall was special and heartfelt and we will never forget this. She was absolutely AMAZING! Such a blessing to have met her and have her a part of a day we'll remember for the rest of our lives. Thank you Rev. Mcwhorter it was such a pleasure to have you on our wedding day. We will be forever grateful for the beautiful ceremony you provided us with.
---
Reviewed on

12/13/2016
Lindsey N
Rev. Linda was WONDERFUL! She was absolutely wonderful! My friends and family talked about how great of a job she did and how much they enjoyed the ceremony. (someone even said she was the best they had ever heard). She made the ceremony one of the most memorable parts of the... Read More day- which is hard to do as the whole thing is practically a blurr. :) She worked with us beforehand to customize our ceremony and vows and provided a huge list of example readings and vows. I could not have asked for someone else- she did even better than I had wished. I would definitely recommend her!
---
Reviewed on

9/26/2016
Eric E
Linda was such a joy to work with! She was dependable, attentive, and caring. We didn't have a wedding planner, but Linda kept us on point and made sure our ceremony was truly unforgettable! Thank you Linda!
---
Reviewed on

4/25/2016
Dylan G
Linda is phenomenal! The ceremony was absolutely perfect and moved some people to tears (but not in a sappy way!) Several people said it was one of the most beautiful and intimate ceremonies they have witnessed and Linda made that happen. Linda talked to us both extensively... Read More to find out who we are -- to find out exactly what we wanted to say about our love -- and helped us figure out how to say it. She made our ceremony perfectly personal and suited to us. She made it feel just right. Aside from the awesome ceremony, she brought out all the extras. She helped us stay on track with deadlines, with writing our vows, and even with getting our marriage license (she sent it back for us, which is one less hassle to do ourselves after the wedding!) She even created beautiful, personalized, hand-made little booklets for us to read our vows from. We now have those momentos to cherish for the rest of our lives. I'd recommend Linda to anyone, hands down!
---
Reviewed on

1/16/2016
Amanda C
Linda made our ceremony truly unique and special! She took the time to get to know us and ensure our ceremony really reflected us and our love. She brought a wealth of wonderful ideas and words and helped us craft a beautiful ceremony. An added perk is that she is bilingual so... Read More we were able to have our ceremony in both Spanish & English! I highly recommend Rev. Linda if you are looking for a truly special ceremony!
---
Linda is wonderful!
Reviewed on

1/01/2016
Nicole V
Linda is fantastic. We met with her beforehand and she's very friendly and easy going. Throughout the process, she was very helpful and reminded us about deadlines and things we would need for the ceremony. The cost was affordable as well for such great service. So happy we... Read More chose Linda and she was a part of our big day!
---
Excellent and personal service
Reviewed on

10/04/2014
Katy N
Linda was so kind and patient as we put together our ceremony. We had some specific expectations about exactly how religious our ceremony would be, and she helped us put together a perfect ceremony that met our and our family's needs. We received SO many compliments about the... Read More service! I highly recommend. She is flexible and open minded to all needs.
---
Genuine, Passionate, Articulate
Reviewed on

4/21/2014
Kaley M
We had such an emotional, fun, personal ceremony and we owe it all to Reverend Linda! From the first time we met her we knew she would deliver a memorable ceremony for us as she was very personal, heart felt, and a great communicator. She listened to what was important to us and... Read More worked with us to guarantee all those things were incorporated into our ceremony. I don't think there was a dry eye amongst the guests and people have been commenting on how genuine & emotional the ceremony was. Thanks, Linda!
---
Wonderful Officiant
Reviewed on

11/19/2013
Jessica R
Linda is a wonderful, caring person and will make sure you have a lovely wedding ceremony. She worked with my fiancé and I on making sure our ceremony was tailored to our beliefs, but felt reverent. She is extremely professional and sends you a copy of the ceremony well before... Read More your wedding day. If you need to make any changes she immediately makes note of it and is extremely accommodating. The Irish blessing she had at the end of our ceremony was used in my cousin's wedding and he was so taken aback she knew of it. Little touches like that really help make for a special wedding.
---
Perfect ceremony
Reviewed on

8/05/2013
Stephanie P
Linda is so great. I live in Dallas so it was hard to get to Austin during her business hours but she was ALWAYS accommodating. She skyped with my husband and I so we could save a trip. Our vows were beautiful, my husband could hardly speak be was so overwhelmed with emotion.... Read More Linda really takes the time to get to know you and knows just the right things to say.
---
Meet The Owner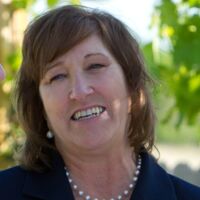 Rev. Linda McWhorter
I officiated my first wedding in 2006, and thus began my love affair with weddings! Why do I love weddings? Let me count the ways - I delight in learning a couple's love story and writing a ceremony that exudes that love. I enjoy meeting the families and wedding party. Feeling the joy and love that the guests bring with them, experiencing the happiness of the occasion, and being part of the couple's wedding day memories makes my heart sing! What can I say? I am thoroughly smitten with weddings!