Home

Tweed Weddings
About this Vendor
WEDDING VIDEOS FOR THOSE WHO HATE WEDDING VIDEOS
Our mission is to debunk the myth that wedding videos have to be cheesy. We see our work as the continuation of the 19th century portrait painters who came before us. Our aim is to capture human interactions in it's most natural form, there just happens to be a girl in a white dress running around.
Details
Digital Files, Second Shooter Available, Video, Photo + Video
Contact Info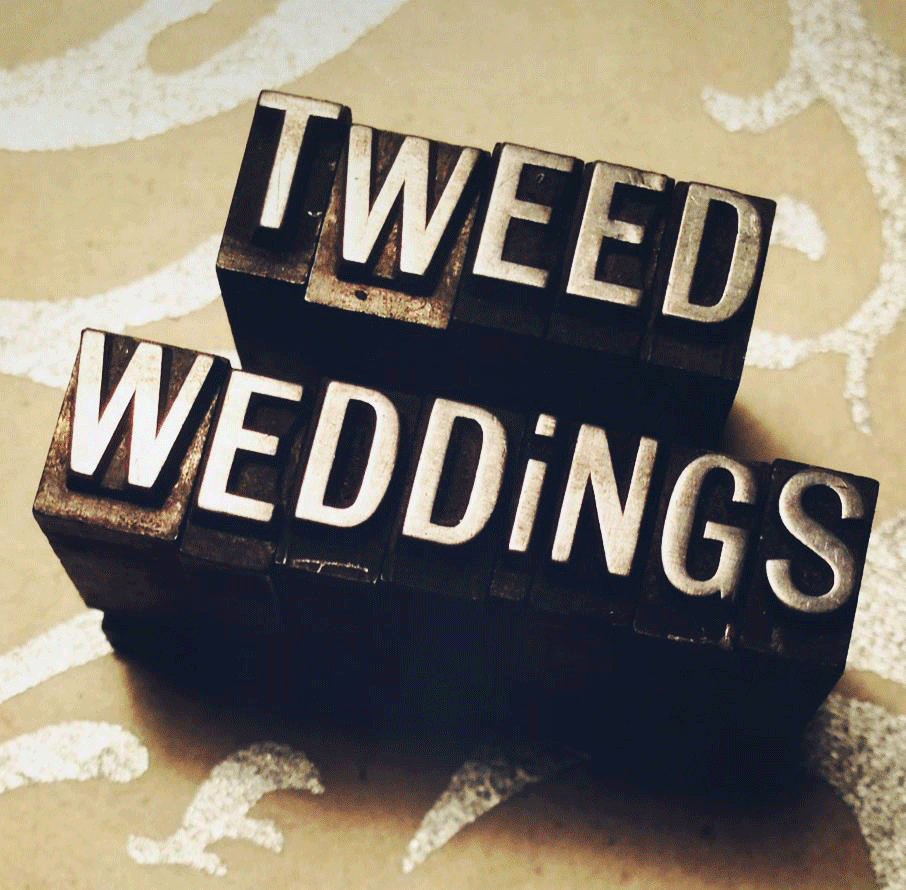 review of July 2012 wedding video with associate v
Reviewed on

11/18/2012
Madeline A
I am happy to write this review of Tweed Weddings, who we used for videography services for our July 2012 wedding in New York. First, I must say that I'm so happy we decided to get a videographer. The wedding expenses rose quickly and a video was not a necessity, but in the end,... Read More it was a great value and I think it will be one of our most treasured memories! Lou was wonderful behind the scenes - from being super helpful with information, prompt and understanding in answering all our questions, flexible with our millions of requests and a whiz in editing our video. We worked with Max and Ryan on the day. We had absolutely no qualms about working with associate videographers... we felt confident in them the whole time. Both were professional and skilled. They blended in well with our large wedding crew and most of the time we didn't realize they were there! But they obviously were there and totally attentive to all the little details that we did not have time or focus to attend to! We really enjoyed working with them and the end result video is wonderful. At this point, we watch the music video multiple times daily.. perhaps that will wean down a bit in the future :) But I know we will always be grateful to have this keepsake of our day.
---
Best Videographers ever. Do not use anyone else!
Reviewed on

10/16/2013
Jennifer C
The work that these guys do is absolutely amazing. No matter where you are having your wedding they will send someone who will produce great work. Usually their videographers will be quiet, go about their job and you may not know what exactly they are doing but when you get the... Read More finish product back you will be so happy and blown away by what they put together. What they produce is nothing like an ordinary wedding video. The best part is the mini "music video" you get with the full video. You can share with anyone on Facebook or through e-mail. They are so fun and capture the important parts of the wedding. Not sure if i'm allowed to do this but here is mine. http://vimeo.com/71983038
---
Video
Reviewed on

11/25/2012
Lauren L
They were so helpful and answered our questions, they are reliable and did a great job!
---
Reviewed on

9/01/2016
Kasey K
Tweed came recommended to us and we could not be happier with the outcome! Because of this, we never met the Tweed team face-to-face before our 6.04.16 wedding but we felt like we were in great hands 100% of the time. From the very beginning, Emily was extremely helpful -... Read More scheduling a quick call with us to get a feel of our event, getting our contract in order, and setting us up with our videographers. A few days before, we had the opportunity to speak directly with Pasha who was shooting our wedding and we couldn't have been more excited. We went over our Tweed Sheet in detail and not one item was missed in the final product! It's cliche how they say that your wedding day is a blur, but it's 100% true. On the day of, Pasha and Tony arrived on time and ready for action. Not only did they capture every moment seamlessly, we hardly even realized they were there - which is truly a compliment at how agile and ninja-like their skills are! We just received our 10 minute video this week and have watched it multiple times over. Both of our families cannot stop raving about it and we are looking forward to seeing the rest! Uncharacteristically, I held it together emotionally during the wedding...but watching our video, that was an entirely different story. Pasha and Tony completely captured everything that made our wedding special to us in a style that I didn't even know existed. The video editors pieced it together with pure magic. Brides and Grooms that are on the fence about a videographer, we highly recommend it. On a day that goes by in a flash, you'll be longing to see how the wedding came to life. With Tweed in place, you'll get just that and more. Book them now and don't look back...unless you're watching your wedding video!
---
Reviewed on

7/28/2016
casey c
Like most brides, I had a videographer on the "maybe" list of wedding expenditures. THEN I saw a recently married friend post her Tweed video on FB. I watched it and the minute it was over I called Tweed and 10 minutes later I had sent my payment. It was video love at first... Read More sight. We ended up not being thrilled with our photographer's personality and work. The Tweed folks were sooooooo cool and relaxed when they arrived and even helped me keep my cool with the photographer, assuring me they (Tweed) was getting the candid video shots I wanted. I really couldn't imagine a better video experience from start to finish. Now for the actual videos-- REMARKABLE, INCREDIBLE and so professional. Exactly what we wanted. The moments that were important to us were perfectly captured and even the silly moments that are so "us" that I didn't know happened were in the video. It is like they knew us as a couple for years. UNBELIEVABLE! If you are on the fence, let this review be the turning point and book Tweed. I promise you will be impressed. p.s. I won't ruin the surprise, but when your video USB arrives in the mail it will delight you in the most wonderful way possible.
---
wedding video
Reviewed on

9/05/2012
Margot M
Lou is amazing! I can't wait to see our video
---
Beautiful film!
Reviewed on

9/08/2011
Melissa T
Lou was an absolute pleasure to work with from start to finish. On the day of, he was a calming presence and was so unobtrusive that our guests didn't realize we had a videographer...and it showed through in the images he was able to capture. This is not a wedding video, it is a... Read More film. The editing is impeccable, wonderfully timed with song and lyric. Couldn't recommend Tweed Weddings more!
---