Home

Ultimate Events - Located in Plymouth & Mpls!
About this Vendor
Now - TWO Locations! Plymouth & Minneapolis!
Ultimate Events is the Twin Cities' largest and most experienced party rental company, providing top-quality party rental equipment for over 45 years. We carry an extensive inventory of tents, linens, china, tables, chairs and other accessories. Our experienced professionals can expertly guide you through the rental process. We offer creative and innovative ideas that will make your event truly memorable. As industry leaders, we pride ourselves on the quality products and superior service we provide.
Details
Lighting, Decorations + Accents, Sound Equipment, Benches, Chiavari Chairs, Folding Chairs, Chairs, Dance Floor, Dinnerware, Draping, Generators, Portable Restrooms, Equipment, Flatware, Glassware, Linens, Lounge Furniture, On-Site Delivery + Setup, Stages, Cocktail Tables, Dining Tables, Tables, Tear Down, Tents, Rentals + Equipment
Contact Info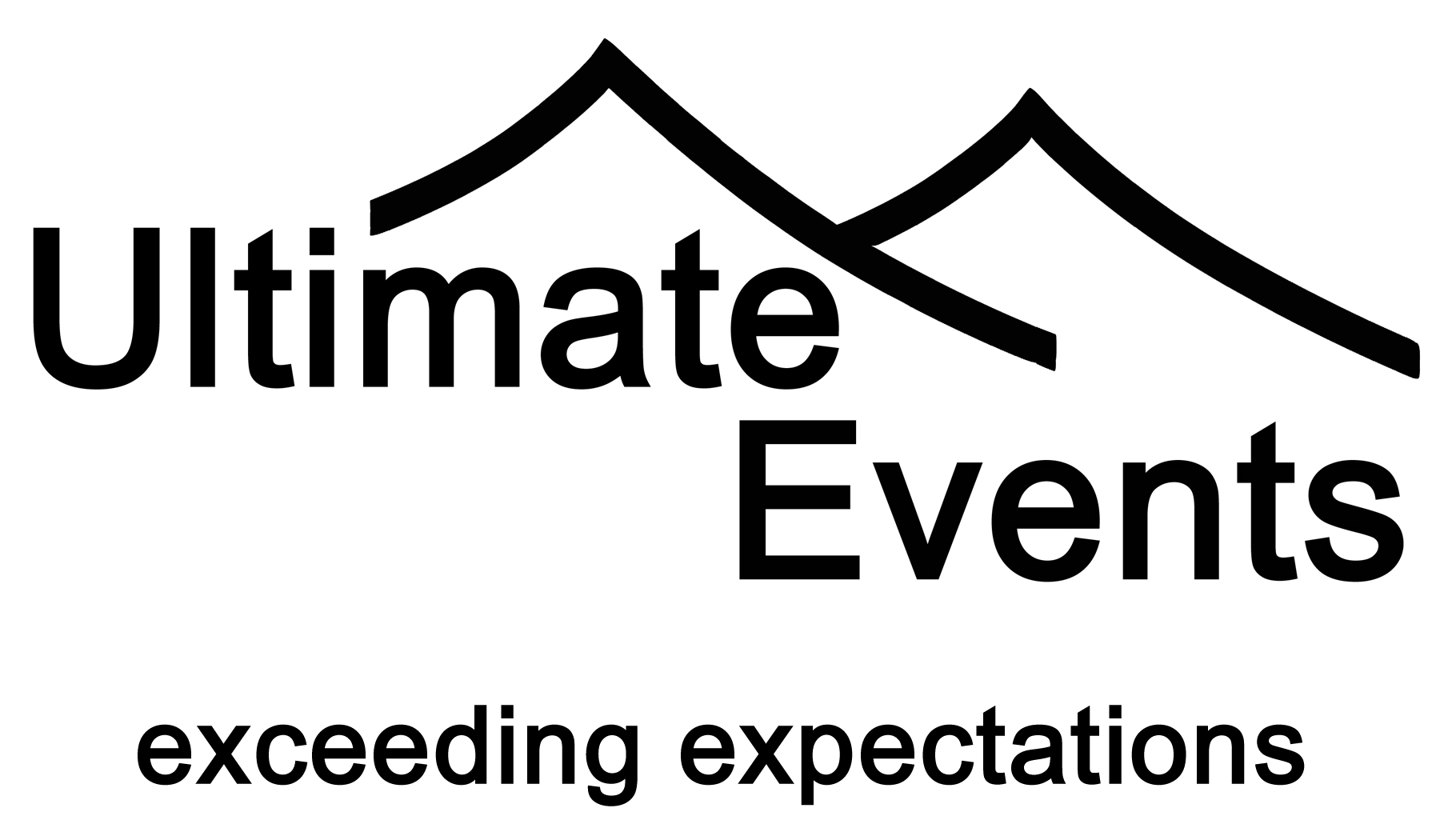 tent
Reviewed on

10/20/2013
nancy s
Great to work with!!
---
Great Rental
Reviewed on

7/10/2013
Alison R
I rented tablecloths and plates, since our venue provided all other things. Kris at Ultimate was easy to work with and quick to respond. She initiated phone calls, which meant one less thing for me to worry about remembering. When the tablecloths I ordered came in to them in... Read More the wrong color, she called right away and discussed a substitute and it all worked out, even making changes at the last minute. We opted to pick up and return items on our own, which was extremely easy as well, we even were able to pick up a day early without any additional charge.
---
Great Vendor
Reviewed on

2/25/2011
Andrea K
The staff was willing to help create the most magical atmosphere. They were easy to work with and all the little extras made our day fantastic.
---
Reviewed on

10/01/2017
Claire R
I originally started working with Midway party rental and then it merged with Ultimate events. I would say they did a pretty good job overall and certainly had a good selection of items. My only complaint is that I had painstakingly worked out the details of how to hang lights... Read More on the arch over our sweetheart table (including drawings) weeks before but when the workers arrived the day on they were unaware and I got pulled out of hair an make up to help clarify. There was also a miscommunication on the champagne glasses we rented, I had wanted small vintage tulip coupes, but they brought odd tulip-shaped flutes. Again, not big things. Overall, they were helpful and affordable and I would recommend them
---
Reviewed on

6/21/2017
Sarah M
I wouldn't even give this company a star if I didn't have to!!!!!! I should have listened to the other bad reviews when signing on to use this company. Kind of interesting how their first few reviews are from 2011 and 2013 so that you don't read the more recent ones! Not only... Read More could they not put a tent up straight that my husband and father in law had to take time out of their day to help them, but they then put up faulty lights and left them as if no one would notice several of the light bulbs not lighting up .....tacky! They were planning on leaving the tent until my husband said something and got out his own equipement to help them. When we called regarding the lights ( that we paid 600 extra dollars to have them put up in the first place) they stated and I quote" we know they don't work but we have never had complaints before ". Are you kidding! Where and when is it ever okay to use materials that don't work and then tell the client they are wrong for expecting it to work? When they came our to finally fix it and we asked them to add a few more lights because we had ultimately paid for them- they just laughed and said we are just here to fix the ones that are broken. We had to pay for every single small piece- including garbage bags liners along with the garbage pails and when they came to pick up their tent and materials they just left the over flowing garbage bags in the. middle of my lawn so all the garbage went all over the neighborhood. they could have at least tied the bags up, put them together, or even put them In the larger garbage pin 20 feet away, but I am sure that would have cost extra. This company would have ruined my wedding if it weren't for my wedding planner who had to add extra lights to make it what ultimate events said they would do in the first place and what we had paid them for. We ended up needing to add a second tent because we were wrong with the size. I get that they needed to pull some strings to help but instead of charging a little more then the tent would originally be they charged three to four times more! Then putting up that tent ended up putting a line down the middle so that we couldn't use the space anyways. When we tried to give them the benefit of the doubt and make things right, they took NO responsibility and offered nothing back in response....not even sorry. They showed up 7 hours early to put up the tent waking us up and didn't even apologize for that. I have never taken the time to write a bad review but this was a most. I would never give my money to this company again and I would highly advise others against it.
---
Reviewed on

6/18/2017
Sara N
Ultimate Events has a huge selection with just about anything you could want. From elegant to rustic, they have tables, chairs and setting pieces to help create the look and feel you need. Allison was very helpful in working with us to put together a look we envisioned for our... Read More wedding, including linens, tables, chairs, and glassware. Most importantly, all of the pieces were in good condition. The delivery and set up went very smoothly. When it came time to return items they were very reasonable to work with, particularly when one of our tablecloths went missing. They checked and rechecked their items and it was found in another item bag, the issue was professionally handled and they continued to be friendly. We would certainly recommend Ultimate Events as a wedding or event rental supplier.
---
Reviewed on

6/08/2017
Anna K
Chiavari chairs and candelabra delivered on time . . . a must for an elegant wedding. Quality product!
---
Reviewed on

5/18/2017
Katie J
Our experience with Ultimate Events has been characterized by spectacular thick-headedness and random things costing way too much money. They are terrible.
---
Reviewed on

8/03/2016
Charisse D
The woman who worked with me on my rentals was amazing. She was super helpful in guiding me through the best options for my wedding while also getting me the best possible deal. She was quick to respond and the service we got from the deliverers was very good. I was highly... Read More impressed by them and would highly recommend them for anyone looking for the best deal on rentals and for the best service and items in the rental business. I really can't say enough good things about them. Loved working with them on this and the materials we had rented were of great substance.
---
Outstanding attention to detail
Reviewed on

9/26/2015
Natalie B
Ultimate Events made my wedding more beautiful than I could have ever imagined. Allison provided so many fun and creative ideas that I would have never thought of without her. She worked well and coordinated the decorations/rentals with my florist and caterer to ensure all my... Read More details were covered-truly above-and-beyond service. She was easy to work with and always returned my emails quickly. She initiated communication when she thought of details that we had not discussed. She is EXCELLENT at what she does and I could not have planned my wedding without her!!
---
Effective, experienced, super flexible!
Reviewed on

9/16/2015
Lacy S
Ultimate events was the one required vendor at our venue (Minnetonka Orchards) and I am really happy they were. Allison helped plan a layout for the reception tent and made it very easy to pick decor. We only rented tables, chairs, lights, and linens, we didn't have to rent any... Read More flatware, plates, or drinkware since it was provided already by the bartenders and the food trucks we hired. Two things I didn't love were that one table was delivered to the reception tent instead of the ceremony area, and it wasn't really made clear up front that while UE will deliver the tables and set them up where they go, they do not set up linens, table runners, and table sashes. (We didn't do chair covers, so if you do, make sure to ask.) It wasn't the biggest deal, but I wish I would have known more in advance so I didn't have to send my poor Father-in-law over there to try to match tables to linens and try to set everything up artfully, plus get home in time to change for the wedding. Other than that, this was a great group to work with. They make you think very little and are very flexible as changes come up!
---
Good customer service
Reviewed on

8/19/2015
Cora E
Andrea was friendly and helpful, she helped us switch up the kinds of chairs we wanted last minute, like a couple days before. We saved on cost by picking and dropping them off ourselves, and they had lots of chair options for our outdoor event. We were able to pick up Fri and... Read More drop off Mon for our weekend event.
---
Farm Table and Chairs perfect for the farm wedding
Reviewed on

7/26/2015
Ana S
Kevin and Andrea were great at helping me visualize and assess the best placement for all the rentals. They showed up 2 hours early!!! It was great. I asked and they said that they would try. It was perfect, so I could help set up the table placement. They were all great and... Read More professional.
---
DO NOT HIRE!!!!!
Reviewed on

9/02/2014
Lauren M
What a disaster!!! Do not hire this company! Ultimate Events seemed like a decent company to work with from the beginning but things really went downhill as my wedding date was getting closer. And an explosion occurred on the day of my wedding - not the time where the bride... Read More wants to deal with issues. As my date approached, I had questions arise. Specifically, I needed to know how much money we owed Ultimate Events. I sent them an email and received a response. Based upon that response, I went ahead and paid them that requested amount. Turns out a couple of weeks later, we found out that the amount was incorrect and that I actually owed them about $1300 more. The super annoying thing about that is that when I asked them why they didn't tell me about this when I had asked, the response I received was because their response was based on a different computer program that she didn't have open at the time. If a customer has a question, open the program and get the correct answer! As annoying as this was, this was nothing compared to what happened on my actual wedding day. I had rented farm style chairs for my wedding. The chairs cost $12/each. I knew that it was going to be a huge expense but I was willing to pay it to get exactly what I wanted. Ultimate Events knew that my wedding was to take place outdoors as my venue is an outdoor venue. On the morning of the wedding, when Ultimate Events was to deliver my rentals (including the chairs) they refused to set up the chairs outdoors. They stated that the grass had a small amount of dew on it so they would not set up the chairs outside and wanted to move my wedding inside. My wedding day was a perfect sunny day - there was no way that I was going to have the wedding inside because of some dew that was going to be dry in a short period of time. News flash! It's Minnesota! There is always dew on the grass in the mornings! Don't rent $12 chairs to people with outdoor weddings if you are going to refuse to allow the chairs to be used outdoors! Ultimate Events then had another suggestion - there were white chairs at the venue already from a wedding the previous day - they would allow us to use these chairs. But, in order to use them, I had to pay an additional $400. The white chairs that were there rent for about $3/chair - much less than the $12/each that I had already paid for! Why in the world would I need to pay extra to be able to use chairs that were already on location, were cheaper than the ones that I had already paid for, and weren't what I wanted?!?!? But, it's the morning of the wedding so what else is a bride to do? The worst part was that there weren't even enough of these ugly white chairs for my guests so many of my guests were forced to stand in the back. What a joke! Do not hire these people!!!
---
TERRIBLE experience
Reviewed on

8/06/2014
Maggie P
We hated working with Ultimate Events and would have chosen ANY other company if our venue hadn't had an exclusive relationship with them. Our point of contact was terrible at responding to us and answering questions. She even just stopped responding to me at one point, and when... Read More I contacted the manager and asked for someone else, they just gave us back to her! Our venue had a specific time requirement for when the deliveries could be made, and her answer was basically "We will deliver when we can and they can make it work". The week of our wedding our point of contact went out of town, and then the day before the wedding the chairs were set up in the tent at the tables instead of in the ceremony site. When we called them to ask them to fix it, they said we had to move the chairs ourselves and offered us a $100 discount, which was LESS than the fee we had paid to have them set up the chairs. Our venue contacted Ultimate events on our behalf and Ultimate events promised to deliver a second set of chairs to have at the ceremony site at no extra cost. On the day of the wedding, we arrived to find out they had moved the original set and not delivered a second set. The whole experience was terrible, the tables, chairs, and linens were fine, but for the price I would expect to at least get a response to emails and have our contract followed!
---
Overall good
Reviewed on

7/05/2013
Meghan M
We used ultimate events to rent Chiavari chairs and linens and had an overall good experience. We worked with David and he was quick to respond to emails and phone calls and knew how to help us find exactly what we were looking for. At first we felt a little pressured to keep... Read More adding extras to our order, but once we got the price quote we were able to take things off one by one without a problem so it was okay to be able to see the larger price with everything included to help us sort out what we really wanted that was within our budget. There was an issue that happened after our wedding with charging an unexpected pick-up fee that we wished Ultimate Events could've been more proactive about helping us understand, but David was apologetic and responsive in helping clear the issue up.
---
Rentals
Reviewed on

10/01/2012
Arianne S
We needed to rent some curtains for our wedding venue to block off a particular kitchen area. I looked around for the best price and by far ultimate events had the best price around for pipe and drape that I found. they gave you the option to either have it dropped off and set... Read More up or you could pick it up yourself. we chose to pick it up ourselves because we had plenty of man power to put it up. They were very great with the time to pick up and drop it back off! And the wedding looked SO much better with blocking off that area!
---
Road was a little bumpy, but end result was good!
Reviewed on

7/16/2012
Krista M
When my tent, dance floor, lights and chairs were originally delivered, some adjustments/improvements needed to be made. Fortunately, they were met and exceeded before the event. Dawn Westermann provided excellent customer service.
---
Picture Perfect Reception
Reviewed on

9/13/2011
Tyra D
I was very pleased with the glassware, flatware and china we rented from Ultimate Events for our wedding reception. It was the most affordable, one-stop shop I found for party rental items. I would definitely recommend them to family and friends.
---
THey were very helpful
Reviewed on

6/28/2011
Heather J
I didnt end up going with this particular vendor. But they did an entire plan out of my wedding prices which was alot of work. They gave me a quote and were incredibly helpful. I would definitely recommend using ultimate events planning
---
Great!
Reviewed on

10/10/2010
Lisa B
We loved AARCEE! They were easy to rent from and very laid back. They were also flexible with our pick and drop off times. The prices were extremely good and quality of the goods was also great.
---
Late!
Reviewed on

8/31/2010
Bri S
They were 9 hours late delivering our tables, chairs, tent and linens-ruining our rehearsal dinner and making us set up and decorate the morning of the wedding. No phone call, no apology received.
---
Rentals
Reviewed on

8/12/2010
Emily L
I was very happy with all of our rental equipment and the customer service. The quotes for the items were emailed to me in under 5 minutes, and we ahd many items on our rental list. I would recommend AARCEE rentals.
---