Home

Unique Romance Travel & Destination Weddings
About this Vendor
Wherever You Travel...Go with all your Heart
Unique Romance Travel has over 25 years of combined Professional Travel Agency experience to serve all of your travel needs. We specialize in Destination Weddings and Honeymoons, Groups, and Luxury Travel vacations in all the areas that you can imagine and dream of visiting. We make sure that all of our couples, families, and groups receive added value and VIP treatment when traveling to the many beautiful destinations throughout the world. WE DO NOT CHARGE A FEE for our services! We are partners with many international travel wholesalers that compensate us for our dedicated work. All you need to do is relax, breath and let us take care of the details for you.
Details
Engagement Party, Getting Engaged, Honeymoon, Wedding
Destination Wedding Packages, Destination Wedding Planning, Destination Weddings, A la Carte Wedding Planning, Honeymoon Planning, Planning
Contact Info

Reviewed on

2/13/2017
Micayla R
We used Carla and Unique Romance when planning our destination wedding to Mexico. From the beginning, Carla worked with us to find the perfect area and resort that met our financial needs but still would give a good group rate and have beautiful weddings. Working with Carla was... Read More a breeze, she was always quick to respond and would let us know in advance if she would be out of town/when she wouldn't be available. We met with Carla in person once but the rest was over phone or email which worked well with our schedule. Carla helped to secure the best group rate and extra benefits for the wedding and took care of us and our 60 guests making sure all their deposits/room contract/and transfers were in and correct. This was a HUGE relief otherwise my husband and I would have had to take over that role and it is something extra you don't want to do deal with while planning a wedding! She also helped contact the resort with little hiccups that came up along the way with my guests. We couldn't have been happier with the resort we ended up choosing and had an amazing wedding! I would definitely recommend Carla and Unique Romance for your wedding/honeymoon/or any other vacation.
---
Reviewed on

9/02/2016
Sophia N
(21st Wedding Anniversary) I met Carla, very briefly, through a mutual friend. She had a very personable and genuine presence. I knew instantly when I'm ready for a "big" vacation, I'll be calling her. I finally called her inquiring about a trip to Bora Bora, with our two... Read More boys, for our 21st anniversary. She was very knowledgeable and she presented us with a couple of recommendations that we couldn't resist. We couldn't have had a more perfect vacation. The hotel was luxurious, the flight plans were well thought out. The travel alert app she provided was spot on in informing us of gate changes and minor delays. Welcoming garland at Papeete, Tahiti, airport was a pleasant surprise. Excursions she recommended were all incredible experiences. Her relationship with the resort landed us in an amazing over-water bungalow and I could keep on going.... Thank you Carla Schipper! We had an Absolutely Amazing Vacation and we can't wait to book our next adventure with you!
---
Reviewed on

1/03/2018
LOOK ELSEWHERE.. while planning my destination wedding, the only stressful part of the whole planning process was Unique Romance!! First, Carla outright gave the wrong information (a.k.a.) lied to me as well as my guests on several different occassions. I know as the incorrect... Read More information she provided was corrected by the resort where I had my wedding. She was unwilling to help to secure lower prices - when I found prices for my wedding resort online (exactly the same, but MUCH cheaper), told me she that including flights with rooms was not "part of her job", and outright never communicated with me at ALL unless I reached out to her. In the end, I ended up doing much of what I expected Carla to do (room rates, hotel transfers, etc.) for myself and my guests. The only answer I ever got as to why she was "unable to secure a better price" was due to the resort, which after all of the down right lies she has told, I don't believe for one second. The entire experience with Unique Romance was awful and if you are thinking of using a travel agent, I would recommend looking elsewhere - or just do it yourself. Save yourself the stress and aggravation!
---
Reviewed on

12/22/2017
Philip S
My honeymoon was so easy to plan and everything went great! I told them what my hotel preferences were and they did the rest! Flight, hotel, train, and tours were all setup and ready for us! Thank you Unique Romance Travel! Definitely a romantic honeymoon!!
---
Reviewed on

10/22/2017
Leah S
We used Carla with unique romance with planning our destination wedding to Cancun Mexico. It was a very positive experience from the beginning. Carla always answered all my questions and made me feel at ease with planning a destination wedding. My guests mentioned many times,... Read More how easy she made it to book their rooms for our wedding. We had 16 people attend our wedding and there were no glitches at all. All of our rooms were excellent and exactly what we expected. I plan on using Carla and unique romance again to book a trip back soon!
---
Reviewed on

12/20/2016
Brittney B
Carla set us up on our Honeymoon and it couldn't have gone better. She took care of everything and we had nothing to worry about the entire time. I would recommend her to anyone I know going on a trip. Thank you Carla!
---
Reviewed on

12/08/2016
Susan T
Carla is the BEST! She made sure everything we wanted was taken care of for our 27th wedding anniversary. With any questions we had she was very prompt getting back with me. The resort she chose was AWESOME, the beaches were AWESOME and location, AWESOME! Carla knows the... Read More travel business very well. Do not hesitate to use her for your next vacation!
---
Reviewed on

9/06/2016
Kriya G
Carla was always available to answer questions, make recoomendations with her extensive knowledge and excellent service . Everything was beyond expectation and the day so special. Definitely the way to go! Thank you Carla
---
Reviewed on

9/06/2016
Kriya G
Carla was always available to answer questions, make recoomendations with her extensive knowledge and excellent service . Everything was beyond expectation and the day so special. Definitely the way to go! Thank you Carla
---
Meet The Owner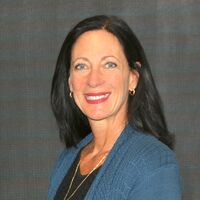 Carla J Schipper
I have been in the Travel Business for the last 11 years, and have specialized in many locations throughout the world. Tahiti, Hawaii, Costa Rica, Mexico, Jamaica, Fiji are just a few of my specialties. I have a passion for travel, and listening and understanding what my clients needs and dreams are. I, along with my team are here to take all the stress of planning your Dream Destination Wedding or Honeymoon away, and present you with a proposal that fits within your budget and captures your dream. The best part is there is NO CHARGE for our services