Home

Unveil Bridal by Sierra English Hair
About this Vendor
Personalized Bridal Hair Styles
Accentuate your natural beauty with a hairstyle that feels authentic to you. It's my pleasure to take the time with you to discover your personal style. My goal is to help you feel confident on your wedding day! In addition, I work closely with makeup artists whom I happily recommend if needed
Details
Beauty Group Bookings, Hair + Makeup Trials Available, Hair Stylists, Airbrushed Makeup, Makeup, Makeup Artists, On-Site Hair + Makeup, Beauty
Contact Info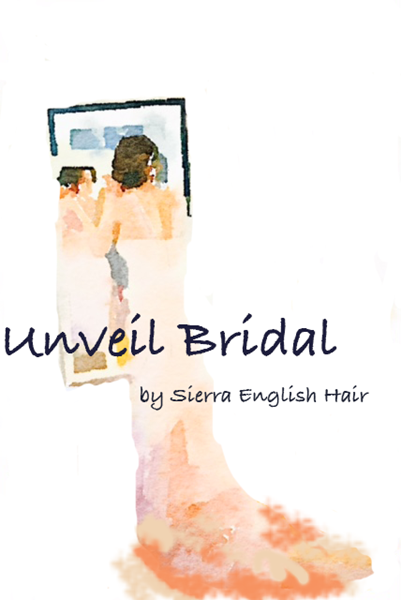 Reviewed on

8/03/2015
Stephanie J
Sierra really is the best ever! I love my hair (very long, very thick) and wanted something special to show it off at my wedding. I didn't really have a vision of what I wanted, so I'm glad I found Sierra. She worked with me to figure out a beautiful and unique style... Read More that was absolutely perfect for our wedding. During our trial, she showed me what she was doing as she did it and asked me for input along the way. The style she created was ethereal and beautiful - and really unique! Her creative process is really a joy to partake in, and I couldn't be happier with the way my hair looked for our wedding. Literally from every angle, it looked perfect and it stayed secure all night. Talent aside, Sierra is also one of the kindest and most genuine people I have ever met. Even in the best circumstances, getting ready for your wedding bring a lot of emotions. She is a peaceful and lovely person, and it was truly a pleasure having her with me as I prepared for my wedding day. Thank you for such a great experience, Sierra!
---
Reviewed on

5/30/2017
Bahar F
Sierra is an angel! I am so happy that I found her and that she was able to be there to make me feel so beautiful on my wedding day. Not only is she an amazing hair dresser, but she is a great person. My family and my bridesmaids loved her and have not stopped talking about how... Read More sweet she is. My hair looked beautiful and so did all my girls hair. Thank you Sierra for everything!
---
Reviewed on

2/23/2017
Andrea M
I don't even know where to begin! Sierra was incredible leading up to my wedding and of course on the big day. I decided to do a package were she also cut and colored my hair, and let me tell you I'm so glad I did. She has a new forever client. My hair on my wedding day was... Read More exactly what I wanted. The perfect mix of romantic and boho. She also makes beautiful sustainable hair pieces that I proudly wore. Thank you Sierra!
---
Reviewed on

10/22/2016
Christina D
I couldn't have made a better choice! Sierra was wonderful though the entire process, always going the extra mile. I would highly recommend Sierra English to anyone. She is lovely, patient, and listened to my needs. My hair was perfect the day of my wedding and I can't say thank... Read More you enough!
---
Reviewed on

9/30/2016
Kayce M
Sierra was so sweet. She is so easy to work with and goes above and beyond to make sure you are happy with your hairstyle. I really enjoyed working with Sierra to achieve my bridal look.
---
Reviewed on

5/12/2016
Libby P
Sierra made me look and feel absolutely stunning on my wedding day. I have wavy, frizzy, beach hair and she knew exactly what to do with my unmanageable hair situation. I also had a hard time figuring out exactly what I wanted to do with my hair and she took the time to try a... Read More few different things during my hair trial until we found the perfect style for me. She is brilliant, kind, and made me feel gorgeous on my wedding day.
---
Reviewed on

2/10/2016
Suzie S
Sierra is amazing! She went above and beyond to make me look and feel beautiful. Before my second trial I got probably the worst haircut of my life. When I walked into Sierra's salon in Venice and explained what happened she not only styled my hair but cut it to perfection.... Read More Turning a bad situation into a great one! On the day of my wedding Sierra showed up on time and ready to get started. She is pleasant to talk to and made me and my bridesmaids feel at ease, not to mention we all looked georgeous!
---
Reviewed on

11/25/2015
Meghan A
There are so many things to consider when planning a wedding. So many choices as to who to hire, I felt overwhelmed. I was getting married in a small town and when I went to look for vendors in the area, I just wasn't happy with what I saw online. I took a leap of faith and... Read More asked Sierra who had done my hair in Venice for a year, if she would make the trip. Let me tell you, this was such a blessing. She traveled, was the first to arrive the day of the wedding, and was always so quiet and peaceful doing her work. She even made it the day before in case I wanted her to do my hair for the rehearsal dinner (I so wish she had!). She literally saved one of my bridesmaids who got her hair done by one of the local vendors and looked ridiculous. The style that she came up with to match my dress was total perfection, an elegant up do to match my Isabelle Armstrong gown that I had bought in New York. My mother in law is still talking about how beautiful my hair looked. My hair looks amazing in every picture, from every angle. Sierra is such an artist not only because she does great work, but because she found the right look that fit me, my personality, my look. It was so perfect I cried at my hair trial. If you are considering hiring her, do it. There are so many things on the day of and the days before that will require your focus and attention. Sierra's work is something you can count on, something that will bring you ease rather than worry. She is on your side every step of the way. Every bride should be so lucky as to have a Sierra English in their corner, calmly and peacefully making your beauty her priority.
---
Reviewed on

9/07/2015
Sarah W
SIERRA'S WORK: All of the reviews are true - Sierra knows hair! In a hip area like Venice where styles / trends are constantly changing, it says a lot that her client base has remained loyal for more than 10+ years. MY WEDDING: Both my husband and my families were from out... Read More of town - so there were lots personalities and opinions. Sierra did my hair, my bridesmaids, the moms and also trimmed up the groom and (at the last minute) - my dad! Everyone was thrilled with how they looked and were put at ease! I would be remiss if I did not comment on Sierra as a person. Genuine, Salt of the Earth, honest, and can roll with the punches. My day would not have been the same without her!
---
Reviewed on

8/23/2015
Milenda A
Sierra is the ultimate pro and EXACTLY the person a smart bride would want on her team for your wedding day and for life!! I've gone to Sierra for my everyday-look for years so naturally, when it came down to the most important day of my life, there was no one better to make... Read More me the happiest bride in the look that I wanted! Not only did she get my hair SPOT ON and EXACTLY how I wanted it, she managed to turn around 2 STUNNING up-do's and 2 down-do's for 4 of my bridesmaids as well. And to top it all off. ALL of our hair-do's withstood the rainy, wet weather!!!! Sierra is the first and ONLY choice for the bride-to-be who wants to choose the perfect person for the job and not worry about it any further. There are SO many other things to think about than second guessing such an important role! When I look back at my wedding pictures, I KNOW that I looked my absolute best and Sierra was a major contributor to that! She truly is the best ever!!
---
Reviewed on

8/22/2015
Naomi
EXACTLY what I wanted, but better! I knew I made the right choice for Sierra from the very beginning, becaus she was enthusiastic and completely devoted to making my wedding hair dreams come true. We talked about what I envisioned, she started a board on Pinterest, (JUST FOR... Read More ME!!!) and made sure we were on the same page the whole time. When we did the run through before the wedding, I almost cried! I loved it!!! When it was time for the actually walk down the aisle, Sierra had my hair looking even more gorgeous and I was so happy. And just a note about this lady- she is one of the most creative, fun and kindest people you will ever work with. I can't imagine my wedding without her and my photos are a testament to her talent. I wish I lived closer so I could use her as my stylist, but for now I will settle for having her as the fairy godmother to my wedding hair dream come true. Do yourself a solid and book this babe! 220% worth it!
---
Reviewed on

8/10/2015
Magdalena M
You won't regret picking Sierra for you wedding day (or any other occasion). She will do everything in her power to make you feel special and taken care of. She will accomplish the look you are going for. If you are not sure about what you want, she will help you out with... Read More original ideas and you will become her priority number one. Beware! She's a perfectionist and you as her sculpture will end up being a masterpiece! Thank you Sierra :) XOXO, Magz
---
Reviewed on

8/03/2015
Sierra really put in 110% for my wedding day. Not only was she sweet and easy to work with, she was able to try several looks out for me. I booked two trials and the day of appointment. I kept changing my mind, and Sierra was amazing each time working with me to make me feel... Read More beautiful and excited about my look. She even was able to squeeze me in for a last minute haircut so that my hair really felt perfect!! She is a pro! Totally worth seeing. I will be going back to her for sure for any hair help, and she gave me the best cut I have EVER had!
---
Meet The Owner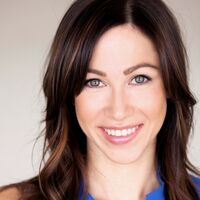 Sierra English
I understand what goes into planning your wedding day and how important the details are. Having amazing hair is like the cherry on top and should highlight the natural beauty of the bride. I believe the style should accentuate , not overpower the whole look. I work closely with the bride through trials to unveil something that feels organic and makes you smile. I am well aware of the anxieties involved with having everything in place. My goal is to help you feel confident that your hair will be one detail you don't have to worry about on the big day!