Home

Urban Cowboy Southern Fusion
About this Vendor
Full Service Catering Professionals
With over 25 years of experience, we are expert caterers specializing in weddings , corporate and social events. Focusing on fresh, local and organic food with as much on site cooking as possible. Not only can we help with proving fantastic. memorable and unique food - we can also provide staffing, bartenders, liquor/bar set up, rentals, decor and help with set up and break downs. From buffets, cocktail parties, family style or plated meals - or simply a drop off meal, we can help! We offer competitive pricing, personable, attentive, friendly & genuine service. Food truck catering also available. Coming soon! Our event venue - Ponderosa, in Smithville, TX .Perfect for your next event. A short 30 minute drive from ABIA and Austin. Ponderosaeventstx.com
Details
Cajun, Hawaiian, Northeastern, Southern, Southwestern, American, Chinese, Eastern European, French, Greek, Indian, Italian, Japanese, Korean, Latin American, Mexican, Middle Eastern, BBQ, Fusion, Seafood, Specialty, Thai
Dairy Free, Gluten Free, Nut Free, Organic, Sugar Free, Vegan, Vegetarian
Buffet, Catering Clean Up, Catering Delivery + Setup, Chef Stations, Family Style, Food Trucks, Menu Tastings, Passed Appetizers, Seated Meal, Servers, Food + Catering, Service Staff
Contact Info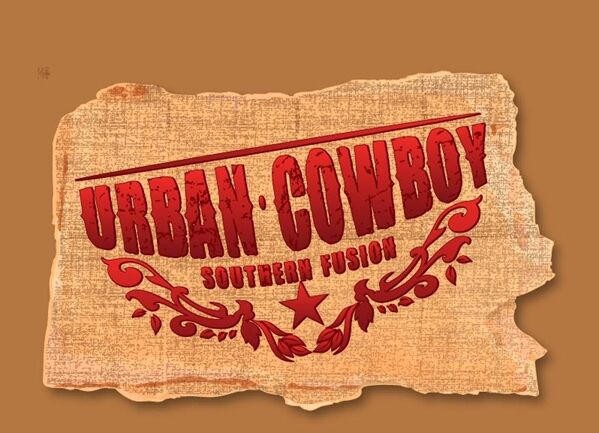 Reviewed on

11/09/2017
Charity R
We hired Chris and his team to cater our wedding on 10/14. From last year until the week before, they were there to answer every email and phone call (even the night before my wedding when I freaked out) - they always responded within 48 hours at the most which was so nice! We... Read More had the most delicious crispy sriracha fried chicken for dinner and BBQ brisket served family style, with grilled asparagus and lemon scented potatoes. Everyone raved about the food and some guests couldn't believe that it was cooked on site! they were so impressed. They passed hors douevres for cocktail hour, panzanella with cornbread and bacon wrapped chicken bites and plated us our own plate after we did out pictures. His team also helped us when we failed to realize the ceremony chairs had to be moved for the reception. Oops! But, they jumped in and helped without question. We later compensated them for the extra work. They also took care of the bar for us and all the rentals of china and linen. Excellent service, friendly staff and for a better price than a few other caterers I contacted. We saved a lot of money using them and am so glad we did! Thanks Urban Cowboy :)
---
Reviewed on

3/27/2018
Joe R
Urban Cowboy was our caterer for my daughter's wedding at pecan springs ranch. As father of the bride, I was looking for someone that was honest, easy to work with, friendly and not a robot. Chris was just that. I enjoyed talking to him, he was there to answer and return all my... Read More calls and emails. I can't say the same for some of the other vendors we used that took their time to answer me. I was initially concerned because we are out of state and couldn't attend a tasting, but after reading the reviews online and looking at all the photos we saw of Chris' work, and talking to him, we were sold. We had a great meal of beef tenderloin, fried chicken, freshly grilled asparagus and cheese grits. I don't normally care for grits, but my kids wanted it and it was indeed very good. We also had a cocktail hour, I can't recall the appetizers because I was so occupied but our guests raved about all the food. Chris helped us with the bar and clean up as well, we didn't have to do anything at the end of the night which was nice as it was a very long day. Urban Cowboy is a great choice for a caterer and I'd recommend them to anyone.
---
Reviewed on

3/14/2018
For my 2/17/18 Wedding, we hired Urban Cowboy Southern Fusion as our caterer and bar service. Chris was easy to work with, honest and friendly. I was very pleased that he also communicated often and quickly. We had a buffet dinner with blackened chicken alfredo and brisket,... Read More both were excellent and well presented. We had a queso station put out for our cocktail hour and they also helped with the bar. All the staff were very friendly and we received a lot of compliments on the food and bar service.
---
Reviewed on

2/03/2018
Lisa M
We hired Urban Cowboy to cater our wedding at my family ranch in Austin. I was worried that they would have issues doing a family style (which I wanted REALLY bad) dinner with no kitchen on site for them to use. They set up their own kitchen under a tent and even set up an... Read More outdoor sink area! I was amazed, my family was amazed. We were going to opt for a cheaper caterer that I found but were also skeptical about them as I couldn't find too many reviews on them and they were a lot cheaper...that was telling me maybe something was wrong! So, we had a really amazing dinner of beef tenderloin with the BEST horseradish cream sauce I've ever had - it was blended with rosemary and garlic. It was delicious and perfectly cooked. We also had the herb pesto chicken which was juicy and very tasty with these little marinated tomatoes on the side, fresh roasted root vegetables and lemon potatoes. We also had an avocado plated salad that was to die for. My family couldn't stop raving about the salad. I had to email them about the salad dressing because we never had anything like it before. Urban cowboy even came early, did the set up of our tables and chairs and put them up at the end of the night. We had a bartender that was super fun and make great drinks, brought coolers, ice and mixers as well so we didn't have to worry about that as we had enough going on. We had a wonderful day and I am glad to have had Urban Cowboy as a part of it. Many thanks to them!! :)
---
Reviewed on

11/10/2017
Deanna L
Highly recommend!! As Mother of the bride, I helped with catering for my daughter's big day on Nov. 4th. We had a small boho rustic wedding of about 120 and decided to go with the food truck. So happy we did!! Chris , the owner, attended to all our needs way before the... Read More actual day and continued to support and offer suggestions along the way! I don't know what We would have done without him. The food did not disappoint!! Everyone kept asking me where I found him!! His staff that helped with the truck and happy hour were also very attentive to our guest. The bartenders did an amazing job, and also made sure the bridal party was happy!! Thank You, Thank You, Thank You!!!!!!
---
Reviewed on

11/09/2017
Charity R
We hired Chris and his team to cater our wedding on 10/14. From last year until the week before, they were there to answer every email and phone call (even the night before my wedding when I freaked out) - they always responded within 48 hours at the most which was so nice! We... Read More had the most delicious crispy sriracha fried chicken for dinner and BBQ brisket served family style, with grilled asparagus and lemon scented potatoes. Everyone raved about the food and some guests couldn't believe that it was cooked on site! they were so impressed. They passed hors douevres for cocktail hour, panzanella with cornbread and bacon wrapped chicken bites and plated us our own plate after we did out pictures. His team also helped us when we failed to realize the ceremony chairs had to be moved for the reception. Oops! But, they jumped in and helped without question. We later compensated them for the extra work. They also took care of the bar for us and all the rentals of china and linen. Excellent service, friendly staff and for a better price than a few other caterers I contacted. We saved a lot of money using them and am so glad we did! Thanks Urban Cowboy :)
---
Reviewed on

7/15/2017
Dillon B
We hired Urban Cowboy to provide catered food and a bar for our wedding in May. While our day was nearly perfect, our experience with Urban Cowboy left much to be desired. Unfortunately, I believe that since a brick and mortar store was in the process of opening right before our... Read More wedding, it distracted Chris and his team, resulting in our wedding not getting the attention we had hoped and quite a few issues. First, the good: the food itself was quite tasty! The mac and cheese was heavenly. Additionally, they were always willing to accommodate our requests, and did, for the most part. Now for the bad: TL;DR It was a huge disappointment and we certainly don't feel as though we got our money's worth. I would recommend finding another caterer--many of our issues seemed to stem from a lack of attention or dedication to the catering aspect of their business. Communication: They would only respond to our e-mails on Sundays, and even then, only in part. It often required sending multiple e-mails in order to get our questions answered--and even then, it was clear that communication failed on their end as evidenced by my next point. Bartender issues: In our emails, we discussed how well equipped the bartender would be to serve our event. We were specifically told that the "bartender will bring all supplies for opening wine/beer and a cutting board. They can bring a cocktail shaker as well". The bartender did not bring any tools whatsoever. Luckily, we had brought wine keys and scoops for ice, but no knife or cutting board. After the truck supplied the bartender with the knife and cutting board (for citrus), these items were not used. It took my father getting behind the bar and cutting limes for people to get their drinks prepared. Furthermore, the bartender was not well trained and struggled to poor even the simplest of drinks (way overpouring, then over correcting and way underpouring). At one point she told my uncle that she couldn't make him a bacardi and coke because she didn't have any rum...there were 5 handles right next to her... Food issues: 1. One of the entrees was supposed to be cherry-ancho glazed short ribs. This is something we were very excited about. The ribs we received were not short ribs. We understand that small substitutions may occasionally be necessary, but the main cut of meat was substituted, which had impacts on both the flavor and price. 2. The other entrée was supposed to be the sriracha chicken, with the sauce on the side. We did not receive the sriracha sauce, but a different sauce altogether. Once again, this substitution completely changed the meal. Service issues: Prior to the wedding, we communicated the timeline to ensure that we were on the same page. Although the wedding ceremony ran about 15 minutes late, the dinner service was much more delayed. Dinner was not ready until after 6:00. Throughout dinner, our mothers had to find the staff to refill the trays of food. We had guests standing in line with 2 of our 5 dishes completely empty with no one on site to refill them. We paid extra for your cake cutting service. The staff was not prepared to provide this service, and once again had to be found in order to fulfill it. In addition, many guests had to cut pieces for themselves, because the three tiered cake was cut from the top-down, with no separation of layers. The last layer was never cut at all, leaving guests to completely help themselves.
---
Reviewed on

3/06/2017
Tessa R
From the tasting to the wedding night everything was delicious, plentiful, a great deal and an over all wonderful things experience!! Hire Chris and you will not be disappointed! . . The siracha chicken bites are amazing 😍
---
Reviewed on

10/12/2016
Mena S
Chris does not disappoint, from the moment we began talking via email I knew he was the right choice. He was so easy to work with, extremely responsive to emails, and really worked to fit things into my small budget. MOST IMPORTANTLY the food was the best I have ever had at a... Read More wedding!!! This is not just my husband and I's opinion, but the opinion of all the guests that I have spoken to. I really wanted southern food, but I also did not want mom's meatloaf and mashed potatoes. We are young and wanted a trendy touch to our food. Urban Cowboy is perfect for that!!! All of his food has a gourmet twist to a southern staple and all of it was amazing. It was almost impossible to decide what to pick for the wedding. But know that whatever you do will be served hot, fresh, and perfect. Choose Chris with Urban Cowboy and have one less huge thing to worry about!!
---
Reviewed on

10/07/2016
Ian S
The Urban Cowboy Food Truck was amazing. We had them serve our rehearsal dinner and everything was spot. They served appetizers and four tacos which were a hit. The braised short rib were the most popular but the all the food was gone at the end of the evening. Chris was... Read More professional and on time and I we can't fully express how awesome the experience was.
---
Reviewed on

6/28/2016
Gillian S
Chris was amazing! The food came out so good for our wedding this past week, on June 24th, 2016. We had a wonderful menu of veggie ceviche & chicken/brie/endive cups, fantastic kale salad, sriracha & honey fried chicken paired with cilantro rice, and beef brisket with beer... Read More mac'n cheese, and a few stuffed avocados for my vegan/veggie family members. Chris was great to work with, and easily made the accommodations I requested for my veggie family members. We live in California, and we chose Urban Cowboy without trying it, because the reviews were so good. We were able to visit in March and try the food and we were blown away! I'm so glad we made the decision to go with Chris. We had no issues, and all our guests raved about the food!
---
Reviewed on

10/07/2015
The Urban Cowboy food truck was amazing. Chris was so nice and made sure we had everything we needed. His tacos are so delicious and unique. They were such a hit at my Daughters wedding. Thanks again for such an outstanding job!!!! Follow him on Facebook to see his awesome... Read More work. His appetizers look wonderful.
---
Amazing food
Reviewed on

1/21/2015
Rebecca C
Chris and his team recently catered our wedding in Georgetown, Texas. Throughout the planning process, Chris was great to work with. The food was lightyears above other caterers in our price range. We served a variety of appetizers (the ancho-rubbed short rib, Mexican fruit cups... Read More and praline bacon are to die for!) and fajitas. The service was friendly and great. So, why not 5 stars? I've gone back and forth since the wedding about whether or not to include this in my review, but...some aspects of the catering were not exactly what was in the contract/discussed. Some of the food wasn't the same quality as we tasted/agreed to (store-bought instead of homemade chips); the waiters didn't wear what I'd asked them to; the food dishes weren't the quality promised; the servers didn't help cut or serve the cake as we'd agreed; etc. These are all little things, but, added up, they take away that last star. Overall, I'd still work with Chris again on another event. I'd just be sure to double and triple check all of the details beforehand!
---
Meet The Owner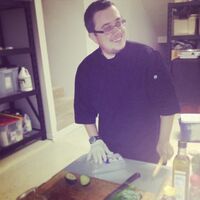 Chris Trapani
The cowboy in charge. Chef/Owner, Chris Trapani is originally from Brooklyn, NY. He lived there for almost 30 years and moved to TX many years ago. He has trained at the Texas Culinary Academy, worked for several top catering companies in New York City & Austin, fine dining, corporate and casual dining. He's created and executed menus for celebrities, television networks, corporate facilities, film shoots & more. He is known for his kind & genuine approach to service, a deep love for the south & everything country. We are passionate about food, service & people! Contact us today.