Home

Valerie Miller Events & Rentals
About this Vendor
Busy Planning Parties Since 1999
Experience your party. At Valerie Miller Events we have been busy planning parties since 1999. Our amazing team of professional full-time party consultants are planners, designers, innovators, trendsetters and fun people to help you create, design & execute your wedding, corporate or private party.
Details
Available for Consultation Only, Available for Wedding Day Coordination, Full Coordination Services
Contact Info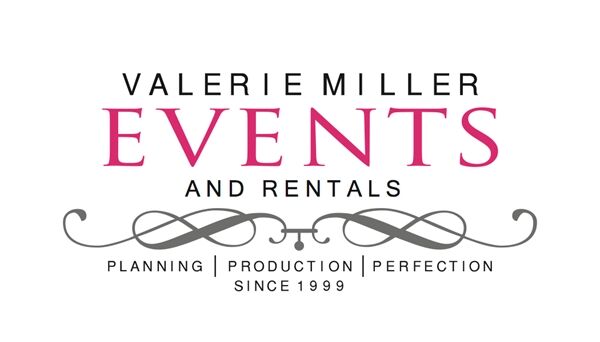 Austin & Lake Travis Area, TX
Amazing Wedding Coordinator
Reviewed on

7/24/2012
Erin D
Valerie Miller Events is the perfect event coordinator for your wedding! Valerie is fun to work with and has great ideas for any budget! Her creativity and organization will surely make your special day unforgettable and run smoothly. Leading up to our special day and especially on our wedding day, we knew we had nothing to stress about. Valerie Miller Events will exceed your expectations and deliver the wedding you have always dreamed of!
---
The Best There Is
Reviewed on

6/15/2015
Hillary B
My wedding was absolutely perfect all thanks to Valerie and Jodi with Valerie Miller Events. They are truly the best out there when it comes to wedding planning and coordination. Valerie made the elaborate vision of a wedding come to life- And flawlessly I must say. The entire planning process was so easy with Valerie and Jodi. They recommended vendors that matched not only my taste, but my budget as well (huge plus for the parents sake ;). They were both extremely organized, and responded to every form of communication within a reasonable amount of time (which I still cannot figure out how they did it all). I also really cannot stress enough how kind, patient, and sweet Valerie and Jodi are. They are just lovely people who care deeply about their craft and it shows in their work. On the day of our wedding, Valerie helped to make it completely stress-free for me, and I literally did not have a thing to worry about! I loved that I could enjoy every minute and detail of it all. I know the saying is that "Many things will go wrong at your wedding, and you just gotta roll with it." Well, that was definitely not the case for me. Everything was absolutely PERFECT..And I cannot thank them enough for a true fairy tale wedding.
---
Our answer for a Fairy Godmother
Reviewed on

5/19/2015
All parents want their child's special day to be a fairy-tale wedding in every possible way. Valerie and Jodie, with Valerie Miller Events, made sure that happened for both our daughters. In the summer of 2013, while our oldest daughter was working out of state, we toured wedding venues with our future son-in-love and his mother. Valerie was the wedding planner at one of the prospective venues. Her poise, enthusiasm, and knowledge immediately caught our attention. The way she talked about "her brides" let us know this was more than a job to her, she took it very personally. As we left the venue, it was our son-in-love that suggested she be the wedding planner, and we couldn't have agreed more. We didn't choose that venue, but did choose Valerie and it was the best decision we could have made. When our younger daughter became engaged the summer of 2015 there was no question but that we would use Valerie Miller Events. It was the first call we made after the engagement was announced. Their attention to detail is priceless and beyond compare. I can't image the weddings without them being a part of that special day. Every aspect of the weddings were flawless. And because of their infection calmness and smiles, we were able to relax and enjoy, and to truly be a part of the weddings without a worry or care. From the beginning it was clear Valerie and Jodi would make sure my daughter's wishes would be fulfilled. For both weddings I had little surprise events for the girls, and Valerie and Jodie took great care to make sure it happened just as I wanted. No question was left unanswered, no detail left undone. Regardless of the time or day, they were both accessible and responsive. What a sheer delight it has been to work with them. My daughter's best friend is getting married and because of her experience in my daughter's wedding, she is using Valerie Miller Events, too. We are all so pleased to be able to spend time with Valerie and Jodi again, as they have become like family. In my dreams for my daughters, I wished for a fairy-tale wedding, and both experienced that once-in-a-lifetime enchanting evening. Valerie Miller Events IS the godmother every bride deserves!
---
Saved my Wedding
Reviewed on

3/25/2015
Aleasha S
I was put in a really tight spot about 3 weeks before my wedding with my current coordinator at the time. She wouldn't get back to me via email or text, she wouldn't get back to my vendors, get me a timeline or lay out to pass on to my vendors, etc. It was bad. Jodi from Valerie Miller Events was able to step in as if she had been there the whole time. With the day of package, she created the timeline & layout, contacted all vendors, asked all the right questions that I would never have known to ask and really put my me and my husband's mind at ease. The day of, we didn't have to worry about anything, which is one of the best wedding presents to yourself. So worth it. It also helps that Jodi and Valerie have worked with almost everyone in town so they know the particulars of each vendor. On the day of, Jodi kept us flawlessly on schedule, changed us to our rain plan with out a hiccup, got us out the door for our send off and cleaned everything up and packed it in our car for us to retrieve the next morning. She was just extremely organized and on top of it. Jodi has done this a hundred times and it's obvious she's got it down. If you need someone to trust all the details that you will never know because you've never planned a wedding, someone to help you with a smile on her face the whole time, very responsive to even the weirdest questions, to make a wedding seem easy to execute to you, your friends and family - then Jodi is your girl! Honestly couldn't have asked for more.
---
PERFECT florals!
Reviewed on

2/27/2015
Michele J
I hired VME to do the florals for my wedding after they coordinated and did the florals for my dad's wedding. The florals and coordination at my dad's wedding were wonderful, and the florals at my wedding could not have been more perfect. They had very honest prices and the representations in my proposal were true to how the florals looked at the wedding. Jodi was easy to work with, and I can't say enough how great everything was! Thank you VME for providing amazing florals for my wedding :)
---
Uhlaender - Ottinger Wedding Reception
Reviewed on

2/03/2015
Following is a copy of the thank you note sent to Jodi Miller of "Valerie Miller Events" for the planning and managing of our daughter's 17 January 2015 wedding reception. ----------------------------- Jodi, This note is to thank you for planning and managing the outstanding 17 January wedding reception we all enjoyed. The food was excellent, and the staff members were all exceptional in their attention, service, and welcoming personalities. We could not have hoped for a better experience and will remember the entire affair with fond memories. You may use this endorsement as you may desire. Very Respectfully, Col. Paul Ottinger, USMC (Ret.)
---
Amazingly Perfect Duo :)
Reviewed on

10/05/2014
I have found two new people who I will remember for the rest of my life! Whenever I think back to my wedding day, Valerie and Jodi will be the first two people I think of. Getting married is super stressful, there's no way around it. Even when I had nothing on my plate to be doing (thanks to Jodi for always being on top of everything that I never once felt overwhelmed with the planning) you just get a stressed feeling about the fact that it's such a big event, I had never planned a wedding before, and the fact that all eyes will be on you pretty much. I never once was stressed about the actual wedding. Jodi and Valerie made sure that I was getting the wedding that I had always wanted. I know all brides have their own image for their wedding, but working with Jodi and Valerie, they made me feel like the way I envisioned our wedding was the only way to do a wedding :) Everything went perfect from Saturday morning at 10am when we started to get our hair and make up done at their Crosswinds House all the way until we got back to the hotel in the getaway car they arranged for us. I also highly recommend the house because it was so convenient to get ready so close to the venue. I really recommend leaving the entire wedding in their hands, and it will be perfect! It was so funny because I trusted Jodi so much that my sister (MOH) asked me a question about the wedding on the actual wedding day and even on Saturday I said we needed to ask Jodi because I felt so comfortable leaving the entire day in Valerie and Jodi's hands. I could really keep going on and on - but thank you times a million Valerie and Jodi!!!!
---
Amazing!
Reviewed on

7/11/2013
Kamela M
Valerie and her team are absolutely wonderful!! They made me feel so comfortable with all of my wedding plans and decisions. They had great recommendations and lots of connections that they use to make your wedding the best day possible! My mom has already said that my sister has to use Valerie for her wedding no questions asked! I am so thankful that we hired Valerie and my day would not have been possible without them!
---
Awesome experience!
Reviewed on

6/10/2013
Amy M
We came upon Valerie Miller Events by booking our venue at Rough Hollow Yacht Club. Valerie was so easy to talk to and very experienced and professional. She is a full service wedding planner and we used her staff and partners for decor, flowers, cake, DJ, and day-of-coordination. Since we lived in Dallas, most of our correspondence was via email. Valerie was very responsive and was able to keep track of everything we've discussed and even all of my last minute changes. On the day of the wedding, she was very relaxed and organized. Everything went off w/o a hitch and it was perfect. Valerie and her staff even helped clean up and load our stuff into our car at the end of the event. Thank you!
---
Amazing Wedding Planner
Reviewed on

5/29/2013
Eliza F
Our wedding was beautiful and flawless. I am not from Texas and all my bridesmaids and parents were out of state so I had limited help on getting things together. Valerie miller events was a life saver. I just told her the things I wanted and she made it happen. Truly amazing and made the wedding planning a lot easier on me.
---
Meet The Owner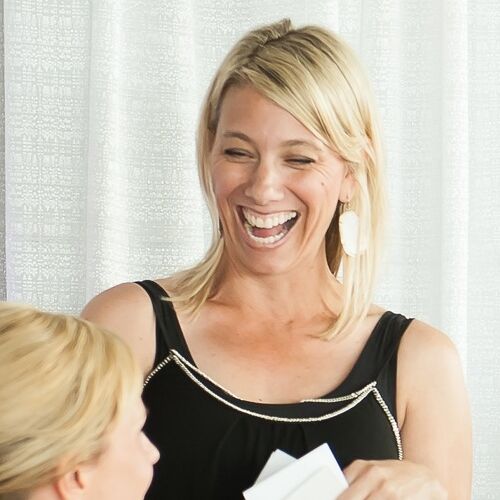 Valerie
Valerie has planned & produced events for 17+ years. Starting her career in Washington DC, she quickly moved up the ranks in one of the city's elite catering companies. There she learned first-hand the ins & outs of handling prestigious parties & clientele. 2001, Valerie moved to San Diego & founded a bi-coastal party planning business; executing political shindigs for congressmen & ambassadors on the East Coast while coordinating upscale corporate events, social functions & weddings on the West Coast. 2007, she expanded services to Texas, now carving out a loyal Austin/Lake Travis fan base.
Send Message