Home

Velvet Rope Photo Lounge
Details
On-Site Printing, Photo Props, Video Booths, Photo Booths, Social Media Sharing

Contact Info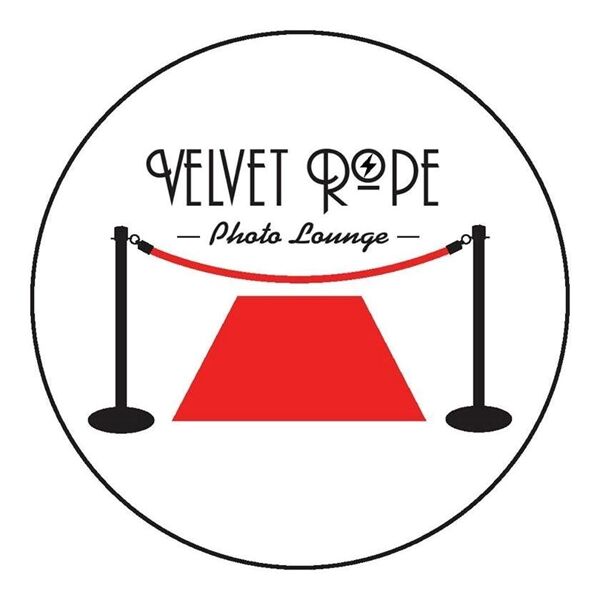 Address
24 W RAILROAD AVE, TENAFLY, NJ
Serving the entire state of New Jersey and areas of NY/PA/CT
(201) 398-8431
WEBSITE
Reviewed on

4/29/2016
Thanks Velvet Rope for being a part of our Junior Prom! The students loved the props your brought and the photos they were able to bring home. Your staff was awesome to work with and so accommodating to our vision. We look forward to booking with you again next year!
---
Reviewed on

3/02/2016
AWESOME JOB!!! WAY MORE THAN EXPECTED. PROMPT, COURTEOUS AND PROFESSIONAL. HIGHLY RECOMMENDED!
---
Highly Recommend
Reviewed on

12/23/2015
Velvet rope photo lounge exceeded our expectations. The photo booth props were clean the photo booth itself has a classic sleek look to It so it would work with any décor. The owner was great to work with very professional and always happy to answer any questions. The quality of... Read More the pictures was top quality. Most of all the guests loved every minute of it. I would highly recommend them!!!
---
Reviewed on

10/30/2015
Velvet Rope Photo Lounge was the best! We used Velvet Rope Photo Lounge for our wedding photo booth and couldn't be happier! They provide a HUGE selection of amazing props and their photo booths are the best we came across! The photos came out crystal clear with a beautiful... Read More wedding design! We now have an amazing photo scrapbook of all the funny memories from our wedding night! Thank you to Pete and the entire Velvet Rope Photo Lounge family for making our wedding photo booth such a hit!
---
Reviewed on

10/26/2015
We used Velvet Rope Photo Lounge for our wedding photo booth and couldn't be happier with our choice. Our DJ offered us a package that included a photo booth, but it was nothing like what Velvet Rope Photo Lounge offered. We loved how they offer either the fully enclosed photo... Read More booth or open air step and repeat, and went with the open air. They helped us design a custom backdrop for our wedding, and brought along the red carpet and velvet ropes. Our family and friends had so much fun, it was like our very own Hollywood red carpet. I highly recommend Velvet Rope Photo Lounge!
---
Reviewed on

10/26/2015
We used Velvet Rope Photo Lounge for our wedding in July of 2015 and couldn't be happier! From our initial email contact, to the day of the event, Pete and the entire Velvet Rope team were accessible, helpful and professional. One of the main reasons we chose Velvet Rope Photo... Read More Lounge is the large, fully enclosed photo booth systems they offer. Our entire group of friends and wedding party were able to it into the booth and take some amazing photos! The quality of the photos, their on site attendants, and the AWESOME props they include are all reasons why I would recommend this vendor for ANY event!
---
Sweet 16
Reviewed on

6/11/2015
Velvet Rope was recommended to me by a friend who was extremely satisfied. This is a family owned business and everyone that I came in contact with was friendly and had the utmost customer service. The photo booth was a perfect size and could fit a good amount of people. They... Read More had so many props, even ones themed for the Sweet 16 party. The photo quality was excellent and they personalized every photo strip. I was very happy with their first class service from start to finish. I would absolutely recommend them to anyone.
---
Excellent, Fun, Memories for a Lifetime
Reviewed on

6/08/2015
Christine S
Velvet Rope Lounge were a pleasure to have at my step-dad's Retirement/60th birthday party! They were professional and a great addition. The pix that we have are amazing memories and good blackmail material ;-) They were like part of the family. The props were classic and... Read More hysterical, they even had special decorations for the milestone b-day. The booth didn't take up much space and was very easy to use. People are STILL talking about the booth. I wish I knew of photo booths when we got married (13 yrs. ago). The next party we have (Mom's retirement, our vow renewal) you bet Velvet Rope Lounge will be on the top of my "Must Have" list!
---
highly recomend this photo booth!
Reviewed on

4/16/2015
Danielle B
In our May wedding, we contacted Pete hoping to use velvet photo booth as our vendor for our wedding. Pete was courteous and patient in answering our questions and helped us remember to laugh during the hectic planning of our wedding. The props were awesome, such a variety, and... Read More definitely fun to put in with our guests while taking pictures. The photo booth itself was huge!! we found so many large groups of people going into the booth with no struggle to fit in! The touch screen monitor made it super easy to use and it was fun to see the silly faces everyone made. With our overall experience and very reasonable prices, I highly recommend them for any event! They caught some of the best pictures from our wedding...and everyone had a blast with it!
---
Thank you!
Reviewed on

4/14/2015
Kris T
We absolutely loved having the Velvet Rope Photo Booth at our wedding! Our guests loved it and the pictures are hysterical and ones we will cherish forever! There were so many fun props to use and the color or black and white option was great to have! Can't wait to use Velvet... Read More Rope Photo Lounge again at a future celebration! Thank you so much!!
---
Excellent photo booth service
Reviewed on

4/09/2015
Kristi S
We used velvet rope photo lounge for our children's Halloween school event. They were excellent and very professional. Everything went smoothly and the kids/parents enjoyed it all night long. The line never went down and the pictures cane out great. Consider using them for... Read More any event, weddings, communions, school events, birthday parties etc.
---
Velvet Rope Was Superb
Reviewed on

4/09/2015
Using Velvet Rope Photo Lounge was the perfect choice to complete our wedding. All of our guests were able to loosen up and enjoy themselves. Everyone from our little cousins to our grandparents had a blast. After being so busy as the groom and running around, it was a... Read More pleasure to see all of the photos of our friends and family. Their staff was very polite and respectful and also very easy to work with. I recommend them for your wedding.
---
Our wedding photo booth
Reviewed on

4/09/2015
Velvet rope was an amazing service at our wedding! Friends and family loved the fun experience and it was great they were about to leave with the memories in the photo strip that night! I highly recommend velvet rope photo lounge! The staff was very professional, answered all... Read More our questions, and gave us a great price!
---