Home

Verde Beauty Studio - Baton Rouge, Lafayette & Natchez
About this Vendor
On-Site Airbrush Makeup and Hairstyling
Hair and Makeup services for the bride to make her look fabulous and feel relaxed on her big day. You're likely to have a lot on your mind on your wedding day, rest assured the Verde team of artists can make things easier. Instead of taking your bridal party to a salon have us come to you!
Details
Beauty Group Bookings, Hair + Makeup Trials Available, Hair Stylists, Airbrushed Makeup, Eyelash Extensions, Makeup Artists, On-Site Hair + Makeup, Facials, Waxing, Spray Tan, Tanning, Beauty
Contact Info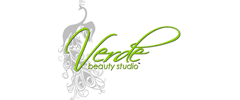 5855 Government St, Baton Rouge, LA
Louisiana based special event hair + makeup team available for travel nationally and internationally.
ABSOLUTE BEST!!!!!
Reviewed on

6/11/2013
Jeanna M
I would definately recommend Tina and her staff to any and everyone I meet! they did an amazing job in every aspect. My hair was fabulous, my makeup stunning, and just the entire atmosphere of the studio is awesome! Tina went over and beyond for me on my wedding day. Not only was she a stylist but pretty much a coordinator also. She works great under pressure and knows just what to do to make everything go as smoothly as possible. She also pays attention to every little detail that most people would never notice. I had alot of issues with rain and my photographer on my wedding day and she did any and everything she could to keep me as calm as possible. She was very patient and stuck by my side through it all. I can never thank her enough!
---
totally, awesome, fantastic, fabulous, amazing and epic
Reviewed on

8/03/2013
Lyndsey C
Now that I got all of those words out of the way I can say how much I love Verde Beauty. I have had a chance to work with many makeup artist and hair stylist in the wedding vendors circle. Out of all makeup and hair teams I could have chose for my "BIG" day I picked Verde Beauty Studio. I loved the flawless look of my makeup. There was no fake barbie look. I wanted that Vintage 30-40's look and Tina the owner of Verde achieved that look with out missing a step. They kept my big day right on schedule. I not only used Verde for my wedding, I have used them for engagement, boudoir, bridal portraits, Mardi Gras balls and other outings. P.S. Not only am I a returning customer for makeup, but I also have my spray tans and hair done on a regular basis.
---
Couldn't have gotten married without her!
Reviewed on

7/31/2013
Jennifer D
I don't even know where to start...Tina did SO much for me on my wedding day and my bridals! I hired Tina as a makeup artist and when I saw that she offered a package where she would stay throughout the reception for touchups I thought WOW I have to have that! :) Tina went way above and beyond makeup touchups! She was there anytime I needed anything I truly could not have done it without her! Anytime I need makeup or hair from here on out I will use Tina with no question!
---
Reviewed on

6/02/2015
Haley J
Verde Beauty absolutely saved my wedding day. Two days prior, I did a run through with another downtown Baton Rouge studio and it was an absolute disaster. I woke up the next day on a mission to find another salon and THANK GOODNESS Verde was still available. My bridesmaids looked absolutely stunning. My mother could not get over how awesome they were. Even though each of my 'maids had intricate updo's, they finished ahead of schedule. Everyone looked drop dead gorgeous. Tina was extremely helpful the day of, making suggestions for makeup and waiting for the flower girl to get done with her nap. They are absolute professionals and I would recommend them to anyone getting married in the area. You will not be disappointed. I have Tina and her team to thank for gorgeous wedding photos that I will have for the rest of my life. Ya'll rock.
---
Glamorous!
Reviewed on

4/23/2015
Julie R
Absolutely LOVED Sarah (Tiny Sarah since I don't know her last name) and Karen! They were so laid back and amazing to work with! Thoroughly enjoyed being pampered and the fact that they came to us to get us ready. I did hair and makeup as part of my bridesmaids gifts and it was definitely worth it! My pictures came out fantastic!
---
So glad to have had her talent!
Reviewed on

4/03/2015
Regina S
Tina has a true gift. She made me look flawless for my bridals and my wedding day, I never expected to feel so beautiful and receive so many complements. I wish I could have her closer to me, I live 4 hours north of her. I would use Tina for any major event. I am so thankful to have had her for my big day, she is truly amazing and incredibly timely!
---
Absolutely the Best Experience
Reviewed on

12/30/2014
Lauren T
I am that persons who gets an idea of what I want in my head, and anything short of that is a failure. Tina and the girls at Verde surpassed my expectations above and beyond what I could have even dreamed. They are amazingly sweet and fun, so spending time with them while my bridesmaids and I were getting ready was a blast. Tina knows how to make you look absolutely stunning without much direction. I cannot put into words how grateful I was and am for finding her. She has become my go to hair dresser for the day-to-day upkeep of my hair, and definitely for styling/makeup for any special events in the future. She's so professional and knows her stuff. My hair was gorgeous - perfectly in place and exactly what I wanted AND it stayed all day long on through the late hours of the next morning...my makeup was flawless - it wasn't cakey at all and stayed exactly the same from beginning to end of the day (10+ hours). I will not trust anyone else with my makeup or hair, period.
---
Hair and Makeup Beautiful...Went Well Over Time
Reviewed on

12/22/2014
Jordan G
PROS: My hair and makwup was goegeous for my bridal pictures and the trial. I was able to get the vintage look and feel that I wanted without it being too dated. CONS: Be sure you want to go with Verde when you sign the contract. I signed with them well in advance of my wedding date and then was not approved to marry in the Catholic church so I had to change my plans in regards to the entire wedding. Verde was not sympathetic to this issue and did not allow me a refund or allow me to use the amount I had paid (half down $500) for other services. I ended up deciding to use them for makeup and hair for a trial run and for bridal pictures. The only other con would be that I was told for bridal pictures that hair and makeup would take 1 hour. I got there early because I wanted to factor extra time in and I had told Tina that I was taking pics in St. Francisville and would have to drive to get to the destination. She went WAYYYYYY over time. I was late to the bridal session and luckily the photographer stayed later to get the full 2 hours. I was very upset about the appointment taking so long.
---
So Glad I Picked Them!
Reviewed on

11/14/2014
Lindsay B
I found Verde coincidentally through Google, and I am so glad I did! I tried them out first for my make up for engagement pictures. I was iffy at first, but everyone said the pictures came out beautifully and loved the make up. I went with the Artist package because I wasn't looking to spend and arm and a leg, but I LOVED the two girls I got for hair and make up!! Caitlyn did everyone's make up beautifully! I wanted very natural, but still great! And all the girls' were perfect! And Karen did everyone hair so perfect! My only complaint was the timing. We were doing first look at 3:30 and putting dresses on around 2:30/2:45. The girls were done and gone by 1:00. This gave us an hour and a half to mess something up or my curls to fall (which the kind of did...my hair is very thick and heavy). I just wish they would have finished closer to picture time.
---
The Best Day!
Reviewed on

10/29/2014
Candice M
I absolutely loved Tina from the moment we spoke on the phone. I went into using her company blind and was completely satisfied and so was my bridal party. She and her assistant were very down to earth and made me feel as comfortable as possible on such an important day! I was amazed with my make up, eyelashes, and hair. I have never had airbrushed make up or fake eye lashes and they made me feel glamorous, I've recommended Verde to two friends that are getting married next year. Thank you so much Tina for making me beautiful on my wedding day!:)
---
I recommend Verde Beauty Studios!
Reviewed on

10/21/2014
Ashley B
Verde did my trial makeup/hair for my bridal pictures and my hair/makeup for the day of my wedding. My hair is very thin and very very fine. It does not hold a curl. It is also very long, which means it definitely doesn't hold a curl because the length adds weight. Tina (owner) put extensions in and made my hair look how I never thought it could look. And my makeup was incredibly flawless. I loved that I found someone that I could trust completely with how I would look on the day of my wedding. They also did hair for 4 of my bridesmaids and my maid of honor/mother. Everyone was very happy. The girls from Verde (Tina and Karen) are so upbeat and fun! They were apart of how fun getting ready was. I was very thankful for them. They also do AWESOME bridal glow spray tans!
---
June 2014 Wedding
Reviewed on

9/27/2014
Erin D
Verde Beauty Studio provided hair and makeup services for my June 2014 wedding. Tina did my hair and make-up for my trial run, bridal portraits, "trial run 2", and wedding. The reason I had a second trial run is because I decided I wanted to change my hair at the last minute (the week of my wedding!) after I got the bridal portraits back. Throughout all of this, Tina did an amazing job. We did on-site services for my bridal portraits and wedding day. I surprised the bridesmaids, moms, and grandmas by providing hair and makeup services for the wedding and everyone loved getting all done up in the dressing room together. I was even able to add a couple more people to the list day-of and all the hair & makeup was done with plenty of time to spare. My wedding was outdoors in June so it was very warm and humid, but everyone's makeup and hair was flawless all day long even after sweating and dancing. Personally, I felt absolutely stunning on my wedding day and the airbrush makeup stayed flawless until I took it off that night. Tina loves brides and all things wedding and she has the professional experience to give you exactly what you want for your wedding. I have absolutely no complaints at all from my experience and would definitely recommend Verde Beauty Studio to anyone.
---
Absolutely Wonderful
Reviewed on

9/23/2014
Jennifer D
Tina and her staff are just the best. They did a great job listening to how I wanted to look on my wedding day and made me look and feel beautiful. Every one of my bridesmaids had their hair and makeup done by Verde and had nothing but wonderful things to say. We used Verde's studio on the day of the wedding to get ready and it was a perfect space to have brunch and start the day off with my girls. I really appreciate all that they did to make my wedding perfect.
---
Beauty magic
Reviewed on

8/31/2014
Brenda H
Tina is absolutely amazing. We all looked so beautiful after she and her assistant Caitlyn worked their magic. I had met with Tina for a trial ahead of time and she helped me narrow down what it was that I liked about the multitude of hair and make-up examples that I brought to the appointment. The end result was even better that I had imagined and she was able to recreate it perfectly on the wedding day. Tina was also extremely accommodating. We had a few schedule issues during the day of, and Tina was able to rearrange a few items to come in earlier to start the makeup which was so greatly appreciated. She also was able to add in my aunt last minute!
---
Highly Recommend
Reviewed on

7/09/2014
Amber F
The makeup artist and hair stylist came on-site for my wedding which was great. They did a beautiful job on my hair and makeup. I requested a natural look and they exceeded all my expectations. I would highly recommend this vendor to other brides.
---
Verde
Reviewed on

7/01/2014
Leticia P
Awesome! Love the hair and make-up. Professional and friendly service! Highly recommend!
---
Makeup
Reviewed on

5/12/2014
Carrie D
Verde beauty salon did a great job with my wedding makeup as well as my bridesmaids. Tina was also very flexible in scheduling my trial run as it was done on a Sunday! They were about 30 minutes late on the wedding day from our previously scheduled time but let me know ahead of time (day of wedding) which was a little stressful. However, everyone's makeup looked beautiful and was done in time!
---
Amazing
Reviewed on

1/28/2014
Samantha P
Tina is amazing. I'm not a heavy hair or makeup person, so being "all dolled up" was going to be new to me. Tina managed to make me look amazing without it being overwhelming or being unrecognizable. I cannot wait to work with her again for our after pictures.
---
Hair and makeup
Reviewed on

12/30/2013
Laura G
Tina did an amazing job and was so wonderful to work with! I recommend her to any bride. She listens and really wants to make you happy. She did an awesome job and I will be using her for events in the future!
---
Gorgeous hair+make-up for my entire bridal party
Reviewed on

10/08/2013
Holly V
Verde Beauty Studio did a stellar job on my wedding day. They were extra accomodating and came out to my home in the middle of a huge thunderstorm to make my girls and me look pretty for my big day. Tina was receptive to my input on how I thought I should look, and put her own professional spin on it to take me to a whole new level of bridal beauty! The end result was gorgeous hair and make-up for my bridesmaids, Mothers of bride/groom, and myself. The airbrush makeup lasted through the night, and still looked flawless the next morning when I woke up. Loved working with these ladies!!
---
Feeling beautiful
Reviewed on

9/17/2013
Nicole D
Tina was awesome. Her and her crew were with me and my bridesmaids for most of the day before the wedding. She did airbrush makeup and hair for me and almost all of my bridesmaids. My makeup and my hair turned out great and the photos came out really well and I never had to reapply except for a little gloss later in the evening. That makeup lasted all day and night and looked classy and not caked on. I also loved my hair and all the bridesmaids looked beautiful.
---
Tina is awesome
Reviewed on

6/27/2013
Jennifer B
I met Tina at a wedding event and got a great discount offer she had going for those attendees. I did a trial run, Bridals, Bride hair & make-up and Bridesmaids hair & make-up with Tina & her girls. They are down to earth & fabulous.
---
Awesome
Reviewed on

6/25/2013
Dana L
I had my hair, makeup and a tattoo coverup done. I also had my maid of honor and Mom's makeup and hair done too. We all looked fabulous! I recommend getting the eyelash extensions. They looked great and they stayed put even when I started crying. Awesome job ladies!
---
Beautiful
Reviewed on

2/18/2013
Alyce H
My bride, although she is more beautiful with ever passing day, was absolutely stunning on our wedding day. Her hair was beautifully cut, and makeup done very well. The studio can do (and did) the other bridesmaids as well. The girls were given champagne/mimosas while preparing. It was a relaxing and beautiful experience. Strongly suggest checking her out.
---
Absolutely Amazing!
Reviewed on

1/19/2013
Tracy J
Tina and Shay were wonderful. My hair and make up was better than I could imagine. Tina covered up my tattoo and you couldn't even tell I had one at all. Her new studio is roomy and clean. Location is a bit hard to find. We had the limo pick us up from there to take us to the ceremony and he arrived late. My suggestion is to have the limo company map out the location ahead of time. Just like Tina said, look for the green door.
---
Send Message