Home

Veronica Young Photography
About this Vendor
Authentic. Romantic. Candid Wedding Photography
When you look back at your wedding photos, I want you to be able to feel the joy you felt in the moment - the excitement of saying "I do". My approach as your wedding photographer is be able to give you an unforgettable experience that will allow to you to look back and remember how you felt in those moments. This means that I have a real relationship with my couples, I know who they are as a couple and work with them to ensure they receive an experience that they want to brag about. I like to laugh, have a good time, and capture some rad moments while we are at it. I'm not your fly on the wall photographer. Im chill but instructive-socialable but quiet when I know magic is about to happen. I'm there to celebrate with you.
Details
Bridal Portraits, Engagement
Destination Weddings, Digital Files, Printed Proofs, Second Shooter Available, Social Media Sharing, Wedding Albums, Photo + Video

Contact Info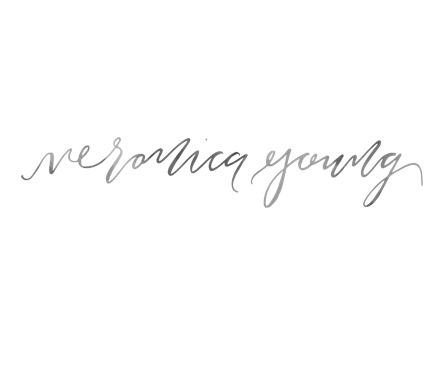 Reviewed on

3/26/2018
Shanice J
I wish there was something more I could do to explain how talented Veronica is. When I was looking for a photographer, I wanted someone who saw the love my husband and I share and be able to capture that in a photo. A person like her is hard to find. Her upbeat and kind hearted... Read More personality shows in her photography style. She made us feel like the most important couple in the world and I'm so glad we found her. Her photos are the ones we'll show our children and reflect on how perfect our day (and photographer!) were.
---
Reviewed on

2/23/2018
Stefani T
Veronica made my husband and I feel so comfortable when she was taking photos. She was a joy to work with. I've never felt so beautiful than when she was taking our pictures. She took her time and made sure we got everything out of our time with her. Thank you so much for... Read More everything! I feel truly blessed that I had the best photographer in St. Louis! If you're looking for a photographer, she's the real deal. She made our experience both fun and professional. Don't settle for a mediocre photographer. Go for the best. You won't be disappointed.
---
Reviewed on

1/07/2018
Elise G
My husband, Dan, and I contacted Veronica 2 weeks (yes TWO WEEKS) before our Wednesday wedding this December hoping she might miraculously be available to photograph our wedding. After chatting with her on the phone, we both looked at each other, said "oh my god I love her." and... Read More booked immediately. We were working on an extremely short timeline, but she gave us the same attention I know she gives to all of her clients. Veronica even connected me with her other clients so we were able to use each other as resources while going through planning. This was a pretty neat touch. We opted for two photographers for our event. Sonny, our second photographer, went to the location where the groom's party was getting prepared for the day, and Veronica took photos of the bridal party at a separate location. Besides her photographs being undeniably bright and beautiful, I also feel it is noteworthy to state how she actually reduced stress on the day of the wedding. It's like she was the little piece that brought it all together. She guided everyone kindly, but assertively. Veronica and Sonny worked quickly in the snow and freezing cold temperatures while still being aware of the timeline of the setting sun and keeping us on schedule and ensure we had the best lighting for our photos. Sonny and Veronica even brought hand warmers to keep our frozen wedding party somewhat more comfortable. Upon arrival to the ceremony location, we realized we FORGOT the rings at the house, but Sonny and Veronica actually drove back to the house for us to retrieve so we could focus on other last minute details before the ceremony. Truly, I could not believe they offered to do this. Major thanks. :) As I'm starting to see the photographs from our wedding released, I could not be more pleased with the quality and moments she has captured. I continue to reiterate to everyone who will listen.... this is the single wedding expenditure I did not even think twice about. After your wedding, these photos will be all that remain of that day. I cannot recommend Veronica Young Photography highly enough to provide those memories.
---
Reviewed on

10/31/2017
Kelsey L
Veronica did an AMAZING job with our engagement photos. She is very easy to work with and takes incredible photos. We are looking forward to working with her in April for our wedding. I highly recommend her, you won't be sorry!
---
Reviewed on

10/30/2017
Heather A
We are so excited to work with Veronica for our engagement and wedding pictures! She has been so timely in response to our questions and concerns. She's super organized and very easy to work with! Goes above and beyond to help in any way possible
---
Reviewed on

10/30/2017
Amy R
So nice an very involved!! Responds quickly and is very helpful with planning! Does great work and affordable!
---
Reviewed on

10/30/2017
Allison L
We cannot recommend Veronica enough! We are so happy with the engagement photos she has done for us. We cannot wait for our wedding day. I know she will knock it out of the park 💕
---
Reviewed on

10/25/2017
Jessica A
she was awesome!! I highly recommend her!!
---
Reviewed on

10/19/2017
Rosemary B
Wow!! What can I say about Veronica and her team... The words wonderful, kind, sweet, talented, and caring come to mind. From the very beginning Veronica showed the utmost professionalism but always included her amazing personality. My new husband and I are very goofy and... Read More awkward when it comes to picture taking. I cannot express the way she worked with us and made the best of our personalities come out in each photo she took. "Capturing the moment" to say the least. Even in a short day that we have been up on the blog, I have received some of the best compliments stating that she got all of 'US' on our wedding day. I cannot express how happy I was to have a friend capture our wedding day and engagement photos. If you are looking for the best, Veronica is it! We are so excited to see the rest of our album and video Alex made. We can't wait to share them with our friends and family plus cherish these photos for the rest of our lives!
---
Reviewed on

9/25/2017
Alyssa B
When I was looking at photographers I kept going back to and looking at Veronica's work, something about it was just speaking to me. I went with my gut and I'm so happy I did. We get our engagement photos done next month and I seriously can't wait! I know they are going to be... Read More amazing! She is super sweet and her communication is amazing! I am so happy that she is going to be capturing our special day!!
---
Reviewed on

9/21/2017
Tonya H
She has an artistic style that comes through in her photos, which I absolutely love; not to mention that she's super sweet, easy to work with, reasonably priced, and willing to go the extra mile.
---
Reviewed on

9/20/2017
abbey W
Veronica is absolutely amazing. She did our engagement pictures and they turned out amazing! I cant wait till our wedding day. Her talent is so natural, she waa defiantly born to do this!
---
Reviewed on

9/20/2017
Jessica S
Veronica has exceeded my expectations! She is professional, quick to reply, extremely talented, fairly priced, sweet, TALENTED, caring, and so much more. I feel like I am the luckiest bride to have her as my photographer! We were worried about our engagement photos being... Read More uncomfortable and awkward, but that's literally impossible with Veronica. She made it such a fun experience! I highly recommend her. If I had to do it all over again I would still choose Veronica! 5 stars!
---
Reviewed on

9/20/2017
Nikki B
Veronica did my fiancé & I's engagement pictures, and we have her booked for our wedding in January. Our engagement session was the first time we met her, and she was absolutely AMAZING! It felt like we had known her for years. My fiancé usually hates having his picture taken,... Read More but as soon as we left our session he said "that was actually fun". I was so happy to hear that he had as much fun as I did even though he hates pictures. Veronica is great at what she does and really knows how to get adorable, candid pictures and make you feel comfortable and have fun in the process! I would highly recommend her to anyone on the search for a photographer! We cannot wait for her to photograph our big day!
---
Reviewed on

9/20/2017
Brittney J
Veronica is incredible with making my fiance and I feel comfortable behind the camera. Her work is so unique & beautiful. We are looking forward to her vision for our big day. I'd highly recommend her to anyone.
---
Reviewed on

9/11/2017
Jennifer R
A-MAZING!!! One thing I did not have to worry about in the haze of wedding planning was working with Veronica. She made time for me when I had questions, she was quick to respond and very supportive. Even a couple of months after my wedding I have been talking to her about... Read More prints and photo books and she still makes time. This girl is on fire!! I would definitely recommend her!
---
Reviewed on

8/20/2017
Mikelle M
If you're looking for a photographer that you want to feel comfortable around and has that level of professionalism, Veronica is the one for you. I had the advantage of already knowing this sweet lady beforehand. I already knew that I wanted her to shoot my wedding even before I... Read More was officially engaged. I didn't have to look around at all. She loves what she does. Her passion for photography is so evident throughout her sessions. It's a comforting feeling to know that your photographer is just as excited about your wedding as you are. I knew that I could trust Veronica with the responsibility of capturing our day because of that burning passion she has for this! Book her!! You won't regret it!!
---
Reviewed on

7/13/2017
Ben R
Veronica is one of the most professional, funny and relatable photographers to work with. From the engagement to the day of the wedding she was been behind the scenes working to make sure we have one of the most memorable days of our lives. Would definitely recommend!!
---
Reviewed on

7/06/2017
Bri W
Veronica was amazing! She met with us multiple times before our wedding, had all her information and questions organized, and her caring/serving heart definitely helped to put our minds at ease when it came to our big day planning and timeline. Our pictures turned out great,... Read More her editing and lighting is beautiful, and she has definitely chosen the right career/dream. She has such a creative eye and absolutely loved how all our pictures turned out. Great price and great photographer!
---
Reviewed on

6/11/2017
Taylor J
Veronica is the BEST! From the moment we met her at Starbucks, we knew that she was the perfect photographer for us. Our wedding was pretty unique and non traditional, and we had some odd requests for Veronica. And yet, she was totally adaptable, helpful, and supportive of each... Read More decision we made. We are so grateful we found her for our wedding! She was able to capture our truly perfect day in a beautiful, truthful way. She's easy to work with, responsive, and helpful whenever you need. Book her! You will definitely not regret it.
---
Reviewed on

5/28/2017
Faith S
Veronica was fantastic as a wedding photographer! The pictures were gorgeous and she did an amazing job getting exactly all the photos that I wanted! She definitely deserves a five star rating!
---
Reviewed on

5/25/2017
Becca W
Veronica was amazing! She did such a great job getting to know us on a personal level so that she knew how to capture our personalities in our pictures. She was organized and had a plan for the day of our wedding, but was also flexible enough to go with the flow to get those... Read Moreauyfcbefvrafaxtfuutwwtrufxwrzdburayxxw perfect shots of our special moments. We are so happy with our photos and get so many compliments on how great they turned out! I would recommend Veronica Young to everyone!
---
Reviewed on

5/25/2017
Enny C
Veronica was absolutely wonderful to work with! Not only are her photographs absolutely beautiful, but Veronica was helpful and flexible during the entire planning process. After seeing our engagement photos I knew that I would be comfortable and confident on my wedding day... Read More because Veronica really made us look great and feel comfortable. I will definitely be recommending her to anyone needing photos.
---
Meet The Owner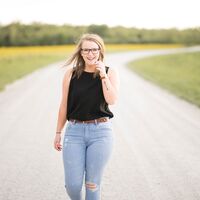 Veronica Young
I'm Veronica Young- a dreamer, a doer, a lover of coffee and all things Harry Potter. I'm detail oriented, a chocolate lover, and have a large obsession for home decor - and anything to do with Joanna Gaines (but who doesn't though?!) I live in St. Louis Missouri with my husband Alex, and our two Australian Shepard's; Ary and Oliver. Our dogs are literally our children, so if you're a dog mom like me, we are already bffs.