Home

Vetro's
Amenities + Details
Amenities
Handicap Accessible

Indoor

Reception Area
For more details about amenities, please message the Venue.
Bar + Drinks, Cakes + Desserts, Food + Catering, Service Staff
Contact Info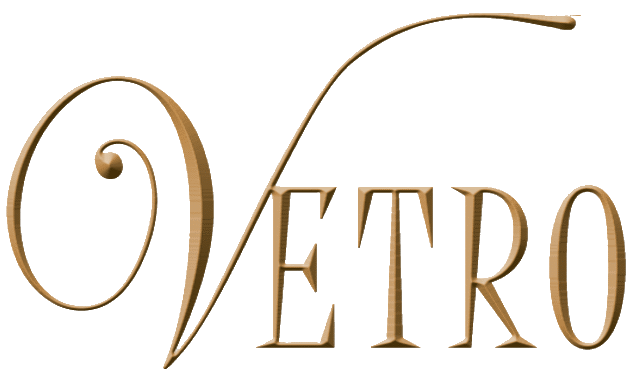 164-49 Crossbay Blvd, Howard Beach, NY
Simply the Best!
Reviewed on

11/14/2014
Sarah C
We had our wedding reception here on 10/24/14. We looked at so many reception venues around Queens and nothing even came close to what Russo's had to offer in terms of style, elegance, and class...and that was just first impressions. From the moment my husband and I met with our sales person, Jennifer, we knew that Russo's on the Bay was where we would be having our wedding reception. No detail went unnoticed, no drink went empty, no request was not granted. Our maitre'd Tracey was amazing, Lauren, the concierge, was super helpful with recommendations on vendors, the whole staff is amazing. The food is second to none- I had the best time of my life and everyone is saying that it was the best wedding they have ever attended. I wouldn't change a thing except to make the night last longer. If you haven't checked it out, you need to- they are the best!
---
The perfect Wedding
Reviewed on

5/02/2014
Deborah P
On March 28, 2014 our daughter Julianne and her husband Michael had their wedding at Russo's on the Bay. Michael is from NY but Julianne being from NJ we were a bit reluctant about having our daughter's wedding in NY. They just loved everything about Russo's on the Bay so much that no other place they looked at even came close, so of course we couldn't say no. We knew it would be a great wedding but never in our wildest dreams did we expect the outstanding service we, along with every one of our guests received. Every moment from start to finish, far exceeded our expectations. We just can't praise Maitride Joe Vacca enough, he and the entire staff treated all of us like royalty, we wanted for nothing. Joe is nothing less than amazing! Our guests are still talking about how they have never been to a wedding with such an amazing bride and groom entrance, so much delicious food and entrée choices, not having to wait for cocktails at the bar, impeccable table service like they have never seen and "the cake" that everyone raved about, saying it was the best cake they have ever eaten. As one of our guests said...the bar has been raised, this is the wedding to top! Thank you for making our daughters wedding a dream come true! Sincerely, John & Debbie Palmucci
---
Out of town bride
Reviewed on

4/10/2014
Lisa B
Before signing the contract Carol Silva was awesome. After I signed the contract and gave my deposit it was like pulling teeth to get any information out of her. She wouldn't return emails or phone calls. She made a finalization appt to meet with us and never showed up. Mr. Russo apologized but an explanation was never offered. Someone else covered down on the appt and neglected to tell us inforamtion due to other appt's waiting or they assumed Carol told us. The lack of information cost us a little over $3000 at close out. We attempted to explain to Mr. Russo we were not aware of these things but he swore his employees would never neglect such information. The majority of the staff memebrs are great and they are ALL loyal to the Russo's name. I admire that. I hope my experience was just unique. The food was great, the staff that worked with us the day of the wedding was awesome and the venue was beautiful. There are no rehersals. Even though the staff has done tons of weddings it was my first wedding. A rehersal or at least a plan should've been laid out to us prior to the event. If you do plan on doing an event here and you get Carol Silva ask for someone else. Lauren and Allyson are great to work with and actually respond to emails and phone calls.
---
What an amazing venue. Russo's was beyond amazing!
Reviewed on

3/18/2014
Joanne G
I don't even know where to begin...Mr Russo and his team are on top if their game and covered every detail to make our wedding a once in a lifetime event!! The food is amazing and the amount of choices is insane and better then most restaurants I've been to. Everyone there is beyond friendly and eager to help, it made our night and the preparation for our wedding a breeze. You will not be disappointed by having your wedding here!! My fairytale wedding was complete by using Russos.
---
Klarikaitis Wedding 2014
Reviewed on

2/22/2014
Dear Russo's On The Bay Staff I dont even know where to start except by saying THANK YOU THANK YOU. My wedding day was more then i could have even imagined. I knew Russos was going to be the place i married my best friend when we first went to go look, i left in tears because it was so beautiful. Needless to say 3 days later we went back and booked our Feb 16th 2014 Wedding. I worried about everything with my wedding except for Russo's. I knew that everything would be handled in an more then professional manner. Knowing all i had to do was show up, but of course i had a million questions in between. I waited for the call to do our food tasting and when we finally had it to say the least i was astonished by everything they had to offer. After that night i could not wait for that call for our final meeting. Our final meeting couldnt have happened at a better time, it just so happened that the week of our final meeting there seemed to be an issue with almost every vendor (except russo's) We met with Christina our Maitre D who i cannot even say enough about. I knew she was going to be amazing on our wedding day and she was just the added piece to keep an already nervous and anxious bride calm. She said i could email her with any questions (and that i did probably almost every day) Fast Forward to our wedding day Feb 16th 2014, when the nervous and anxious bride was calm until our rolls royce cancelled due to the weather and our videographer cancelled because of the flu and sent a replacement. As soon as i got off that trolley in front of Russo's i saw Christina and finally all the stress from the morning disappeared. It was my wedding day and i knew the staff at Russos was going to do everything to make my day amazing and that they did. Our wedding was more then magical and a week later our guests are still talking about the cocktail hour, the rooms decor , desserts and of course the Opera Trio wedding cake(can we order that to go for birthdays?) someone even said " i dont think your guests are ever going to leave" . I have never been more impressed in my life then the wedding Russo's On The Bay hosted for us. I was so impressed at the entire staff from our Maitre D Christina who i said was the sanity that every bride deserves, our asst Maitre D who was there in a heartbeat for everything we needed, to the wait staff who went above and beyond to making sure we were okay. During dinner i counted 9 people asking us if we were okay and what else we needed. And finally even more impressed that throughout the night we saw Mr. Russo about 10 times in our venue to make sure everything was perfect,shaking our parents hands and having conversation with our guests Thank you Russos On The Bay for our incredible and unforgettable wedding, See you for our 10 year Anniversary Todd & Brianne Klarikaitis
---
Nothing Compares
Reviewed on

1/31/2014
JeanMarie H
Russo's does not need reviews as I am pretty sure that throughout New York City and the boroughs, this venue's reputation precedes itself. It is not possible to have a complaint about Russo's. We just got married in January 2014. I am not even going to go into the effort that is put into the tasting, into each meeting you have there, into communication and managing a payment plan. All those items were A+. Aesthetically, the place is exquisite. Food has to be top five available through New York City. The amount of food is ridiculous - every guest "12 options for dinner - what is this place?" The Maitre D -we had Christina - literally treated us like a King and Queen and made everything run seamlessly. Mr. Russo was walking around greeting our guests, making sure we were having the time of our lives (which we did), and making sure our parents were enjoying themselves. Here is one example of what you can expect from Russo's - and a testament to how they treat their customers. We got married on Jan. 4, just a few days after the big snow storm hit NYC. We had a 3 pm ceremony, squeezed in about a half hour of outdoor pictures at sunset, and then arrived by 5:15 pm to our Russos's with our 30 person bridal party. No sweat - they wined and dined us in the bridal sweet for nearly 2 hrs before the cocktail hour started! No questions, didn't make us feel like we were imposing, but rather made it seem like it was their honor to host us. This is what you want to feel on your wedding day guys. Other places we considered -The Waters Edge and The Dyker Heights Golf Course- charged comparable prices and did not compare in 1) how they treated us as customers 2) the amount and quality of the food, booze, and service. IF you are having a larger wedding, you cannot go wrong with Russo's - we had a 250+ person wedding, but the staff is so well-trained and talented that they make it seem like it was as simple as serving a weekly family dinner. Excellent, superb, hands down the best.
---
First-Class
Reviewed on

1/28/2014
Jerry F
This place is top-notch. Up to the day of the wedding they work with you and at times can be hard to reach because they are so busy. But as far handling things the day of the wedding there is nobody better. We had a day-of issue with our flowers and our Mait're D took care of everything and wouldn't allow us to feel any stress. We received so many compliments on Russo's. The food is amazing, the decor is great. Old School meets New School. Guests have 11 options for dinner entree... Enough Said
---
Fredrick & Gerardo Wedding Celebration
Reviewed on

1/25/2014
Dear Russo's On The Bay Staff I'd like to Thank everyone at Russo's on the Bay for making our wedding day a spectacular event. From the moment we walked in to inquire about the venue; up to the last second of the wedding your staff went above and beyond to meet our needs. After searching serval venue around NYC we finally arrive to Russo's where we met with Jennifer. She welcomed us as if we were already clients. After we explained to Jennifer what we were looking for; she carefully put together a package that she thought would best accommodate our needs. She patiently answered any and all questions we had and took the extra step to call Mr. Russo in to personally meet us. Mr. Russo added additional amenities and we were sold. With the wedding less than 6 month away the Russo's staff assured us that everything would work out beautiful to our liking. A few months later we were invited to the showcase where we were able see first hand some of the florist, photographers, jewelers and much much more. We then were invited back to Russo's for our food and cake tasting which was absolutely delightful. While tasting each course and engaging with other couples that were to be married; step-by-step the staff assisted us in personalizing our menu for our wedding day. The closer we got to the wedding day the more anxiety started to build. No matter how many question I had Christine and Jennifer were there attentively with the answers I needed. Just when I thought Russo's had done enough I was pleasantly surprised to meet our Maître de Joe Vacca 1 month before the wedding. Joe calmly sat down with my partner and me and we went over our package in detail to assure we had what we needed. On the morning of my wedding Jan 12, 2014 I walked into Russo's on the Bay without any worries. As we entered the building the Assistant Maître de greeted me and my soon to be husband. Shortly after Joe came to my suite and assured me that everything would be perfect. Joe met with my best man to go over any last minute details. When I entered into the ceremony space for the short rehearsal I was blown away by the beauty of the room. The florist had done a remarkable job with the flowers. The special touch that Joe added which were the lighting and the white carpet runner really made the room feel romantic. Although I have use many words above to elaborate on my wedding experience at Russo's on the Bay there is not one word that would suffice to say how much joy you brought to me on my wedding day. Not only were we made feel comfortable but also every guest that attended. I commend Russo's for there commitment to providing the excellent quality of service, there miraculous attention to detail and the outstanding dishes served which can only be described as Superb. We had an Amazing Wedding at Russo's on the Bay. Job Well Done! Thank You Fredrick & Gerardo Jones
---
Most incredible experience...not your average "catering hall"
Reviewed on

12/23/2013
Natali
My husband and I were looking forward to our wedding mostly in part to the choose of Russo's on the Bay. Our two years of planning was worth every second and even more fun having the help of Russo's. Frank, Carol, Joe and the entire staff were so helpful to our particular needs and dreams for our special day. They truly make you feel important and are incredibly thankful for our business. They function as a family and invite their clients to become family as well. Everything from the planning to the cocktail hour, main dinner, and Viennese hour was out of this world. The food was amazingly delicious and beautifully presented. The decor and our cake was stunning (and delicious as well!!!). Everyone's only regret is that they didn't get to eat more ....certainly not for lack of food but rather too full! Even our vendors were excited for the food! Not only that but they truly made the entire process of planning so very easy. They helped take care of communicating with our outside vendors as well as presenting our favors, seating board, and all the little odds and ends we planned. They covered every little detail! And of course....we can not stop playing the video of our entrance through the floor. It was truly the most incredible night of our lives and unbelievable experience! We cannot thank Mr. Russo's and his family enough for such dedication and we can only hope someone else gets married there so we can attend another wedding there!
---
SIMPLY THE BEST!!
Reviewed on

10/01/2013
Marianna P
I got married at Russo's on the Bay and it was just as I expected...AMAZING! I didn't expect anything less from them. My whole family has pretty much been married here and there is never one single complaint from anyone. From the food to the service to the all the details....it's just unbelievable. I still have guests from my wedding telling me how amazing it was. Christina was my maitre d' and I can't thank her enough for being so helpful and accommodating that day. She was on top of everything and made sure all was running smoothly. She is truly great at what she does!! Thank you Christina, Andrea, all the staff members and of course Mr. Russo for making my day unforgettable.
---
Our Wedding
Reviewed on

10/01/2013
We had the most beautiful wedding , thanks to the staff at Russo's on the Bay , that is so friendly , helpfull and very profesional , the Venue is very beautiful and elegant with awesome views , the food is delicious . An special thanks to Mr. Frank Russo ,for help me to have my dream come true . Our guest were so happy and we receive the best complements from our friends and family . Thank you !!!!!!!!
---
Amazing Wedding Venue
Reviewed on

9/28/2013
jeanine k
I got married at Russo's December 16, 2011 and it was simply amazing. It was perfection from the food to the service everything was top notch. Not to mention the fact that the owner, Mr. Russo, was there right in the middle of his staff helping them throughout the night making sure everything ran beautifully. That just shows the level of dedication he has to his business to ensure every couple's wedding is flawless and unforgettable. I could not say enough good things about Russo's but one final thing; not one guest had a complaint and there were 350 people at the wedding to me that says something about a venue!
---
Consistently great!
Reviewed on

9/27/2013
Juliette G
I've been a wedding guest here many times. The food is always delicious - cocktail hour is amazing. They give you so many options for your entree and everything I've tried is delicious. The service is wonderful - waiters and bartenders are always nice and accommodating. Always enough room to dance too. I love how they decorate for holidays too!
---
Bride to be
Reviewed on

9/27/2013
krista O
I have been to many weddings at Russo's and have always been very pleased. The service and food is great!!
---
Bride
Reviewed on

9/24/2013
Tara A
Russo's on the Bay was our only choice for our wedding. We did not want to look anywhere else. They went above and beyond for my guests, as well as my husband and I. I was beyond happy with our wedding from start to finish. They did not miss a thing. Every guest I had raves about our wedding till this day (over a year later). I wish I could do that day again and again!!
---
I can't Wait For My Wedding!!!
Reviewed on

9/16/2013
Lauren B
Russo's on the Bay is the best!! I knew when I had my Sweet 16 in the Tivoli room over 12 years ago that this was where I was going to have my Wedding. I was a Bride's Maid in my cousins Wedding on August 24th and everything was amazing!! Our Maitre D really treated us like Royalty and made sure we had everything from the cocktail hour in the bridal suite.I have my Wedding booked in the Big Room room next July and I know it is going to be spectacular. My family that was just there can't wait to come back, everyone is still talking about the food! The place looks so beautiful too I can't wait to see the pictures from the Wedding.
---
"I do!!!!" to Russo's on the Bay
Reviewed on

8/29/2013
Gina P
My wedding reception was held at Russo's on the Bay last July. Mr. Russo and his talented team met all of my expectations! Our cocktail hour spanned the entire length of the floor and the food was fresh and delicious! Guests are still raving about the abundance and quality of Russo's food! My reception was held in the Tivoli room. I had dreamed of our elevator entrance since I was a little girl, and it was more than amazing! The new elevator curtain and floor level smoke cannons really surprised guests who had been in the Tivoli room years before! Mr. Russo and his team advised that I go with neutral linens to pick up the purple lighting in the room and they were right! The room was spectacular and some guests claim that the lighting in the room gave them chills when they first walked in! My guests were able to choose from eleven entrees and people raved about each one! As always, the service was impeccable. In fact, guests reported that their glasses were never empty! To make everything even sweeter, the Viennese hour boasted desserts to please every palette...from popcorn and candy to beautifully displayed gelato and pastries! A Russo's bride is truly treated like royalty and many of my friends are still talking about the delicious food, ornate décor, and top of the line service! I wish I could do it all over again at Russo's!
---
Russo's on the Bay, Howard Beach, NY
Reviewed on

8/23/2013
Tara H
Our wedding was FANTASTIC! Russo's did a wonderful job! The staff is excellent, the venue was beautiful & Mr. Russo personally spent time at the affair making sure we were completely satisfied and that everything was perfect! And it was! We could not have chosen a better place for this special day!
---
Best day of my life
Reviewed on

8/20/2013
melissa g
Russo's is amazing. The staff is super friendly and accommodating. As the bride they catered to my every need. I never had to ask for a drink. Food was always available. The food was amazing. There were so many options. Quest were never hungry. They also catered to my guests. Everyone was pleased with the service and food. Russo's is beautiful. I used most of there recommended venders and they were also amazing. My wedding went smooth and was perfect. I thank Russo's staff for that. It was worth every penny.
---
Our Wedding
Reviewed on

8/15/2013
We recently had our wedding at Russo's on the Bay. It is definitely true that Russo's is the best place to have your wedding. When people would ask, "Where are you having your wedding," and I would reply, "Russo's," their reaction would always be very positive. Some people even asked to be invited just because they love the food at Russo's, and Russo's did not disappoint. From the staff, to the food, to the grounds, everything was amazing. My husband and I were treated number one, and so were our guests. I am so happy with the way everything turned out!
---
We Made the Perfect Choice!
Reviewed on

8/15/2013
My husband and I made the perfect choice to have our wedding. We have gone to many events at Russo's On The Bay and we never had a bad experience. We knew it was the right place for us and we knew it would be a wonderful experience. Everyone always tells the bride and groom that something always goes wrong the day of your wedding. Well I said to my husband once we walk into Russo's on our wedding day we will have nothing to worry about.... and we didn't. It was exactly what we wanted. The wait staff was spectacular, any time someone left there seat to go dance when they came back there drink was replenished and there table setting was fixed as well as there napkin. When you have a wedding at Russo's your guests will be treated as if they are the only ones at the wedding. As much as we loved our wedding 2 stories were told to my husband and I that made us smile. The first was one of my cousins has a severe allergy to peanuts and we made it clear to our coordinator Jennifer Falco who was fabulous as well that my cousin could not touch anything that was cross contaminated with any of the other food from that evening and so for the whole night my cousin had his own waitress who only served him. His food was cooked in a sterile location as well as his drinks and his desserts. He could not believe the service that was given to him and my family and I are very grateful for that. The second story was how 2 guests at our wedding who have dined at many top rated restaurant's and have attend celebrity status galas said they never had a steak cooked the way they asked for it. It was always to rare or to cooked but the fantastic culinary staff got it right! It was cooked to perfection and they thoroughly enjoyed it. Coming from an Italian - America background we knew food was the main attraction out our wedding and a wedding at Russo's is exactly that. After seeing pictures I was quiet upset I did not attend my own cocktail hour. Note to future brides and grooms go to your cocktail hour it is phenomenal. People could not get over the amount of food that was given and how delicious it was. You know it is a good wedding when everyone leaves with a full tummy. I cannot say a negative thing about Russo's. The staff is amazing, my husband and I had 2 fantastic bridal attendants that we asked to be with us from the time we had our engagement party to my bridal shower and then our wedding. We truly mean it when we say that, "Russo's On The Bay will forever be our home for our future events!" To the Staff and Mr. Frank Russo, you couldn't have made our day any better! With Love, C and A Napolitano
---
Fontana wedding
Reviewed on

6/16/2013
Melissa S
Everything was absolutely perfect! Russo's never disappoints and goes above and beyond to make your day beautiful.
---
my fairytale wedding
Reviewed on

5/21/2013
Angela T
Tried and true, just as the little check mark states. My wedding was nothing short of the fairytale that my husband and I (or as every bride knows, my mother) could have imagined. The entire staff at Russo's on the Bay was professional and at the same time, made us feel like a part of the "family." All of my visions were not only discussed but brought to fruition with minimal guidance on my end. We had a fantastic consultant, Andrea, and I was thrilled when I was assigned Joe as our maitre'd. There was a constant flow of effective communication from the signing of our contract up through our wedding night. We were treated like royalty, from the beautiful decor to the five star food. I don't even need to begin to discuss the service- everyone on staff, starting with Anthony and Diana, was there to take care of our every need. Each of our guests left "filled" and with smiles on their faces. People are still talking about our special day. I cannot wait to have future family events at Russo' on the Bay!
---
A party I will never forget!!
Reviewed on

4/01/2013
Megan R
Russo's on the bay puts together such amazing events! It was a evening that will never be forgotten! Everything went smoothly! The entire staff was very helpful, friendly and attentive! The food was amazing! Everyone that night couldn't stop talking about it! I cannot thank them enough for the exceptional and outstanding job they did!
---
Wedding of my Dreams
Reviewed on

3/15/2013
Jennifer P
I would not change a thing that took place at Russo's. The staff, the service, the food, the appearance, basically everything was more than I could ask for. Every time I called or went there in person, every person I dealt with was helpful and pleasant. Mr. Russo was always present and made sure I was being taken care of.
---
Send Message