Home

Viburnum Designs
Viburnum Designs
Areas in New Jersey we serve: Lambertville, New Hope, Lawrenceville, Ewing, Trenton, Princeton, Kingston, Rocky Hill, Skillman, Belle Mead, Montgomery, Somerset, North Brunswick, New Brunswick, Dayton, Pennington, East Brunswick, Monmouth Junction, Hillsborough, Plainsboro, Cranbury, Hamilton, Mercerville, Hightstown, Princeton University Campus, West Trenton, East Windsor, West Windsor, Monroe, Princeton Junction, South Brunswick, Jamesburg, Robbinsville.
About this Vendor
Exquisite Flowers Are Just The Beginning...
From design conception to the final finishing touches, Viburnum Designs is cutting edge wedding chic. With European influences, an impeccable design team, and a passion for perfection they provide brides with flawless flowers, the latest linens, beautiful tableware, and a variety of dramatic décor.
Details
Aisle Decorations, Centerpieces, Flower Girl Baskets, Pedestals, Plants, Vases, Decorations + Accents, Bouquet Wraps, Bouquets, Boutonnieres, Flower Arrangements
Contact Info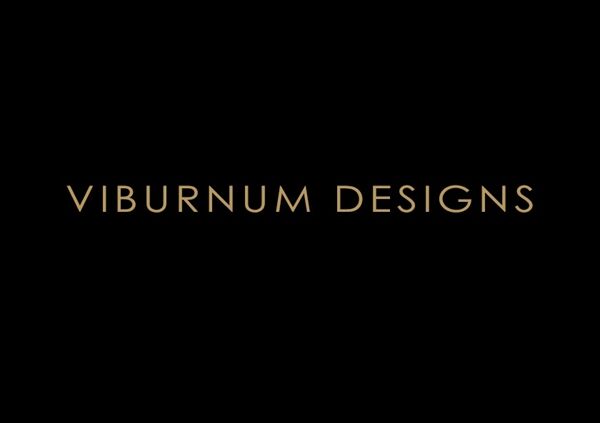 Serving Tri-State Area, NJ
Areas in New Jersey we serve: Lambertville, New Hope, Lawrenceville, Ewing, Trenton, Princeton, Kingston, Rocky Hill, Skillman, Belle Mead, Montgomery, Somerset, North Brunswick, New Brunswick, Dayton, Pennington, East Brunswick, Monmouth Junction, Hillsborough, Plainsboro, Cranbury, Hamilton, Mercerville, Hightstown, Princeton University Campus, West Trenton, East Windsor, West Windsor, Monroe, Princeton Junction, South Brunswick, Jamesburg, Robbinsville.
June wedding, so perfect
Reviewed on

7/22/2014
Beth H
Viburnum was great. Rachel and Claire were really nice and personable. And they knew exactly what I was going for. I wanted romantic but not rustic and elegant but not too formal. I was able to trust them to give me the look I wanted with just minimal direction on color and feel. The result was absolutely beautiful and right on point. I highly recommend.
---
Amazing flowers and wonderful service
Reviewed on

7/08/2014
Erin V
Viburnum was absolutely wonderful for our 15 June 2014 wedding. Working with Rachel and Claire was so easy...they were able to take my abstract ideas and bring our vision to life. Their enthusiasm for our color choices (Emerald green was a focus) was infectious, and they were an all-service business. They delivered all the flowers and even moved the ones from the Chapel to our cocktail/reception location. The flowers were simply gorgeous and actually lasted over a week after the ceremony and reception. It was so fun to be able to have them for longer than just the day. I would recommend anyone getting married in the Northern/Central New Jersey area go visit with them.
---
Incredible Flowers and Service
Reviewed on

2/03/2014
Linsay J
Virburnum did an incredible job designing the flowers for my wedding. We used them for both the rehearsal dinner and ceremony/reception. Claire and Rachel were both amazing to work with, were very knowledgeable about the flowers that would be available in October, and were able to incorporate all of my ideas into the floral decor. When searching for a florist for the wedding, I found that many florists were difficult to understand and had a hard time understanding and incorporating what I wanted into the design. Claire and Rachel always knew exactly what I was looking for and I absolutely loved the final product. Everything was so much more beautiful than I imagined it would be and they were able to incorporate the exact hues I wanted into the bouquets. Viburnum was extremely professional to work with, was flexible, and worked with me to get pricing on special items. We had multiple locations throughout the weekend where flowers needed to be delivered for certain members of the wedding party and Claire made sure each floral arrangement was delivered to the correct location at the intended time. During the long break between my ceremony and reception, Viburnum took the two large ceremony arrangements back to their store for refrigeration and later delivered them to the reception venue. Additionally, Claire took a lot of time to make sure the reception venue floral and pumpkin decorations were meticulously arranged, both around the venue and on and around the wedding cake. I would absolutely recommend using Viburnum and hope to have the opportunity to use them again in the future.
---
Reviewed on

7/11/2015
Deepti S
We worked with Rachel to prepare for our wedding in Hamilton, NJ, and from the start we were very happy with Rachel and Vibernum's level of service. Rachel put together a wonderful design that met all of our objectives. During the planning phases, Rachel was very attentive to our every need. She would always find time to speak with us about our project. Rachel's transparency and direct feedback was very useful, as this was the first time we had used a florist for an event. On the big day, the floral arrangements looked absolutely stunning - from the center pieces to the rose petals elegantly strewn down the aisle. Rachel even helped during the ceremony, showing her commitment to getting the big day just right. We are very grateful to Rachel and Vibernum for the excellent work, and highly recommend them.
---
Reviewed on

7/01/2015
Perri
I cannot say enough positive remarks about my experience with Viburnum. From the very first time I went for a consult with Rachel to the very last drink of champagne at the wedding, I felt like Viburnum and the staff (especially Rachel) worked to ensure that our vision was a reality- a perfectly executed reality. I went with a specific dream in mind that I wanted brought to life (but I had no idea how it would be possible). I wanted all peonies, a champagne bar, cigar bar, a lounge and signage to be very personal to the day. I constantly emailed Rachel, and she was extremely responsive within 24 hours, kind, and never made me feel like I was a bother. I cannot believe how perfect it all was loved working with Rachel so much, and trusted her so much that she knew to rearrange my bouquet the day of to match a picture I had shown her earlier.. I kept staring at my bouquet and telling everyone "it is exactly what I wanted" because it was. We enjoyed Rachel and Viburnum so much that we asked her to stay on site for the wedding to make sure that the atmosphere and design remained the same throughout the whole night. The cigar bar, the lounge...everything. I seriously still can't believe how beautiful the flowers were. My husband and I have received many notes and calls to comment on how beautiful the affair was down the last detail, this is all because of Rachel and Viburnum.
---
A Princeton Wedding
Reviewed on

6/10/2015
I loved Viburnum! They did the floral arrangements for my wedding on 6/6/15 at Princeton University. I had a very tight budget, but Viburnum worked with me to produce arrangements I could both afford and love! Instead of adding extra cost to have flowers both at my ceremony and reception, Viburnum suggested that flowers from my ceremony be moved to the reception venue. They worked with me throughout the entire planning process and were incredibly responsive and professional. They were a little more expensive than some of the florists I looked into, but Viburnum absolutely makes up for it through their craft and quality of service. I knew I was in good hands. From one bride to another, I would recommend Viburnum! You won't regret it!
---
Gorgeous flowers!
Reviewed on

1/06/2015
Jen M
I never thought that Viburnum would be in our budget but Rachel and her team worked with us to create a warm, romantic wedding just like we wanted. They not only do flowers but really can transform entire spaces with uplighting, draping, candles, and other various rentals. I had complete trust in them and they delivered 100%. I cannot recommend them enough!
---
Gourgeous Designs. Excellent service
Reviewed on

11/10/2014
I must say that Claire was a excellent listener and everything was exactly as I dreamt it would be. We had a small venue of 48 guests The creations were put together beautifully. Also I got my table linens through them and they gave me beautiful choices. I'm a Interior Designer by trade and I must say they are excellent and Claire was wonderful to work with. Very creative along with a great staff. I would recommend them highly Our wedding was beautiful and the flowers and urns that they did for us tied everything together
---
Great Work
Reviewed on

11/06/2014
Amanda T
Viburnum does high quality creative work and we were so pleased with the overall look of our centerpieces, bouquets, etc. Very helpful throughout the planning process and onsite. Thank you Viburnum!
---
Best in the Business!
Reviewed on

10/25/2014
Lauren B
The moment I viewed floral arrangements and ceremony and reception photos on their website I knew Viburnum Designs was the flower company I wanted to work with on my wedding day. Their ability to bring your wedding day vision to reality seems almost effortless. They are much more than just a flower shop. They are a full scale design center that works with you every step of the way to carefully orchestrate the look and feel of your wedding or event, keeping in mind whatever budget limitations you may have. I felt confident and trusted in them from day one to make our wedding day everything we hoped it would be..and turned out absolutely fabulous and one of a kind!
---
Gorgeous Flowers
Reviewed on

10/17/2014
Yuna L
The team at Viburnum Designs did a wonderful job providing flowers for my wedding! The bouquets were gorgeous! They also did a great job with the centerpieces and ceremony decor. Viburnum worked closely with us throughout our year of planning. They were very flexible and were open to changes as my vision changed throughout the year of planning. We received numerous compliments on our flowers. I would highly recommend them!
---
ImmpecableTaste and Trustworthy
Reviewed on

10/11/2014
I was beyond grateful and impressed with what Rachel and the Viburnum team accomplished with my wedding. The first time I stepped in the their shop to have my consult, I knew I was in the right place. Not just a normal florist but a world of creative design. When I sat down with Rachel, and after a short time of talking, she understood everything I wanted in my vintage/masculine wedding. I felt complete trust that she would not only get the job done but with impeccable taste. I gave them very limited time to pull off my vineyard wedding (2 1/2 months). Not only did she pull off my request of renting Victorian furniture, bringing in antique doors, creating a canopy, incorporating hundreds of little antiques I purchased; I never heard once a "maybe" or "we cant do that". Everything I wanted they provided. Some of the reactions I received from my guests were, "The most beautiful wedding I ever been to." "I feel like I'm in a fairytale movie." "This wedding is so different, I never been to a wedding like this before." Viburnum played a huge part in working with such a beautiful backdrop of the vineyard. My advice to anyone reading this review, is you would be cheating yourself if you didn't use Viburnum. As a bride, the best thing I could of done was let go of a little control and let them do what they do best, which is create and design. -Elisabeth R.
---
Easy breezy and beautiful
Reviewed on

10/05/2014
Tanya R
Claire did a great job! It was so easy to work with her and she was always super responsive via email. I had asked her to help with setting up the tables and gave her a picture of the look I was going for and when first walked into the reception hall, it was just beautiful-exactly what I had envisioned. The flowers were reasonably priced given how expensive flowers are and they didn't seem to wilt. Thanks for everything and I highly recommend them!
---
Viburnum Designs for Sara's Wedding
Reviewed on

9/15/2014
Ashling and Claire are true wedding artists. Each time they work with flowers for a wedding (or virtually any occasion), they create a masterpiece! Each and every flower is carefully chosen for its quality, color and appropriateness for the occasion. Ashling offers advice with all aspects of the wedding "styling" from the color of the linens to the placement of rose petals down the aisle. You will not find a more attentive, artistic and creative group to work with ANYWHERE. USE THEM...YOU WILL BE SO HAPPY YOU DID! A very happy mother of the bride!
---
Beautiful - more than just flowers!
Reviewed on

8/28/2014
Jessica S
The girls at Viburnum are fabulous and have great visions. Not only did they create my dream floral decor, they also are a one stop shop for the perfect linens and furniture rentals. Everything from the bouquets to the blooms on my cake to the iridescent linens for the cocktail hour were perfect. Rachel and Claire are more than just awesome florists - they become great friends who understand your vision. Don't go to anybody else in NJ!
---
Just simply wonderful! Reliable service, professional staff, and beautiful flowers!
Reviewed on

8/01/2014
Tina W
It was so easy and wonderful to work with Viburnum Designs for my wedding flowers. They have a beautiful store front, professional and easy to work with staff - Claire was great!, and absolutely reliable service. The flowers were beautiful, arrived exactly when they needed to, and they were even able to get me the peonies even though it wasn't the right season. Can't thank them enough!
---
The best florist in Princeton!
Reviewed on

7/21/2014
I gave Viburnum Designs the challenge of creating an elegant Hawaiian theme in a historic house for my wedding. They delivered beyond what I could imagine! We and our guests were delighted to see flower specimens that we have never seen before—the most beautiful, vibrant tropicals in the world! Gorgeous leis were created for all of the guests, and special ceremonial leis were designed as well as a luscious cascade bouquet and a comb of flowers for my hair. Stunning ceiling-height environmental pieces were staged in our space to give the feeling of being in the tropics in an artful way. A circular banister that surrounded our dance space was decked with garlands of tropical greenery and flowers—simply stunning! Thank you to a wonderful floral design team for your excellent work! Cyndy Jost
---
What a Fun Florist!
Reviewed on

1/18/2014
Xan B
We had so much fun working with Rachel and everyone at Viburnum. We gave them a tough task--an outdoor wedding in November in Central New Jersey. They were willing to tackle any task we gave them. They understood our vision and made suggestions not only about the flowers, but also about how to improve the entire wedding and reception. We highly recommend them!
---
Beautiful, creative designs and wonderful to work with...
Reviewed on

10/25/2013
Kristin C
Working with professionals like Claire and Rachel just made the flowers so easy for me... one less thing to worry about. Their style and vision PERFECTLY matched my own, so when I walked into the shop I really thought it was too good to be true (and too expensive for my meager budget!) I was so surprised by their unbelievable flexibility and willingness to work with me on every aspect, that (once again) I knew I had found my vendor on first meeting. They were patient and rolled with all my last minute decisions and changes, which were important to me. I was extremely impressed the day of the wedding at the smooth set up and perfectly manifested vision... when I walked around after the ceremony I noticed all the little details we had discussed which they had pulled off perfectly. I would recommend them to anyone, but especially if you have that "rustic" "woodsy" and "moss and sticks" style, which I do. I would not dare limit them to that, because I think they would pull off classic flowers just as well, but it had to be mentioned because I do not believe your old-school run-of-the-mill florists would get it. Ultimately, just a great experience working with them.
---
Great to work with! And just plain wonderful people, too.
Reviewed on

9/05/2013
Nicole
As someone who doesn't know much about flowers, I trusted the aesthetic judgment of Ashling, Claire, & the Viburnum team for my wedding this past weekend (9/1/13). And they came through beautifully! They were able to intuit exactly what I wanted, even though I couldn't figure it our myself. They're also extremely flexible: I provided vases that I had borrowed from my recently married friend, and they worked with me to create a design with the vases I provided and within the budget I specified. And when we changed the color of the bridesmaids' dresses and needed to change their bouquets, they didn't blink an eye. When the number of tables changed at the last minute? Not a problem. If you're checking out florists, definitely consider Viburnum. At the very least, meet with Ashling & Claire! They're extremely friendly, extremely flexible, and they seemed to know what I wanted even though I couldn't articulate it myself! Strongly recommend.
---
Amazing vendor
Reviewed on

8/16/2013
alia m
Wedding day is the most stressful day for bride and groom and it was for us too but if you have vendor like Viburnum then you are in a good hand. Ask me why? They are the best because.... 1) They listen to you 2) They have the super power to see what you really want 3) They are very creative 4) They work with you on your budget 5) They do more than what they promise. Ex: They decorate bridal suite with petals and candles for free. 6) They did not treat you as a customer; they treat you as a friend 7) You don't have to worry a single thing on their decoration 8) They are always on time on wedding day to setup stage 9) They work with you for backup plan if the weather goes bad. Ex: We had rain on our wedding day but they executed the backup plan perfectly 10) They are simply the nicest people in earth who believe more than you that it is the most important day for you I would strongly recommend setting an appointment with them to see what they can offer you. I am very much satisfied with their services and without any 2nd thought I will always refer viburnum. Look for Rachel; she made my wedding the most memorable day of my life.
---
Gorgeous floral designs made our day complete
Reviewed on

8/08/2013
I'm so glad I chose Vibernum Designs to create the floral design for our wedding day. I very much enjoyed working with Claire. She provided great insight into things I might want to consider and was able to convert my sometimes vague ideas into floral designs that I adored. The bouquets were beautiful as were the table pieces and assorted other elements of our day. Our ceremony was outside and the ivory aisle runner with purple petals was romantic and magical! Thank you Claire and Vibernum for your dedication, service and experience.
---
Great listeners
Reviewed on

8/07/2013
As you'll see from Viburnum's beautiful website, they offer a very unique variety of flowers. Since this was a second wedding for us, and we are in our late 40's, we wanted to keep things simple, elegant, and reasonably priced, but with a little extra style/touch/flare that I knew Viburnum could provide. Rachel and Claire at Viburnum were very good listeners, especially regarding what I wanted my bouquet to look like. Once we talked budget, they never pushed for me to try to go over that; they were as concerned about staying at my number as I was! As spring approached, they updated me on what types of flowers would be available in June. The flowers showed up at our celebration right on time--and there was Claire with a big smile to set it all up "just right." Even if you aren't sure of what you want, go to Viburnum and talk to the team there. Claire will pull out her iPad and you'll start looking at photos of bouquets, arrangments and flowers--some flowers you might not have ever heard about! Some of the flowers are expensive, so be careful and honest. With the Viburnum team's help, you will find what you like and won't be disappointed with the experience or results.
---
Viburnum Designs - Absolutely Beautiful Work
Reviewed on

8/05/2013
Molly C
Viburnum Designs handled the flowers for my wedding on July 20, 2013, and they did an absolutely incredible job. Ashling and Claire were a delight to work with. When Ashling and I met for our consultations, it was so clear that her goal was to accomplish my vision for the wedding, and she did that. Ashling and Claire made communication so easy, and from just two meetings and many pictures emailed, they NAILED the look I was going for. When Ashling dropped the flowers off at my house the morning of the wedding, I was blown away by how beautiful and perfect they were. All of the girls loved their bouquets. The church and the reception venue were breathtaking. Ashling and Claire made gorgeous arrangements, chose perfect vases and candles, and helped us arrange linen rentals. They took care of EVERYTHING, and the result was beyond what I could have imagined.
---
Outstanding Artistry and Service
Reviewed on

7/01/2013
We used Viburnum Designs for our daughter's wedding in June (2013). They were fabulous. Their artistry is outstanding, and equally important, they are very responsive. They listened carefully to us and gave us exactly what we wanted. We couldn't have been happier with the flowers at the wedding; they were exquisite! Our guests gave us many, many compliments, and at the end of the day, they were asking if there were more centerpieces they could take home (none were left!). As far as a budget, they were clear and accurate up front, so there were no surprises. The staff was a pleasure to work with, and above all, they produced gorgeous results.
---
Send Message