Home

Victoria Rose Bridal
Details
Bridesmaid Dresses, Flower Girl Dresses, Wedding Dresses, Dresses, Private Appointments Available, Fashion

Contact Info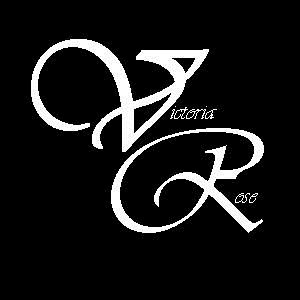 Reviewed on

9/19/2017
Rachel S
This was the PERFECT boutique!
---
Reviewed on

5/17/2016
Christina M
I found a dress that I loved at another store. I wanted to keep looking and make sure that it was the right dress so I scheduled an appointment at Victoria Rose Bridal. I drove from Telluride and it was well worth the distance! Judy and Paula were amazing. Very sweet and... Read More helpful! I tried on several different dresses and best of all they carried the dress that I loved from the other store. I put it on again and knew it was still the one! I purchased it that day and was so pleased with the service I received. I'm surprised that this store hasn't been given better reviews. I found the store to be clean, bright, friendly and a great selection. The best part of my experience was actually days later.... I got home and was losing sleep over the color I selected. The dress came in gold, ivory and white. I originally wanted the gold but after a lot of other opinions from family and friends, I wanted ivory. I felt awful but called to try to change the order. They were so supportive and nice about calling the company to make the change. I was lucky to be able to make such a change and they really pushed to help me! Great customer service and a great local business vs chain. Very happy! I would make up your own mind about this place instead of strictly going off these reviews.
---
Amazing Place
Reviewed on

11/05/2014
My service was amazing. Judy came in on a Sunday to help work around my schedule. She made sure that my wedding party was taken care of while she helped me get all of my dresses on and off. She didn't hurry us up out of the shop just because it was a Sunday. I would have to say... Read More I had an amazing experience here.
---
Match made in heaven
Reviewed on

10/31/2014
Heather H
After visiting more than a handful of bridal stores, I ended up at Victoria Rose. It was a refreshing experience and Judy made the entire process comfortable and relaxing. She helped make all the details I wanted become a reality. She assisted me in articulating what I wanted... Read More done with alterations and her well trained eye helped make the dress fit perfectly. I felt special and at ease in my gown knowing that it was just the dress for me. It was classy and elegant and looked just the way I envisioned. Thanks so much Judy!
---
Finding a dress
Reviewed on

10/31/2014
I have had a lot of help at Victoria Rose Bridal. I am always welcomed and have had a great time narrowing down the right dress for me. They have always been patient and they let me stay in the dress as long as I want. I am not rushed out which has been wonderful.
---
Victoria Rose Bridal
Reviewed on

10/29/2014
Judy and her team are truly amazing! From the moment you walk through her door from the time your wedding day nears, she's committed to helping you. I would recommend Victoria Rose bridal to all!
---
Great Bridal Shop!
Reviewed on

10/29/2014
Elizabeth E
Judy is great at Victoria Rose Bridal Parlor in Grand Junction, CO. She is very personable and makes it a wonderful experience for the whole family. I brought several family members (including my 2 year old twin flower girls) with me. Judy was so patient & kind even though it... Read More was a little wild with the twins running around! She has a stunning collection of gowns. I chose the Sawyer by Maggie Sottero and couldn't have been happier! I highly suggest stopping by Victoria Rose for a beautiful bridal shopping experience!
---
Excellent Experience
Reviewed on

10/26/2014
Cait F
To say that going into the experience of buying my first, and last, wedding dress that I was nervous would be an understatement. Upon arriving at Victoria Rose Bridal, Judy was both welcoming and attentive. She skillfully helped me find the perfect gown, that made me feel... Read More pretty. I can say with confidence that when I enter to walk down the aisle, I will be radiant, sexy, and beautiful. I would highly recommend Victoria Rose Bridal.
---
Wedding Dress
Reviewed on

10/26/2014
Megan R
My experience at Victoria Rose was amazing! I looked at several other (and pricier) bridal shops in the area, but I found many dresses I really loved at Victoria Rose. I finally found "the one" and am so happy I went with it! Judy was great during the whole process and was... Read More always very supportive during several fittings. I also got the dress altered, and it was perfect after the fact. I highly recommend Victoria Rose if you're looking for a wedding dress on the Western Slope!
---
Honest sales and beautiful dresses
Reviewed on

10/24/2014
Aaron G
I thought I would be the bride that would try on all the beautiful dresses at the fancy boutiques and end up buying one at David's Bridal because of cost purposes, but it turned out I was wrong. Judy at Victoria Rose was honest, straightforward, and wonderful to work with... Read More during my bridal experience. I learned that the dresses are of the highest quality while still at reasonable prices. Judy and her staff worked with me to find the perfect dress, provided helpful feedback, threw in a beautiful belt for the dress for no cost and kept the alteration costs down as well. The staff at Victoria Rose were necessarily overly friendly and gushing over my dress and looks, but that's not what I was looking for (trust me, there were plenty of sisters and future mother-in-laws to play that role). They were honest, clear, and helpful. I live in Utah and they were great about working with me from a distance and shifting their work hours to accommodate my busy schedule for fittings. I would recommend Victoria Rose to any bride who values supporting local businesses, wants a quality dress, and likes to deal with one direct contact.
---
AMAZING
Reviewed on

10/24/2014
Jasmine P
Not only is the staff amazing, the dresses that are in this boutique are stunning. I had a hard time narrowing it down. Everything was so beautiful there! Alternations were done in house and were perfect! I have and will continue to recommend this boutique to every bride!
---
Wedding gown
Reviewed on

10/24/2014
Abbie N
I absolutely enjoyed getting my dress at Victoria rose bridal . Judy was fantastic super helpful and had a great supply of different dresses. I would recommend this shop to any girl looking for her dress !
---
Great Experience
Reviewed on

10/04/2014
Angelina F
When I got engaged I first went to a big name bridal shop. I knew what I wanted. I wanted an A-line dress with a train and a sweet heart neckline in ivory with lace and straps or cap sleeves. They never brought me a dress with any of these things except a train. Victoria Rose... Read More first listened to what I wanted and then brought me dresses that fit what I wanted. She also let my try a couple other dresses that were different just because I wanted to see if they looked better on me. The dresses Victoria Rose carries are quality dresses that are well made. Because of this I didn't have to waste time and money on a special bra, a slip, and a under skirt thing to make the skirt full. It was all built into the dress. This means I didn't have to wear four layers and I wasn't hot! Which is Huge! You have to spend about 6 hours in that dress, if it's hot and uncomfortable it ruins your wedding day, or you have to spend more money on a reception dress, which the other place tried to get me to buy. Since I got a quality dress for less than the other place I could spend more on the veil I really liked. She ordered it close to fitting but I'm short so it had to be shortened in the skirt and the straps. I was able to get a designer Justin Alexander dress, veil, and have it fit for just under $2000.00. This may sound like a lot but I couldn't find a comparable dress under 1500 then I would have had to add the veil, bra, slip, underskirt, and having it fit which would have come to al least 2500. Victoria rose was a great experience and saved money.
---
Love Love Love this Bridal Parlor
Reviewed on

9/25/2014
Beautiful high quality dresses! I had a wonderful experience in a low pressure environment in which it was all about making me happy. I would highly recommend this bridal parlor!
---
I loved my dress!
Reviewed on

9/24/2014
Krista M
I loved my dress! the owner was very nice hopefully she got some extra help because she seemed a little preoccupied. My dress came in two weeks late just in time to get alterations done before my wedding but overall had a pretty good experience.
---
Perfect dress!
Reviewed on

8/12/2014
Jamie L
Victoria Rose was a great experience! I'm the type that isn't very comfortable being the center of attention and trying on things in front of others, but they made me feel very at ease. Also, I had no idea what I was looking for. Judy (the owner) personally helped me pick some... Read More dresses out along with some styles I saw and liked. She chose one for me to try on first that she thought might look best. After trying on several different styles I ended up with the very first one she gave me and I was so happy with it! She is an expert and so helpful and honest.
---
Best Bridal Parlor in town
Reviewed on

7/16/2013
Kelsey
I had an excellent experience at Victoria Rose: very personable and professional. They gave me quality time and had quality dresses to offer (with reasonable prices).
---
Love my dress
Reviewed on

2/09/2013
Gwen A
Victoria Rose Bridal the best place to get a dress period! I felt special from the moment I walked into the store. I love my dress and I bought all of my brides maids dresses there also.
---
Gorgeous Dress, okay service
Reviewed on

9/23/2012
Lindsay W
My dress was absolutely worth every penny but the workers didn't have that perky I'm so happy for you vibe they were kind of rude and I don't think they cleaned my dress like they said they did.... and my garment bag had dirt on it.
---
Good selection
Reviewed on

9/18/2012
Tammy K
After 2 visits I found my perfect dress here. I wanted to stick with a locally owned place here in town (was not interested in going to Denver). They have a good selection of Maggie Sottero gowns as well as a few other designers. My only issue with them was a potentially... Read More misplaced veil. They reordered one and had it delivered express, in plenty of time for the wedding. Very easy to work with. Great staff!
---
Amazed at their service!
Reviewed on

11/28/2011
Sarah B
Amazing job with helping me find the perfect dress and tuxes to match my colors. Dress showed up on time and was altered to perfection. So impressed!!
---
Maggie Sottero
Reviewed on

11/03/2011
Kimberly L
I bought my Maggie dress at Victoria Rose. Had to order from the book, since the sample wasn't in the store. Even harder to do when you're a plus sized bride. The staff is very nice and willing to help in any way possible.
---
Didn't help me at all.....
Reviewed on

10/28/2010
ella m
I just shopped this botique last weekend and was very disapointed with the service given to me by the owner Judy. She was VERY pushy and wanted me to try on dresses that I repeatidly told her I did not like. Not everyone cares if they get a Maggie Sottero dress!!!! I was looking... Read More for something unique and special. She kept telling me I would not look good in the dresses that I liked. I finally left this store feeling sad and mad about the treatment I recieved from Judy. I have found my dress at another local store and had a much better experience with that botique. Guess what? I got the dress that looked the best on me out of all the ones I tried on and it WAS exactly the one Judy told me I would not be able to pull off. So there I am fabulous!!!! I cannot even believe this shop won for being the best shop by the Knot.
---
Amazing Dress, ok service
Reviewed on

9/29/2010
Erin M
My dress was fantastic; they had a great selection of Maggie Sotero dresses. However; I felt rushed and not welcomed when we were picking out tuxes and I was looking for bridesmaid dresses.
---
very professional
Reviewed on

8/29/2010
Jessica D
They did a wonderful job. The seamstress was excellent. she had to take my dress down a couple sizes and you couldn't even tell she had altered it except that it fit perfectly.
---