Home

Vivid Diamonds & Design
Details
Bracelets, Brooches, Cufflinks, Earrings, Necklaces, Rings, Watches, Wedding Jewelry, Fashion, Engagement Rings, Appraisals, Custom Designs, Engraving, Financing Available, Jewelry Cleaning, Ring Insurance, Ring Sizing, Ring Services, Wedding Rings
Contact Info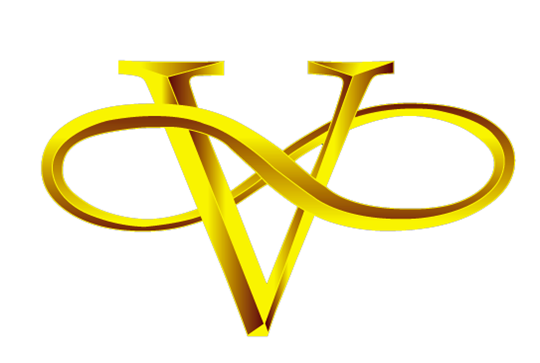 Reviewed on

8/12/2017
Jeff H
When I walked into Vivid, I immediately knew something was different about this place. Granted it is a jewelry store and is set up as one, but the atmosphere was a bit more casual and the staff more naturally friendly. While I know they are trying to make a sale, I did not... Read More feel pressured in any way as I did at the other places. I started talking to Ron (the owner's friend and employee) and filling him in with my intentions, my general budget, etc. He said that not only do they do custom designs, that is the core of their business, and that they could make something beautiful even within my budget. He then proceeded to show me their entire workshop where their staff builds jewelry of all kinds. He additionally showed me different pieces during different steps of the process. This was already several steps ahead of what other businesses had offered. After talking more and seeing more of the store and options they had, I was hooked. Fast forward a bit after my now-fiancé said yes :) We went to the store and sat down with the super-friendly owner Lenny to work on the design. Without getting into all the details, we both worked with Lenny over several emails and in-store-visits to build the ring of her dreams. Lenny works incredibly fast and professionally via a CAD program, so he built the ring completely from my fiancé's ideas and direction (yes, direction; not suggestion. Everything she wanted, she was able to add/delete and direct him to how she liked and wanted it to ultimately look). We could also tell that this was a labor of love for Lenny; he stayed late one night, and told us several times this was such a unique design and was very fun and challenging for him to make. I consider him an artist who just happens to own a jewelry store. Additionally, I was impressed by a few other areas. First, without me even asking, they negotiated the price of the diamond from their supplier down and passed on to me the savings. And on that note of price, I gave them my budget and 'not to exceed' amount... I was expecting the price to come in right at that amount, but the final price came in several hundred lower than just my base budget! I was amazed how they treated the design process a fixed-price; no matter how much back and forth discussion/design work took place, the price never changed. And on top of that, Lenny stated this was one of the most complex rings he had created, and his pride in the amazing and beautiful ring that he produced with his staff was evident. Finally, they have invested in a 3D printer which is very useful for the design process. Once my fiancé was ok with the design on paper/computer/pictures, they print an actual to-scale plastic version of the ring for a final check. From here she was able to see all the intricate and fine detail that 2D obviously couldn't show, and still make any last-minute-changes from here. During the creation process we were invited to their yearly Christmas party, and it was evident that they have a loyal customer base as it was quite packed. We received the ring weeks before we thought it would even be complete, and could not be happier. Additionally, free cleanings and maintenance are part of the deal as well. With all the amazing work that Lenny, Ron and the rest of the staff did, Vivid Design has earned a customer for life. They made this process incredibly personal and wonderful.
---
Reviewed on

6/07/2017
Krista S
My fiancé got my ring here. It was absolutely perfect! They helped him pick the most beautiful diamond it is their patented cut and it is so amazing. We will definitely be getting our wedding bands here! After I got my ring I needed a size adjustment they did it so promptly. One... Read More of the best customer service experiences every they really care about you!
---
Outstanding Service
Reviewed on

7/08/2015
Mindy C
We were referred to Vivid because of their service. Jenna assisted us and was outstanding. She not only took her time helping us find exactly what we wanted, but found us something we could afford. She did not try to push us into a decision that would result in a poor... Read More financial decision. They ordered the rings in a timely fashion and we picked them up with out any problem. I took my engagement ring there to be sized and cleaned and it was done quickly and perfectly. Would highly recommend you visit!
---
Smiles the whole time
Reviewed on

7/21/2013
Molly C
I love Lenny and the team at Vivid! My custom engagement and wedding rings are works of art and simply stunning!
---
Speechless!
Reviewed on

12/18/2012
Jenni U
Wonderful custom jeweler! Lenny is a remarkable jeweler and I love knowing that no one else will have the same ring as mine. Also, they had a wonderful selection of men's wedding bands!
---
Mixed feelings about Vivid
Reviewed on

9/09/2012
Jen
First, let me say that in the end, we received a beautiful product. However, Vivid was our wedding vendor that produced the most stress for us in the weeks leading up to the wedding. We had a wedding band custom-made to match an unusual engagement ring. Vivid repeatedly told... Read More us that different phases of the design process would be complete by a certain date in the months leading up to our wedding, then missed those self-imposed deadlines. For example, our completion date for the wedding band was set for 1 week before the wedding. When I didn't hear from the store, I called on that date and was told "it will definately be done on your wedding day". I nearly flipped my lid and had to explain to the clerk that I was not going to come into the store on my wedding day to fetch the band. In the end, I thought Vivid did nice work, but I wouldn't use them again for work that needs to be complete by a certain date.
---
Great Jewelers
Reviewed on

1/18/2012
Brittney J
My husband had heard about Vivid Jewelers before we got engaged. He went to them with a ring design I had drawn on a piece of paper with colored pencils : ) When he proposed my ring looked just how I had it pictured in my drawing! It was perfect! When we were ready to go for... Read More my wedding band I went along and got to watch them design it on the computer and show me exactly what it would look like! It was a great experience and I knew that my ring would turn out perfect, and it did! We also bought my husbands wedding band from the same place. Each time I go in there to get my ring cleaned it is quick and they are so nice. My ring always looks brand new when I leave!
---
My Precious Ring!
Reviewed on

12/22/2011
Jessika F
I can not say enough great things about the team at Vivid! Lenny sat with us to make sure the design was just right for my ring, and then walked my fiance through the entire process. We love the service and family enviroment and will continue to shop with them for all special... Read More occasions of our life.
---