Home

W Floral Design
Details
Aisle Decorations, Centerpieces, Vases, Chuppah, Decorations + Accents, Bouquet Wraps, Bouquets, Boutonnieres, Flower Arrangements
Contact Info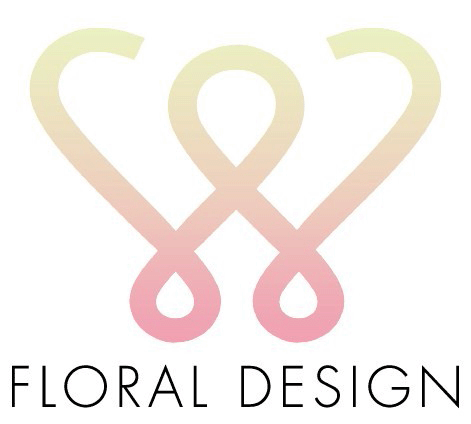 Reviewed on

10/03/2015
Julia K
Chie and her team did absolutely amazing work! Chie worked with us before the event to help us realize our vision for decorating our ceremony and reception space. She was open to all of our ideas and made every one of our requests work beautifully. The final product was gorgeous... Read More and more perfect than I could have imagined. My bouquet and a custom wedding archway that we asked for in particular were both flawless and everything I hoped for. I highly recommend Chie as a florist and wedding decorator.
---
Reviewed on

7/15/2015
Chie's flowers are beautiful! I met with a few florists before finding Chie. All the other florists asked me for specific floral designs, which I know nothing about, but were not helpful when I needed their input. Chie was not like that at all! She was responsive and easy to... Read More communicate with from the beginning. After showing her our wedding venue, some ideas I had for centerpieces and bouquets, we talked about the overall feel for the arrangements. I wanted something organic, romantic, and dynamic. Based on these ideas, Chie made beautiful arrangements that were better than what I imagined or saw online! She was incredibly patient and helpful when I needed to make decisions and changed some ideas. She was also very willing to work with my budget, which was a huge plus. I only wish I could have Chie make arrangements for me everyday. I love Chie, her flowers and arrangements are beautiful beyond words, and you will not regret calling her!
---
End product was good, but difficult to work with
Reviewed on

11/09/2013
Lea
Chie did the flowers for my ceremony and wedding a few weeks ago. Everything turned out beautiful, however, it was a difficult to work with her throughout the planning. I wanted someone who could take my vision and run with it, but Chie seemed more comfortable when I gave her a... Read More picture that she could replicated exactly. She makes beautiful arrangements if you know exactly what you want, if you need some guidance, it might be more challenging to get what you want. Overall, Chie was very nice, but I can't give her 5 stars for the issues we had in the planning process.
---
Simply Elegant Designs
Reviewed on

10/29/2013
Kelly H
I am purely rating on my bouquet and our wedding party's boutonnieres/corsages (as those were the only flowers we had)-- they were as the title says "simply elegant." Customer service is top priority for Chie at W Floral Designs-- Chie worked within our budget and went above... Read More our expectations. She even hand-delivered my bouquet to my room (long-stemmed yellow calla lilies), an extra step that I was not expecting, but greatly appreciated the extra care.
---
stunning flowers for an insanely affordable price
Reviewed on

10/06/2013
Jess P
Chie did the flowers for my wedding in August, and was absolutely fantastic. She replied to emails promptly, and was very nice and understanding when I kept changing things like numbers and colors. I had a somewhat clear idea of what types of flowers and the vibe I wanted, but... Read More her execution was far beyond what I expected! The bridesmaids' bouquets were breathtakingly gorgeous, and mine was exactly as I had pictured it. Everyone commented on how elegant yet natural it all looked. Given what others charge for designs half as gorgeous, Chie is a serious steal. We are really lucky we found her, and I know that several of the engaged couples in attendance at our wedding are planning to use her for theirs! I am very controlling and fussy, but the arrangements she created were truly better than what I'd ever imagined (or found on Pinterest...)
---
great flowers, great value
Reviewed on

11/07/2012
karen l
Chie from W Floral Design is very dedicated to what she does. She worked very hard with my husband and I to create flowers that fit what we wanted for our wedding. The flowers turned out beautifully. Only slight downside was that parts of my bouquet were droopy by mid-day.... Read More Overall, great value, great service, beautiful flowers.
---
Gorgeous!
Reviewed on

11/03/2012
Grace A
We were on a tight budget for our wedding and were on the lookout for a vendor who would be able to create beautiful arrangements but not at cut-throat prices. Chie is a godsend - not only was she wonderful to work with, but also extremely knowledgeable and creative. The... Read More flower arrangements were GORGEOUS!! We chose seasonal flowers and left the decision to her - giving input as to what we wanted (herbs and color) and what were no-nos (no white flowers!) Delivery was on time - Chie delivered them herself and labelled all the various bouquets and corsages/hair arrangements/pins clearly, so the nervous wedding party wouldn't screw up who should get what. The flowers were a big hit - and many of our friends and vendors wanted Chie's number for their events. Working with Chie was completely stress-free. From just 1 meeting, we knew she took all our details, understood the vibe between me & my husband and the intimacy and closeness we wanted to have for our wedding.
---
Very professional and flexible
Reviewed on

9/11/2012
Estefana D
I used W floral NY for my wedding and Chie was amazing. She gave us exactly what we wanted and stayed within our budget. She truly can be very flexible. She was on top of everything and was very professional to work with. Always available to answer all questions. I'm kind of a... Read More picky bride because I've planned about 7 weddings for friends and family, but I can't complain. Thank you Chie!
---
GREAT flowers!
Reviewed on

10/25/2011
Brian D
My husband and I used W Floral Design for our wedding, and it was exactly what we wanted. We met with Chie, telling her the look that we were going for and what our budget was. Not only was she able to work within our budget, but the centerpieces that she made were amazing and... Read More our guests were thrilled to be able to take them home! The bright colored centerpieces were a mix of tropical and classic flowers to create the warm summer feel for our wedding. The boutonniers and corsages were simple and elegant. Chie had also made 2 sample centerpieces for our second meeting, and we were able to keep them as well! Her enthusiasm, professionalism, and attention to detail made us feel more at ease about our wedding flowers during the planning process. W Floral Design was easy to work with, responsive to emails and a few last minute changes, and timely on the day of our event.
---
Gorgeous Flowers!
Reviewed on

10/24/2011
tomoko s
I absolutely loved my flowers. They were so simple and elegant. I had to plan my wedding from abroad, but there was no problem at all with W Floral Design. All my family was inpressed by the flowers. I will definitely recommend W Floral Design to everyone!
---
Beautiful flowers!
Reviewed on

8/22/2011
Hemali T
Chie from W Floral Design provided all of the flowers for our wedding. Although I already had an idea of what I wanted, she really worked with us to fulfill our vision. She created a trial centerpiece and it was perfect. She also worked with my on my bouquet, and I changed my... Read More mind a bunch of times, but she was very accommodating. On the day of the wedding, the flowers, both at the venue, and all of the personal flowers, were delivered on time and were beautiful. It was exactly what I wanted, and I wouldn't have changed anything. Chie also worked within our budget and adjusted things to fit our budget. It was very affordable, but we did not sacrifice our style or what we wished for. I was very satisfied with the florals for our wedding and would highly recommend Chie!
---
Delightful Florist, so-so flowers
Reviewed on

8/22/2011
Sara G
It was easy meeting up with Chie and talking out the plan for my wedding flowers. She worked with our budget and my ideas. She even made me a complementary sample centerpiece and we talked about a few changes/ additions. I thought we were on the same page but when I saw the... Read More actual wedding flowers, I was a little disappointed. We talked about adding soft pinks to the centerpieces but the color palette went from soft and romantic (that was the sample) to why are all these colors together. The wedding party flowers were nothing to write home about and my flowers were ok. She was a delight to talk with, but the flowers were so-so.
---