Home

Warehouse 215 @ Bentley Projects
Book Your Wedding with Warehouse 215 @ Bentley Projects
---
A BALLROOM IN PHOENIX, AZ
About Us
A popular Phoenix, Arizona locale, Warehouse 215 is a full-service venue that has provided incredible custom weddings fondly remembered by newlyweds and their guests. Established in 1918, this historic location thrives off its versatile interior space that allows intended couples to fully craft and easily realize their dream weddings. Staffed with experienced event professionals, Warehouse 215 brings your ideal wedding to life with its accommodating nature and fully modifiable venue space. An excellent choice for couples looking to have control of their own unique wedding celebration, where the only limit is the imagination.
Embracing the natural versatility of its warehouse aesthetic, Warehouse 215 offers 10,000 square feet of interior space that can be readily customized to meet the needs of your ceremony and reception. Furthermore, a beautiful patio space accompanies the warehouse for additional outdoor space.
The floor plan of this space can be completely modified to accommodate your specifications with the main floor divisible into two separate areas if desired. The urban warehouse remains purposefully unembellished so the chosen theme and decor of the day shine brilliantly, offering complete customization for every wedding. This venue space has a maximum occupancy of 500 guests.
What You Should Know
Warehouse 215 is partnered with multiple exclusive catering services, a list of which is provided for the couple to choose between. Outside caterers are not permitted. A list of recommended non-catering vendors is also supplied to the couple, including entertainment services, event planners, photography and more. While these non-catering vendors are recommended, they are not strictly required. The couple can bring in their own selection of vendors if they choose.
When it comes to furnishings, Warehouse 215 offers a convenient complementary rental service at no extra cost. These rental packages include all the amenities necessary for most traditional events and weddings that include furniture, decorations and lighting. The venue staff also sets up the event space with these furnishings or those provided externally, adhering to the plans provided by the couple and their wedding planner.
The venue does have its own liquor license and serves a variety of alcohol in house with a staffed bar. Like every other aspect of a Warehouse 215 event, the drink menu is customizable.
Event capacity varies by day of the week and time of day. On weekdays, morning events must conclude before 3 p.m. and cannot exceed a capacity of more than 200 guests. Meanwhile, night and weekend events have an available capacity of 500 attendees.
Extra Perks
Reservation includes private use of a parking lot for the wedding party
Conveniently located near Phoenix's downtown popular nightlife and restaurant scene
From the Vendor
Historic Warehouse Wedding Venue
Warehouse215 — located in the heart of Phoenix's urban-chic Warehouse District — is 10,000 square feet of flexible interior space and 3,000 square feet of beautifully landscaped patios. Warehouse215 is the venue unforgettable weddings and receptions. Two large rooms host the main event while other adjoining spaces transform into areas for breakout rooms, cocktails, registration, and activities. A 1918 converted linen laundry building with industrial details and modern amenities; This unique, full-service event venue is filled with original brick walls, wood-beam bow truss ceiling and clerestory windows, converted into modern, multi-functional spaces, and enhanced with crystal chandeliers and sparkling bistro lights.
Amenities + Details
Amenities
Bridal Suite

Handicap Accessible

Liability Insurance

Indoor

Outdoor - Not Covered

Reception Area

Wireless Internet
For more details about amenities, please message the Venue.
Ballroom, Historic Venue, Loft
Bar + Drinks, Rentals + Equipment
Contact Info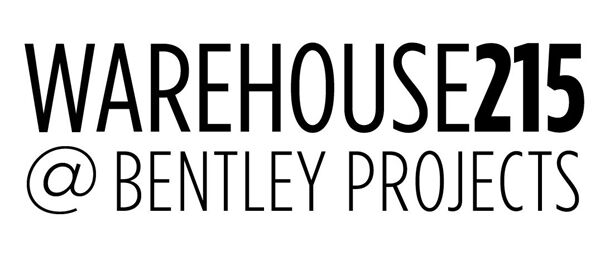 Reviewed on

3/17/2017
lindsay n
We were excited to have found an urban, yet formal space to have our wedding. Riette and her staff were quick to respond to our inquiries regarding wedding plans and venue options. They made us feel important from day 1 and truly took the time to ensure the space was just the... Read More way we envisioned. The venue was perfect to house the ceremony and reception, which made it easier on guests and the wedding party. I highly recommend this venue for any event, the day was perfect and so was Warehouse 215.
---
Reviewed on

11/22/2016
Serena T
We fell in love with Warehouse 215 as soon as we visited for the first look. There is an incredible amount of space that could hold 145+ people easily, without being too big. With the great brick and white/grey walls, you can transform the space into anything you want, and... Read More allowed us to tailor the space to showcase our personalities. Riette and her team were a joy to work with, they answered all questions quickly and professionally. Thank you for everything!
---
Reviewed on

10/21/2016
Alicia S
We had a wonderful experience. The space is gorgeous. The staff was very supportive and quick to respond to emails and calls. The day went off without a hitch and we could not have been happier.
---
Reviewed on

10/18/2016
Lauren H
Warehouse 215 was the perfect spot for our wedding! It looked so gorgeous inside, everyone was complimenting on the venue. It's the perfect space to make your own. Riette was absolutely amazing! There for literally anything and everything we needed, responded to my endless... Read More emails in a timely manner and really took care of us the day of! She and the venue itself really made our wedding everything we could have hoped for!
---
Reviewed on

10/15/2016
Justin M
My husband and I looked at several venues for our wedding. Warehouse 215 was the first place we looked, and it was the one that kept coming up in our minds when we envisioned what we wanted our wedding to look and feel like. It did not disappoint one bit. The space is incredible... Read More and can be transformed into just about any feel or theme. The staff was awesome and helped us in a genuine way throughout the process. It was refreshing to feel like the people working with us were interested in actually making our day special and not just collecting a check from us. If there was one critique it would be that we wish there had been a larger selection of caterers or fewer restrictions on the caterers we could choose. The food we had ended up being amazing, and everyone raved about it, but that was just the one piece that continued to be a stumbling block throughout the planning process. That being said, I would absolutely recommend this venue to anyone who is looking for something modern, unique, and personalized. We couldn't have asked for a better coordinator than Riette. Her kindness and flexibility and genuineness ensured that the most important day in our lives was flawless and left a lasting impression on all our guests.
---
Reviewed on

10/13/2016
Tyler R
Our guests are still talking about our wedding. The place was perfect in every way. It is a gorgeous piece of history. The event concierge Riette was everything we could have asked for. She and her vendors had everything nailed down and pulled it off without any issues. Even my... Read More harpie MIL had fun.
---
Reviewed on

10/13/2016
Brittany C
Beautiful Venue, very nice staff and excellent overall service.
---
Reviewed on

4/06/2016
Alex W
Warehouse 215 @ Bentley projects was the perfect venue to host our company launch party. Guests entered through a beautiful courtyard surrounded by blooming flowers, modern aesthetics, and a stunning contemporary sculpture. The inside of the venue, which consisted of tall... Read More ceilings, white gallery walls, exposed brick and rafters was a beautiful canvas to work with. The venue gave us the ability to transform the space into the exact look that we wanted. Riette was extremely helpful throughout the entire process, and was a pleasure to work with. We cannot wait to host another event at Warehouse 215 again! -Dapper Event Design and Production
---
Reviewed on

2/15/2016
Warehouse 215 was actually our second choice. The first was another venue that the same Management team Riette and Corrine, handled as well. We lost it due to the owner not keeping up codes. We totally enjoyed working with them both we went back to Warehouse 215! The venue made... Read More some changes from the time we first saw it to our wedding day. We are very happy we chose to go back! From our initial meeting with Riette, to the last dance of the evening, we couldn't have been happier. They all work very hard at Warehouse 215 to make sure you have no worries for the big day! We were sad to hear Corrine wasn't going to be there, but she made sure she let us know she would be thinking about us! Riette really worked hard all evening of the ceremony and reception. We had nothing to do, but to enjoy! From the beginning stages , through all the planning and meetings, These ladies are top notch to work with. The Venue itself speaks for itself and really come to life , especially with an evening event, like ours was. All of our guest were in awe of Warehouse 215! You'll love it too! Thanks!! Mark and Bob....Feb 6, 2016
---
AMAZING
Reviewed on

12/23/2015
Anna
My husband and I had such a wonderful experience having our wedding at Bentley. Riette was absolutely amazing. So so helpful, every step of the way! Any question we had she made sure to respond as soon as possible. Corinne was also super awesome. These ladies know their stuff!... Read More The day-of was so perfect. They helped us make sure everything was coordinated perfectly and the ceremony and reception went so well! This venue space is also just gorgeous. They have made some beautiful changes - the courtyard where we took our wedding pictures with family was amazing. And the inside is like a blank canvas for all sorts of wedding/event styles. We went with minimal and it turned out so great. I would 100% recommend Warehouse 2015 @ Bentley to hold either your wedding or big event!
---
The PERFECT location for your wedding or event!
Reviewed on

12/20/2015
Megan R
Bentley Projects is simply THE MOST AMAZING location to host an event. We knew from the moment we stepped foot inside that this was the space for us. We had our wedding at a church offsite and used Warehouse 215 to hold our reception. From our initial contact with Riette all the... Read More way to our grand exit, they made everything so easy and accommodated our every need. We couldn't have asked for a beautiful backdrop to our evening, and our guests are still raving about how wonderful and personal everything was. A lot of credit for that goes to the wonderful staff here. Thank you guys so much for making our night so perfect!
---
Warehouse 215
Reviewed on

11/03/2015
Kimberly G
Staff is amazing. Very accommodating. And a beautiful venue :)Would highly recommend!
---
Perfect Venue
Reviewed on

10/06/2015
Lori H
Warehouse 215 made my wedding perfect. Such a beautiful, unique and special venue, it made for such a memorable night!! Riette was so amazing. She made planning a wedding fun and stress free. Thank you!!!
---
Great experience for our wedding
Reviewed on

3/27/2015
Riette and team were fantastic to work with for our wedding on 3/14/15. Very responsive with questions and proactive with checking in on a monthly basis 6+ months out from the event. I would definitely recommend working with them for any type of event in the Downtown Phoenix... Read More area. We used Classic Party Rentals for tables/linens and Christian and team were very knowledgable about the venue so it was a seamless experience. Same with Pourmasters for our hosted bar. Very unique in the downtown area, have your event at The Icehouse!
---
Legend City Studios
Reviewed on

1/08/2015
Legend City Studios, one of the venues of the Bentley Projects, was the location of our daughter's wedding. I loved working with the staff! A location is just a location. It turns into a wedding and reception site based upon the work of the staff that manage the venue. Riette... Read More was amazing and met our needs completely. She accommodated our requests to see the venue when we needed it, made sure we were organized, and even ran the rehearsal! She was amazing! I loved working with her! I highly recommend Legend City Studios!
---
Bentley Projects Reception
Reviewed on

11/02/2014
Lauren H
I recently held my wedding reception at the Bentley Projects and it was WONDERFUL! We have heard so much positive feedback from our guests about the space and how much they enjoyed it. When we told people that our wedding was in an art gallery, they expected something stuffy and... Read More were pleasantly surprised with how warm and inviting the venue was. Riette was incredibly helpful throughout the whole planning process and checked in with me every month to see how things were going and answer any questions. She was very timely in responding to my questions and was very reassuring throughout the whole planning process. Definitely a great value for our money and we absolutely loved having our wedding at the Bentley Projects!
---
10.12.14 wedding
Reviewed on

10/26/2014
Heather B
I fell in love with the venue before even seeing it, just by looking at the surrounding areas. The location is amazing for photography which is part of what I was looking for. The venue itself blew me away. It is gorgeous and so very different form all the venues we had been... Read More at for our friends weddings, which is what I wanted as well. The staff was super accommodating and very hands on during the event and helping keep me calm, which was so nice. If you are looking for a unique one of a kind venue this place is perfect. You can bring in your own vendors as well which was a plus!
---
Amazing Venue
Reviewed on

10/24/2014
Danielle D
This venue is a rustic looking building. It is a blank slate for those of you who love to have your own ideas. Riette is an amazing person to work with, answered all of my questions in a timely manner and helped the day of the wedding in so many ways. This place is decently... Read More priced. The only thing some brides may not like, is they have a list of specific caterers you have to choose from, but they give you about 6 different ones. Love this place.
---
Awsome Venue
Reviewed on

6/14/2014
It was the perfect place for our wedding. Riette was awesome and if you not the typical bride, this is the place for you.
---
Riette is Awesome-Sauce!
Reviewed on

6/12/2014
Samantha L
Honestly, we could not have been more happy with the venue that my wife and I used. The Bentley Gallery is beautiful on its own so when a wedding is thrown in, it is absolutely gorgeous! You also get the added bonus of surprising your guests when they roll up to the warehouse... Read More district and find this hidden gem. And, Riette... She is 100% incredible. So flexible with what you would like to do for your wedding and insanely nice. She knows that this is the bride's wedding day and she will do almost anything to make sure the wedding goes smoothly for her. Bottom line, I would absolutely recommend this venue and coordinator. She is great. The place is great. The value is great.
---
Meet The Coordinator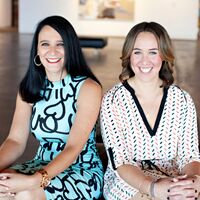 Riette Bartlett and Corinne Hodgson
Exceptional client service and professionalism is the cornerstone of Warehouse 215's approach to special events. Venue Concierges Riette Bartlett and Corinne Hodgson are committed to ensuring that each person that chooses Warehouse215 benefits from their years of experience and knowledge about event venues and space planning. A native of South Africa, Riette has been managing venue rentals at Warehouse 215 for more than 7 years, while Corinne, originally from Los Angeles has been the with organization for 2 years.