Home

Waters Edge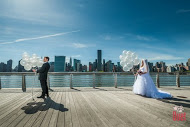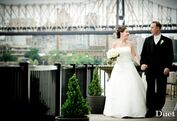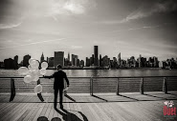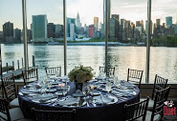 About this Vendor
The Only Thing We Overlook Is Manhattan
Water's Edge features spectacularly detailed woodwork, glittering crystal chandeliers, floor-to-ceiling windows and Private balcony offering a breathtaking view of the Manhattan skyline, Queensboro Bridge and Roosevelt Island. Water's Edge exudes comfort and luxury with a number of on-site amenities
Amenities + Details
Amenities
Handicap Accessible

Indoor

Reception Area
For more details about amenities, please message the Venue.
Ballroom, Waterfront, Cruise, Restaurant
Bar + Drinks, Food + Catering, Service Staff
Contact Info

401 44th Drive, Long Island City, NY
Fantastic!
Reviewed on

11/16/2010
Tara C
Everything was absolutely fantastic!! The service was amazing, everything was taken care of before I was even able to think to ask! They did a lot of prep work prior to my wedding to make sure everything was up to my standards (washed the carpets, got brand new linens and... Read More china in time for my event), etc. The coordinator was amazing while we were trying to decide and did everything we asked! The food was absolutely fantastic! The group that owns the catering hall also owns a bunch of restaurants, and they get the food from their restaurants that they serve to guests. Always fresh, and absolutely amazing! We got rave reviews from all who attended our wedding-- from the cocktail hour to the dinner, everyone was speechless! The cake was TO DIE FOR! Baked on the premises, its fresh and custom made any way you'd like! They have plenty of photos for you to choose from, but they are also accommodating if you'd like something different.
---
Show Stopping Venue!
Reviewed on

11/04/2012
Danielle T
I LOVED EVERYTHING ABOUT THE WATER'S EDGE! From the amazing view, to the gourmet food, to the impeccable service, I could not have been happier with my venue from the day I decided to have my wedding there until the day after the event when I went for my pick up. My maitre 'd... Read More was sheer perfection- even leaving to pick up my officiant when he couldn't find the venue. My bridal attendant was the most wonderful woman in the world- she truly made sure everything I could have ever wanted or needed was done before I even realized I wanted/needed it. My guests could not say enough about the picturesque view, incredible food, and fabulous service. My husband and I will always have a special place in our hearts for The Water's Edge, the place that helped to make our perfect day...Perfect!
---
Great view but that's it!
Reviewed on

7/09/2012
Laura C
Worth it for the view only! posted 7/9/2012 The view at Waters Edge is Spectacular. The food was great as well. However, the service was perhaps one of my worst experiences. I'm referring to the staff responsible for coordinating special events. First, we are from... Read More out of town so our planning had to be over the phone and email. I specifically explained our dietary needs (vegetarian and pescaterian) and over the phone it was a good experience. However, once I received my statement via email I noticed it said "Muslim" party no beef or pork. I was shocked! First of all, not once did I inform them that we were Muslim. In fact some of us were Hindu, but regardless of that we never told them of our religious and cultural background. Waters Edge just assumed because we don't eat beef or pork, we had to be Muslim. To top it all off, the day of the reception, I (the bride) over heard from the bathroom the Waters Edge staff talking about this issue in their side office. They were so loud complaining that I clearly heard "I can't believe they crossed out Muslim. Whatever, it's the same thing, Muslim and Hindu. Besides they should not even be complaining, they're not even spending much money with their small wedding. We are doing them a favor, whatever!" I'm shocked at their ignorance and I'm shocked at their lack of professionalism. Never again will I waste my money at this establishment.
---
Had a Great Wedding Here!!
Reviewed on

1/31/2011
Jenny T
I had a great wedding here in Fall 2010! Exceeded my expectations. The room is simple and beautiful; classy. The food was great as was the service. We were looking for something that wasn't over-the-top and within our style (we don't like marble, large chandeliers, etc). At... Read More the end, food (cocktail and dinner) was plentiful and delicious. Service was top notch (above par). They had a car waiting to drive us to our hotel and plenty of cabs for those who were going back to the city (without request). PROS: location/view; service (my attendant was fantastic); quality food; downstairs cocktail in restaurant setting with upstairs reception in a beautiful setting; make an effort to accommodate special requests. CONS: limited outdoor space (not an issue for us, but for some). Will need to take any (non-city view) landscape photos elsewhere; wish they had a better cake-baker/designer; small bridal area/suite (again, I didn't care though); recommended vendors were not great (seemed overpriced and I didn't use them); wedding planning service (free)isn't well-developed. Don't expect any serious discount in price. NYC is expensive. My cost per plate was reasonable for the area, but above budget (I thought they could have done better given the time of year). One disappointment in the process was that people come and go. I booked with one person and had another help with my planning (which isn't ideal and happens at a lot of places; disappointing b/c you often book with someone who gave you a good impression, etc.); make sure you WRITE EVERYTHING DOWN in your contract (wherever you book). It worked out for me b/c I did and they tried to accomodate my requests that weren't written down. I booked here and was a bit nervous when I googled and read a bunch of negative reviews. However, I had the opposite experience. The party EXCEEDED MY EXPECTATIONS (which are high). I had a great maitre'd (John) and Kathy Z. was attentive the weeks before my wedding. Was a bit nervous before then, but they definitely focus on you as you wedding approaches. I think a few things were dropped (e.g., specialty beer) that were otherwise promised when I booked with someone else and there was some confusion with the change in person organizing my wedding, but overall, things came together and it was a great time. I don't think this place deserves such one-sided reviews and am writing this one because I think people should look into it. Without getting too picky and explaining small details that probably don't matter to others, this vendor was very good. If it's what you're looking for, it's definitely worth checking out. As with all vendors, you need to express your preferences up front and be on top of things! Also, you need to work hard to make your wedding what you want it (if you want the small details, do it yourself and make them available to your caterer so that they display them!)
---
Send Message