Home

Weber's Inn
About this Vendor
A Wedding to Suit Your Style.
When you select Weber's Inn for your reception, your dream event can come true. With award-winning cuisine, exceptional service and an elegant setting, Weber's Inn will reflect style and taste. Weber's outstanding reputation began in 1937 and continues today as the most popular reception site in the
Amenities + Details
Amenities
Handicap Accessible

Liability Insurance

On-Site Accommodations

Indoor

Reception Area
For more details about amenities, please message the Venue.
Ballroom, Hotel, Restaurant
Bar + Drinks, Cakes + Desserts, Food + Catering, Planning, Service Staff
Contact Info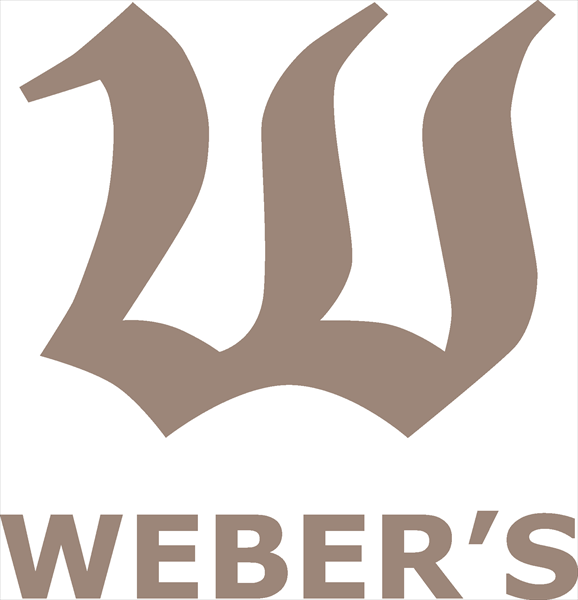 3050 Jackson Road, Ann Arbor, MI
Worked out perfectly!
Reviewed on

6/29/2015
YihChieh C
We had so much fun on our wedding day at Weber's. The waitstaff and bartender were so incredibly nice and organized. They were also very accomodating of us as bride and groom throughout the night to make sure we still got to eat some. (leaving our meals out longer, serving us drinks first). The food was delicious. Amber was the one we communicated with the most throughout the process and she was always very responsive, professional, and knew exactly how to make things as simple as possible. She was such a pleasure to work with. The room looked beautiful and our guests loved their hotel rooms and not having to drive home after the wedding.
---
Beautiful!
Reviewed on

11/04/2014
Kelly B
Weber's did a fantastic job with our wedding reception. We had our reception in the Grand Ballroom and it was absolutely beautiful in the room. Amber helped us through the planning process and was very helpful. She was always responsive and tried to help us whenever she could. The food was delicious and the wait staff during the night were helpful and very polite. I would absolutely recommend Weber's to anyone planning a wedding!
---
Great Staff, Food, and Beautiful Venue
Reviewed on

9/25/2014
Tom C
The staff was incredibly friendly, helpful, accommodating, and professional throughout the entire process including the night of the event. Our first food tasting didn't go so well. Most of the food wasn't bad. It was just boring, so we asked them to do it over and punch up the flavors which they happily did. The food turned out great. The cakes were tasty (from the start) and beautiful when they were complete. The bottom layer's fondant was a bit more brown than the burgundy we were hoping for, but it still was beautiful and delicious. Overall, we'd definitely recommend them again.
---
Reviewed on

7/13/2015
Rachel F
So happy we chose Weber's Inn for our wedding reception! We had been to events there before, so we knew it would be perfect. We received so many compliments on the food and how beautiful everything was. We worked mostly with Amber, who was wonderful. She thought of every little detail, and many things we did not even know we needed. Everyone was so friendly and helpful and the rooms are very clean and updated. No complaints at all.
---
Reviewed on

6/23/2015
Lindsay R
I am disappointed about my experience with Weber's for my wedding day. I booked the room on a Friday night for my Saturday wedding, and I was having my bridesmaids stay there with me to get our hair and makeup done in the room the next morning. I called in October and asked if we could check out past noon, and the receptionist said it's no problem and there would be no late check-out fee. I called two days before my June 13 wedding, and checked to see if I was still set to check out late. The woman on the phone told me they do not grant late check-outs on Saturdays and we would have to be out by noon. I explained what I was told 8 months earlier, and she offered no suggestion or accommodation, and kept restating that we couldn't check out past noon. After several minutes of trying to get some sort of solution from her and explaining that I booked the room because of what I was told, she abruptly put me on hold then told me we could stay until 1:30pm but if we left late we would be charged a half-day rate. When I went to check in on Friday evening, I asked to speak to a manager about this issue and to express how disappointed I was by the terrible customer service I was given. One of the three people standing there was actually the woman on the phone, and I told her that she had treated me very poorly over a mistake that wasn't mine. She insincerely told me "I'm sorry" several times, but again reminded me of their policy. I explained that I understood the policy and why they have it, but it was not my fault that I was given incorrect information at the time I called. I also explained that I would not pay a half-day rate if I happened to check out at 1:40 instead of 1:30, and she assured me I wouldn't be charged. We left the room around 1:45pm, and of course we were told we had to be charged a half-day rate for checking out late. This miscommunication caused a delay, which then made us late to my wedding ceremony. It is now 10 days later, and I noticed a charge on my credit card from the hotel. My husband was told, of course, that it was a half-day charge. He explained the situation yet again, and the charge was removed, but not before being rudely told "for future reference, we can't grant late check-outs until the day of." I have never experienced such poor customer service, and throughout this entire situation the hotel staff has made this out to be my fault. I am appalled by how rudely I have been spoken to by the manager, especially over a miscommunication that was absolutely NOT my mistake. Rather than taking responsibility for their miscommunication, they repeatedly made me and my family members feel insulted and small. I would highly recommend that brides and grooms look elsewhere for any kind of wedding accommodations. I had spent many occasions at Weber's, in both the hotel and restaurant, but this was certainly my last time spent with this property.
---
Not quite my dream reception
Reviewed on

4/25/2014
Cole L
Soooo, the good first. The room looked nice, Weber's put out all of our stuff (favors, place cards, seating chart), our cake by MaryBeth at Weber's was fantastic and looked beautiful. Amber in sales and catering office was prompt and good to work with. Bar service was great. Late night pizza was a hit. The bad: we were supposed to have different sides with each entree. Weber's ended up serving the same 2 sides with both. Many people complained the steaks were "raw". We were told there would be an on site person there to assist with any issues, etc. I don't know if that on site person was sitting in their office or what, but no one EVER saw that person. I had a lot of stress when we got there and no one was around. We had to coordinate the bridal party introduction with the help of our DJ. A waiter spilled a bottle of champagne on my mom's dress (accidents happen) but she missed the first dances because of it. And our hotel service was sub par, we we're put in a main floor cafe suite next to the ping pong table where little kids were running back and forth by our door wall. I had to ask 2 days in a row to get the room cleaned and towels picked up, it wasn't until the 2nd day that it did. So on our wedding night we got to come back to an unclean room and the chocolate covered strawberries you get with the wedding package were wedged between the TV and the wall. I didn't feel like a bride or like it was my wedding night at all. I would think they could make it a more special evening or make their wedding suite a priority to be cleaned first. (We were the only wedding in the hotel that night). The hotel seemed a little rundown compared to past visits. I noticed a microwave sitting in the hallway that stayed there for 3 days and a tray we placed in the hall stayed there until I called for it to be picked up a day later. I've been in contact with Weber's about all this and have yet to hear much back from hotel staff yet.
---
Perfect day!
Reviewed on

10/08/2013
Valerie K
Amber and the staff at Weber's were amazing, and I couldn't have asked for anything more. We ended up having a number of last-minute cancellations before the cut-off date and a low bar bill, so we ended up getting a refund. We did an afternoon reception, so we didn't have a minimum and went off of the lunch menu. The sundae bar was a huge hit with our guests. The only "issue" we had was the price of the rooms. We reserved a block for guests at the reduced rate, but it still ended up being much more expensive that other hotels in the area. It wasn't a big deal - our people just stayed elsewhere.
---
Wedding at Weber's!
Reviewed on

9/29/2013
Alina S
We had our wedding at Weber's Inn on August 24, 2013. Amber went above and beyond to help us make the personal touches we requested. They worked with us on menu changes and everything was beautifully presented. Our guests loved the contemporary feel of the venue space. Highly recommend Weber's Inn! :)
---
great!
Reviewed on

8/05/2013
Samantha S
Good food and drinks. Pricey
---
Wonderful wedding in the Grand Ballroom
Reviewed on

8/04/2013
Lauren R
We chose Weber's for their extensive choices and reputation for amazing food and events. They were also a good choice for all of our out of town visitors. Everything was wonderful. The food was fabulous and came out very quickly. We worked with the coordinating staff to come up with a custom dinner options which everyone enjoyed. The wait staff was worked quickly and was very accommodating. The room set up worked great. Weber's provided some centerpiece options in their package, which we were able to incorporate with our flowers We chose to use their bakery, and Marybeth did a fabulous job on the cake as well as some cupcakes we did for the rehearsal dinner. All of our family and guests had nothing but wonderful things to say about the entire evening and the hotel accommodations.
---
Happy happy happy
Reviewed on

7/22/2013
Alicia L
Weber's was always our top pick for reception and we are both so glad we went there. The food was delicious, the cake moist, the cheesecake, well it's cheesecake, of course it's good. The room looked beautiful and we used one of their options for centerpieces that saved us from having to spend money there. We did have a couple issues with the front desk and housekeeping, but I spoke with the GM after the wedding addressing these and he offered us a free night and a dinner credit so we could come back. Our return visit was nothing short of fantastic. I would recommend Weber's to anyone. It was so nice that they did all of the prep work and tear-down as well and all of our guest loved it as well.
---
Good Value, Great Reception
Reviewed on

6/20/2013
Jennie H
Weber's has an excellent wedding package that includes food, open bar, champagne toast for all guests, and more. The value for the price was better than other venues of similar quality. Our contact leading up to the wedding was pleasant to work with. The food was delicious. We got a very reasonably priced upgrade to top shelf liquors that our guests really appreciated. The venue is beautiful and is iconic to the Ann Arbor area. Room setup prior to the reception was flawless. Our guests also enjoyed hotel stays and dining at the restaurant. Why 4 stars instead of 5? Bar service was pretty bad for the first hour of the reception (it greatly improved for the rest of the evening). There were a few liquors missing from the bar, it was understaffed, and service seemed disorganized. There were a few details that were discussed prior to the wedding that were forgotten. For example, each guest was supposed to be offered a glass of wine during dinner and instead 2 bottles were left at each table (costing more $$). My late night snack was late, and half of it was missing until I asked the waiter about it. Finally, although not expected, it would have been nice to have the extra wine and cake packed up for us instead of left out for our guests to take home. Even with the minor errors, I would still recommend Weber's. The drawbacks were minor in comparison to the rest of the evening. It was a beautiful reception and our guests had a great time.
---
Fairytale come true
Reviewed on

2/02/2013
Chelsea G
We were very happy with our entire experience at Weber's Inn. Beautiful room, good food, good service, nice guest rooms. Great value. Our fairy tale wedding came true!
---
Weber's Inn
Reviewed on

10/18/2012
Cindy M
VERY nice, but very pricy
---
Wedding Cake Review
Reviewed on

10/14/2012
Jackie N
Although my cake was delicious, and I enjoyed working with the baker to set it all up, the end product that I recieved was not exactly what I had in mind. Be very explicit with what you'd like your cake to look like.
---
Weber's Wedding Reception
Reviewed on

9/26/2012
Meaghan H
Everything went smoothly. The bar was the best part!
---
Loved our cake
Reviewed on

7/19/2012
Sabrina H
MaryBeth- Made our cake and it was amazing. Best cake ever!
---
Great experience!
Reviewed on

6/27/2012
Malorie S
I was planning my wedding from out of state and Amber at Weber's was fantastic to work with! They even set up all of our tables and decorations that we dropped off ahead of time. The cake was also done at Weber's, which was so convenient and delicious! Wouldn't change a thing, if I could go back in time.
---
Beautiful wedding at Weber's Inn
Reviewed on

5/08/2012
Vivian K
I absolutely loved the staff and my wedding at Weber's Inn in Ann Arbor. Great prices, a great wedding package, amazing venue and staff. Everyone loved the food, the room, etc. If I could do it all over, I'd have my wedding at Weber's again for sure!
---
Marybeth at Weber's Bakery
Reviewed on

1/24/2012
Jenn J
Our cake was delicious and the decorations were exactly what we wanted. Marybeth also made cheesecake and cookies for us - we got a lot of comments about how wonderful all the bakery items were. A plus to this - you can come back around your anniversary and have dinner at Webers and recreation of your top layer will be included in the dinner so you don't have to freeze it!
---
The best cake ever!
Reviewed on

11/08/2011
Carol Z
Mary Beth, the pastry chef at Weber's Inn is wonderful to work with. She custom designed a cake for my daughter that mirrored the architecture of the Atrium at the Inn at St. John's. It was gorgeous and the cake was delicious. We had several layers with different flavors. Best of all, the price was very reasonable! When my daughter and her husband celebrated their anniversary, Mary Beth made a small replica of the wedding cake for us!
---
Weber's Reception
Reviewed on

8/19/2011
Marci M
We used Weber's Inn for our wedding reception and overall had a very good experience. The only bloopers were they were 2 chairs short and they got a little confused serving entrees because I had more than one, but other than that it was a very easy experience. Amber is the catering director that I talked to the most and she was fantastic! I also liked how they had a wedding package - it saved us a lot of money! They also gave our guests a special rate at the hotel if they wanted to stay there which was really nice because we had quite a few out of town quests that used the option. They were very accommodating to all of my vendors - I would definitely use them again.
---
Great venue!
Reviewed on

8/14/2011
Laura J
We really loved Weber's - we had our wedding in the Atrium Ballroom and everyone loved the look and feel of the recently renovated space. The food was good, but not amazing - we ordered the steak and chicken option for our guests. We also had a brunch there the next morning which was great! They waive the room rental fee when you book a reception there, which made it more affordable. Their wedding package includes a lot of extras, so I would definitely recommend checking it out.
---
Food was amazing!
Reviewed on

8/03/2011
Jess R
We held our wedding at Weber's Inn. We did not do a food tasting and were a little nervous about that. They DO offer the food tasting but we passed seeing as our appointment was at 9am we weren't up for trying beef that early! :) The food was AMAZING. Not your typical wedding food. We had the 3 entree buffet. We had a pot roast, chicken piccata and vegetarian pasta. Most of the time wedding food is gross and has no taste but all 3 were wonderful and couldn't be happier with the outcome!! :)
---
Very Happy
Reviewed on

7/12/2011
kim f
Weber's ran a very smooth reception. I got so many compliments on how they did and how elegant the atrium room was. It is the perfect area with a huge patio too. We had about 140 guests and it was perfect!
---
Send Message