Home

Wedding Bug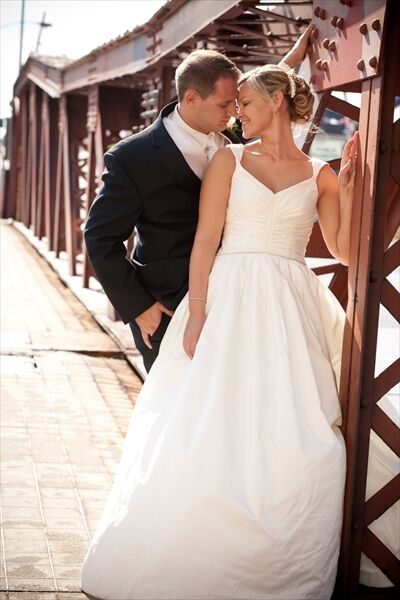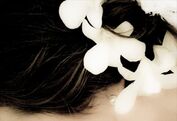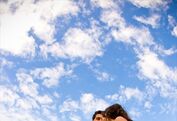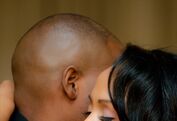 About this Vendor
Photography starting at just $595!
With coverage starting at a remarkable $595 with personalized packaging and professionals selected for their skill and dedication to telling YOUR wedding story, receiving the high-end service your wedding deserves has never been easier!
Details
Artistic, Classic, Documentary, Lifestyle, Vintage
Bridal Portraits, Day After Session, Engagement, Trash The Dress
Online Proofing, Digital Files, Wedding Albums, Photo, Second Shooter Available, Social Media Sharing, Photo + Video
Contact Info

2/22/14
Reviewed on

3/11/2014
britt p
Very nice services and staff. First my father was sopost to pay for the service but never did. So they were very understanding and help me through that. The photographer called a few days before to get an idea of what style I liked. She showed up on time and was very nice with... Read More everyone. Who definitely recommend this company.
---
AMAZING!
Reviewed on

12/04/2013
Megan W
Wedding Bug is an awesome company! We had Sarah as our photographer and Robert as our videographer. Both did an amazing job - running all over the place to get the perfect shots. And not to mention the customer service before and after the big day - incredible! Love this company... Read More and would recommend to anyone!
---
Excellent Photography/Videography Service
Reviewed on

10/27/2013
Jessica C
Normally I wouldn't use a national service that places photographers with your needs, but I had read so many great reviews and the price was right. Our photographer, Dawit, was so much fun too! He was engaging, but not annoying and had a great personality. He asked us what... Read More kind of photos we wanted and got all the traditional ones as well. We had over 400 pictures that I would say 99 percent were perfect shots. I would recommend them to all my friends, as you can customize exactly what you want and need. We ordered two photo albums in addition to our digital negatives and they are set to arrive in about 3 weeks, much faster than other services. We also used their videography service, which was also wonderful. My husband and I couldn't be happier with the services Wedding Bug provided us and the cost was thousands less than some other places quoted us.
---
Reasonably priced, great quality
Reviewed on

10/29/2014
Samantha T
We shopped around, and settled on Wedding Bug because of their package pricing. The pictures came out very well, especially for how little we spent. Only thing is, you have to wait until a few weeks before the wedding to find out which photographer they assign to you.
---
October wedding
Reviewed on

10/21/2014
Faye H
The time and price was what caught my attention. We had a short wedding so we only needed 4-5 hours. The guy seemed nice on the phone but when it came to the day, he was not what I expected. He was not very creative and only had two backgrounds for our pictures. We got married... Read More in a garden with indoor and outdoor areas for pictures. The posed pictures are okay, overall I am pretty sad that I didn't get some pictures that I wanted and use the amazing beautiful background of the gardens.
---
Amazing Photos!
Reviewed on

7/25/2013
Jacquel E
I was skeptical not having met the photographers prior to the wedding but the did an excellent job capturing my special day. We did not do a videographer but the photos captured the full story of our day. The quality was amazing! The online albums, CD and bonus prints were ready... Read More even earlier than I thought they would be.
---
Photographer and Videographer
Reviewed on

6/18/2013
Rena M
My Photographer Cathy and my Videographer Blake were incredible. I was very pleased the only bad thing about Wedding Bug is you do not choose your photographer or videographer but I got very lucky and Cathy and Blake were amazing
---
Good photos, great price!
Reviewed on

6/09/2013
Chanine A
When my husband suggested Wedding Bug Studios for our photographer I was a little nervous. The prices are much lower than other photographers we researched online. I thought it was too good to be true. The initial interaction was through the internet and the... Read More lack of personal communication (over the phone or personalized emails) had me worried. We had a few bumps in the road with lack of correspondence but it eventually got worked out. Leave messages and send emails and they will get back to you. We worked with Elissa and she was excellent. She was professional and fun and took great photos. We had a great time working with her. She had fun ideas and also incorporated ours as well. Overall, Wedding Bug was a great decision. We have great photos and we didn't break our budget to get them.
---
Do not use this company
Reviewed on

11/10/2012
S P
Terrible customer service. Very slow to respond to concerns. Worst part is they ruined the wedding video. The videography and angles absolutely terrible, we had professionals performing and the videographer focused on their backs! He also forgot to turn the light on, so you... Read More cannot see anything. It's a strain to the eye. The bride and groom are hardly in the video. The videographer they chose seemed to significantly lack experience and not understand the importance of videography for a WEDDING. Spoke with the director who said all she can offer is editing. It really made no difference and she did not follow through on her promise of editing certain things we discussed. It took a lot of phone calls and emails to get very little done. I absolutely do not recommend this company and hope that no bride choses to risk their videography with this company.
---
Videography
Reviewed on

9/30/2012
Valerie C
We had a great experience with our videographer, Steve. We hired him just a few days before our wedding and LOVE our video!! He did exactly as we asked :)
---
Lucked Out
Reviewed on

9/30/2012
Stephanie H
My photographer was great. I loved my pictures and would definitely hire him again. The only problem is you don't know who your actual photographer is until the week before, so it's really up to chance.
---
Exceptional Value for the price
Reviewed on

9/08/2012
Rachel S
For just under $1000, we got 6 hours of photo time, a 36 page modern album that my husband and I got to make together. Our photographers name was Nicolette, and she did a phenomenal job. When she arrived, she immediately got started, as we were running a little late getting... Read More ready. he was so sweet and made sure everything went as smoothly as possible. She even came up to me 10 minutes before he would leave and asked if there was any more pictures that I wanted to take before he left. I would hire her again in a second.
---
Beautiful Memories
Reviewed on

9/05/2012
Cherie A
Silvia did an excellent job with all the photos. She was able to capture our guests eating, dancing, and most importantly having a good time. The time she spent with the bridal party was awsome she was able to direct people with no problem and with my family that is a hard thing... Read More to do (: I would love for her to photograph another event for me, she did a great job!!
---
Good experience
Reviewed on

7/23/2012
S H
My wedding was a quick and small affair where we needed a fairly quick decision on a photographer and didn't want to spend a disproportionate amount of our budget on pictures. Wedding Bug worked exactly as their website explained down to when we first talked to our photographer... Read More (the Monday before our wedding). This could stress some people out so I really only recommend this service to the more go-with-the-flow bride and groom. Overall, however, we got our pictures quickly and were fairly happy with them. We also supplemented the service by putting good cameras in the hands of three family members and between all these angles are very happy with the images we got and the money we spent.
---
Awesome!
Reviewed on

7/02/2012
Jordan A
Elissa Simmons was our photographer and made everyone comfortable and we had a ton of fun! Whole process was pretty simple and received our photos quick!
---
horrible
Reviewed on

5/23/2012
Maureen R
horrible pictures, horrible photographer, horrible customer service. If you're in the Delaware/Maryland area don't use. our photographer was Sue C. Other photographers got great reviews.
---
Beautiful Photos
Reviewed on

4/24/2012
Sheila T
I had one of the best photographers and his assistant taking pictures at my wedding. They did a terrific job! I love my pictures and will cherish them for a life time. Thank you!
---