Home

Wedding Now
Details
Rehearsals + Parties, Wedding
Day-Of Coordination, Full Service Wedding Planning, Planning
Contact Info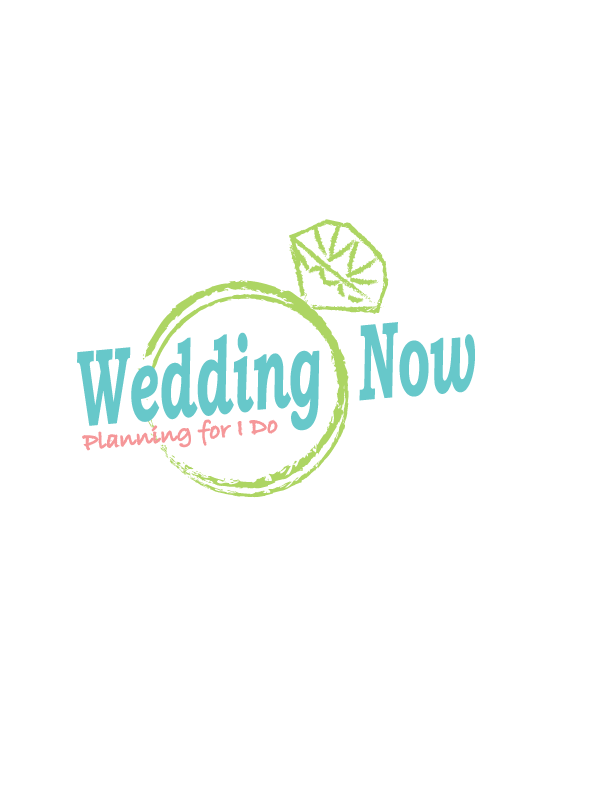 Reviewed on

8/14/2016
Liz P
Allie was absolutely phenomenal as my day-of coordinator. She made sure that my wedding was exactly as I had hoped it would be. And if there were any issues, she definitely didn't let me know. The wedding flowed so smoothly. I would absolutely recommend her for any wedding!
---
Reviewed on

6/27/2016
Ella T
I searched for a same day coordinator for my June wedding for a while without success but when I met Allie and her assistant Felicia , I knew my search was over. Felicia is the best. She is always availabke to address my concerns, she assisted in my rehersal and kept me calm... Read More and took care of all the details, everything was coordinared to perfection. She took care of all the details at the church and she also helped in the decorating of my reception venue. I had an intimate, romantic wedding and thanks to Wedding Now I am the happiest bride ever.
---
Reviewed on

6/03/2016
Kaylee V
Allie is a very organized and extremely professional planner. I highly recommend her! She has a talent for keeping you calm and at ease, even when things are not going entirely as planned. Our wedding went so smoothly because of the help from Allie!
---
Great!
Reviewed on

9/19/2015
Sydney D
We used Wedding now for our wedding at the Chicago Cultural Center. Allie was great and captured every little detail! I would highly recommend Wedding Now!
---
Enjoy your own wedding
Reviewed on

9/13/2015
Initially I felt we didn't need a wedding planner, however as the date gets closer there are too many details to handle yourself. Allie was referred to me by another bride and I think the decision to hire her was the best decision of the whole wedding. She is CALM,... Read More organized and efficient. She helps you make a decision but doesn't impose her own tastes on you. Her most important function was coordinating the final week, and of course keeping things organized and efficient the day of the wedding. I would highly recommend Allie and Wedding now for any wedding coordination. Mother of the Groom
---
Absolutely a pleasure to work with
Reviewed on

5/14/2015
Michael R
My wife and I often joke that signing up with Allie and Wedding Now for full time coordinator was a better decision than getting engaged. My wife and I knew that we needed as much help as we can get planning our wedding and having to hire lots of outside vendors. We needed... Read More someone who knew the how to search through countless vendors but also (and more importantly) someone we liked working with and liked personally. Allie has a unique, calm attitude that's hard to find in this industry. She knows when to tell us to get something done and also when to let us relax a little. Her professionalism cannot be overstated. She knows the industry and knows how to cater to each client's tastes. She gets work done. If you're looking for someone with a genuine passion to help you make your wedding the best it can be. The services are incredibly affordable (especially when compared to other planning companies) and the service is exceptional. I cannot speak highly enough We don't know how our wedding would have turned out without Wedding Now. But we're glad we don't have to imagine. Simply top-notch.
---
Day of Coordinator
Reviewed on

10/09/2012
Jennifer S
Allie was simply amazing. We hired her to coordinate things the day of, but she was helpful throughout the whole process from suggesting vendors to listening to ideas and offering suggestions, her help was invaluable along the way. As for our actual day, it was perfect! I... Read More would tell anyone and everyone to hire Allie for her day of service at the very least. I had nothing to worry about. Allie made sure everything ran smoothly, checked in on both of us (bride and groom didn't see each other until the ceremony) all day. The ceremony went off without a hitch. The reception was set up exactly as I had imagined it and that was all because of Allie and her team. They probably had a longer day than all of us and she was cheerie and so very helpful until the very end of the night. I cannot say enough wonderful things about all that Wedding Now did for my husband and I as we prepared and celebrated the biggest, most important day of our lives. It was truly a perfect celebration that happened exactly the way we wanted it to with absolutely no stress for either of us on that day. We are so grateful for all that Allie and her team did to make our day special.
---
The Backbone of my Wedding
Reviewed on

10/01/2012
Sarah V
Here is a list of things I (sometimes accidentally) tested Allie on: -Gently guiding me to make decisions I should have made two months previously -Sternly telling me to make decisions I should have made three months previously (I can't help it, I'm wishywashy!)... Read More -Contacting vendors to do what they are actually supposed to do, in a very nice way : ) -Keeping track of my pathetic vendor contract system -Contacting my vendors with the last 4,087 questions I was too embarrassed to ask -Giving my superb organizational skills a run for their money with her even more superb organizational skills (yep, your wedding day is timed down to the minute, and it's a necessity you did not know you needed) -Herding groomsmen and bridesmaids and getting them to act like actual ladies and gentlemen (which they are not, let's be serious) -Orchestrating the rehearsal of the ceremony and keeping the bridal party from getting too drunk. -Keeping my flighty family focused and on time -Calming my nerves during the wedding and ensuring everything runs smoothly -Being present for the entire wedding and getting everything done, yet with Potter's invisibility cloak because I swear I never saw Allie, yet everywhere you looked, there was evidence Allie and been there and taken care of something. The guest book was suddenly rearranged on a different table, my wedding cards were stored properly, and the evening was keeping on track. Above all, Allie made the day run so smoothly that my other vendors and wedding guests told me they had never been to or worked a wedding that went so well. Allie was there for me before the wedding, during the wedding, and even the day after. I can't say enough good things about her; and the price is more than right. Definitely worth it!
---
If you want to have fun, hire Allie!
Reviewed on

7/27/2012
nora r
Allie was an amazing coordinator. She handled every detail, remembered things I forgot and made it so I did not have to worry about a thing. She coordinated vendors, made sure programs were delivered to the church, made sure we asked all the right questions at the rehearsal,... Read More and worked so hard to make the day go smoothly. She's super affordable, but provide a level of service that is priceless. I had the best time at my wedding because I did not have one detail to worry about, Allie handles it all!
---
Great experience with Wedding Now!
Reviewed on

5/27/2012
Stacey C
Allie is awesome! Allie was the day of coordinator for our wedding and helped make the day as perfect as it could possibly get! We knew we would need a day of coordinator since our venue was pretty DIY and neither of us would be available on the day of to answer questions,... Read More direct vendors, put the final touches on setting up the room, etc. Allie did all of this for us, and more! When I walked into our reception it had come together even more beautifully than I had imagined, mainly due to Allie and her assistants hard work and ability to direct all our vendors as needed. I did not have to worry about anything on our wedding day - and I tend to be a worrier. Allie made it all seem effortless, even though it was obvious she had put in a lot of hard work. Not only is Allie a great day of coordinator, she is a warm and caring person who always greets you with a smile. An absolute dream to work with - we feel lucky that she was part of our big day!
---
Reduce Your Stress and Hire Allie For a PERFECT We
Reviewed on

3/03/2012
Erin R
Allie provides absolutely everything you want and need in a wedding coordinator!!! From the beginning she showed enthusiasm and warmth and is tremendously motivated and committed to helping your wedding meet your every expectation. I had a very limited budget to work with and... Read More Allie was able to help me find creative and elegant ideas for my wedding while not going crazy on the finances. I was also very impressed with how Allie was able to know me so well that she came up with ideas that matched our personality perfectly!! My wedding was held in California but even with the distance Allie was so great with suggesting vendors, favors, and helping us every step of the way! Her quick responses to my questions and ability to reduce my stress level by being so knowledgeable and competent in her profession. Allie you are absolutely amazing, Thank you so Much!!!!!
---
Most responsible, best value in Chicago!!
Reviewed on

10/19/2011
Joy T
Allie was my day of wedding planner. I know exactly what I wanted for the wedding but need a planner for the weekend so I can enjoy my own wedding. She had such good prices and it was worth every penny! She took care of rehearsal, transportation, parking situation and paying... Read More for the vendors, purchased ceremony necessary items, all those countless details that I haven't thought of. On my wedding day, she also brought an assistance. Both of them were dressed professionally, and were very busy taking care of everything. I knew that she has less experience than most wedding planners out there. But she has 5 times the enthusiastic and 10 times the dedications than the other wedding planners who has weddings like every weekend. You can never expect them to focus on your wedding. Allie is an entrepreneur and the owner of this business and you can tell she really wanted success. I was very stressed a few weeks from the wedding because some vendors I hired myself are not responsive. And Allie was like the only one that I can count on, who will answer my phone anytime when I needed her. I was really grateful I found her, not to mention that her price is soooooooo much better than others. We also end up hiring her sister who is a florist for my rehearsal dinner decoration. I have to say, every service I got from her are very solid and excellent. Out of all the wedding vendors/business I hired. I'm most happy with Allie. Can't imagine without her at the wedding.
---
Awesome!
Reviewed on

6/15/2011
s s
I used Allie as a day-of-coordinator for the big day and was so thankful that she made the rehearsal and wedding day go off without a hitch. She was absolutely instrumental in pulling all of the big and little things together and directing vendors and guests - this let me let... Read More go and really enjoy my day knowing that everything was in good hands (what every bride needs!). My wedding was in Chicago and spanned 2 floors of an art gallery for the ceremony and cocktail hour, a separate location for the reception, and a tiny little parade complete with a marching band to bridge the 2 venues. She juggled so many tasks that day (with the help of her assistants Haley and her own husband), and I was so impressed with the output that I wish I could hire her and her team for life-coordination along with wedding day coordination! Even though her services were for the day of the wedding rather than a full wedding package, she gave me all of the personal attention I needed and had a willingness to help me correspond with my many vendors and with whatever else I needed. Allie was awesome, and I would absolutely recommend her to anyone in the planning process. Even if you're being super hands-on and DIY, please realize that there are so many things the day of the wedding that you will enjoy NOT doing (directing guests and answering questions). You will want to enjoy your day stress-free and have things move seamlessly from start to finish. Allie is the girl for the job - thank you so much for everything Allie!
---
Problem solved!
Reviewed on

2/05/2011
Rebecca S
Having used Allie as a wedding planner in all three of my childrens' weddings I can honestly say I would enlist her services again if I had any other weddings to plan for. Initially planning their weddings was fun; but then the details and the stress kick in and I would start... Read More to feel overwhelmed. That is where I feel Allie excelled in making my life less stressful not only in the planning stage but particularly during the day of seeing that everything ran smoothly. Each of our weddings had glitches the could have been a big issue but Allie took control and handle the situation. ( I wasn't even aware that a problem had occurred until the following day) When several of our guest had returned their dinner response cards back without requesting the need for a Kosher meal then realizing that as the meal was being served posed a problem. Allie was able to go to facilities chef and make those special request changes and saw to it that all the guest were taken care of. Allie is dedicated, has a positive attitude, and she has what is takes to create that perfect day for you! She treats each wedding with care, professionalism and a conscientious commitment to excellence. I highly recommend her.
---
No Worries - Took care of everything
Reviewed on

11/14/2010
Rayelle D
Allie was especially helpful in making our reception site look wonderful and keeping everything organized the day of. When the banquet hall wanted to seat some guest outside on the terrace due to room space constraints she made sure that those guest found a spot inside to... Read More enjoy the festivities and feel like part of the celebration.  We would happily recommend her to another couple.
---
Space Saver
Reviewed on

11/03/2010
BRITTANY F
Allie helped me out so much when it came down to picking a location for the wedding and reception that suited the number of guests we wanted to have. She was very creative and kept me on track! She did such a wonderful job!
---