Home

Weddings and Events by Karolina
About this Vendor
Making your Wedding Day Dreams Come True!
Don't be stressed out about all the Wedding Planning details. Let Weddings and Events By Karolina lessen the stress and help you plan your special day. Offering Full Wedding Planning, Partial, and Day of Coordination.
Details
Engagement Party, After Party, Bachelor Party, Bachelorette Party, Bridal Shower, Day After Brunch, Rehearsal Dinner, Rehearsals + Parties, Ceremony, Cocktail Hour, Reception, Rehearsal, Wedding
Destination Wedding Planning, A la Carte Wedding Planning, Budgeting, Day-Of Coordination, Full Service Wedding Planning, Honeymoon Planning, Planning
Contact Info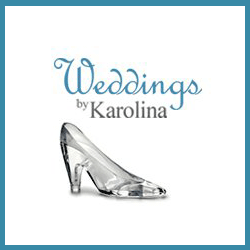 1422 Berta Dr. , Crest Hill, IL
Servicing the entire Chicagoland area
Karolina is a gem!
Reviewed on

11/08/2013
Annie T
Honestly, I can't recommend Karolina enough. She was such a joy to work with, she was on top of everything, and she was incredibly responsive to any request I sent her way. I pride myself on being on top of my game, and I am so glad I hired Karolina to handle the day-of burdens... Read More for the wedding since I could not be in two places at once (much to my chagrin). As an example of Karolina's prowess: she organized ALL the decor for the reception (I had a lot of DIY projects and she skillfully set up everything), she had the entire wedding party (14 attendants, parents, and bride and groom) ready to go at all times, she also handled some last-minute issues with the vendor (they didn't plate a few of the desserts and my mom asked Karolina to locate them - she did, and they were out instantly!), she also helped us locate the wayward limo and handled a very difficult dress bustle. She's pretty awesome and her rates are really reasonable considering the wedding price madness.
---
Karolina is AMAZING!
Reviewed on

6/05/2013
Jennifer M
Karolina was truly amazing on our wedding day. We had a lot of DIY decorations that all had to be set up the day of. Our event venue also had a coordinator that was supposed to help, but Karolina put everything together on the big day. Everything came together so beautifully... Read More -- even better than I had imagined -- and she made it seem so easy. She was also truly amazing throughout the process -- she always had time to talk things through and give recommendations. We certainly could not have gotten through the evening without all her help. Karolina is AMAZING!
---
Amazing!!!
Reviewed on

7/26/2011
Olga C
Karolina is completely worth her weight in gold! I was super busy with school in the several months coming up to the wedding so I knew that I would need major help in planning the wedding. Karolna was amazing as a partial-planner and day of coordinator. First and most... Read More importantly, she completely kept me on track with the planning process. Even though there were sometimes weeks when I was so busy I didn't even touch anything related to the wedding, she always sent me reminder emails for the next step. This kept me on track and kept me from getting overwhelmed. She recommended fantastic vendors who were reliable and with whom she had worked with before. And even when we wanted to pick someone new, she was so helpful and came to most vendor meetings. In the end, I ended up with an awesome team of vendors. In the weeks coming up to the wedding, she took care of all the final vendor confirmations and confirmations and alerted me of potential problems. She made a very detailed day of time line was super patient with all my last minute changes. The actual day of the wedding was very smooth. She was great as a DOC. I sent her super type A instructions for how to set up the decor before the wedding and everything was set up exactly as I wanted down to minute details like how the napkins were to be folded. If any problems happened, I didn't know about them (and still don't) because she was so on top of everything! It was amazing to just sit back and enjoy the day and know that Karolina had everything under control. I can't say enough great things about Karolina. Not sure if I could've done this wedding without her!
---
Reviewed on

5/18/2016
Natasha E
She is absolutely amazing. Very organized, fast response times and just a pleasure to work with. She truly made our day come true.
---
So Helpful
Reviewed on

12/31/2014
Jamie D
Karolina was so helpful during my wedding planning process. I hired her for my wedding back in May, and she also helped plan one of my friend's weddings as well. I chose the full wedding planning package, and it was absolutely worth it. There will be points during wedding... Read More planning when you need help, want advice or just don't know what to do. Karolina did all those things for me, plus more! She was a great asset, and I relied on to help us review our contracts and make sure we weren't missing anything. Additionally, my family surprised us with not one, but two dances during our wedding reception (one of them being a a flash mob). And I'm sure Karolina was dealing with a flurry of emails from my side of the family, trying to coordinate everything. And we had no idea! :) Karolina was a gem, and I highly recommend her.
---
Karolina is fabulous!
Reviewed on

10/14/2013
Nadia D
I'm the mother of the bride. I contacted several wedding planners for day of coordination. My daughter and I are both total control freaks and I had to convince the bride and groom that we needed help. Once they met Karolina they were totally sold! Karolina made sure that... Read More everything my daughter wanted and planned for went exactly right. She was so organized and detail-oriented. There is no way on earth we could have done it without her. Even the other vendors told me they enjoyed working with her too. She took care of every detail and made sure that we had everything at the end of the night. I can't recommend her enough! THANK YOU, Karolina!!!
---
Professional, Personable & Great at what she does!
Reviewed on

6/24/2013
Dana P
Weddings by Karolina went above and beyond for our wedding. Not only was Karolina extremely responsive, she went out of her way to assist us with the planning and execution of our actual wedding day. From helping us find vendors, putting together a day-of timeline, set-up, and... Read More keeping us on schedule for the entire day, we really could not have asked for more. Anything we needed, she provided. She's extremely organized and had an answer to any question we had. I would recommend her to anyone and can not give her enough praise for everything she did to help make our special day carefree and fun!
---
Stop searching and hire Karolina :)
Reviewed on

4/18/2013
sam d
I would hire Karolina again in a heartbeat! My wedding went flawlessly and I know a large chunk of that was due to Karolina expertise. I had interviewed about 4 planners right after i got engaged and she was by far the most personable, the best value (we had a budget!), asked me... Read More the most questions, etc etc. I could go on and on but long story short I knew I wanted her to be a part of my big day right away! Leading up to wedding: I probably emailed her a thousand times and she always responded right away. No question was too small for her--she even emailed me to check on me when I hadn't sent her anything for a 2 week span. She saved me so much money with vendors she knew---and they turned out to be awesome! I have already recommended hair and makeup / florist to many of my other engaged friends. She also sent me monthly checklists--which yea are on the knot/in planning books-- but it made it seem more real/ more important to get done when you had to respond to an actual human that you completed these tasks! She also called all the vendors the week of the wedding to make sure everything was set. one less thing on my checklist that week! The rehearsal went flawlessly because of her as well. Everyone (even my skeptical bridesmaids who didn't think I needed a planner) LOVED her and couldn't stop saying how much of an asset she was that day. THE DAY OF: I am a nervous/control freak person as it is and was a giant ball of nerves the Friday and Saturday morning of my big day. But then she arrived at 11am and I felt way more relaxed! She has a GIANT e Kit which we ended up needing quite often! Once she arrived she started to help corset my bridesmaids, retrieve our marriage license to bring to the church, set up emergency kit, showed florist where to bring flowers (my fiancé and I were getting ready in 2 separate suites) and probably 1000 offer things I didn't notice! She even brought a cooler of extra liquor to the church to put on the limo so we'd have it after the ceremony! I could go on forever but if you are looking for an awesome day of coordinator you should hire Karolina! stop reading other reviews and just email her! happy planning
---
Amazing Day of Coordinator !
Reviewed on

12/18/2012
Briana K
Having Karolina as our day of coordinator was one of the best decisions we made. She helped with so much more then just the wedding day. She was in contact with me throughout the whole planning. She helped out so much with contacting the vendors and giving me tips and... Read More suggestions. She made my wedding day morning more relaxing knowing that I didn't have to worry about any details because Karolina was taking care of everything! Karolina helped make my husband and my wedding stress-free and very enjoyable! Thank you so much! We will make sure to suggest Weddings by Karolina to all of our engaged friends!!
---
Definitely worth it. I repeat, definitely worth i
Reviewed on

10/21/2012
Cheryl A
Karolina was an absolute lifesaver. Before the wedding, she was not only someone that knew all the decisions that needed to be made but was also a wealth of information and advice while making them. Then, battling through a cold, helped pull off a wedding that was beyond what I... Read More could have imagined. She is professional while still being extremely kind, flexible, and helpful. I could not have asked for someone better.
---
Unorganized
Reviewed on

9/24/2012
Latoya M
Throughout our time with Karolina, she was very unorganized, forgetting many details that had already been discussed. We spoke to her a few times about her lack of organization and other issues, but she didn't seem to correct them and they got worse. I ended up writing out all... Read More of the details to be sure that she wouldn't forget and I also gave a copy to the venue as back up. It was very difficult /rare to reach Karolina by phone as she did not seem too comfortable with conversing with people via phone. She wrote long, extensive emails for me to respond to, ignoring my preference of communicating via phone due to my busy work schedule. Karolina's true lack of organization was obvious during our wedding rehearsal (a disaster), as she did not know what to do or how to direct. She was more concerned with making sure she got her check. Our wedding party and officiate were lost because she did not bring copies of the ceremony schedule or the timeline. It was very embarrassing for members of our wedding party and the venue staff to keep telling us how unorganized and overwhelmed she looked, how much of an amateur she appeared to be, and how rude she was to them when they asked a simple question. Karolina's busy wedding schedule may have contributed to these issues so she may need someone else to assist her with details prior to the wedding day. Karolina disappeared many times during our almost THREE hour rehearsal, leaving us to figure things out. Karolina could see how upset I was and asked if I was ok. I explained that she was unorganized and everyone could see it. She stormed off screaming "I am organized. I am organized." This was one of the most unprofessional and bizarre moments I have ever experienced. Our officiate stepped in and provided overall direction, essentially "rescuing" the rehearsal. Karolina left without apologizing or even saying bye to me. We planned a rehearsal lunch immediately following the rehearsal, along with a Chicago bus tour, and a welcome reception. The welcome reception was our opportunity to greet our guest that had traveled so far to be with us; however, since we had a VERY unorganized rehearsal that put us behind 2 hours, we had to cancel it. Karolina did not get along with our vendors; we're not sure if it was because she never worked with them, but I had to be the mediator for some issues they had. On our wedding day, our chair rental vendor called both of us because he could not reach Karolina. Our makeup schedule was completely thrown off because Karolina lied about sending the wedding day timeline to our makeup artist. Due to this makeup issue and the rehearsal debacle, I was very nervous on my wedding day, which is a feeling you shouldn't have if you hire a wedding coordinator! I called the venue to ask for help and they informed me that they already began setting up because they saw how the rehearsal went and really wanted to step in and help us. We do not recommend Karolina's services because she did not provide a stress-free experience that was expected and outlined in her contract. UPDATE TO KAROLINA'S COMMENT: Her comment about me be "fired from a wedding company" is not simply not true. I didn't even know that was possibly since I pay my money for a planner. Not apologizing for how much stress she gave us, as SPECIFICALLY cited above, not addressing her performance, and dismissing my review since she has 30 other positives, shows her true colors. You be the judge.
---
Highly Recommend
Reviewed on

1/31/2012
Cony H
Karolina is super sweet, organized, and very professional. We hired her as our wedding day coordinator but she was always available in the months before the wedding whenever I had any questions or needed any help. Karolina performed many services for us including: * helping... Read More find remaining vendors who fit our budget * creating a wedding day timeline * contacting all vendors the week of the wedding * providing all vendors with the day's schedule * providing a bridal emergency kit * putting up and taking down the church decorations * bringing floral arrangements from the church to the reception hall * setting up miscellaneous decor in the reception hall Even with all Karolina did for us, there were a couple of things that really impressed me the day of the wedding. Right before the wedding, my mom wanted to change something in the ceremony. I started to get upset and would probably have gotten into an argument with her if Karolina hadn't been there. She spoke to my mom, calmly explained that changing things would just confuse everyone, and that was that. I would have hated going into my ceremony having just fought with my mother. Just having Karolina there to prevent that argument was worth what we paid her. During the reception, I had a couple of mishaps with my dress and Karolina's bridal emergency kit came in so handy! My husband stepped on my dress and tore the ribbon that held my bustle together. Karolina had safety pins which she and my sister used to create a makeshift bustle that I think looked even better than my original one! A little while later, I noticed I had some sort of light stain on my skirt. Karolina used a Tide pen and got rid of it within minutes. Thanks to her, I made it through dinner to our first dance without looking like a mess! I am so glad we hired Karolina for our wedding and would highly recommend her to anyone!
---
Amazing!
Reviewed on

9/30/2011
Dana O
We used Karolina for our wedding in May and couldn't be happier. We live out of state, which can add to the stress of planning a wedding, but Karolina put us at ease. We used her Day of Services and she handled everything! She was available by phone and e-mail for months... Read More prior to the wedding. She was patient, kind and skilled. She clearly loves what she does and has a great staff to assist. You will not regret hiring her.
---
You're Going to Love Karolina
Reviewed on

4/28/2011
Kristin M
We used Karolina as the Day-of Coordinator for our December 18th, 2010 wedding, and she is the main reason that everything turned out so smoothly. I really wish I had used her services from the beginning of my planning process. From the moment I met with her she had already... Read More had her research done, a basic timeline written out for me, and a full proposal of her services. She was the easiest vendor to work with because she just had everything under control from the beginning. She is quick to respond to emails, she has a realistic vision of what you need, and she has a wonderful, calming demeanor about her. I was never more happy to hand over the reins to another person than I was on my wedding day. Every issue or concern went directly to Karolina, and all that was left for us to do was to enjoy our day and our guests. I highly recommend Weddings by Karolina to any bride because no matter what your needs, tastes, or customs are she will be able to work with you to make sure your day is absolutely wonderful.
---
Sweet Home Karolina!!!
Reviewed on

2/19/2011
Stephanie B
We used Karolina Warren for our wedding on September 11th, 2010 at Mayslake Peabody Estate in Oak Brook Il. Although Karolina was my DOC, or Day Of Coordinator, she e mailed me throughout the wedding planning process with excitement, encouragement, and offers of help. During... Read More the entire process she answered all questions in a thourough and timely manner, and we planned for 18 months!!! Karolina coordinated all aspects of our wedding day. She executed all the details with perfection. Karolina worked with our Florist, DJ, Officient, Llinens, Venue, and coordinated our full catering and bar that was brought into the venue from the outside. She decorated the chapel that we would marry inside in case of rain. Thank God it didn't rain and we were outside but I could see the beauty of the inside of the chapel as the doors were open during our wedding. Karolina created timelines and distributed them to everyone and confirmed all of our vendors. Karolina executed my vision perfectly. She folded napkins and set out our escort cards on tables with only a seating chart that I had given her, everything was perfect!!!! Karolina helped coordinate our rehersal and when the officient couldnt find his notes, Karolina pulled them out in an instant for him. We were all very impressed with her organization, hard work and professionalism. Karolina worked tirelessly for 12 hours on the wedding day and at the end of the night helped pack the cars with gifts and make sure all the the things we brought to the reception were packed to go home as well. Nothing was missed!!!! Karolina is a delight to work with, she is a soft spoken, consumate professional who is excellent at her work and LOVES WEDDINGS!!!!!. When she revealed our room to us, my fiance and I were blown away. I cried then squealed with delight, it was so gorgeous with over 100 candles flickering that she had lit.... each and every candle. I wish I could post a picture here. Go to her website to see pics of her weddings. I wish I could give Karokina 10 stars, because to me, she was a perfect 10. You won't be disappointed if you choose Weddings by Karolina to coordinate your wedding. I truely was able to enjoy my day without worrying about the details because I knew Karolina would take good care of everything. We had a wonderful stress and worry free day because of Karolina. If anything went wrong, I didn't know about it, to me, my husband, and our families, it was a perfect wedding day!!! Thank you Karolina.... A perfect memory of your wedding day is the gift that you get when you use a wedding planner.
---
Meet The Owner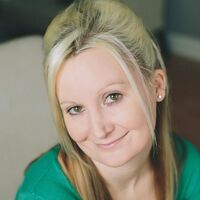 Karolina Warren
Hello! I started Weddings and Events by Karolina in 2009. I love helping the Bride/Groom with their special day from helping them pick a venue, to their flowers, and favors. Having it all come together, and seeing their smiles and having them say it was everything they ever wanted. That feeling is priceless!