Home

Weddings by Adrienne & Amber
About this Vendor
Award-winning & Published Wedding Photographers
Michigan's wedding photographers who's work is described as "modern storytelling". We hope when you view your images years from now, all the emotions will come rushing back to you. Our focus is capturing memorable images while making you feel comfortable.
Details
Engagement, Trash The Dress
Contact Info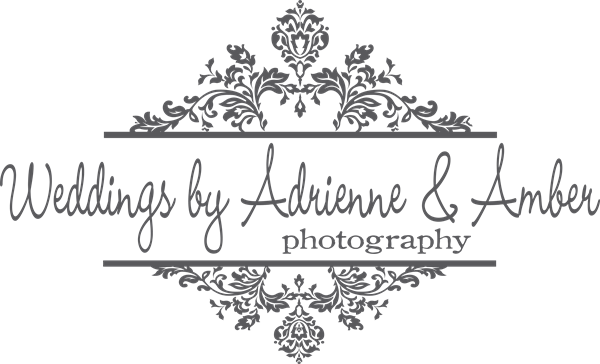 Royal Oak, MI
all of Michigan and destination wedding
Could Not Be Happier!
Reviewed on

8/13/2013
Audrey K
I found Weddings by Adrienne and Amber through theknot.com and hiring them as my photographers was probably the best decision that I made throughout the entire wedding planning process! They were absolutely amazing! Adrienne was our main photographer at the wedding, however we had the pleasure of working with both Adrienne and Amber during our engagement shoot. Both photographers were fun, creative and accommodating! Adrienne was a joy to work with, being a calming and vibrant presence at the ceremony and the reception. She payed attention to all of the shots that I wanted and made sure that all of my wedding dreams came true! Adrienne and Amber were flexible and worked very hard to fit my schedule, keeping in constant contact and dealing with the craziness of an anal retentive bride. The photos that they took are so beautiful and Adrienne and her associate Tracy (which is another wonderful thing about this company...if you can't get both women, the associates that they bring in are professional and kind) even had a slideshow of about 20 photos ready for guests to view at our reception, which I could not stop hearing compliments about! For the amount of time (we had Adrienne and Tracy at our wedding for 10 hours to capture every moment) and the price, I know that I got my money's worth! I truly could not be more complimentary of these two women and their creativity, professionalism and their sweet and fun personalities! I encourage you to hire them for their quality of their amazing work and for the sake of your own memories!
---
Loved everything!
Reviewed on

1/30/2015
Kelsey G
Adrienne & Amber are amazing. I initially met with Adrienne and fell in love with her personality and the fact that she was extremely organized and "on top of things". I felt like we were getting so much more than amazing memories of our wedding to be captured as pieces of art. They literally reduced the amount of stress my husband and I had during the wedding day because we knew we could count on them to make decisions and keep everything moving right along. It was magical, not to mention that the pictures are fabulous. They are personable artists that are easy to work with, and they made us feel comfortable "posing" when both my husband and I are far from being trained models. I've recommended them to several people and intend to use Adrienne & Amber for future photography with our family.
---
Best Decision Ever...
Reviewed on

9/23/2014
Taryn T
I found Adrienne & Amber through TheKnot.com. I fell in love with their work on their website and after meeting with Adrienne, knew right away they were the photography team I wanted to photograph my wedding. They did both our engagement session and our actual wedding day and both experiences were amazing. They're extremely friendly, engaging, and professional. Outside of their actual photography (which is amazing), their professionalism, efficiency, knowledge, and attitude is what really sealed the deal for me. Before our wedding day, Adrienne sat with me to help me do my timeline for the day (something a wedding coordinator would usually do) and she helped walked me through all the photos I should take - even ones I didn't think about. Planning weddings can be an extremely difficult, tedious, and overwhelming task, so it helps to have a vendor that knows what they are doing, is able to guide you in the best way possible, while still keeping your wishes and wants at heart. You can tell that all they want is for you to have the very best day and for the photographs to match. They're upbeat, positive, outgoing, and friendly which helps to ease anyone who may be nervous or uncomfortable with having their picture taken. I can't say enough about them!! Book them and you won't regret it!
---
Reviewed on

7/27/2015
Maggie H
Weddings by Adrienne & Amber were everything that we could have imagined and more. Adrienne & Cristina were incredibly professional & organized. From the moment we booked with Adrienne, we felt all of our needs were being taken care of, and she was very helpful in coordinating both our engagement session and wedding day photographs. Adrienne planned a "to the minute" itinerary which made the day of our wedding much less stressful than it could have been. Both Adrienne and Cristina's fun loving attitudes during our pre-wedding photographs helped keep things running smoothly, even though it was incredibly hot and humid outside. Many of our guests commented on how accommodating, friendly, and courteous our photographers were during the ceremony and reception. Thanks again for helping make our day amazing! Maggie & Josh
---
Reviewed on

7/07/2015
Jessica A
My husband and I LOVED working with our photographer, Danielle from Weddings by Adrienne & Amber! We truly cannot say that enough!!! We reached out to Weddings by Adrienne & Amber in the beginning of the planning process knowing very little about their their work (except what we found on The Knot & their website). After my very first conversation with Adrienne, I knew they were a step above the competition (we must have called/emailed 30+ other vendors). They were professional, easy to talk to and very genuine - exactly what I was looking for. Adrienne and Amber were booked for my wedding date, so they suggested I work with their other photographer, Danielle. Danielle was honestly better than I could have ever imagined. She was incredibly sweet, organized, creative and made the entire process feel simple and easy. She had no issue taking the lead and getting everyone where they needed to be without being rude or pushy, which I know a lot of photographers can be. She was absolutely perfect…seriously! My wedding party and family could not stop telling my husband and I how much they loved our photographers that day and following the wedding. Now that we have had the opportunity to see our photos, we can tell you that Danielle's experience and talent shows because they are exactly what we were hoping for (and much more)! We continue to receive messages from friends, family and via facebook from people asking for our photographer. We were so happy with the results, thank you so much Danielle!!!
---
ABSOLUTELY AMAZING!
Reviewed on

6/29/2015
YihChieh C
From the moment we met with Adrienne, we knew that working with them would be an amazing experience. Even though the team was slightly above our budget, it was worth every penny! Adrienne was extremely organized and enthusiastic. She also serves partly as a wedding planner because they have so much experience they can guide you on how to make the day run smoothly. They are incredibly responsive to emails and extremely professional. The engagement session included in the price helped us to get used to posing for the actual wedding day and also gave us some wonderful pictures to use and share with family. Our photographer for the wedding was Danielle (and another associate, Tracey). We had worked with Danielle during the engagement session and were really excited to do so on the wedding day. They showed up early and got right to work while the bridal party was getting ready. She had so much great energy throughout the whole day and kept people smiling and really made it fun. They went with the flow and worked really hard. They were able to have some previews ready by the middle of the reception and displayed them on a TV screen...the pictures looked AWESOME! We could not have been happier with the entire experience, they are some of the most professional and also sweet people we have ever met and definitely. I cannot give a high enough recommendation for these girls!
---
Reviewed on

6/12/2015
Katie C
Weddings by Adrienne and Amber is a must have for your wedding...You will not find more talented, fun photographers or more beautiful photography! I contacted them soon after I got engaged, as I stood up in a wedding they had photographed a year prior. Adrienne called me right away to discuss the details of my day (still foggy at that point), costs, and other photography-related things such as the pros and cons of having a first look, which was super helpful. She was so knowledgable and sweet. I found out later that she had not planned to work the weekend of my wedding, as she was getting married just five days after me! So thankful she changed her mind and made the drive to Traverse City for our big day! A couple months before our wedding, the girls contacted us to set up a meeting to discuss the details of our day. This came at the perfect time because I had been feeling nervous about the logistics of the day. The meeting completely alleviated my stress. After discussing my must-haves for photos, Adrienne created a timeline for the day down to the minute to ensure everything went smoothly and that I got all the photos I wanted. This timeline became the map for our wedding day that we used to plan everything...we even forwarded it to other vendors so they could use it as a planning tool. Because of this, I think of A&A not only as photographers but also as "day-of" planners. Fast forward to the wedding day and the girls were so amazing! They were fun, professional, and were so diligent about giving me a wide array of photos. I really wanted to capture the beauty of the bay in TC, the cuteness of the downtown area, and the woodsy, garden-party vibe at my venue....I got all three and then some! The girls even set up a monitor at the reception to show photos taken earlier in the day which was a big hit with my guests. A couple days after my wedding, A&A posted a preview on their facebook page so I was able to see a taste of what was to come! My photos were ready early and all I can say is WOW. They are all incredible! Not only do they capture the beauty of our up north surroundings, but also capture our emotion so perfectly. I couldn't be happier with them! I highly recommend these ladies if you want a smooth day with amazing photos....they won't disappoint you!
---
Reviewed on

6/11/2015
Lidia T
My experience with Adrienne and Amber thus far has been very exceptional. They are both extremely talented which shows in their ability to capture priceless moments. They made the time spent feel natural and not posed and were able to take away all of the anxiety and nerves both my fiance and I had going into our engagement shoot. We both feel they really understood and embraced each of our personalites and were able to elegantly bring our relationship to light in our photos. I am so thankful to have worked with them and can't wait for them to be a part of our big day!! I cannot thank them enough for what they have done so far! :-)
---
These ladies rocked my wedding day...
Reviewed on

12/14/2014
Sam P
I honestly don't know what I would have done without Adrienne and Amber on my wedding day. These fantastic, beautiful and talented women are not only photographers, they are wedding coordinators, stylists and moral support on your big day. I'm from out-of-town and Adrienne made the entire process of hiring a photographer so easy. We had numerous phone calls and she went out of her way to get a feel for our personal style. Adrienne also made an itinerary for our big day and when we had last minute changes (adding a first look) she rearranged everything without my ever asking. On the actual wedding day, Adrienne and Amber were absolutely fantastic. They made everyone feel so comfortable while still getting the job done...they were never pushy though. Huge props to Amber for putting-up with the groomsmen. I have a sneaking suspicion they were acting like boys, but she kept her good vibes and a smile on her face the entire evening. If you are looking for professional, creative, personalized and absolutely stunning photographs, hire Adrienne and Amber!! You will not be disappointed.
---
Amazing and Extremely Talented!
Reviewed on

11/03/2014
Kelly S
I cannot say enough great things about these ladies. They truly love what they do and it shows! My fiance and I had our engagement pictures done by Adrienne and Amber and we are beyond thrilled. They made us feel so comfortable, even my fiance who doesn't like taking pictures at all, felt so at ease with them. They are fun and professional and extremely creative. I cannot wait for our wedding day and feel really lucky to be able to work with such talented people. I highly recommend Weddings by Adrienne and Amber!! If you book with them you will not be disappointed.
---
Amazing!
Reviewed on

11/01/2014
Stacey J
My fiance and I just did our engagements photos last weekend. We have not yet seen any of the pictures yet, but I am very optimistic that they will be phenomenal! We got to work with both Adrienne and Amber for the engagement photos and they were so much fun. They made us feel relaxed and had great ideas of the places that would make the best backgrounds. I have to say, that when we were looking for a photographer, we met with a few different people and got a lot of quotes. Weddings by Adrienne and Amber are a little higher then some, but as soon as we sat down and talked with Amber we were both in agreement that they were the best for our photographers. We did not want to meet anyone else. You wont be disappointed if you go with them.
---
Best Decision We Could Have Made!!
Reviewed on

10/29/2014
Kathryn M
I cannot rave enough about having Adrienne and Amber as our wedding photographers. From the day we sat down, through the engagement session, the multiple emails, phone calls, and finally our big day, not only were these two professional, but incredibly supportive as well! The lengths they went through in order to ensure we got the shots that we wanted is commendable. Not to mention, we received almost 1500 pictures from our 12 hour package!! A & A were not just our photographers, but day of they knew exactly where everyone needed to be at what time and kept me and my husband calm in the hours before our ceremony. Our wedding party and family couldn't stop raving as well! Now that we have received our photo package, we are even happier - every shot possible was there, edited multiple ways and from different angles too, talk about covering every base!! We cannot sing their praises enough, and we throw our full recommendation behind Adrienne and Amber!! Thank you two so much for having such an impact on our big day!!
---
Such Professionals!
Reviewed on

10/26/2014
Stephanie T
Throughout the planning process, choosing your photographer is one of the most important parts. They are going to be the ones capturing some of the best moments of your life, your wedding day! I had heard of close friends spending less money on photographers, AND IT SHOWED and they were disappointed. I was also part of weddings where the photographer was unprofessional and inexperienced in that they did not direct or make the wedding party & bride/groom feel comfortable and confident while taking shots. They all relied on the bride to come up with the shots they wanted and that is not how it should be on your wedding day!!! You hired them for a reason, because they are supposed to be the professional photographers. Sorry for my rant, but I am here to tell you that I was beyond blown away with Weddings by Adrienne & Amber! They were always there to help and answer questions throughout the planning process. The entire wedding day of taking photos, my wedding party never once felt bothered or annoyed because their team made it seem so easy and fun the entire day. We did not once have to make suggestions of photos to take, they just knew exactly what we would like. Another nice touch that they add is a slide show of some moments captured from the day at your reception, displayed on a tv screen that they provide. Our family & friends loved this part at the reception! Most importantly, it is all about the quality and look of the photos. We are already beyond blown away with the sneak peek photos that they posted on Facebook and cannot wait to see the rest! You will be extremely satisfied with Weddings by Adrienne & Amber. Adrienne, Amber and their team of photographers are some of the best around! I am so happy we chose them and it was such a relief having them a part of my wedding day! If you want to check out some of our photos captured find the "weddings by Adrienne & Amber" page on Facebook and search Chris + Stephanie wedding sneak peek.
---
A BIG thank you to these talented women!
Reviewed on

10/23/2014
Rachel P
THANK YOU to Amber and Molly for being so so wonderful on our wedding day. My new husband and myself cannot get over how amazing these girls were, from 12:30pm-11pm. Nonstop focus in order to capture every moment of the day - and with smiles on their faces the entire time. I received SO many compliments on the photos that were shown at the reception, and was blown away myself. (wait- was that me? Did they edit these already? NO! They are just that amazing!) cannot WAIT to get all of our photos back! You cannot go wrong with hiring these girls for your wedding day. Their passion truly shows through with each photo! XOXO.
---
Great Experience!
Reviewed on

9/08/2014
Morgan S
Adrienne and Amber were wonderful to work with from start to finish. Reasonably priced, professional, and so friendly. The engagement session was included in the package and was a great way for us to get to know the photographers. The photos turned out amazing and left us with no doubt about how the wedding photos would be. I can't tell you how many people are blown away by how beautiful the pictures are. So many people have asked for the name of my photographers and I don't hesitate to recommend Adrienne and Amber. The day of timeline adrienne prepared for us helped the day to go off without a hitch. Love this company!
---
Amazing!
Reviewed on

8/11/2014
Amanda
Adrienne and Amber just shot our engagement session! It was such a wonderful experience! They are both unbelievable friendly, and they made us feel comfortable in front of the camera. They were very creative and spontaneous, and the hour with them flew by. My fiancé and I cannot wait to see the pictures! We are so excited that we get to work with them on our wedding day!
---
Engagement session
Reviewed on

7/24/2014
My fiance and I just had our engagement session with Danielle and Adrienne and they did a wonderful job. They worked well together, were professional, and fun! They made us both feel comfortable for the shoot. They even worked hard to get our photos back to us in an abbreviated amount of time because I mentioned we wanted to use some engagement pictures at our venue for the reception! I can't wait for Danielle to shoot for our wedding in just a few weeks!
---
Weddings by A&A is a wedding MUST
Reviewed on

7/17/2014
Angela M
I found out about Weddings by A&A through The Knot, then when I went to go check out their website my cousin was on their page! I immediately called her to get the scoop, and she raved about how awesome Adrienne and Amber were. The minute I met Adrienne she was so welcoming and I could tell she was very passionate about her job. Amazing work + personable... it was a no-brainer. My husband and I worked with Adrienne and Amber for our engagement session, and we were so happy with the final products. We didn't have the best weather, but they worked their magic and our pics came out amazing. Working with Adrienne and Amber on our wedding day was easy. All we did was show up, and they basically kept us on schedule ALL day. They were so pleasant to work with and really showed true professinalism. They know what they're doing and they do it WELL. I had some of my guests call me a few days after the wedding and compliment the photographers saying how sweet they were! When it comes to your wedding day, my advice would be to go all out when it comes to your photographers... Weddings by Adrienne and Amber is the true package. Guys- My husband was the typical guy that always said "I don't care, pick what you want"... and now he won't stop looking at the pics of him and his groomsmen! They are awesome!! In my opinion, Weddings by A&A is the only choice when it comes to wedding photography.
---
Engagement Session
Reviewed on

7/16/2014
Meghan L
Adrienne & Amber are truly amazing. They are so easy and fun to work with. They make you feel really comfortable. I'm so excited to see our engagement pictures. Looking forward to working with them again on our wedding day.
---
Engagement Photos
Reviewed on

7/08/2014
Maria B
Adrienne and Amber were absolutely fabulous! They made us feel very special and comfortable during our engagement shoot:):) From day 1, Adrienne was very personable, upbeat, and truly showed herself to be a highly skilled professional. We met Amber on the day of the shoot and she is Adrienne's twin, no doubt! The same engery and genuiness, and equally as talented. We cannot wait to see what amazing surprises they will have for our wedding!! XOXO
---
Loved working with Adrienne!
Reviewed on

6/21/2014
Angela G
We absolutely loved our experience working with Adrienne. From the very beginning, Adrienne listened to what we wanted and followed through with our expectations. Not only are her pictures absolutely beautiful, but she helped to organize the overall day for us and kept us on schedule. I highly recommend Weddings by Adrienne and Amber for any couple!
---
Amazing ladies! Love them!
Reviewed on

6/04/2014
Sara B
Adrienne and Amber did our engagement shoot in April at Ford Field and it was awesome! They help you with everything and make the planning so easy! It would be safe to say that my fiancé and I aren't really photo people lol but a&a helped us so much with what we needed to do without having that "awkward" thinking of "do I look ok?!" And honestly we looked amazing haha! I loved our photos and they captured so many wonderfully moments during the shoot. I can't wait to be with them all day on our wedding day! 8/8/2014! Oh and I also had Adrienne do my daughters photos...amazing with babies too! First comes love, then comes marriage, then comes the baby in the baby carriage! Adrienne and Amber are perfect for every moment!
---
Fantastic job well done!!!
Reviewed on

5/22/2014
Lisa H
My husband and I really loved Weddings by Adrienne & Amber. They made us feel really comfortable throughout the whole process and were extremely professional every step of the way. Danielle and Adrienne did our engagement photos and we were so thrilled with the results (we got a ton of great feedback from friends/family) and used one of the photos for our save the dates. Danielle was our lead photographer the day of our wedding and she was such a great person to work with. We have seen only seen a few sneak peaks and so far they have been wonderful! My friends raved about the pictures because they set up a little table with a slideshow of some of the wedding pictures they took on that same day! Would definitely recommend to family and friends in the future! Best money spent during the wedding process, in my opinion :)
---
Top notch photographers!
Reviewed on

4/11/2014
Lacey C
Adrienne and Amber are absolutely great! We worked with them for our engagement session and cannot wait to work with them for our wedding. I am an out of state bride and I had already had engagement pictures taken, but decided to go ahead and have them done with our actual wedding photographers and I am so glad I did. Adrienne and Amber make you feel very comfortable and give lots of direction so you're never left wondering... Am I doing this right? Does this look good? They also made it very easy on me when making appointments since my schedule is very limited due to being out of the state. I can't say enough good things about them. I am so confident that they are going to beautifully capture my wedding and I can't wait to work with them again!
---
The BEST!
Reviewed on

4/05/2014
kate k
I did a photo shoot with Adrienne and Amber and loved every minute of it!! I was EXTREMELY nervous, but Adrienne and Amber made me feel so comfortable! They were very professional, fun, and I felt like I had known them for years! Would recommend them 100%!!!
---
Send Message